Submitted by

apenultimate

on Thu, 03/21/2019 - 7:33pm
Well, she has been definitely closing the gap! In the last 4 days, Tulsi has gone from needing about 27,000 new donors to now needing 22,525. The deadline is also now defined: May 15.
See the email from the Tulsi campaign today: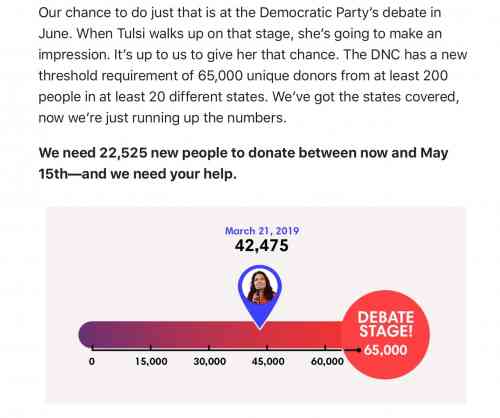 It looks as though they have 200 donors from at least 20 states (which is another one of the requirements), which is cool.