Open Thread - 09-09-22 - Hellbent for Leather
Submitted by JtC on Fri, 09/09/2022 - 8:42am
The terms hell for leather and hell-bent are similar but have different meanings. We will look at the meaning of hell for leather and hell-bent, where the terms come from and examine some examples of their use in sentences.

Hell for leather means as fast as possible. The term was first used in print in 1889 by Rudyard Kipling, specifically referring to riding a horse at breakneck speed. The leather in this case either refers to the leather in the saddle or the leather in the crop.

Hell-bent describes someone who is determined to do something no matter how the effort effects himself or anyone else, at any cost. Hell-bent is an adjective that carries a connotation of recklessness or foolishness, it is an American word that was first used in the early 1800s. Interestingly, a new term is beginning to emerge that combines hell for leather and hell-bent. Hell-bent for leather describes someone who is determined to do something no matter what the cost, and does it in a ferocious manner.
The West sure seems not only hellbent for leather but hellbent for hell as well. Especially Europe. IMHO, the West's wealth is being hovered up at a rapid rate. There are so many things happening at once and it all appears to be aimed at the middle class. The rest of the West is being fleeced as well, but Europe is really in the hotseat.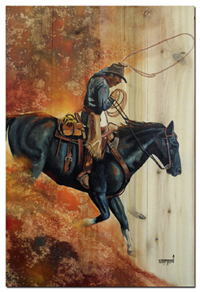 Why? Is it the Federal Reserve Banks readying for the changeover to digital currency? Is it the WEF and its plan for Homo Cyborgus? Is it all just happenstance?
Is Putin WEF or is he not? Are Russian and Ukrainian troops being sacrificed to the Schwabean alter of The Great Reset? Or has Putin thumbed his nose at the WEF and is fighting for the security of Russia? Does Russia have its own goal of a new world order? Which is it?
Cutting off energy and fertilizer for crops is proving to be a great catalyst for the huge transfer in wealth that's happening right before our eyes. That seems to indicate that Putin is in bed with the globalist. But why would he sacrifice his military?
Why is Europe committing economic suicide? Is it to bring themselves to their knees so they'll welcome the new overlords? Or is it fear that Putin wont stop with just Ukraine?
If the Russian/Ukraine War is intended to destabilize Europe for the FED and/or WEF vultures, then what's in store for the United States? How will we be taken down?
A lot of folks may claim they know the answers to these questions but do they really know? With the propaganda so thick it's not easy to cut through the fog.
One thing is for sure though, whatever is going on is happening at an accelerated pace, whether it is induced by rapid climate change or good old fashion greed and avarice, whoever or whatever is driving this train is hellbent for leather.