Substitute Open Thread...
Submitted by Lookout on Mon, 06/05/2023 - 8:32am

EL is traveling, and there must be an error with his OT scheduling. His Monday OT usually post at 6AM CT. I'm putting up a substitute in order to provide some place for beginning today's discussions. Hope EL is have a great time on his travels, and thought I would use this as a place to comment on the upcoming eclipses in the US over the next year...both solar and lunar.
Path of the annular solar eclipse on October 14, 2023 from the west coast, and total solar eclipse on April 8, 2024 Across Mexico, the Midwest and into Canada.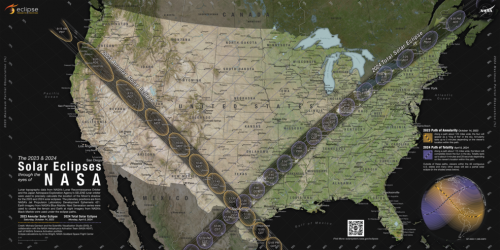 On Oct. 14, 2023, an annular solar eclipse will cross North, Central, and South America. Visible in parts of the United States, Mexico, and many countries in South and Central America, millions of people in the Western Hemisphere can experience this eclipse.
The Sun is never completely blocked by the Moon during an annular solar eclipse. Therefore, during an annular eclipse, it is never safe to look directly at the Sun without specialized eye protection designed for solar viewing. You can also use an indirect viewing method, such as a pinhole projector.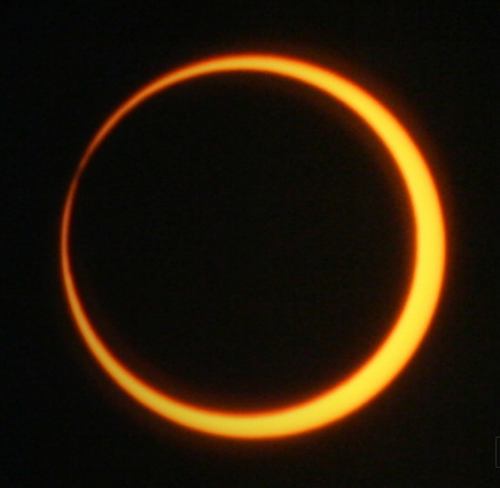 On Oct. 14, 2023, the annular eclipse will begin in the United States, traveling from the coast of Oregon to the Texas Gulf Coast. Weather permitting, the annular eclipse will be visible in Oregon, Nevada, Utah, New Mexico, and Texas, as well as some parts of California, Idaho, Colorado, and Arizona.
The annular eclipse will continue on to Central America, passing over Mexico, Belize, Honduras, and Panama. In South America, the eclipse will travel through Colombia before ending off the coast of Natal, Brazil, in the Atlantic Ocean.
https://solarsystem.nasa.gov/eclipses/2023/oct-14-annular/overview/
San Antonio is in the main path of of both eclipses...
A total solar eclipse Monday, April 8, 2024, will cross North America, passing over Mexico, the United States, and Canada. The total solar eclipse will begin over the South Pacific Ocean. Weather permitting, the first location in continental North America that will experience totality is Mexico's Pacific coast at around 11:07 a.m. PDT.
https://solarsystem.nasa.gov/eclipses/2024/apr-8-total/where-when/
An Eclipse Never Comes Alone!
A solar eclipse always occurs about two weeks before or after a lunar eclipse.
Usually, there are two eclipses in a row, but other times, there are three during the same eclipse season.
March 24–25, 2024 Penumbral Lunar Eclipse
Other eclipses here.
Well, what's on your mind. I don't want to eclipse your thoughts...