The Weekly Watch
Submitted by Lookout on Sun, 10/13/2019 - 7:40am
Variety, Varmints, and Victims
It's been a week of protest around the world. Do any of you remember such a global protest movement? Thousands of people have been arrested world wide.
I've been struggling with a groundhog all week. The varmint mowed down my broccoli in one night. Its groundhog day all over again.
We're losing diversity and variety of our food plants. This week we'll examine some attempts to maintain and grow many types food producing plants.
This first clip is dedicated to 'The Voice In the Wilderness' our resident tree grafter (11 min)
We have lost many food varieties in the last century as agriculture became big business. The old fruit varieties in the previous clip are good examples. However, we have also lost many vegetable crops and livestock breeds too. If they don't ship well, you can't sell them, and the old varieties die out.
Here are some of the facts about loss in Agrobiodiversity published by
Food and Agriculture Organization of the United Nations (FAO):
- In the last century, 75% of the plant genetic diversity has been lost since local farmers and food producers have left their local farms for more industrialized and high-yielding varieties.

- While six breeds of livestock are lost every month, 30% of livestock breeds are at higher risk of extinction.

- Currently, 75% of the world's food supply is generated from only 12 plants and five animal species.

- Off of 250 000 to 300 000 known plant species that are edible, only 150 to 200 are used by humans, whereas only three (rice, maize and wheat) make up for 60% of calories and proteins obtained by humans from plants.

-30% of human food and agriculture are dependent on animals and 12% of the world's populations live almost entirely based on products from livestock.

-Many farmers have lost more than 90% of their crop varieties and half of the breeds of many domestic animals have been lost. In fact, all the world's 17 main fishing grounds are fishing above the sustainable limits and many fish populations are going extinct as a result.
http://www.seattleorganicrestaurants.com/vegan-whole-food/lack-of-biodiv...
There are efforts to save the remaining varieties...
The United Nations Sustainable Development Goal (SDG) Target 2.5:
"By 2020 maintain the genetic diversity of seeds, cultivated plants and farmed and domesticated animals and their related wild species, including through soundly managed and diversified seed and plant banks at the national, regional and international levels, and promote access to and fair and equitable sharing of benefits arising from the utilization of genetic resources and associated traditional knowledge, as internationally agreed."
https://www.croptrust.org/our-mission/crop-diversity-why-it-matters/
Here are several projects to maintain agricultural diversity.
http://agrobiodiversityplatform.org/cropbiodiversity/
Various seed savers are preserving heirloom varieties.
https://caucus99percent.com/content/weekly-watch-110
Grafting many varieties on one tree like the 1st clip is another preservation technique.
Grafting different varieties of trees isn't too difficult but there is a knack to being successful with them. Like everything, practice improves your outcomes. Here's a couple of fairly helpful articles with pictures...
https://ladyleeshome.com/grafting-fruit-trees/
https://extension.psu.edu/fruit-tree-propagation-grafting-and-budding
Speaking of variety, the XR protests around the world showed great variety too.
Check out these pictures and stories from all over the world...
https://rebellion.earth/2019/10/08/rebel-daily-1:-the-sun-rises-on-a-new...
https://rebellion.earth/2019/10/10/rebel-daily-3-they-gave-their-lives/
https://rebellion.earth/2019/10/12/rebel-daily-5-non-violently-hitting-o...
Chris Hedges talks to activists Dr. Margaret Flowers and attorney Kevin Zeese, who run Popular Resistance, about power and the effect of organized, sustained civil disobedience and forms of no-cooperation when it comes to issues of war, internal security and corporate domination. https://www.youtube.com/watch?v=dPsejRx4dsU (29 min)
Chris was on Matt and Katie's show 'useful idiots' this week.
https://www.youtube.com/watch?v=GjMiUJuEPPE (Chris comes on at the 37 min mark)
Now on to Varmints...
Groundhog, woodchuck, or whistle-pig.
This has been my first encounter. Wouldn't you know after building a 9 foot fence here comes a burrowing critter to plague me. That's the way of it isn't it? Well after discovering my young plants were gnawed down, we got cayenne pepper and garlic powder spread around them and that's kept the rascal from eating anymore. Next step is a strand of electric fence around the bottom. Then the live trap baited with cantaloupe.
Here's several approaches to getting rid of them. Doc's idea in the song above is to eat them. Perhaps they are tasty. We've been without a dog for a couple of years and that is why I suspect they have moved in on us. They are wary creatures.
https://www.pestcontrolgurus.com/how-to-get-rid-of-groundhogs/
Of course there are plenty of two legged varmints too.
Jimmy describes several varmints in the demockratic party... (23 min)
Now let's look at some of the many victims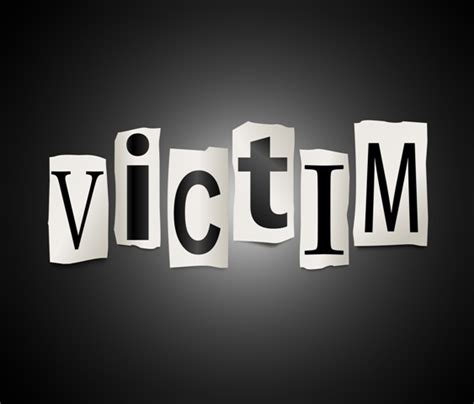 Julian is being tortured for leaking our war crimes (as is Chelsea)
A British judge ruled Friday that WikiLeaks publisher Julian Assange is to remain behind bars pending the outcome of extradition proceedings currently scheduled for February 2020.
Assange appeared in London's Westminster Magistrates' Court by video link from Belmarsh Prison and was remanded to custody following a brief hearing, according to news outlets in attendance.
https://www.washingtontimes.com/news/2019/oct/11/julian-assange-remanded...
In the hospital ward, Assange is kept in isolation for 22-23 hours each day. Guards lock down the prison when he is moved. And thus far, he has only been allowed two two-hour social visits each month. He is denied access to a computer, and his ability to work with his lawyers on his defense is undermined by punitive restrictions imposed on him.

The U.S. formally requested Assange's extradition for charges that include allegations of violating the Espionage Act, making him the first journalist to be charged under the 1917 law.

Around the time that the U.K. showed they would continue to serve the U.S. and keep Assange in detention, the Spanish newspaper El Pais reported that a Spanish security company bugged the Ecuador embassy with devices for audio and video streaming.

The major revelation was largely omitted or ignored by the U.S. media establishment.
https://shadowproof.com/2019/10/07/cia-spying-against-julian-assange-is-...
Aaron Mate' talks with Fidel Narváez, former Ecuadorian diplomat who served at the London embassy while Julian Assange lived there under asylum.
https://www.youtube.com/watch?v=4UDX-4hmArM (13 min)
The precise timing of the revocation of asylum, on April 11, appears to have been aimed at stymying the exposure of the illegal surveillance of Assange. Weeks earlier, WikiLeaks lawyers had filled a complaint with the UN Special Rapporteur on Privacy, alleging that Assange's right to privacy had been violated within the embassy. He was due to visit Assange in late April.

Less than 24 hours before Assange was expelled from the embassy, WikiLeaks held a press conference, documenting the pervasive surveillance within the building. Photos and videos of Assange, apparently collected by UC Global, had come into the possession of Spanish criminals, who had sought to extort money from WikiLeaks in exchange for the material.

The Associated Press reported in April that Moreno gave the final decision to cancel Assange's asylum on April 9, apparently after learning that the press conference was to be held the following day.
https://www.wsws.org/en/articles/2019/10/11/ciaa-o11.html
In an administrative hearing yesterday, a British judge decreed that he would remain behind bars indefinitely as a "flight risk," despite the end of his custodial sentence for bogus bail offenses on September 22.

In other words, the WikiLeaks founder is explicitly being held as a political prisoner. All of the pseudo-legal grounds for his continued detention have been dispensed with. He is being jailed by Britain at the behest of the US government, which is seeking to extradite him so it can put him on a show trial and condemn him to a life sentence of up to 175 years for the "crime" of publishing the truth.
https://www.wsws.org/en/articles/2019/10/12/pers-o12.html
The CIA's War On WikiLeaks Founder Julian Assange another good article...
https://medium.com/discourse/the-cias-war-on-wikileaks-founder-julian-as...
Maybe there is still hope the UK will not extradite him.
https://21stcenturywire.com/2019/10/10/why-opposing-us-extradition-of-ju...
It isn't just individuals who are victims, but also entire countries. Consider what the US is doing to Venezuela in the name of demockcrazy... Ben Norton explains what he saw recently in that country.
https://www.youtube.com/watch?v=lpBY2Sgi2Tc (9 min)
Anya Parampil explains how the Trump-backed right-wing opposition has essentially liquidated Venezuela's most valuable foreign asset, Citgo, enriching US and Canadian corporations. https://www.youtube.com/watch?v=y1WwYOzEqY0 (17 min)
https://thegrayzone.com/2019/09/03/the-citgo-conspiracy-opposition-figur...
Rodríguez ultimately appeared at the podium to deliver a jeremiad against US meddling in her country's affairs and what she called "capitalist violence." Her commanding presence at the UN delivered another blow to the Trump administration's regime-change efforts, and signaled that the majority of the world's countries still recognized the authority of Venezuela's elected government.
https://thegrayzone.com/2019/10/02/how-venezuela-defeated-washingtons-co...
The entire biosphere is victim to our addiction to fossil fuels....and it is getting worse as natural systems respond in amplifying the feedback.
Paul Beckwith explains...
A group of Russian scientists led by Igor Semiletov, aboard one of the world's largest research ships, the RV Akademik Mstislav Keldysh over the Arctic Ocean's Eastern Siberian Arctic Shelf have directly measured extremely high methane levels in the water column and atmosphere above. Seafloor permafrost sediments are thawing with high ocean temperatures and the organic material is then decomposed by microbes to produce methane which bubbles up to the surface. Methane levels in air were as high as 16 ppm which is 9x higher than global average levels. This is very serious, given methane's global warming potential of 34x, 86x, and over 150x with timescales of 100 years, 20 years, and a few years, respectively.
https://www.youtube.com/watch?v=tyJvtDdGls4 (15 min - part 1)
https://www.youtube.com/watch?v=Ubc-KlcMIdw (15 min - part 2)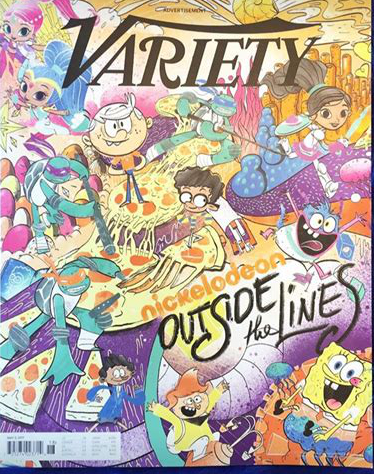 Well this was a variety edition of the weekly watch....a disconnected hodgepodge of thoughts and stories. I know impeachment is the 24/7 story, but we discussed that last week. There was so much more to write about victims...other people, countries, and ecosystem problems...but I wanted to focus on Julian this morning because I find his situation so problematic on many different levels. Spying on his conversation with his lawyers and now not allowing him access to his lawyers to plan his defense. It is insane and cruel. The same could be said of Chelsea. The list of countries the US has victimized would be long indeed. And ecosystem collapse is evident from loss of insects and birds to wild erratic weather. But corporate news has their big story and they will use it to distract most people for the next year or so till Ukrainegate fizzles like Russiagate. Meanwhile, I hope you can all get out and enjoy the natural world and appreciate your ecosystem. I look forward to your thoughts, stories, and comments below...