Tulsi Continues: April 03, 2019 (Donors, Dore, Iversen)
Submitted by apenultimate on Wed, 04/03/2019 - 11:53pm
The Tulsi2020 campaign continues to gain unique donors, closing in on the magic number. As of tonight, Tulsi has 61,029 of them, and needs only 3,971 more to get into the Democratic debates. That's only 97 new donors per day through May 14.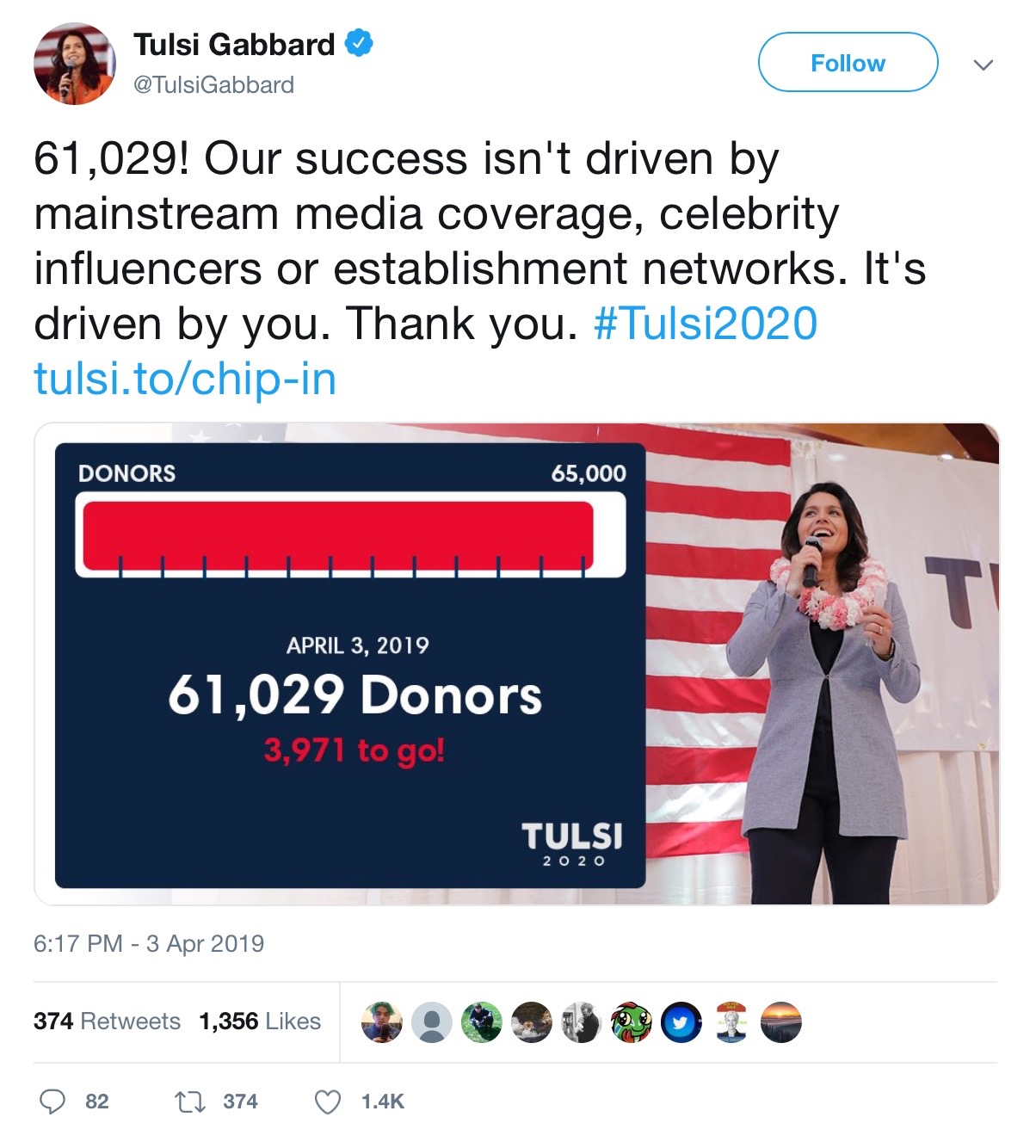 Tulsi's interview with Jimmy Dore is now on YouTube in two parts. Pretty decent interview (almost 150,000 views on the first one!).
Part 1 Jimmy Dore Tulsi Interview
Part 2 Jimmy Dore Tulsi Interview
Also, it looks as though Kim Iversen will soon show her interview with Tulsi, and today posted a preview of it:
Kim Iversen Tulsi Interview Preview
Some interesting items in all of those clips!