Resilience Resource Library
Submitted by Alison Wunderland on Sat, 04/23/2016 - 1:32pm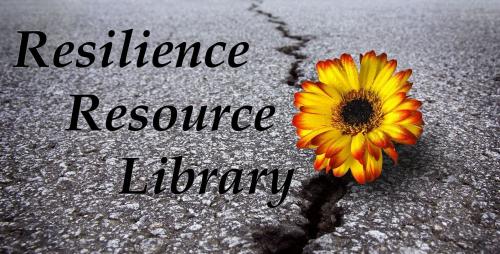 Welcome to the c99p Resilience Group Resource Library
This is a Links Library - a repository for the links generated in and by the essayists and commenters throughout the Resilience Group.
Apart from discussions themselves, one of the most important elements of the Internet is the capacity to share information beyond the scope of the discussion at hand. Links are the lifeblood of information sharing. Everyone already bookmarks links of their interests, but those bookmarks are personal, to some extent private, and with rare exceptions, not easily transferable. This library is meant to become a community bookmarks folder.
What makes libraries functional is the Dewey Decimal System. We don't have that luxury, but what we can do is establish a few hierarchies of topics that will help sort the "bookmarks" into types of links that relate to each other - like a trail of breadcrumbs. It is our hope that links generated in the discussions throughout the Group will also be placed here for safe keeping.
Format for Making Contributions - Adding New Links
Initiate a New Comment.
Choose the primary designator - [Personal] or [Local] to go in the title space.
Next choose the sub-designator from the list below.
Add secondary designator in the title space.
Add the title that describes the link.
Add the link in the body of the comment section.
Add a brief description of the link and/or resource. "Brief" means 25 words or less.
List of Designators and Sub-Designators
[Personal]
 
   [Books] - book titles, sources, used book sources, video sources
   [Building] - raised beds, greenhouses, sheds, balloon-frame, timber, straw-bale, earthen, stone masonry, fences
   [Energy] - DIY, production, building systems and designs, conservation, solar, hydro, wind
   [Food] - sources, cooking, recipes, meal plans, health, hygiene, canning, pickling, fermenting, drying, freezing, pantries, cold storage
   [How-to] - DIY, Instructables, plans, guides, websites, books
   Horticulture [Hort] - planning, seeds, growing, harvesting, post-harvest, processing, storing, plots, orchards, fields, rows; fixtures - fencing, cloches, rows
   [Tools] - hand, power, jigs, air, electrical, wood, metal, hardware, stores, leather, sewing machines
   [Water] - collection of, watering, irrigation, filtration, channeling, heating, cooling, aquaponics,
[Local]
 
   [People] - individuals, communities, networks
   [Org] - organizations, groups, NGOs
These sub-designators may be refined further as needed if the present system proves inadequate.
Sample New Comment (Entry)

Title: [Local][People] Resilience Resource Library
Body: (Insert link here)
Text: A repository for the links generated in and by the essayists and commenters throughout the Resilience Group.
When adding a new link, please find the relevant category among the previous entries and place it as a Reply to a previous entry. This will have the effect of building Link Trees that relate to each other, and may avoid the library becoming unmanageable.
~~~~~~
A Note from The Librarians:
This is a library. Library Rules apply. That means "No Talking", please.
The librarians are gentle and forbearing creatures, but they have been known to let go with their dustbrushes upside the heads of unruly attendants.
We are both blessed and daunted by the wealth of the writing talent on this site. Please use these links to discuss and further develop our shared goals without feeling you need to re-write "War and Peace" to do so. But not here in the Library. The most profound thoughts are often expressed in the simplest of terms. So don't let your fear of "writing" stop you from exploring your future.
Please enjoy yourselves and grow your appreciation of life through these resources.
Thank you.
The Librarians


Gerrit - Martha Pierce-Smith - dance you monster - Anonymous Bosch