Pet Vet Help: Halloween Fundraiser and Open Thread: A Scary Time of Year!
Submitted by elenacarlena on Fri, 10/21/2016 - 10:04am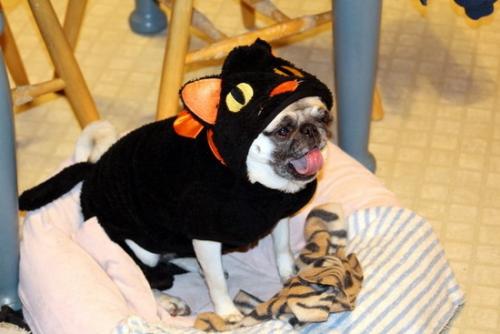 Gracie by Attack Gardener: "Help! I'm being swallowed up by a black cat!"
Happy Almost Halloween!!! We have lots of fun pretending Halloween is scary, with its dark furbutts, things undead and evil, and unknown things that go bump in the night. But if you are proudly owned by loving pets, thinking about your pets getting sick and the prospect of high vet bills is the kind of scary that's no fun!

Hoovie by Map: "You never know what's lurking around that corner!"
So we have formed our own nonprofit, Pet Vet Help. Our goal is to help as many people as possible pay unaffordable vet bills, so that pets can be healthy and happy in their furever homes. As we mentioned in our last fundraiser, the costs of veterinary care keep pace with the costs of medical care, so increase much faster than the rate of inflation, while wages stagnate.

Marvin by Rosebuddear: "You brings us hope we can handles it?"
Well, the way things are now, some who used to be able to afford vet care find themselves falling behind. Of course some lost good-paying jobs during the recession and have not recovered. Some are disabled or retired and so their COLA doesn't cover the accelerated inflation of veterinary care.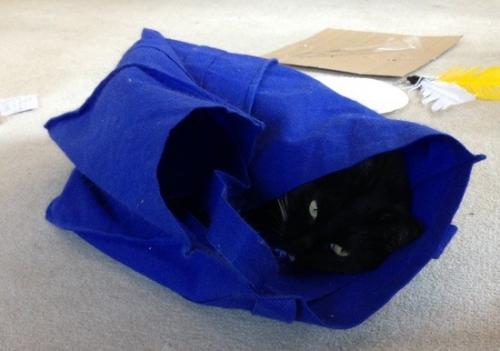 Puffin by Owktree: "Makes me want to hide."
I hate this unequal economy. I don't want to have to ever face a decision for my pets based on not having money. And I don't want any other pet-owned human to have to struggle with those decisions either.

Hoovie by Map: "Hoomins decide bestest for us."
So please donate to Pet Vet Help and help us help those who need vets; because sometimes, whether or not our pets are happy about it, it's time for vet visits. We are holding fundraisers for each holiday to help as many pets as we can. We are applying for 501(c)(3) status so that your donations will be tax deductible.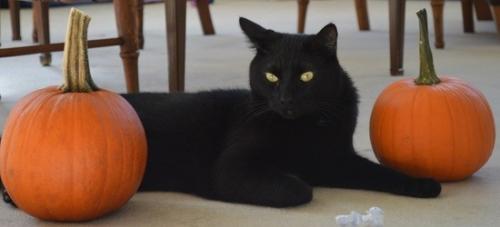 LC by Owktree: "Home is good, no vets unless I really really have to!"
Until we receive our 501(c)(3) status from the IRS, we cannot set up a discount nonprofit account at PayPal. So for now, please donate via PayPal to "Friends and Family" using my email address. I'll be sending the check or using the debit card to pay the IRS fees anyway. Pet Vet donations will be entered into my Pet Vet Help spreadsheet for tax deductible status on approval of the 501(c)(3). Donations can be made to:

Gracie by Attack Gardener: "Vet bills can be pugly!"
Yes, vet bills can be a burden. Even pugly, as you might say. But we have a plan. Right now, the IRS paperwork is complete, we just need the $400 fee. Just 20 donors of $20 each and we can submit. Please help us help others. We thank you and all pets thank you for your support!
Please comment below on these or any other topics that move you.
**********
Reminder: If you are also donating to support C99 and you like to donate in the middle of the month, now is that time if you haven't donated yet! Thank you for keeping C99 independent of corporate influence.