If Biden fails, Bernie will be president
Submitted by gjohnsit on Fri, 09/20/2019 - 12:00am
Everyone is talking about Elizabeth Warren and when/if she will pass Joe Biden.
Bernie Sanders has been almost forgotten.
If you look at the polls, then Bernie will clean Warren's clock if Biden's campaign collapses.
So far Warren has benefited from the collapse of Harris' campaign, because Warren is the top second choice of both Kamala Harris and Pete Buttigieg supporters.
Now look at who is the second choice of Biden supporters.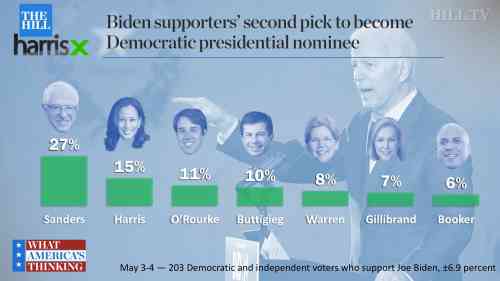 It's not even close. If Biden fails, Bernie will be the overwhelming beneficiary. Not Warren.
And Biden's pool of voters is bigger than Harris' and Warren's combined. So if Biden flounders, and most people think he will, Sanders' numbers will shoot through the roof like a rocket!
Those two surveys were from May. The one in February found the exact same thing, so there is a consistent pattern.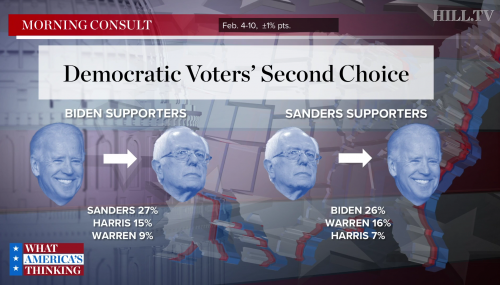 The other thing that needs to be pointed out is that because of California moving up its primary, Super Tuesday (March 3) will probably be the effective ending of the primary season.
So who does good in the early states makes a huge difference.
Here's the thing: Even without Biden's supporters, Bernie is ahead of Warren in almost ALL of the early states.
So forget the national polls. If Biden flounders as expected, then by March 4th the pundits will be asking if Bernie will pick Warren as his running mate, while most of the candidates drop out of the race.
In order: