The Dose - 11-27-2021
Submitted by studentofearth on Sat, 11/27/2021 - 5:00am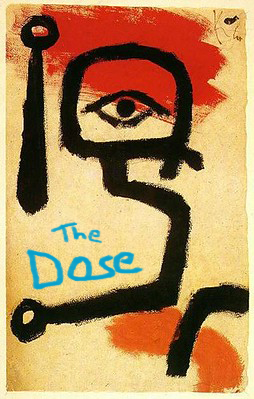 Looks like we are back back in the circle of disease control.
Prevent initial infection in community or individual.
After infection minimize ability to spread to rest of community or body.
As infection spreads minimize symptoms of community or body.
Minimize complications due to community or body responses to treatments and preventive measures.
Treat or adjust to longterm complications of Covid infection or treatments to community or body.
Repeat cycle.
A few articles of interest.
________
What we know so far about Omicron
New South African Covid-19 variant has very different genetic profile than previous strains and may be immune to current vaccines
Whether B.1.1.529 will be classified as a variant of interest or of concern, like beta and delta, has not been decided by the World Health Organization yet.

We do not know for sure. It certainly seems to be more than just the result of concerted efforts to monitor the circulating virus. One theory is that people with highly compromised immune systems, and who experience prolonged active infection because they cannot clear the virus, may be the source of new viral variants.
________
Fauci as Darth Vader of the Covid wars
A rollicking review of RF Kennedy Jr's The Real Anthony Fauci: Bill Gates, Big Pharma and the Global War on Democracy and Public Health by Pepe Escobar
(Note: article now appears to be behind the paywall. Many of his articles are reprinted at ZeroHedge and The Saker within a few days. Hopefully this one follows the same pattern.)
RFK Jr, chairman of the board of and chief legal counsel for Children's Health Defense, sets out to deconstruct a New Normal, encroaching upon all of us since early 2020. In my early 2021 book Raging Twenties I have termed this force techno-feudalism. Kennedy describes it as "rising totalitarianism," complete with "mass propaganda and censorship, the orchestrated promotion of terror, the manipulation of science, the suppression of debate, the vilification of dissent and use of force to prevent protest."

Focusing on Dr Anthony Fauci as the fulcrum of the biggest story of the 21st century allows RFK Jr to paint a complex canvas of planned militarization and, especially, monetization of medicine, a toxic process managed by Big Pharma, Big Tech and the military/intel complex – and dutifully promoted by mainstream media.

Kennedy's verdict is stark: "Tony Fauci does not do public health; he is a businessman, who has used his office to enrich his pharmaceutical partners and expand the reach of influence that has made him the most powerful – and despotic – doctor in human history." This is a very serious accusation. It's up to readers to examine the facts of the case and decide whether Fauci is some kind of medical Dr Strangelove.
Discusses lack of promoting or acknowledging treatments, by US Government agencies, to prevent or minimize infection severity.
No Vitamin D?

Pride of place goes to the Fauci-privileged modeling that overestimated Covid deaths by 525%, cooked up by fabricator Neil Ferguson of the Imperial College in London and duly funded by the Bill and Melinda Gates Foundation. This is the model, later debunked, that justified lockdown hysteria all across the planet. ...
Clinical cardiologist Peter McCullough and his team of frontline doctors tested prophylactic protocols using, for instance, ivermectin – "we had terrific data from medical teams in Bangladesh" – and added other medications such as azithromycin, zinc, Vitamin D and IV Vitamin C. And all this while across Asia there was widespread use of saline nasal lavages.

By July 1, 2020, McCullough and his team submitted their first, ground-breaking protocol to the American Journal of Medicine, which was widely downloaded.

McCullough complained last year that Fauci had never, to date, published anything on how to treat a Covid patient. He additionally alleged without corroborating evidence: "Anyone who tries to publish a new treatment protocol will find themselves airtight blocked by the journals that are all under Fauci's control."
I have received more notification from the Board of Pharmacy on Covid treatments and "nontreatments" than any other health condition in my career.
How to kill the competition
...
The book also addresses Lancetgate – when the world's top two scientific journals, The Lancet and the New England Journal of Medicine – published fraudulent studies from a nonexistent database owned by a previously unknown company.

Only a few weeks later both journals – deeply embarrassed and with their hard-earned credibility challenged – withdrew the studies. There was never any explanation as to why they got involved in what could be interpreted as one of the most serious frauds in the history of scientific publishing.

But it all served a purpose. For Big Pharma, says Kennedy, killing HCQ and, later, Ivermectin (IVM) were top priorities.
...
The final summary of Pfizer's clinical trial data will raise countless eyebrows. Peter McCullough: "Because the clinical trial showed that vaccines reduce absolute risk less than 1%, those vaccines can't possibly influence epidemic curves. It's mathematically impossible."
Highlight interconnection of nonprofit foundations, Governing bodies and profit opportunities.
The Gates matrix
...
The Bill and Melinda Gates Foundation – "a nonprofit, fighting poverty, disease and inequity around the world" – invests in multinational pharma, food, agriculture, energy, telecom and global tech companies. It exercises considerable de facto control over international health and agricultural agencies as well as mainstream media – as the Columbia Journalism Review showed in August 2020.

Gates, without a graduate degree, not to mention medical school degree (like author Kennedy, it must be noted, whose training was as a lawyer), dispenses wisdom around the world as a health expert.
...
Dr Vandana Shiva, among India's leading human rights activists (routinely accused of being merely anti-vax), sums up: "Gates has hijacked the WHO and transformed it into an instrument of personal power that he wields for the cynical purpose of increasing pharmaceutical profits. He has single-handedly destroyed the infrastructure of public health globally. He has privatized our health systems and our food systems to serve his own purposes."
Practice makes perfect.
Gaming pandemics

The book's Chapter 12, "Germ Games," may arguably be its most explosive, as it focuses on the US bioweapons and biosecurity apparatus, with a special mention of Robert Kadlec, who might claim leadership of the – contagious – logic according to which infectious disease poses a national security threat to the US, thus requiring a militarized response.

The book argues that Kadlec, closely linked to spy agencies, Big Pharma, the Pentagon and assorted military contractors, is also linked to Fauci investments in "gain of function" experiments capable of engineering pandemic superbugs.
...
RFK Jr dutifully connects the Germ Games progress, starting with Dark Winter in 2001, which emphasized the Pentagon's drive towards bioweapon vaccines (the code name was coined by Kadlec); the anthrax attack three weeks after 9/11; Atlantic Storm in 2003 and 2005, focused on the response to a terrorist attack unleashing smallpox; Global Mercury 2003; and Lockstep in 2010, which developed a scenario funded by the Rockefeller Foundation where we find this pearl: (note 54 page PDF)
Intelligence services keep showing up in the Covid story.
Big Pharma kisses Western intel
...
The war game was supposedly held in secret, nationwide. In the After-Action Crimson Contagion Report (76 page pdf), which only came out via a FOIA request, however, the list of participating organizations goes on and on for pages, including Indian tribes and county governments. It is impossible to determine from his organization's simple involvement that this was a Fauci project.
...
The book's "Germ Games" chapter leads the reader to acknowledge what mainstream media have simply refused to report: how the pervasive involvement of US (and UK) intel has a secretive – yet dominating – presence in the whole response to Covid-19.
________