The Weekly Watch
Submitted by Lookout on Sun, 04/05/2020 - 7:43am
To Our Good Health
We are likely to get COVID-19 (I've heard estimates of 70 to 80% of us). Fortunately, most people have mild to no symptoms. The severity of the disease is primarily dependent on the strength of our immune system and the initial viral load at infection. About 70% of the severe cases are in people with some level of obesity. We can influence these factors folks. Wearing a mask, even a homemade one, will reduce the initial infection load. Obesity is a result of poor (misinformed) dietary choices and is really pretty easy to correct. The truth is that we blame people for being overweight and sick, but it's not their fault. Our taste buds, hormones, and brain chemistry have been hijacked by the food industry. Stress is also a complicating factor, as is poor sleep and lack of rest. The concurrent economic collapse coupled with worry about family and friends add to our susceptibility. Perhaps some of us will manage to avoid infection until there is a vaccine. That appears to be a year to 18 months away. That's a long time to be isolated using good antiseptic measures. So this week I thought we should focus on maximizing our own healthy immune system and reviewing protective techniques to minimize infection. Let's try to do more than just survive, but to thrive... and come out of this seismic event better, more thoughtful, and kinder people.



7 minutes
P.rip provided some good information on making your own masks
https://www.ripphysics.com/OLLI/MultiSessionClasses/COVID19/maskN95.pdf
I thought this approach in the link easy and effective
https://www.consumer.org.hk/ws_en/news/specials/2020/mask-diy-tips.html
https://www.youtube.com/watch?v=JY-29VBkGmw (5 min)
I'm using a modified mask. I've got a weedeating bandana mask that can be tucked into your shirt, great for people with beards. I'm paperclipping a paper towel and tissue to the inside (tissue next to my mouth). Upon return home the paper can be burnt or thrown away and the bandana washed ready for next week's trip out.
Diet and COVID-19
I've heard some puzzlement about why young Southerners are having severe cases of COVID. Guess which states are the most obese? It was about three years ago that our departed friend OPOL wrote an essay about fasting and ketogenic diets. That started me on my journey toward health. There are many paths or diets that can lead to metabolic health...most people (50-70%) in the US and around the world are not metabolically healthy and many are diabetic or pre-diabetic.
At that time I was eating what I thought was a healthy diet...SAD (Standard American Diet). Oatmeal most mornings, typically a sandwich on wholewheat with chips for lunch, meat, taters (or some type of starch), and a vegetable for supper. I also was drinking several beers a day. At 6 ft+ and 230 pounds I thought I was little (20-30 lb) overweight.
Jason Fung was my first big influence. I began my journey by fasting. Now in retrospect that may not have been smart, but it worked for me. The reason an initial fast might be ill advised is if you have stored toxins in your fats, like mercury or glyphosate, you will have a sudden release into your body with perhaps bad results. However, the advantage of a fast is it forces your body into fat metabolism after three days.
The second trick for me after the fast was getting off carbohydrates....the so called ketogenic diet. Ends up you can't burn fats if you eat carbs. They cause your body to produce insulin which blocks fat metabolism (and stimulates hunger). That is why you're starving an hour after you eat pancakes with syrup on top (that's all carbs). Some folks use MCT oils to aid in the transition to fat metabolism. These fats are easily absorbed and quickly utilized as fuel to help your body learn to burn fat as fuel instead of sugar.
The next trick I learned was limiting my eating window, called intermittent fasting. In order to do that comfortably, I think required the longer fasts first to become metabolically flexible (at least for me). These days I eat one or two meals a day. I use a 4-6 hour eating window...typically breakfast at 10 or 11 am and lupper between 2 and 4 pm. I sometimes have a snack like nuts in between meals. If you are hyperinsulinemic , this is very difficult. I was hyperinsulinemic when I started my journey, and would have found limiting my eating window very difficult had I begun there. Other folks have done well with that as an initial strategy.
This clip does a good job explaining the role of insulin in obesity and diabetes and how carbohydrate reduction and fasting have both conditions.
https://www.youtube.com/watch?v=xlfZvnV4v50 (16 min)
So how do you know if you've gotten over your hyperinsulinemia? Here's some good ways to tell. https://www.youtube.com/watch?v=nABhyA0V8AQ (16 min)
It may take some folks a month or two, but most people can transition to fat metabolism in a week or two. To learn more and reinforce those lessons, I watched/listened to almost all of these Low Carb conference presentations...
https://www.youtube.com/user/lowcarbdownunder/videos
as well as these presentations at the UK Public Health Collaborative
https://www.youtube.com/channel/UCZO0WD6hn02_6b0_MNTKPgQ/videos
Notice the body shape of all these low carb people? It works.
After a year of fasting every month for 3-5 days, severely limiting carbohydrates when I was eating, and shortening my eating window, I had lost over 60 pounds, not the 20-30 I thought I needed to lose. I've easily maintained my college weight of 170 pounds (about 80 kg) over the last two years with very little effort...primarily because of my eating strategies. These days I tend to do a 3 day fast every quarter, and a one or two day fast almost every month. I continue with a low carb lifestyle using a limited eating window, and feel better and healthier than I have since my misspent youth.
Now I'm not saying you should follow my path, just that these were my strategies and outcomes. The meals we eat are mainly vegetables (usually homegrown) with a meat. Some doctors like Ken Berry and Georgia Ede use a total carnivore diet. They discuss their rationale in this clip...
https://www.youtube.com/watch?v=YgL1vlasrxU (58 min)
Mindy Pelz and Ken Berry discuss the importance of your diet and immunity...

"Our world is never going to be the same again. There will be opportunities available to you that were never there before"
"This is not a stumbling block. This is the biggest stepping stone you've ever had"
In this new world, health has to be at the top of our priority list.
https://www.youtube.com/watch?v=GvE5M02gzEs (51 min)
More from Ken Berry
There are very popular diets that will cripple your Immune Systems ability to fight off bacterial and Viral infections. In this video I will tell you exactly how these popular diets worsen your immune response, and what you can do to correct this.
https://www.youtube.com/watch?v=hVKyy8GOjSk (12 min)
Research to support his talk...
http://www.diabetesincontrol.com/diabetes-mellitus-and-infectious-diseas...
The Effect of Short-Term Hyperglycemia on the Innate Immune System.
https://www.ncbi.nlm.nih.gov/pubmed/26897277
Immune dysfunction in patients with diabetes mellitus (DM)
https://academic.oup.com/femspd/article/26/3-4/259/638202
The Effect of Short-Term Hyperglycemia on the Innate Immune System
https://www.researchgate.net/publication/295254669_The_Effect_of_Short-T...
What about fasting during the pandemic. Is that a good idea? Mindy thinks it has a place in boosting our immunity using intermittent fasting, 17+ hour fast, and 24 hour fasts.
https://www.youtube.com/watch?v=AwaOH6s1os4 (15 min)
more from Yale:
https://news.yale.edu/2016/09/08/listening-body-study-examines-effects-f...
and more on intermittent fasting from the New England Journal of Medicine
https://www.nejm.org/doi/full/10.1056/NEJMra1905136
It appears that the immune boost happens when you eat (refuel) after fasting. So it is probably best to stay at home during a fast and go out for errands after eating.
Mark Hyman and his functional doctor colleagues discuss diet and COVID-19 in a webinar
https://www.youtube.com/watch?v=0dyoraDWPAs (1.4 hours)
The first 30 minutes or so provides (probably) the most useful information.
https://drhyman.com/blog/2020/04/01/a-functional-medicine-approach-to-co...
There are five things that will help us minimize suffering, loss, and death, by slowing and stopping the pandemic:

1. Each of us optimizing our own health, especially metabolic health.
2. Social distancing. This is a sad and massively disruptive reality that will likely continue in some form for 12-18 months.
3. Herd immunity, a medical term that means when the majority of a population gets infected and develops immunity, the virus can't spread as easily.
4.The development of a vaccine that optimistically will be in 18 months.
5. The development of treatments, both conventional and unconventional (see below).

I wish I never had to write this, that none of us had to face this in our lives. But I do and we do. These suggestions will hopefully guide you in navigating how to take care of yourselves and your families in the midst of this pandemic. For some of these guidelines, there is strong evidence of benefit, others are common sense and yet others are more experimental and time will reveal their utility.

In every infection, there are two factors at play. The microbe and the host. We can't control the microbe but we have extraordinary control over us, the host. Functional Medicine is the science of creating health, of creating resilience, and making your system an inhospitable place for disease.

Here's what we will cover:

How Can I Protect Myself, My Family, and My Community
How to Eat to Boost Your Metabolism
Immune Boosting Lifestyle Interventions
What Supplements Should I Take
What is the Status of Treatments and Vaccines?
How to Do a Sugar Detox
Options for Telemedicine and Functional Medicine Care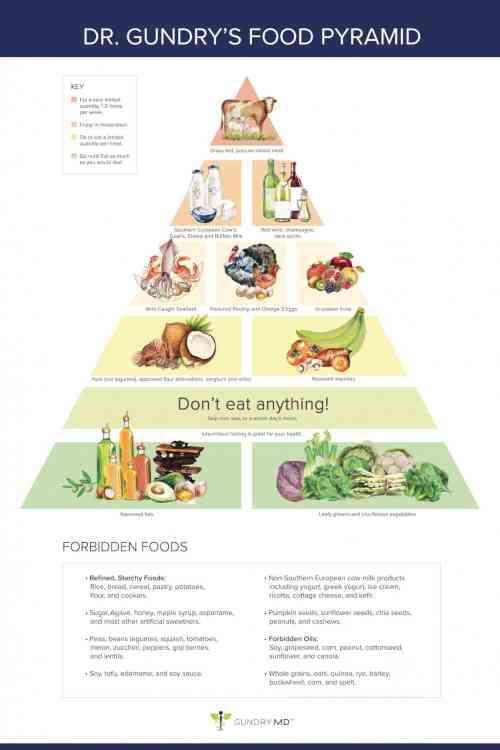 So what is the bottom line dietary advice...from Mark Hyman. Obviously this differs from Ken Berry's and Georgia Ede's approach. As I suggested, there are many paths. Marks diet is closer to mine than Ken's.
1. Stay away from sugar.

That means a diet low in anything that causes a spike in our insulin production—sugar, flour, and refined carbohydrates. Think of sugar in all its various forms as an occasional treat, that is, something we eat occasionally and sparingly. I tell people to think of it as a recreational drug. You use it for fun occasionally, but it is not a dietary staple.

2. Eat mostly plants.

As we learned earlier, more than half your plate should be covered with veggies. The deeper the color, the better. The more variety, the healthier. Stick with mostly nonstarchy veggies. Winter squashes and sweet potatoes are fine in moderation (½ cup a day). Not a ton of potatoes! French fries don't count even though they are the No. 1 vegetable in America.

3. Easy on fruits.

This is where there could be a little bit of confusion. Some paleo champions recommend eating mostly low-sugar fruits like berries, while some vegan advocates recommend all fruit equally. I find that most of my patients feel better when they stick to low-glycemic fruits and enjoy the others as a treat. Stick with berries, and watch the grapes, melons, and so on. Think of dried fruit as candy, and keep it to a minimum.

4. Stay away from pesticides, antibiotics, hormones, and GMO foods.

Also, no chemicals, additives, preservatives, dyes, artificial sweeteners, or other junk ingredients. If you don't have that ingredient in your kitchen for cooking, you shouldn't eat it. Polysorbate 60, red dye 40, and sodium stearoyl lactylate (also known as Twinkie ingredients), anyone?

5. Eat foods containing healthy fats.

I'm talking about omega-3 fatty acids and other good fats like those we find in nuts, seeds, olive oil, and avocados. And yes, we can even eat saturated fat from fish, whole eggs, and grass-fed or sustainably raised meat, grass-fed butter or ghee, and organic virgin coconut oil or coconut butter.

6. Stay away from most vegetable, nut, and seed oils.

This includes canola, sunflower, corn, grapeseed, and especially soybean oil, which now accounts for about 10 percent of our calories. Small amounts of expeller or cold-pressed nut and seed oils like sesame, macadamia, and walnut oils are fine to use as condiments or for flavoring. Avocado oil is great for higher-temperature cooking.

7. Avoid or limit dairy.

As we learned in earlier chapters, dairy doesn't work for most people, so I recommend avoiding it, except for the occasional yogurt, kefir, grass-fed butter, ghee, and even cheese if it doesn't cause any problems for you. Try goat or sheep products instead of cow dairy. And always go organic and grass-fed.

8. Think of meat and animal products as condiments or, as I like to call them, "condi-meat"—not a main course.

Vegetables should take center stage, and meat should be the side dish. Servings should be 4 to 6 ounces, tops, per meal. I often make three or four vegetable side dishes.

9. Eat sustainably raised or harvested low-mercury fish.

If you are eating fish, you should choose low-mercury and low-toxin varieties such as sardines, herring, anchovies, and wild-caught salmon (all of which have high omega-3 and low mercury levels). And they should be sustainably harvested or farmed. Check out www.cleanfish.com and www.foodthebook.com to learn more about your fish options.

10. Avoid gluten.

Most gluten comes from Frankenwheat, so look for heirloom varieties of wheat like einkorn. Eat wheat only if you are not gluten-sensitive, and even then, only occasionally. Dr. Alessio Fasano of Harvard, the world's top gluten expert, has done research showing that gluten damages the gut—even in non-gluten-sensitive people who show no symptoms.

11. Eat gluten-free whole grains sparingly.

They still raise blood sugar and can trigger autoimmunity. All grains can increase your blood sugar. Stick with small portions (½ cup per meal) of low-glycemic grains like black rice, quinoa, teff, buckwheat, or amaranth. For type 2 diabetics and those with autoimmune disease or digestive disorders, a grain- and bean-free diet may be key to treating and even reversing your illness.

12. Eat beans only once in a while.

Lentils are best. Stay away from big starchy beans. Beans can be a great source of fiber, protein, and minerals. But they cause digestive problems for some, and the lectins and phytates they contain may impair mineral absorption. If you are diabetic, a high-bean diet can trigger spikes in your blood sugar. Again, moderate amounts (up to 1 cup a day) are OK.

13. Get tested to personalize your approach.

What works for one person may not work for another. This is called bio-individuality, and it is why I recommend that everyone eventually work with a functionally trained nutritionist to personalize their diet even further with the right tests. If you're interested in getting tested and coached by one of my nutritionists, visit www.foodthebook.com/diet for more information.

Based on excerpts from Food: What the Heck Should I Eat? by Mark Hyman, with the permission of Little, Brown and Company. Copyright © 2018.
Two of my favorite functional doctors, Mark Hyman and David Perlmutter discuss diet, food production, and COVID-19.
https://www.youtube.com/watch?v=tlAYDzQLLu4 (40 min)
Our most powerful tool to reverse the global epidemic of chronic disease, heal the environment, reform politics, address social injustice, and revive economies is food. What we eat has tremendous implications not just for our waistlines, but also for the planet, society, and the global economy. What we do to our bodies, we do to the planet; and what we do to the planet, we do to our bodies.

Beyond these important considerations, it turns out that our choice in foods may well have an important bearing on our risk for the current pandemic of COVID-19 (coronavirus).

In his book 'Food Fix', #1 bestselling author Mark Hyman explains how our food and agriculture policies are corrupted by money and lobbies that drive our biggest global crises: the spread of obesity and food-related chronic disease, climate change, poverty, violence, educational achievement gaps, and more.

Pairing the latest developments in nutritional and environmental science with an unflinching look at the dark realities of the global food system and the policies that make it possible, Food Fix is a hard-hitting manifesto that will change the way you think about – and eat – food, forever. Further, the book offers solutions for citizens, businesses, and policymakers to create a healthier world, society, and planet.
Food Production for Healthy Food during the Pandemic
Here's our approach - we have access to horse manure which is applied at least annually.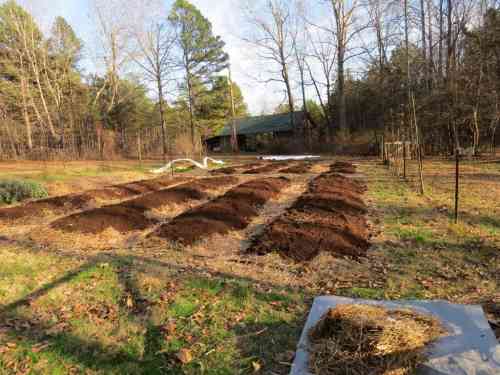 Then we use wheat straw to suppress weeds, maintain moisture, and enhance fertility.
We plant thickly in the beds using a variety of crops.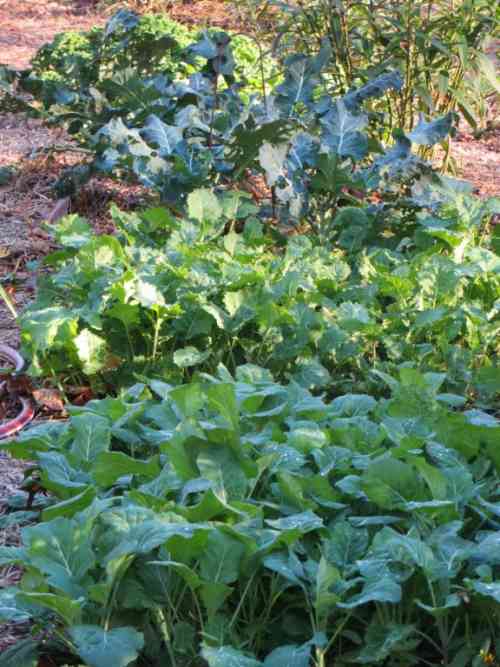 So we need to eat healthy foods for heightened immunity. The best quality vegetables you can eat come fresh from your garden. Now just as with diet, there are many garden paths. Our 33 year old garden is now well established. I like using three foot wide beds at ground level (not raised). This lets me drive over the beds with my pick up truck or tractor to dole out manure, compost, and/or mulch. I did plow the beds initially, but not again in over thirty years. Southern soils tend to be acidic, so I limed very heavy before beginning the beds. Then I rototilled each of our ten 25' x 3' beds to incorporate the lime and to aerate the compact soil. I borrowed a single shank (16") subsoil plow and pulled a single deep trench in the center of each bed. All that is NOT necessary, but it was my approach. It can be much easier. Look how this family creates new beds...(23 min)
FASTEST way to start GROWING FOOD NOW | From GRASS to GARDEN in ONE HOUR
More on easy to establish no dig gardening from Charles Dowding in the UK (4 min)
We are mulch gardeners. After we established our beds they have been manured and mulched (with wheat STRAW - not seedy hay) annually (see sequence above from fall of 2018). As in nature our soil is never bare. Of course to plant seed we do pull back the mulch until after the plants are big enough to pull the mulch back around the vegetables. Some crops don't like to be mulched. Squash family plants are an example. Just pull back the mulch and leave it pulled back. Viney cucurbits can run over the mulch but we leave the plant base on bare ground. I learned to mulch garden from Ruth Stout. Here she is in the seventies demonstrating her easy gardening method. (23 well spent minutes)
Another major influence on my gardening system was Masanobu Fukuoka (24 min)
https://onestrawrevolution.net/ (be sure to click the menu option for more info)
These mentors taught me garden with nature instead of fighting against it like most commercial, industrial agricultural approaches. It is easier to flow downhill than to pump uphill. Some of you may not have access to a plot outside, but you can always use containers. In last week's column I featured a fellow growing lots of lettuce in plastic grocery bags.
https://www.youtube.com/watch?v=HNZBV3kDfrg (5 min)
Here's the same fellow using plastic bottles (a few minutes will give you the notion)
https://www.youtube.com/watch?v=a5fCmouV8WE
There's several options for those without a garden plot
https://caucus99percent.com/content/weekly-watch-109
So as you get your garden or containers ready, you need to order seeds. In an earlier essay I discussed seed in more detail but here are the companies I recommended for heirloom organic seeds.
I like to use worker owned companies like...
Southern Exposure Seed Exchange out of VA http://www.southernexposure.com/

Johnny's seeds https://www.johnnyseeds.com/
and Fedco seeds https://www.fedcoseeds.com/
both in Maine

There are small grower owned outfits dedicated to heirloom seed too.

Baker Creek in Missouri offers lots of heritage seed https://www.rareseeds.com/

Clear Creek seeds in OK has lots of heirlooms https://www.clearcreekseeds.com/

Those of you on the left coast might like https://www.reneesgarden.com/ in CA
or
http://www.territorialseed.com/ in OR

I used to use worker owned Seeds of Change (which still produce good seed from interesting varieties), but they were bought out by the Mars Company. They have many dry-land varieties for the SW https://www.seedsofchange.com/
Gardening is a great way to reduce stress. Somehow the soil soaks up anxiety and the growth of plant creates some sort of positive feedback loop...as if the plants are controlling us. It is never too late, nor too early to garden, you just have to pick the right task for the right time. If you've never gardened, you will be surprised by the pleasure of growing what you eat. Everything you produce for yourself, your family, and your neighbors is a blow against the food empire who wants you addicted to their processed GMO poison. They begin at birth to get you addicted starting with a sugar coated pacifier, then sugar heavy formula, and very sugary baby food. Dr Lustig goes so far as to say sugar is a poison. Mark Hyman has a free 10-day sugar detox plan.
We've been taking inventory. This weekend we defrosted and organized our freezer. We were delighted to discover a good bit more tomato sauce and blueberries as we thinned out the almost decade old squash and other veggies in there (now added to the compost). We got out our seed box and found we had more in stock than we realized, probably enough for the fall garden. We grow mostly heirloom varieties whose seed can be saved.
Thinking ahead in an uncertain world is like trying to peer through a fog. We've decided to focus on what we can do now...in this moment, in this place, with these materials and tools. We are trying to act in the present and prepare to survive as we think ahead toward creating a better future......dreaming of what that future might look like.
We can't control our age, but we are in charge of our metabolic health. Getting off sugar and reducing carbohydrate intake will start improving your immunity defense within a day. What is there to lose other than those excess pounds? It will happen quicker than you think. Remember Anja's journey this fall? Plus, there is so much to gain...improved immunity, metabolic health, and easier (fewer) meals to shop for and prepare. Growing at least some of your own food is rewarding on many levels from improved health to having a fun outdoor activity. Another easy factor we can control is wearing a mask when you go out. Be a trend setter with your homemade mask and gloves. Use this time to learn and do those crafts and skills you've always said you wanted to develop. On the other side of this pandemic you will be happier and healthier than ever. Be well, my friends.
Please feel free to ask gardening or diet questions below. (Or chime in with anything that's on your radar). Can't promise I'll have answers but I'll give it my best shot.
PS You will have noticed I covered no news this week. Last weeks column delved into the horrors of the recent financial package. I continue to reel at the total corporate capture and chose to de-stress this week with a proactive column. Let's see yell into the howling wind or garden? Kinda a no brainer. Away hope you enjoyed today's WW.