The Weekly Watch
Submitted by Lookout on Sun, 01/13/2019 - 7:13am
The Best Laid Plans...
When it comes to gardening (and farming), there are as many approaches as there are gardeners. Like designing a house or creating your lifestyle, gardens reflect the people that cultivate them. Imagining and dreaming are tools we use to produce personal unique crafts, arts, and projects...including gardens, homesteads, and communities. There is not a recipe. So it's time to invent it ourselves and put together a plan.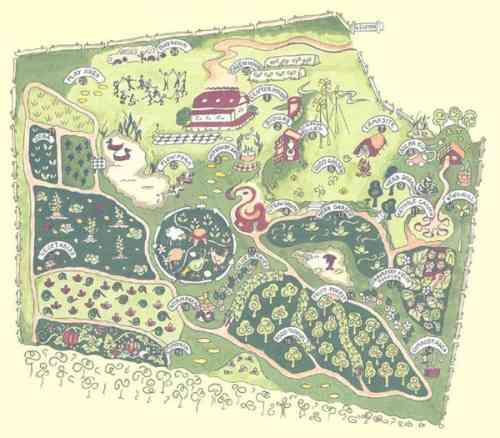 We are all constrained by the resources we have. Let's look at plans big and small.
If you don't have access to a plot or allotment, you can always garden in containers. There are lots of different approaches to container production.
Some people use a double bucket self watering system.
Others use straw bales and containers to grow a full garden on their driveway. Check out the extent of this fellows driveway garden.
https://www.youtube.com/watch?v=jhrj_IYh_4c (5.5 min)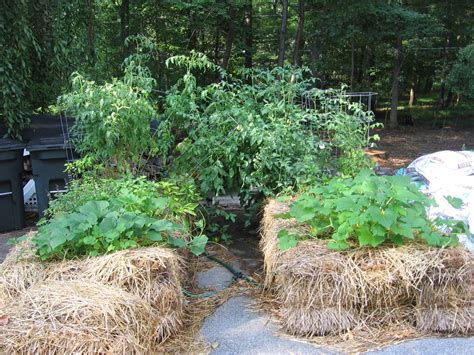 If you don't have a place to garden where you live you might locate a community garden with a small allotment. There are community gardens across the US. Check this site to see if there's one near you. https://communitygarden.org/find-a-garden/
Urban gardeners have challenges and advantages like heat retention. runoff, and a variety of microclimates. Geoff Lawton talks about permaculture and urban production
https://www.youtube.com/watch?v=C8xUIncH9t0 (22 min)
I love this story...
When Brad Lancaster and his brother bought their home in downtown Tucson, the streetscape was a dusty place, devoid of trees or any vegetation. In 1996 Brad and his neighbors started an annual tree planting project, which up until now has resulted in over 1,400 native food-bearing trees being planted (usually with water-harvesting earthworks) in the neighborhood.
https://www.youtube.com/watch?v=KcAMXm9zITg (52 min)
This is a great dry land water capture tree growing project. It illustrates how communities can be greened.
Use what you have to grow what you want. In some states you can grow marijuana. In my state they can take away my place if I was a grower. I could murder someone, and they wouldn't take my place. Jimmy had a piece up to illustrate the pharma hit job on pot - from Reefer Madness to a New Yorker article.
https://www.youtube.com/watch?v=W26o6v61JR0 (35 min)
Here's an interesting operation in CA
https://www.youtube.com/watch?v=VlTxZkenoik (35 min)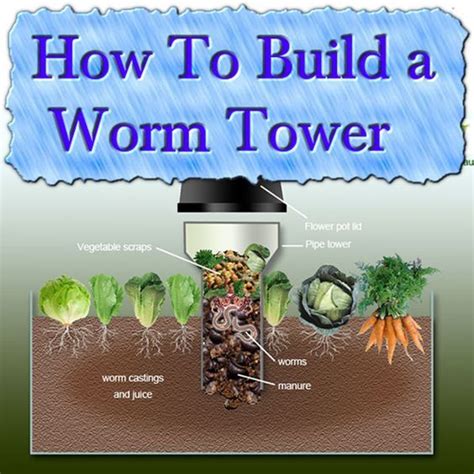 Sustainable systems can be as simple or as complex as you want. Here's a simple worm tower that directly supplies nutrients to your plants
https://www.youtube.com/watch?v=1pEq2QkBG4U (1 min)
The mix of fish and plants, aquaponics, is a more complex approach to a balanced production system. https://www.youtube.com/watch?v=dAeJ5RwqPFQ (7.5 min)
https://www.youtube.com/watch?v=4DMylpQqVKI (5.5 min)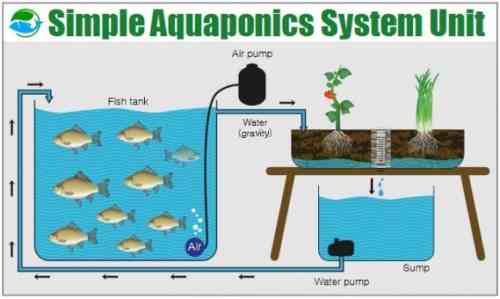 Don't want to grow it yourself? Support your local CSA. (6 min)
Find one near you by scrolling to the bottom of this page:
https://www.localharvest.org/csa/
So how big a plan do you create? I like the idea of small and large scale design and projects. Consider a few large scale systems. The village homes community in Davis CA was designed for solar capture, plant production, water retention, comfort, and efficiency. The project began in 1975 and illustrates the advantages of sustainable communities.
http://www.villagehomesdavis.org/
https://gardenerofgoodandevil.wordpress.com/2013/03/21/villagehomes/
Or what about this large scale approach on thousands of acres in NZ?
Conservation Agriculture ted talk focused on restoration of a sheep farm in NZ
https://www.youtube.com/watch?v=9VlY-3V63yI (18 min)
Tropical systems offer many opportunities. Here's a young permaculture community in Costa Rica looking for members. https://www.youtube.com/watch?v=oTYX4it7cRQ (19 min)
These next three pieces illustrate the arc of my development as a gardener...
(Ellie the cat is on vole watch until she's distracted by a butterfly or lizard.)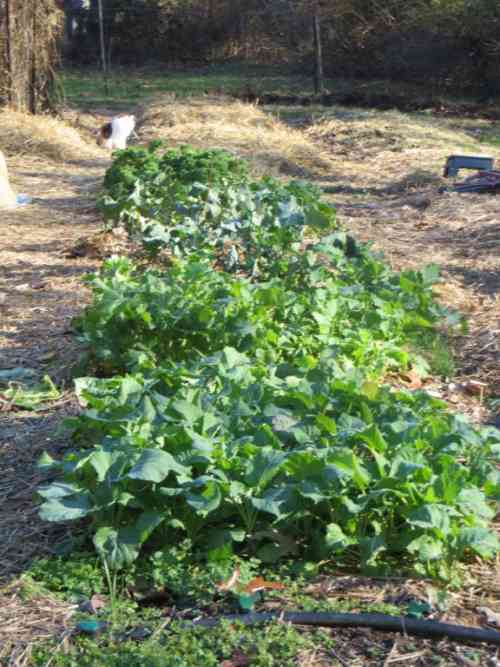 We're mulch gardeners. I learned the technique from Ruth Stout. Here's a lovely interview with her https://www.youtube.com/watch?v=GNU8IJzRHZk (23 min)
I was also influenced by Masanobu Fukuoka and his book "One Straw Revolution"
https://www.youtube.com/watch?v=rj7nrOjhMtk (25 min)
My interest is in Restoration Agriculture like this farm in WI, and I plan to grow in this direction.
https://www.youtube.com/watch?v=5xKb8rPb2ps (15 min)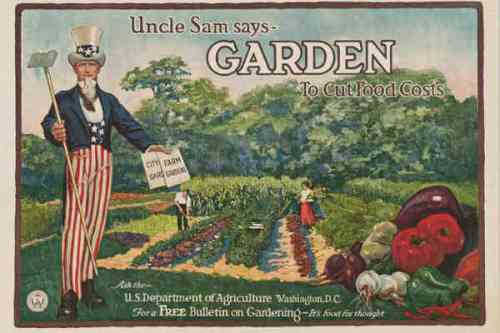 There are many approaches to planning and gardening...some folks are very systematic and others more random. Be true to your nature. Design the garden (and life) you want. That is within your control, but politics... not so much.
Speaking of politics...what a week. The three stooges showdown...hairball, payola, and upchuckie. I found Bernie's response the most sensible. Jimmy did a great job analyzing the dim response...funny
https://www.youtube.com/watch?v=APn6BUrU5Es (8 min)
Jimmy also points out that all the congress members who serve in border districts do not want to fund a wall. https://www.youtube.com/watch?v=bvPPSTHlvrE (19 min)
Then Jimmy takes a ride in border vehicles which are better than the border patrols cars. Another funny clip. https://www.youtube.com/watch?v=pB8f7sH6wjA (5.5 min)
'Trump Is the National Crisis': Primetime Address Denounced as 'Bigoted, Childish Con Job' on American People https://www.commondreams.org/news/2019/01/08/trump-national-crisis-prime...
Here's what the light brigade projected in Chattanooga this weekend...
The night before they put this on the building:
"poverty is a crisis.
Lack of healthcare is a crisis.
The life expectancy of trans women is a crisis.
Police killing POC with impunity is a crisis.
Our southern border is NOT a crisis."
Amy interviewed Representative Rashida Tliab about her comments this week. (video and text)
https://www.democracynow.org/2019/1/8/rep_rashida_tlaib_i_wont_apologize
https://www.democracynow.org/2019/1/8/rashida_tlaib_responds_to_critics_...
..and she heard more than she expected from journalist Bill Arkin (video or text)
https://www.democracynow.org/2019/1/9/longtime_reporter_leaves_nbc_sayin...
https://www.democracynow.org/2019/1/9/william_arkin_on_homeland_security...

It looks like Canada is having it's Standing Rock moment as oil mercenaries invade indigenous land in BC. https://therealnews.com/stories/outrage-in-canada-after-militarized-rcmp... (video or text)
In the US first nations peoples are joining the call for a green new deal. Tom Goldtooth of Indigenous Environmental Network says that a Green New Deal must reject corporate takeover and center indigenous and frontline communities. (video or text)
https://therealnews.com/stories/over-600-groups-call-for-a-green-new-deal
Is it cowboys and indians all over again?
Roy Rogers sings "DON'T FENCE ME IN" in "Hollywood Canteen" with TRIGGER (3.5 min)
Oddly enough a barrier, an enclosure is on my agenda. After 30 years, we're upgrading and improving our garden fence and adding some additional water storage. There's always something to do around the garden. So make those plans, and let's do something!