The Weekly Watch
Submitted by

Lookout

on Sun, 02/18/2018 - 7:06am
In Order to Form a More Perfect Oligarchy
If we are an Empire, who is the Emperor? There isn't one. It's a cabal. A cabal of billionaires and CEO's...integrated vertically and horizontally...united by profit...banks and money supply, the war machine, fossil fuels, big pharma and health insurance, food and seed production, congress and the courts...all while holding the big media megaphone...with tentacles reaching around the globe and into our local city, county, and state power structure. But the pressing issue of the day...and seemingly everyday...is what will T-rump tweet as the world burns?
I was surprised to see any public television show about the nature of American Empire...but here is one from Colorado PBS complete with pledge drives with the director (which I fast forwarded through). This production is a good piece to help people awake. I bet it would make a great group watch and discussion. Three parts each followed by a fund drive
1. The banking empire with a history of the Fed.
2. Expanding the Empire using food and water, and finally
3. an Empire built for Wars and Fossil Fuels.
I sure wish my state aired shows like this. It's 2 hours – about 1.5 without the drives.
https://www.youtube.com/watch?v=n0UVafdAoII
Race plays a big role in Empire...the Corporate Oligarchy. Professor Nikhil Pal Singh has spent years studying trends in U.S. policies throughout history, domestically and internationally. His latest book is "Race and America's Long War." He takes on the golden calves of "American exceptionalism" and challenges us to examine the forest and the trees of American Empire.
(1.3 hour podcast with text)
https://theintercept.com/2018/02/17/bonus-intercepted-podcast-the-launde...
Chris Hedges describes how oligarchs use power and ruling structures solely for personal advancement. https://www.truthdig.com/articles/deadly-rule-oligarchs/
Creating terrorists is one of the talents of an Empire...and torture is a strategy. (7 min with article)
https://theintercept.com/2018/02/12/torture-terrorists-guantanamo-abu-gh...

Capitalism or "Game of Cronies"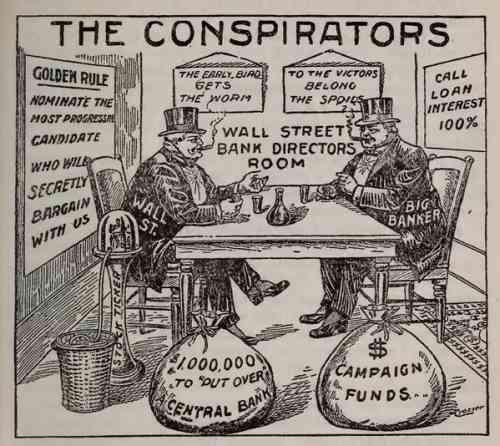 The Economy
Democratic institutions are not under stress--they're under aggressive attack, as unconstrained financial greed overrides democratic decisions, says economist John Weeks (25 min with text)
http://therealnews.com/t2/story:21125:The-Free-Market-Threat-to-Democrac...
Nice interview about better approaches with Richard Wolff on the podcast Counterspin
(audio and text) https://fair.org/home/theres-an-alternative-to-the-top-down-capitalist-c...
Michael Hudson on T-rump's giant privatization plan (video and text)
http://therealnews.com/t2/story:21121:Trump-Privatizes-America
The Trump plan promotes the mythology of private sector efficiency and creates private sector monopolies. The danger is that this allows monopolies to charge substantially more than what public goods such as water, roads and railways actually cost according to Rob Johnson, President of the Institute for New Economic Thinking. (11 min)
http://therealnews.com/t2/story:21128:Trump%27s-Infrastructure-Fantasy-a...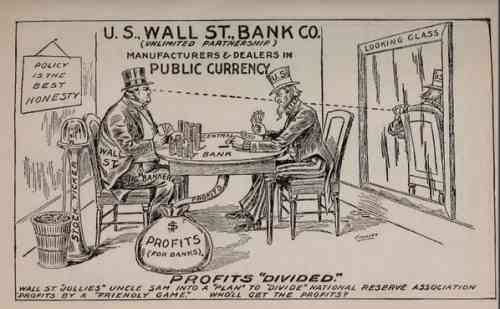 Look out! Here comes CHINA....
Wanhua Chemical, a $10 billion chemical company controlled by the Chinese government, joined the American Chemistry Council, a lobby organization for chemical manufacturers that is unusually aggressive in intervening in U.S. Politics.
https://theintercept.com/2018/02/15/chinese-state-owned-chemical-firm-jo...
Let's crank up that war machine...shift into hyper war!
As President Trump requests a military parade, Congress has approved a new budget that increases military spending to record levels. Lawrence Wilkerson, former chief of staff to Colin Powell, says that from Trump's cabinet on down, there is "too much military." (10 min or text)
http://therealnews.com/t2/story:21104:Wilkerson%3A-From-Trump-Parade-to-...
Yeah...war for profit...the amerikan way.
Peace activist Jan Weinberg discusses the TPP as an aspect of the US's pivot to Asia aiming to generate more profit for the warmongers with Lee Camp (27 min)
https://www.youtube.com/watch?v=TmYGlIaLTLA
CIA influence is everywhere. Anywhere anything is happening which could potentially interfere with the interests of America's unelected power establishment, whether inside the US or outside, the depraved, lying, torturing, propagandizing, drug trafficking, coup-staging, warmongering CIA has its fingers in it. Caitlin tells it...
https://caitlinjohnstone.com/2018/02/18/ex-cia-director-thinks-us-hypocr...
What about the anti-war movement?
Global Anti-War Day of Action on April 14-15. World Beyond War is collaborating with the Coalition Against U.S. Foreign Military Bases and the United National Antiwar Coalition (UNAC) to organize and promote coordinated days of action against U.S. wars and militarism, and for the redirection of the military budget towards human and environmental needs. Details to come.
Area actions are listed here http://www.springaction2018.org/home.html
View a special screening of The World is My Country free online for a few more days. The film tells the unique story of Garry Davis, former Broadway actor and WWII bomber pilot-turned-international peace activist. He sparked a global citizenship movement, which envisions a peaceful world beyond the divisions of nation states. Watch the Film: Between February 14-21, enter the special viewing code at https://www.theworldismycountry.com/wbw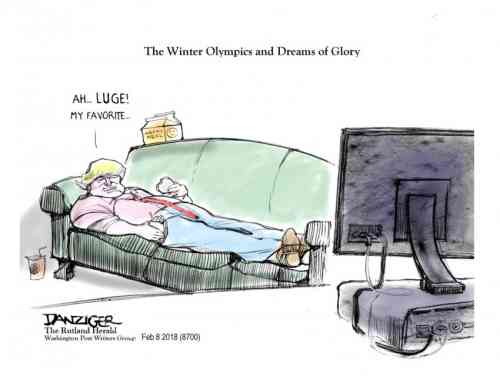 Korea is trying...if only we would let them make peace.
If one scratches the surface of the widespread media outrage about the Olympics, it's clear the real objection is that North and South Korea are having bilateral peace talks without the permission of—much less the participation of—the United States.
https://fair.org/home/us-media-turn-to-superhero-pence-to-combat-korean-...
The thaw between North and South Korea at the Olympic Games culminated in an invitation to Moon Jae-in to visit Pyongyang. But the Trump administration's militarism in the region could stand in the way, says professor Christine Hong
http://therealnews.com/t2/story:21122:Koreas-Talk-Peace%2C-But-Does-Trum...
Syria
Geez at the mess in Syria. Should we be proud of the way we brought democracy to the region?
No Wonder RT has to register as a foreign agent. Here they provide a platform for a Syrian, Turk, and Iranian to discuss the Situation in Syria....Better not let Amerikans hear this...(27 min)
https://www.youtube.com/watch?v=QlpjNVL-UDw
More on Syria from Anne Barnard, The New York Times bureau chief in Beirut, Lebanon, her recent articles headlined "Israel Strikes Iran in Syria and Loses a Jet" and "It's Hard to Believe, But Syria's War Is Getting Even Worse." In Kuwait, we're joined by the Syrian-Canadian researcher Yazan al-Saadi. (video and text)
https://www.democracynow.org/2018/2/13/its_hard_to_believe_but_syrias
Here's the plan for white helmets – spread chaos and disorder and blame Assad (2 min)
https://www.youtube.com/watch?v=WazIRMy2eHQ
Here's a condensed case against the White Helmets (7 min)
https://www.youtube.com/watch?v=yI2s9Ow2snE
Caitlin's take on the Syrian situation (article with 23 min podcast)
https://caitlinjohnstone.com/2018/02/14/empire-loyalists-skepticism-of-m...
Palestine
Reporting from the Gaza Strip, Max Blumenthal says Netanyahu's domestic corruption case has not even registered to a besieged Palestinian population under Israeli blockade (14 min with text)
http://therealnews.com/t2/story:21145:Max-Blumenthal-in-Gaza%3A-Netanyah...
Five minutes away from Israeli settlements, Palestinians are routinely denied access to the same life-saving medical treatment and clean water Israelis are guaranteed. Two million people in the Gaza Strip have no access to clean water and 98 percent of the water that is available, is not fit for human consumption (3.5 min)
https://www.youtube.com/watch?v=6hTopRrgF_Q
The horrors continue in the US longest running war...in ne'er mentioned Afghanistan
https://www.truthdig.com/articles/things-see-dont-say-afghanistan-war/
and not a word about Yemen...
It's Russia, Russia, Russia....Russia all the time.
Glenn Greenwald explains Harvard Law Professor Laurence Tribe's Russia Mania
https://theintercept.com/2018/02/12/harvards-laurence-tribe-has-become-a...
James Risen's take on T-rump and his nefarious Russia connections
https://theintercept.com/2018/02/16/trump-russia-election-hacking-invest...
Risen asks the question...Is T-rump a Traitor?
https://theintercept.com/2018/02/16/trump-russia-election-hacking-invest...
In this 40 min podcast (with text) Risen suggests the NSA et. al. are dismissing evidence of T-rump/Russia collusion (Caity addresses this and more in the last article in this section) https://theintercept.com/2018/02/12/bonus-intercepted-podcast-jim-risen-...
So it is spy vs. spy?
Dirty cops and the FBI - what a web we weave...
http://therealnews.com/t2/story:21132:Democracy-in-Crisis%3A-The-FBI-and...
https://en.wikipedia.org/wiki/COINTELPRO
What a co-inky dink...The FBI says it has no records on Identity Evropa, one of the most notorious neo-Nazi hate groups in the U.S. At the same time, the FBI is actively "investigating" antifascists and surveilling Black activists, Ben Norton reports.
http://therealnews.com/t2/story:21133:FBI-Ignores-Violent-Neo-Nazi-Hate-...
Attack the messenger! Poor Julian. He pays the price for revealing the Oligarchs.
A WikiLeaks Twitter account, understood to be run by Assange, made what Hazelpress believed to be clearly anti-Semitic remarks about an Associated Press reporter. Hazelpress reached out to Intercept journalist Micah Lee, turning over 11,000 messages from the group, spanning two and a half years, on a variety of newsworthy comments from WikiLeaks, including on why the group wanted the Republican Party to win the 2016 election, how it organizes against critics online, and what, precisely, it said about a journalist it believed to be Jewish.
https://theintercept.com/2018/02/14/julian-assange-wikileaks-election-cl...
Rep. Dana Rohrabacher, R-Calif., claimed Assange had shown him and his traveling companion, Charles Johnson, definitive proof that Russia was not the source of the Democratic Party communications that WikiLeaks published during the 2016 campaign. Assange was willing to share that information with American officials, Rohrabacher said, but he was never able to present the offer to the president.
https://theintercept.com/2018/02/14/dana-rohrabacher-trump-russia-wikile...
Caitlin thinks these previous intercept articles are a sell out...
https://caitlinjohnstone.com/2018/02/15/the-intercept-is-transitioning-f...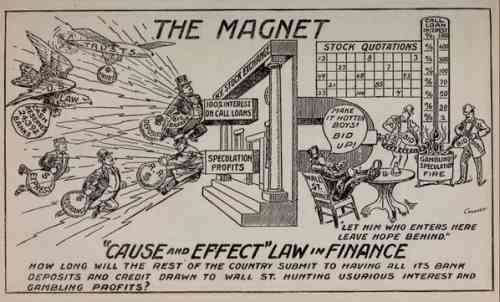 Typical democrap...
Senator Claire McCaskill (D-MO) is supporting a GOP bill that would deregulate banks with assets between $50 billion and $250 billion,. She says it is for the sake of small "community" banks (1 min)
https://www.youtube.com/watch?v=BBCVlVcimfU
Jimmy Dore had Lissa Lucas on his how to tell the story about being hauled out of the West (by God) Virginia committee hearing for reading out the oil money committee members had received
https://www.youtube.com/watch?v=DEBJo_o4XC8
How about some good political news from Mexico?
Leftist presidential candidate Andres Manuel Lopez Obrador enjoys a double-digit lead in Mexico's presidential race despite an active smear campaign against him. A tactical alliance between divided leftist groups might still be possible, says John Ackerman (21 min with text)
http://therealnews.com/t2/story:21107:Leftist-Hopeful%27s-Lead-Signals-U...
It's always about T-rump, so...a parting shot from our president...
Dive in to your T-rump box (1 min cartoon)
https://www.truthdig.com/cartoons/trumpbox-video/
The Environment
Clayton Thomas-Muller, an indigenous and environmental activist challenged Canadian Prime Minister Justin Trudeau's pro-pipeline rhetoric during the PM's cross-country town hall tour (11 min or text)
http://therealnews.com/t2/story:21095:Confronting-Trudeau-on-Climate-Lie...
Justin Trudeau and Canada's political elite are fighting for the Tar Sands and oil industry's interests, even if it means that Canada misses its climate targets. Kevin Taft, ex-Liberal Party politician and author of 'Oil's Deep State.' (8 min with text)
http://therealnews.com/t2/story:21115:Is-the-Oil-Industry-Canada%27s-%27...
Sadly the US is even worse than Canada...
Sierra Club Executive Director Michael Brune says that both the budget and infrastructure plan will create more pollution and exacerbate climate change, serving fossil fuel donors' interests at the expense of the environment (12 min with text)
http://therealnews.com/t2/story:21131:Trump%27s-Budget-and-Infrastructur...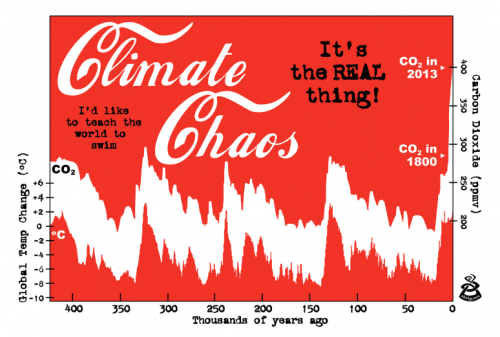 Doesn't look good for the planet over all. Global surface temperatures during the three years from 2014 to 2016 – each hotter than the last – boosted the total level of global warming since 1900 by 25%, according to new research
https://www.truthdig.com/articles/global-warming-getting-worse-fast/
Education ...it is clear they want to destroy public schools and privatize them
President Trump's proposed federal budget, unveiled Monday, calls for major cuts to existing education programs and a huge increase for school-choice initiatives.
https://www.theatlantic.com/education/archive/2018/02/does-trumps-educat...
Much of the acceptance of Charters is about racism... (article with a 2 min clip)
http://www.wcnc.com/article/news/new-research-shows-charter-schools-fost...
In Alabama we don't have charters (but they're working hard to create them). No, instead we just have cities (that is mostly white cities) create their own school system. Gardendale just north of Birmingham may have come to the party too late...but there's still a chance they can buy their way in.
https://www.nytimes.com/2017/09/06/magazine/the-resegregation-of-jeffers...
For now the court has ruled against them...A predominantly white Alabama city cannot secede from a county school system that remains under a 1971 desegregation order, a federal appellate court ruled, citing racially driven Facebook posts as one factor in its decision. https://www.cnn.com/2018/02/14/us/gardendale-alabama-school-desegregatio...
Plus, it is always about money...and boy are those virtual schools profitable!
https://www.npr.org/sections/ed/2018/02/13/576449036/inside-the-virtual-...
Pushing back against the national wave of school privatization, Baltimore principal Matt Hornbeck says equitable funding and high-quality teachers are the keys to educational excellence (13 min with text)
http://therealnews.com/t2/story:21147:Charter-School-Principal%3A-No-Evi...
In her first year as secretary, DeVos has established a consistent pattern of first delaying then eventually curtailing her department's duties to uphold the civil rights of students
http://educationopportunitynetwork.org/devos-denies-students-civil-right...
And let's face it...under funding schools is the real problem
http://blogs.edweek.org/edweek/District_Dossier/2018/02/a_decade_after_t...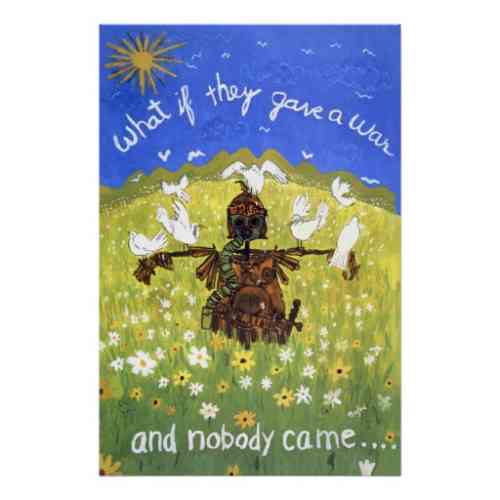 The nature of US Empire, the elite oligarchy, is revolting...and should be rejected. What if they gave a war and nobody came? Instead of a sit in, I suggest a opt out...divest our lives from the profit mongering corporate system. http://www.divestfromwarmachine.org/
https://gofossilfree.org/divestment/what-is-fossil-fuel-divestment/ Create new models of work and production https://www.shareable.net/blog/how-to-convert-a-business-into-a-worker-o... http://institute.coop/ I'll be supportive of whatever efforts are made to disrupt this train to extinction on which we all find ourselves. I spent my career in the classroom, and perhaps I rely on education too much as an answer (and I fear we can't wait on another generation to mature)...but I know education must be a key component of any successful sustainable survival strategy. Let's start with the letter A.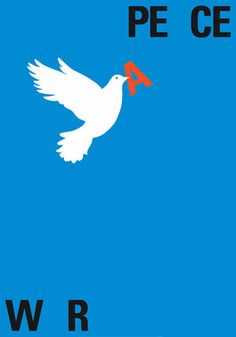 There are many efforts to create better communities and ecosystems. Here's one resource list of educational opportunities for better living.https://www.motherearthnews.com/homesteading-and-livestock/self-reliance... I was surprised at the breadth of geographic locations.
So here we are at the end of the weekly and still no mention of the school shooting? And what about the 13, yes 13, evil Russians indicted? Well, I would ask how can there be no mention in the corporate media about all the drone bombings and killings this week and every week around the world? I want to know how the US can promote the corporate coup in Honduras and Brazil while trying to undermine oil rich Venezuela under a media distortion and blackout? The essential question becomes, what is the question? Where do we look?
And I'll look forward to your perspective in the comments.