Thursday Open Thread 3-15-2018
Submitted by

studentofearth

on Thu, 03/15/2018 - 5:00am

An introduction to world religions in college explored the idea of learning how other cultures viewed the world around them as a method to clarify ones observations regarding their own culture. Internet Sacred Text Archive opens the door to thoughts and opinions from different times and cultures.
If using a non-native language to think about an solve a problem can improve rational decision making and reduce cultural bias, imagine the potential benefits of applied cultural literacy.
"A foreign language provides a distancing mechanism that moves people from the immediate intuitive system to a more deliberate mode of thinking," wrote Keysar, professor of psychology at UChicago, in the paper, "The Foreign Language Effect: Thinking in a Foreign Tongue Reduces Decision Biases." The paper, which appears in the current issue of Psychological Science, was co-authored by UChicago graduate students Sayuri Hayakawa and Sun Gyu An.
Learned as many moral lessons from Aseop's fables and colored fairy books as Sunday school lessons.
Gardening Techniques
Heating soils using soil solarization techniques can reduce weeds and problems of reusing potting soils without resorting to herbicides and pesticides.
Farm Report
The yearly spring cycle begins again, a few variances with the familiar patterns. the important part of resilience is learning our local pattern and what adjustments that may need to be taken with climate change.
Trees are starting to wake up.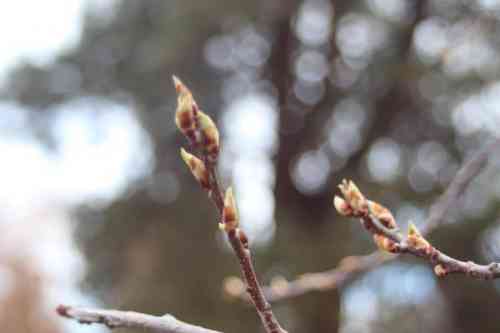 Tulips are starting to peak out of the ground.

The hens & chicks stay green all winter.

Fortunately no predators since fall. Anxiety level of the flock has come down and with spring on the horizon hens are laying more eggs.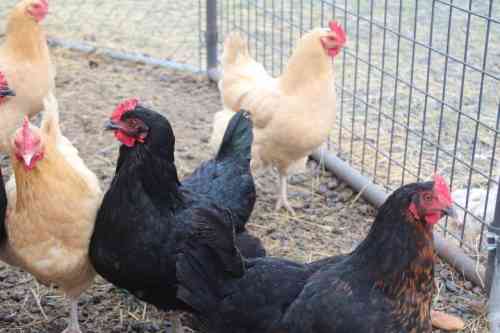 Once again watching cows for signs of calving. Stock have had a taste of green grass and are not as satisfied with the last year's dried. Rained today, the cool weather grasses will get serious about growing within the next 7 days.
The 2 yr old steer has grown taller than my fences. He is staying in the corral until there is plenty of graze and no temptation to jump or walk over a fence. When they are this big staying inside a wire fence is an honor system.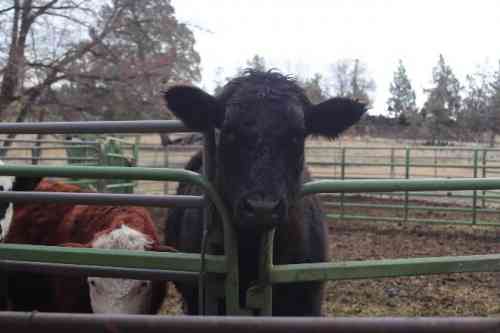 Did not plan on taking Snowflakes picture, but her face kept getting in front of the camera.