Hot Air Climate News Roundup
Submitted by magiamma on Thu, 12/12/2019 - 5:02am
Something to keep in mind…

On Human Rights Day,
...
We call for climate action.
...
The climate crisis is the biggest threat to human rights.
...
Human rights need to be at the center of the climate crisis.
...
Greta Thunberg
..
.

---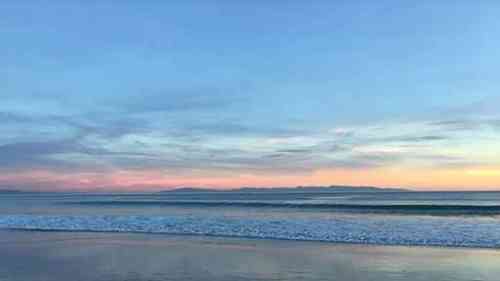 ~
OH WELL…
~
Cop25 Bulletin: 'We have achieved nothing'
Climate Change news 12-7-19
As negotiations on "common time frames" drew to a close Friday, countries failed to reach even remote agreement on how long future climate pledges should last. A draft conclusion showed eight separate options as still on the table, ranging from five years to ten years and various mixes of both. 

The issue is one of the last remaining pieces of the Paris "rulebook" to be agreed. (We explain why it matters here). The issue is now unlikely to be resolved at this year's talks.
'Spaghetti plate'
CCN 12-9-19
It's the start of the second and final week of Cop25 and we thought it was a good moment to take stock of progress. 

A new text on global carbon markets, or Article 6, initially expected on Friday morning, finally landed on Saturday evening. The options were whittled down but all major sticking points remain. Ministers, who take over the talks after Monday, will have to leverage political power to hope for a breakthrough. …

Meanwhile, discussions about who deserves "special circumstances" and additional support to respond to climate change rumble on. Last week an informal consultation was set-up to consider the special needs of African but not Latin American countries, causing some unhappiness. …

There is a developing country push for Cop25 to ban the use of 'carry-over credits' from the Kyoto Protocol to meet Paris Agreement targets. The idea here is that overshoot achieved under the precursor deal should still count. But most countries have said this is not within the 'spirit of Paris'. There is only one country explicitly planning to do this: Australia. …

The closing plenary of the talks' different work streams is planned for Monday afternoon. … The three-hour afternoon event has a packed schedule of high-level speakers.
Thunberg: World leaders can no longer hide from climate crisis

.
COP25 Convenes in Madrid to Finalize Rules on the Paris Agreement
Fortune 12-5-19
The Paris signatories are tasked with hashing out two remaining issues of the Paris Agreement—specifically whether it's feasible to have a common timeframe for all countries to implement their climate change battle plans and how to implement Article 6, which calls for an international cap and trade carbon market.

Not everyone is in favor of Article 6. Critics say could derail the entire Paris Agreement if nations game the system by under-promising and over-delivering on emission targets, earning rewards for surpassing their goals.

Resolving Article 6, which was the last component of the Paris Agreement to be agreed to in principle in 2015, will be a tricky operation. The COP25 concludes on December 13 next week. Stay tuned.
A Fight Over a 'False Solution' Is at the Center of Madrid Climate Talks
Gizmodo 12-10-19
And their idea—which is enshrined in the Paris Agreement—to let markets work their magic has a huge catch. The carbon markets already in existence have so far failed to deliver meaningful cuts to greenhouse gas emissions. What's more, they've also screwed people. Now the next five days have set up a tense struggle between major emitters and the people forced to contend with pollution and displacement.

The largest problem with the markets discussion in international climate talks centers around human rights protections. Or more accurately, lack thereof.

The portion of the Paris Accord that outlines the role of carbon markets is Article 6. It's widely regarded as the most controversial part of the whole agreement—nations didn't even agree to include it until the final morning of 2015's negotiations. And at last years climate talks, it was the only major segment that negotiators didn't finalize. That's why it's at the top of this year's agenda.
The breach of the Paris Agreement by Dr Andrew Glikson, Earth and climate scientist, Australian National University
Arctic News 11-24-19
Significant climate science evidence appears to have been left out of the equation. The accord hinges on the need to reduce emissions, which is essential, but it does not indicate how further temperature rise can be avoided under the conditions of a high-CO₂ atmosphere, which triggers carbon release, unless massive efforts at sequestration (drawdown) of greenhouse gases are undertaken.

Inherent in global warming are amplifying positive feedbacks, including albedo (reflection) decline due to the melting of ice and the opening of dark water surfaces, increased water vapor contents of the atmosphere in tropical regions which enhances the greenhouse effect, reduced sequestration of CO₂ by the warming oceans, desiccation of vegetation, fires, release of methane from permafrost and other processes.

This means that even abrupt reductions in emissions may not be sufficient to stem global warming, unless accompanied by sequestration of greenhouse gases from the atmosphere to a lower level, recommended as below 350 ppm CO₂ by James Hansen, the leading climate scientist.

The world is on track to produce 50% more fossil fuels than can be burned before reaching the limit prescribed by the Paris Agreement, with currently planned coal, oil and gas outputs making the Paris Agreement goal impossible.

Projected fossil fuel production in 2030 being more than is consistent with 2°C, and 120% more than that for 1.5°C.
.
---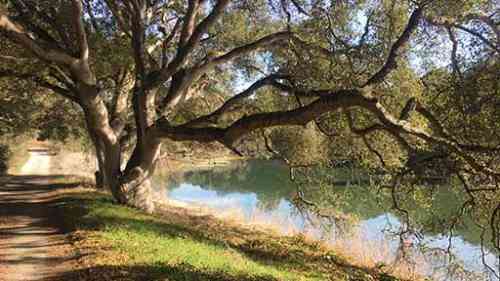 HOT AIR NEWS ROUNDUP
.
This Week's Highlights
.
Time 2019 Person of the Year: Greta Thunberg
Time
12-11-19
"We can't just continue living as if there was no tomorrow, because there is a tomorrow," she says, tugging on the sleeve of her blue sweatshirt. "That is all we are saying."
The EU Just Rolled Out A New Green Deal
Gizmodo 12-11-19
The European Commission rolled out the Green Deal—not to be confused with the Green New Deal—which is billed a "new growth strategy for our economy, people, and planet," on Wednesday. It includes 50 policy measures, including a plan to get the EU to net-zero emissions by 2050, a $110-billion fund to facilitate a just transition away from coal, a carbon border tax for companies importing products with big carbon footprints, and a policy to not take on trade agreements with nations not in the Paris Climate Agreement (that would be the U.S.). The commission said the net-zero target would notably be legally binding. The Green Deal takes on the climate crisis in other ways, too. Under the plan, EU regulators would have to create production standards that phase out of creating unnecessary waste, set aside 40 percent of the agricultural budget and 30 percent of fisheries subsidies to reducing greenhouse gas emissions, strengthen air quality standards, and use more trains and boats for shipping to reduce air travel emissions.
Energy treaty 'risks undermining EU's green new deal'
The Guardian 12-9-19
The international energy treaty that threatens Labour's energy nationalisation plans may also risk undermining the EU's green new deal, according to Friends of the Earth. The environmental organisation is calling for parts of the energy charter treaty (ECT) to be scrapped to prevent fossil fuel companies from using the multilateral agreement to take governments to court over green policies. The group has warned that unless the ECT undergoes a fundamental overhaul in talks this week, it risks undermining the European green new deal.
Cranky Uncle game takes on climate crisis denial and fake news
The Guardian 12-7-19
The Cranky Uncle app explains common science denial techniques, such as the use of fake experts, logical fallacies, impossible expectations and cherry-picking data, equipping users with the skills needed to spot inaccuracies in the real world and online. The app is based on inoculation theory, the idea that people can be protected against influence by exposure to weakened forms of a threat – in this case, climate crisis denial. … "This game has the potential to inoculate a generation against misinformation."
California officials need to move faster on sea level rise, legislative study finds
LA Times 12-10-19
Analysts urged lawmakers to adopt legislation, for example, that requires a real estate disclosure, or "vulnerable coastal property statement," for properties that are in areas at risk of flooding from sea level rise. … Uncertainty about just how much — and how fast — the sea will rise is not a reason to withhold critical information from the public, the report said. "The state has already determined that, despite the inherent uncertainty, alerting purchasers when a property faces a potential risk of future damage from earthquakes, fires, or floods is important public policy.
How suddenly-precious cobalt that powers Teslas and iPhones also fuels child labor in Africa & armed heists in Europe
RT 12-9-19
Cobalt has become of particular interest to organised crime since its price rocketed by 250 percent between 2016 and 2018 (from about US$26,000 a tonne to more than US$90,000) thanks to demand from electric car manufacturers such as Tesla, Volvo, Ford and Volkswagen, and smartphone makers like Apple. Its unique qualities prevent lithium-ion batteries in mobiles and electric cars from overheating and going up in flames. More than 50 percent of all cobalt demand is now for battery use, and the EU and the US both class it as a critical raw material. As electric vehicle production gears up - manufacturers worldwide are investing US$300 billion over the next few years so as to build 35 million electric cars and trucks annually by 2030 - experts believe that the price of cobalt will rise again and make it even more attractive to criminals. According to the prediction of one American cobalt investor: "A wave of demand for copper, nickel, lithium and cobalt is coming that almost no one - miner, investor or banker alike - has anticipated or planned for."
Exxon found not guilty in $1.6 billion climate-change securities fraud trial
NBC 12-9-19
A judge has handed Exxon Mobil a victory in only the second climate change lawsuit to reach trial in the United States. The decision was a blow for the New York Attorney General's Office, which brought the case. Justice Barry Ostrager of the New York State Supreme Court said that the attorney general failed to prove that the oil giant broke the law. "Nothing in this opinion is intended to absolve ExxonMobil from responsibility for contributing to climate change through the emission of greenhouse gasses in the production of its fossil fuel products," Ostranger wrote. But, he added, "this is a securities fraud case, not a climate change case."
.
---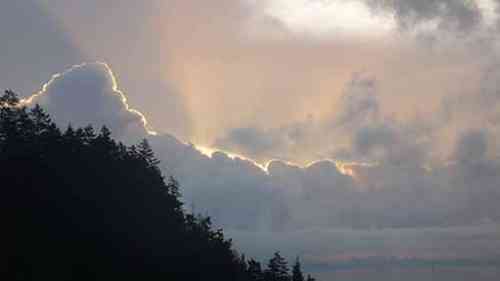 ADAPTION AND RESILIENCE
.
Soil: The Secret Weapon in the Fight Against Climate Change
EcoWatch
12-7-19
Agricultural soils have the potential to sequester, relatively inexpensively, 250 million metric tons of carbon dioxide-equivalent greenhouse gasses annually — equivalent to the annual emissions of 64 coal fired power plants, according to National Academy of Sciences. But we can't get there without engaging farmers, turning a source of emissions into a carbon sink. Here are just a few of the ways the Natural Resources Defense Council works to encourage climate-friendly farming: (1) Creating New Incentives for Cover Crops, (2) Supporting Carbon as a New "Agricultural Product", (3) Scaling up Regenerative Agriculture …
Reduced soil tilling helps both soils and yields
PHYS ORG 12-8-19
Agriculture degrades over 24 million acres of fertile soil every year, raising concerns about meeting the rising global demand for food. But a simple farming practice born from the 1930's Dust Bowl could provide a solution, according to new Stanford research. The study, published Dec. 6 in Environmental Research Letters, shows that Midwest farmers who reduced how much they overturned the soil—known as tilling—increased corn and soybean yields while also nurturing healthier soils and lowering production costs.
As a way to fight climate change, not all soils are created equal: Recognizing diversity of soil organic matter can help science and agriculture move forward with carbon sequestration
Science Daily 12-4-19
Soil organic matter -- made of decomposing plant, animal and microbial tissue -- is what distinguishes healthy, vibrant soil from just plain dirt. Making up about 3% of productive agricultural soils, soil organic matter is an effective "carbon sink" that can store, in the ground, the carbon dioxide plants pull from the atmosphere. Along with reducing fossil fuel emissions, employing soils as vast carbon sinks is considered a key strategy in combating climate change.
Europe Looks To Become An Electric Vehicle Battery Hub
Oil Price 12-5-19
With €1 billion of funding from Volkswagen, Goldman Sachs and Ikea, a company called Northvolt will launch its first factory at Vasteras in Sweden as a dress rehearsal for a much larger Gigafactory in Skelleftea, in northern Sweden, where production should start in 2021. Supported by cheap loans from the European investment bank and state aid from the EU, the Skelleftea plant is projected to cost up to €4 billion, but will be bigger than Tesla's Nevada Gigafactory producing some 40 gigawatt hours of capacity by 2024, or some 2 billion individual battery cells, the FT reports. That should be enough for some 500,000 to 600,000 electric vehicles a year with the first phase of capacity already sold out to European carmakers.
Natural ecosystems protect against climate change
EurekAlert 12-9-19
The identification of natural carbon sinks and understanding how they work is critical if humans are to mitigate global climate change. Tropical coastal wetlands are considered important but, so far, there is little data to show the benefits. This study, led by the University of Göttingen with the Leibniz Centre for Tropical Marine Research in Bremen, and the University of Bremen showed that mangrove ecosystems need to be conserved and restored as part of the battle against rising carbon levels in the atmosphere.
Educating Girls May Be Nigeria's Best Defense Against Climate Change
Sierra Club 10-29-19
The center's success has broader implications too, as climate change starts to bear down on one of the world's most populous nations. A large body of research confirms that when girls are educated, their families and communities are more resilient in the face of weather-related disasters and better able to adapt to the effects of climate change. Educated women have more economic resources, their agricultural plots reap higher yields, and their families are better nourished.
Brick cladding conceals a family home's sophisticated, zero-energy systems
Inabitat 12-10-19
When Mexican architecture practice Hector Delmar Arquitectura was tapped to renovate a dark and dated 1950s house in the city of Naucalpan, it did more than just update the dwelling to modern standards. The architects dramatically opened the existing structure up to light and the outdoors, expanded the footprint to a site area of 8,288 square feet and applied bioclimatic and sustainable strategies such as radiant floors and solar photovoltaic panels. The breezy home — called the C260 House — erases boundaries between the light-filled interiors and the lushly-planted landscape.
.
---
LEGISLATION, ELECTIONS & POLICY
.
Denmark adopts climate law to cut emissions 70% by 2030
Climate Change News
12-6-19
Denmark's parliament adopted a new climate law on Friday, committing to reach 70% below its 1990 emissions in the next eleven years. The law targets carbon neutrality by 2050 and includes a robust monitoring system. New legally-binding targets will be set every five years, with a ten-year perspective. The first of these will be set in 2020. In what the government claims is a first for a national legislature, the new law also has a commitment to climate engagement internationally. This includes an ongoing obligation to deliver on international agreements, including climate finance to developing countries.
Florida's climate crisis: We're joining The Invading Sea to enhance coverage
Florida Today 12-5-19
The Invading Sea was launched by the editorial boards of the South Florida Sun Sentinel, Miami Herald and Palm Beach Post, along with WLRN Public Media. Originally, the focus was on South Florida because that's where the threat was most imminent. … Now, candidates seeking endorsements from the Sun Sentinel's editorial board know they will be asked about climate policies, O'Hara said. The Invading Sea intends to keep a close eye on candidates' platforms in 2020, and to illuminate them to voters.
Accelerating America's Pledge: How U.S. States, Cities and Businesses Can Deliver Ambitious Climate Action
WRI 12-9-19
There's been a dramatic groundswell of "bottom-up" climate leadership from U.S. states, cities and businesses in the face of a federal retreat on climate action. From state legislation mandating cleaner electricity sources to city policies encouraging all-electric buildings, these local efforts can significantly reduce U.S. emissions, especially if they continue to grow. A new report, Accelerating America's Pledge, provides a road map for rapid and comprehensive U.S. emissions reductions based on these subnational efforts.
Carbon Majors Can Be Held Liable for Human Rights Violations, Philippines Commission Rules
DeSmog 12-9-19
The world's biggest polluters could be held legally liable for their contributions to climate change, a major national inquiry into the links between climate and human rights has concluded. The Philippines' Commission on Human Rights announced its conclusion on Monday following a nearly three-year investigation into whether 47 of the world's biggest fossil fuel firms — known as the Carbon Majors — could be held accountable for violating the rights of  its citizens for the damage caused by global warming. The commission was responding to a 2016 petition from Greenpeace South-East Asia and other local groups. Commissioner Roberto Eugenio T. Cadiz said the commission found these companies, which include ExxonMobil, Chevron, Shell, BP and Repsol, played a clear role in anthropogenic climate change and could be held legally liable for its impacts. He made the announcement during the United Nations climate talks in Madrid (COP25).
.
---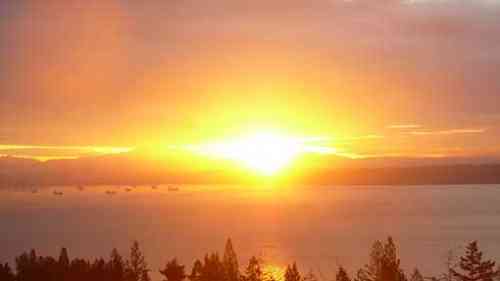 THE FIRES
.
Australia fires: five blazes merge north of Sydney as conditions forecast to worsen
The Guardian 12-6-19
Five fires burning to the north of Sydney joined up into one huge conflagration on Friday, with out-of-control blazes threatening homes and lives. On a day that brought choking smog to Sydney, the premier of New South Wales said the entire coastline of the state was on fire. … Sydney has been choked by thick smoke for almost a week. Hospital emergency departments have seen a 25% increase in people presenting with asthma and breathing problems, and ambulance crews are responding to between 70 and 100 call-outs a day for respiratory conditions, including to school children as young as six. Some schools across the state have been closed because of the fire risk, while others have kept children inside because of the worsening air quality.
Changing wildfires in the California's Sierra Nevada may threaten northern goshawks
EurekAlert 12-5-19
"To effectively manage and conserve wildlife, we need to understand how animals use the landscape across their life cycle," … Unfortunately, late-seral forest is already in short supply in the western US and the attributes that make it attractive to Northern Goshawks also put it at a high risk of large and severe wildfires. Further analysis of the study area showed that 80 percent foraging habitat and 87 percent of roost sites were designated a "High Wildfire Potential Hazard" by the US Forest Service.
Leading scientists condemn political inaction on climate change as Australia 'literally burns'
The Guardian 12-7-19
Climate experts who spoke to Guardian Australia said they were "bewildered" the emergency had grabbed little attention during the final parliamentary sitting week for the year, which was instead taken up by the repeal of medevac laws, a restructure of the public service, and energy minister Angus Taylor's run-in with the American author Naomi Wolf. Escalating conditions on Thursday and Friday led to dozens of out-of-control bushfires, including in the NSW's Hawkesbury region, where a fire at Gospers Mountain merged with two other blazes burning in the lower Hunter on Friday.
.
---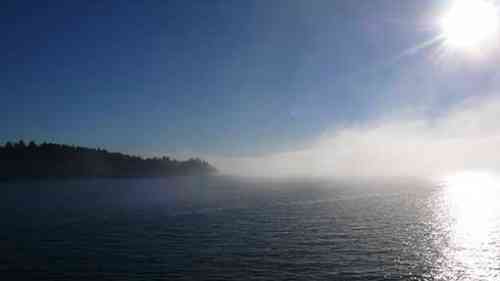 THE ARCTIC
.
Greenland ice losses rising faster than expected: seven times faster than it was 20 years ago
PHYS ORG
12-9-19
A team of 96 polar scientists from 50 international organisations have produced the most complete picture of Greenland ice loss to date. … Ice losses peaked at 335 billion tonnes per year in 2011—ten times the rate of the 1990s—during a period of intense surface melting. Although the rate of ice loss dropped to an average 238 billion tonnes per year since then, this remains seven times higher and does not include all of 2019, which could set a new high due to widespread summer melting.
Warming at the poles will soon be felt globally in rising seas, extreme weather: Ice loss, permafrost thaw, fires: Trouble in the Arctic and Antarctic could cause shocks to the world's weather and sea levels sooner than thought, says a new study.
National Geographic 12-6-19
Eric Post has observed seasons at the same location on the West Greenland tundra for 26 years. Over that time, he's seen profound changes. When he first started working there, hundreds of caribou covered the hills. Now, he says, the herd is down to around 90. "You find yourself thinking they'll be back next spring; numbers will go up again," Post says, "but year after year goes by and the big groups just aren't there the way they used to be." As Earth trudges steadily toward a dangerously warm future, a new report on the outlook for the polar regions says the Arctic is already there—with consequences on the horizon for everyone. "There is a real possibility that we will be entering a phase of accelerated Arctic warming in the next two to four decades if mitigation action isn't taken soon," says Post, a climate change ecologist at the University of California, Davis.
Iceland Fights Climate Change the Same Way It Beat the Banking Crisis
Truthdig 12-6-19
Following this, a "pots and pans" revolution kick-started a process that led to a new citizen-drafted constitution, which succeeded in engaging half the electorate. The constitutional exercise proposed a new approach to the ownership of natural resources for the public good, which has had a lasting effect on the country's choices: all its electricity and heat today comes from renewable sources, and transparency has become a central part of Icelandic public life. The RTA thinks there were several key factors that enabled such rapid and fundamental change: the extent to which the economic system was irreparably damaged; the decision by the government to respond to the people's demands and not to those of the banks; and the decision to punish those at fault and start anew. It concludes: "It is possible that the Icelandic way of governing also played a part, because they have a longstanding history of deeply embedded democracy and a culture that discourages hierarchy. Was their natural reflex to protect the many, rather than the few?"
.
FOSSIL FUELS
.
What Albanese could have said: we lied – Australian coalmines have no future
The Guardian 12-11-19
Today we witness an unprecedented situation as a people and as a nation. Our country is burning and there is no end in sight, nor will there be an end unless we have the courage to face the truth. Our country is burning because it is warming up and drying out, and these things are happening because of a climate crisis for which human beings all over the world are responsible. We cannot escape our responsibility to act on these truths. Last election we lied to Australia because we lied to ourselves. We thought we could run with the hares and hunt with the hounds. But in the end, the hares didn't believe us and the dogs came for us. It was not possible to say we were serious about addressing the climate crisis and yet promise $1.5bn to subsidise the development of the Beetaloo gas basin as we did during the election. It strained belief of both our supporters and opponents that we could be for Adani and not for Adani. In truth we were too much for ourselves. All we achieved was to entrench the fossil fuel industry as our most powerful vested interest.
China, Russia begin operation of 'historic' natural gas pipeline
UPI 12-8-19 h/t Lookout
China and Russia launched a natural gas pipeline that connects the countries, more than five years after the two countries agreed to a multibillion-dollar gas supply deal. In a ceremony in which Russia's Vladimir Putin and Chinese President Xi Jinping were connected by a televised linkup, the two countries claimed the pipeline would boost both economies, Radio Free Europe reported Monday. "Today is remarkable, a truly historic event not only for the global energy market, [but for] Russia and China," Putin said. Xi said the new pipeline would raise two-way trade to $200 billion by 2024, while Putin said Russia's trade with China has reached a record $100 billion, up from $87 billion last year, according to RFE.
World's largest plastics plant rings alarm bells on Texas coast
The Guardian 12-26-19 h/t Lookout
Lavished with more than $1bn in tax breaks by local authorities in Texas to locate the plant on farmland just north of Corpus Christi, Exxon and its Saudi partner have promised the ethane steam "cracker" facility will create thousands of new jobs. Trump called the deal a "true American success story" in a White House statement that included paragraphs copied directly from an Exxon corporate press release. The Exxon-Sabic project, which will annually produce 1.8m tonnes of ethylene, a key building block of plastics, is just one of 11 chemical, refining, lubricant and gas projects Exxon is building along the US Gulf coast. The region is being divvied up in a multi-billion dollar push by fossil fuel companies that will fuel an anticipated 40% rise in global plastic production over the next decade. The new plants are likely to have consequences for the climate and the air breathed in by people living on the US Gulf coast.
Battle lines are drawn over oil drilling in California
Energy News 12-6-19
After a five-year hiatus on auctions for oil-drilling rights on federal land, Washington finalized a plan to allow them on more than 700,000 acres in 11 Central California counties. A more significant proposal to include parcels on more than 1 million acres in the Bakersfield area is due in the next few months. Meanwhile, California's oil and gas regulator announced a range of measures including a moratorium on certain types of well injections, more oversight of hydraulic fracturing — fracking — and an independent audit of the state's process for granting drilling permits. After a flurry of activity at the beginning of the year, the state has not approved any fracking permits since June. The policy divergence underscores the difference between state and federal views on the future of fossil fuels in California:
Fossil Fuel Production Plans Could Push Earth off a Climate Cliff
Real News 12-6-19
The Madrid COP25 summit comes shortly after a new UN report concluded that the world's countries and corporations are on track to burn through enough fossil fuels by the year 2030 to raise global temperatures by 3.8 degrees Celsius, or seven degrees Fahrenheit, by the year 2100. Those numbers far exceed the outer limits of the two degrees Celsius pledge that countries agreed to under the Paris climate agreement in 2015. The UN report, titled Emissions Gap Report 2019, points to China as the top global emitter of carbon dioxide and the United States as the top emitter on a per capita basis. The report calls for, among other things, China to phase out its coal fired power plants and the U.S. and China to shift to 100% renewable energy. But in reality, both countries have signaled in recent weeks that they are doubling down on fossil fuel consumption. Globally, instead of reducing greenhouse gas emissions, these have grown by 1.5% every year during the last decade, according to the UN report. However, to avoid catastrophic climate change, emissions must decline by at least 7.6% every year between 2020 and 2030.

.
BP Challenged On Adverts That 'Mislead Consumers' Over Polluting Portfolio
DeSmog 12-4-19
Environmental lawyers have made a formal complaint against oil giant BP, claiming its latest advertising campaign is misleading consumers about its commitment to tackling climate change. The challenge, filed today by legal campaign group ClientEarth, is the first time a complaint has been made about a fossil fuel company's alleged greenwashing under international corporate rules. ClientEarth has also launched a petition calling for a ban on all fossil fuel advertising unless it comes with a tobacco-style health warning. The complaint focuses on BP's 'Keep Advancing' and 'Possibilities Everywhere' campaigns — its biggest marketing blitz since before the Deepwater Horizon disaster in 2010. Adverts are currently being shown across billboards, newspapers and television in the UK, US and Europe as well as online. ClientEarth climate lawyer Sophie Marjanac described the campaigns as a "smokescreen", echoing criticism earlier this year that labelled BP's approach as "deceptive and hypocritical".
.
WEATHER
.
Large atmospheric waves in the jet stream present risk to global food production
Science Daily 12-9-19
Scientists show how specific wave patterns in the jet stream strongly increase the chance of co-occurring heatwaves in major food producing regions of Northern America, Western Europe and Asia. Their research finds that these simultaneous heatwaves significantly reduce crop production across those regions, creating the risk of multiple harvest failures and other far-reaching societal consequences, including social unrest.
Atmospheric river storms are getting worse and causing billions in damage across California
LA Times 1-5-19
In the study published Wednesday in the journal Science Advances, scientists found that from 1978 to 2017, atmospheric rivers caused $42.6 billion in flood damage in 11 Western states — 84% of the estimated total water-related damage of $50.8 billion. That's roughly $1.1 billion in damage done by atmospheric rivers every year. "Research has shown that these storms are going to become more intense over the coming decades," said Tom Corringham, one of the authors of the study by the Scripps Institution of Oceanography at UC San Diego and the U.S. Army Corps of Engineers. Atmospheric rivers, such as the "Pineapple Express" storms that come from the direction of the Hawaiian Islands, have accounted for at least $19.2 billion in damage across California — more than any other state examined during the study period. Researchers found that Sonoma County was hit hardest by the weather phenomenon, racking up $5.2 billion in destruction.
Britain could be hit by Storm Brendan as 1,500-mile wide 100mph weather bomb looks set to strike in General Election week
Daily Mail 12-8-19
The 1,500-mile wide 100mph 'weather bomb' will see 40ft waves and will follow the 80mph Storm Atiyah. The Met Office has issued severe weather warnings until Tuesday, warning of potential damage to temporary structures amid the very strong winds, but they have not yet said if the second storm will definitely be named.
.
HEALTH
.
The Hidden Mental Health Costs of Climate Change
Vice 12-4-19
"People don't really understand—until you actually see it coming at you in a wall of flame," says a woman in the Rural Fire Service of New South Wales, in startling footage of fighting Australia's raging bushfires last month. Extreme weather events like these are becoming more frequent and more severe: in the U.S. just this year, five states have set wildfire records. But it's not just unlucky homeowners who are affected—fine particulate matter is an increasing concern for epidemiologists, who've found that public exposure can cause both acute and chronic disease.
Climate change is also a serious health crisis
Telegraph 12-9-19
Air pollution is the new tobacco, causing as many deaths as cigarettes do. And although it threatens us all, children, the elderly, pregnant women and adults with weakened immune systems are the most at risk. It is now common knowledge that smoking causes severe harm to you and those around you. That is why the tobacco industry's lobbying and advertising campaigns have been strictly regulated around the world. Globally, we have taken steps to safeguard existing health policies, and to force these companies to tell the truth: that their products kill. Yet our reaction is very different when we learn that air pollution and fossil-fuel-driven climate change are just as deadly.
.
---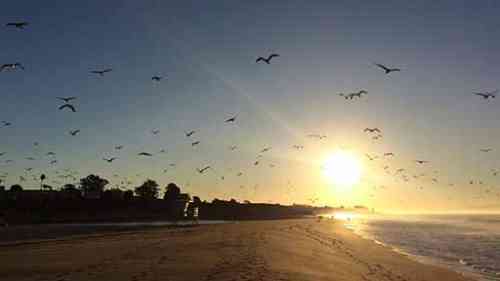 WILDLIFE & THE ENVIRONMENT
.
The Climate Crisis Is Making Birds Smaller
EcoWatch 12-5-19
Researchers from the University of Michigan and the Field Museum in Chicago studied 70,716 dead birds from 52 different species, including sparrows, thrushes and warblers, that were collected between 1978 and 2016, according to CNN. They found that 49 species got smaller by a statistically significant degree.
Hermit Crabs Are Making Homes in Plastic Litter and It's Killing Them
EcoWatch 12-6-19
Hermit crabs do not have their own shells so they use found, hollow objects for shelter and protection — objects like shells, according to CNN. They spend a large portion of their lives seeking out shells for protection that will fit their growing bodies. The hermit crabs that climb into plastic bottles find the surface too slippery to get traction. Therefore, they cannot climb out of them, according to The Washington Post. "The question was, is Cocos unique, or is this a more widespread problem that could be happening anywhere?" said Lavers to The Washington Post. "That's what these two islands suggest: A lot of places where you have crabs and debris, this is probably happening."
Scars from logging operations show Canadian deforestation far worse than previously thought
The Narwhal 12-6-19
The report measures the previously undocumented long-term impacts of roads and roadside footprints — including landing areas, pull-offs, roadside pits and staging areas — from clear-cut logging in Ontario's boreal forest, one of Canada's great carbon sinks. It found that Ontario has lost 650,000 hectares of productive forest — an area 10 times the size of the city of Toronto — over the past 30 years as a result of roads and other logging infrastructure.
The largest green wall in Europe will absorb 8 tons of air pollution per year
Inhabitat 12-10-19
Located in London, U.K., the Citicape House by Sheppard Robson will feature a 40,000-square-foot green wall, the largest in Europe, that sets the standard for urban green development in the city. Not only is Citicape House designed to become a five-star hotel, but its living wall will also absorb a projected 8 tons of air pollution annually.
.
---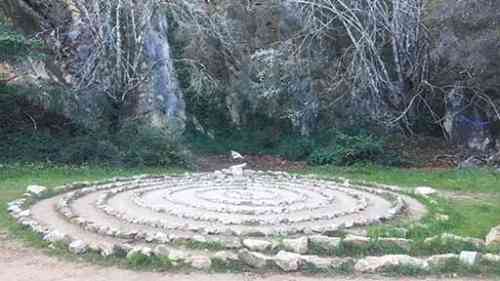 PROTESTS • EXTINCTION REBELLION • RESISTANCE
Tacoma kids went on a climate strike Friday. At Lincoln, so did many of the teachers 

News Tribune
12-7-19
Tarvin and others at Lincoln were well aware that the all-day emphasis on climate change — in the bizarro world we live in where it's still debated as fact or fiction — carried with it the potential to stir silly partisan blow back. Luckily, Lincoln principal Pat Erwin and Marie Verhaar, assistant superintendent of teaching and learning at Tacoma Public Schools, had their backs. As they should. Given the stakes, devoting a full day to climate change lessons, across disciplines, is really the least we should be doing. If we're ever going to make any real progress toward addressing it, we need as many people as possible — including teachers — actively and vocally working to confront it, even if it sends deniers into conniption fits.
Jane Fonda: We Have to Live Like We're in a Climate Emergency. Because We Are.
I don't want to look back and wonder what more I could have done to save our planet.
NYT 12-5-19
No. Let's be clear: Over decades the fossil fuel industry has hijacked our political system, and we have failed to elect enough leaders who are not beholden to the industry's interests. The Center for Responsive Politics has documented that the oil and gas industry alone has spent some $218 million on lobbying in 2018 and 2019. In addition, oil and gas interests have contributed about $27 million to Senate and House candidates and party committees in the 2020 election cycle. Fossil fuel interests are subverting our democracy.
.
Fridays for Future
.
Fridays for Future to hold Annapolis rally
Capital Gazette 12-7-19
The Annapolis chapter of the student-led movement Fridays for Future will hold a rally and march downtown Dec. 6, the first Friday in the last month of 2019. This year the same students demonstrated outside the State House urging the passage of the Clean Energy Jobs Act. It passed. A report on the state's renewable energy portfolio standard is in its final stage of review, a Department of Natural Resources spokesman said, and will be presented to the legislature and posted publicly in the coming weeks. Later in the year they demonstrated again, calling on the county council to pass the tree conservation ordinance proposed by County Executive Steuart Pittman. It passed, amended.
With human rights in focus at COP25
Lutheran World 12-10-19
Many are the young people engaged at COP25. Here, LWF delegates Erika Rodning and Erik Bohm join Fridays for Future in forming a 'human chain' calling for urgent climate action, both wearing t-shirts with a message from LWF:  'Creation – Not for Sale'. … "In the end, this all comes down to equity," Rodning adds, "in other words better balance in opportunities, in power, balance between genders, between the global north and the global south, and between generations."
.
Greta Thunberg
.
Greta Thunberg responds to 'brat' insult by Brazilian far-right leader Bolsonaro
Independent 12-10-19
Greta Thunberg has responded to being called a "brat" by Brazilian president Jair Bolsonaro. The far-right leader branded Ms Thunberg a pirralha, the Portuguese word for "brat", after she condemned the slaughter of indigenous environmental protectors in the Brazilian Amazon. The teenage climate activist gave an understated response, changing her Twitter bio on Tuesday to contain only the Portuguese slur. … Two indigenous leaders were brutally murdered and two others injured on Saturday, after bullets were sprayed from a car window as their group walked along a federal highway in the Cana Brava indigenous reservation in Brazil's Maranhão state. The shooting came a day after Brazilian indigenous leader Sonia Guajajara addressed world leaders at the UN's two-week climate conference (COP25), and attempted to draw global attention to the assassination of Brazil's "forest guardians".
.
Extinction Rebellion
.
JOIN XR USA: on their website
.
XR NEWSLETTERS & EVENTS: on their website
.
XR USA: on YOUTUBE
.
NEW XR TRUTH TELLER SITE: on TRUTH TELLER.LIFE
.
"Calling all concerned Citizens: Tell the world what you know"
Humanity has the know-how to avert catastrophic climate and ecological breakdown. Yet we're failing to heed the scientific warnings and put them in place. Why aren't we adopting emergency measures the world over? And what are the near-term consequences of inaction? Do you know something that would help reveal what's really going on?

.
Dancing crowds protest in Madrid while climate leaders meet
Reuters 12-7-19
Hundreds of people blocked one of Madrid's most emblematic streets on Saturday by dancing to demand action against climate change in what protesters dubbed civil disco-bedience. The protest, called by grassroots green movement Extinction Rebellion, blocked the central shopping street Gran Via. Activists waved flags and danced to songs including the Bee Gees 1977 classic Stayin' Alive. "We've tried all the normal safe ways - petitions, marches, writing letters to the politicians, so now all we can do is civil disobedience," Joan, an Australian who has been living in Madrid for 18 months, told Reuters. "We're here on Gran Via in Madrid doing civil disco-bedience," she added as protesters danced around her.
Extinction Rebellion stages air pollution protests in London and Manchester
The Guardian 12-9-19
Climate change activists wearing gas masks have blocked a central London road to demand the next government tackles "deadly levels of air pollution" in the capital. Six Extinction Rebellion protesters dressed in hi-vis suits glued their hands to yellow breeze-blocks in the middle of Cranbourn Street, outside Leicester Square tube station. The demonstration, called The Air We Grieve, involved 25 cement blocks the activists said represented the number of Londoners who die each day as a result of air pollution. A van parked sideways next to them was emblazoned with a sign reading: "Air Pollution Kills 25 Londoners Each Day".
.
---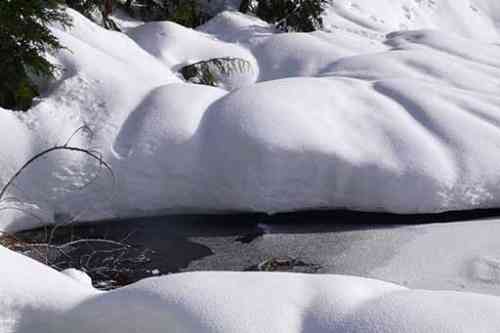 CLIMATE STUDIES
.
IUCN to Release Report on Ocean Deoxygenation Crisis
Scripps
12-6-19
"Ocean deoxygenation is one of the most important but least recognized of the impacts of global warming on the ocean," said Levin. "For the first time, the cumulative knowledge of leading experts on oxygen loss has been assembled in one place.  This report adds urgency to the emission futures being debated at COP 25.  We have a clear choice!
Ice in motion: Satellites capture decades of change
Science Daily 12-10-19
New time-lapse videos of Earth's glaciers and ice sheets as seen from space -- some spanning nearly 50 years -- are providing scientists with new insights into how the planet's frozen regions are changing.
What's creating thousands of craters off the California coast?
Science Mag 12-9-19
These "microdepressions" are roughly 10 meters across and 1 meter deep—and nearly one-third of them contain garbage. "Pretty consistently, they have things in them," Lundsten says. This trash is probably indirectly helping create the features, Lundsten says. Garbage attracts marine life, she notes, and the collective swimming and burrowing of creatures like fish, snails, sea anemones, and starfish kicks up fine sediments on the sea floor. Lundsten and her colleagues found marine creatures in many of the trash-laden microdepressions they observed.
---
Global Warnings
QMS: Time to disconnect greed from the welfare of earth, if survival means anything. I like trees.
Paul Beckwith: "I declare a global climate change emergency to claw back up the rock face to attempt to regain system stability, or face an untenable calamity of biblical proportions."
Kevin Hester: "There is no past analogue for the rapidity of what we are baring witness to. There has been a flood of articles ... 2C is no longer attainable and that we are heading for dangerous climate change"
Magi Amma: We need to turn on a dime at mach nine!
...
Equivalencies:
• 1 gigatonne = 1 billion tons
• 1 gigatonne Carbon = 3.67 gigatonnes CO2
• 1 part per million (ppm) of atmospheric CO2 = 7.81 gigatonnes CO2
• 1 part per million of atmospheric carbon = 2.13 gigatonnes of carbon
Enjoy!