The Dose - 1-22-22
Submitted by studentofearth on Sat, 01/22/2022 - 5:00am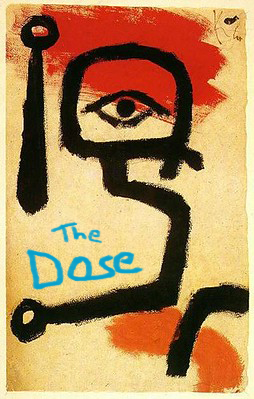 A few articles of interest.
United States Covid policies are effecting future relationships with Allies. The myth of America as a competent, caring country continues to erode. I am seeing the public numbers for Covid infections and deaths mentioned in more and more articles in the foreign press when discussing non-covid related issues.
Citizens in other countries do care when US military and civilians brings Covid to their communities.
US forces in Japan were a 'Trojan tank' for Covid 1-20-2022 Asia Times
TOKYO – As the number of daily Covid-19 infections across Japan soars from less than 100 per day at the end of last year to more than 30,000 per day at present, increasing anger is being aimed at … the US military.

While Japan and the United States may be linked at the hip when it comes to big-picture defense issues, lax measures taken at US military bases in Japan are being blamed for contributing to Japan's sixth Covid wave.
...
The first major outbreak of Omicron took place in Okinawa – the island which houses 70% of the US military bases in Japan.

Infection numbers started soaring in the prefecture after a large cluster was reported in the US Marine Corps' Camp Hansen in mid-December. The next loci of infection were in areas around military bases.
...
Uncomfortable SOFA

As is the case with its alliances in other parts of the world, the US military enjoys a Status of Forces Agreement (SOFA) in Japan, under which its personnel are exempt from domestic laws.

As those laws and regulations include entry, exit and quarantine measures, the Japanese and US governments agreed last summer that US forces in Japan would take measures "consistent" with Japan's border control measures.

However, it has emerged that the US military canceled PCR inspections on departures from the US mainland to Japan from September to December 25 last year.

This was done without notifying the Japanese side. It appears that Tokyo did not grasp the actual situation until it was too late.
...
Dr Yasuharu Tokuda, an expert in clinical epidemiology who lives in Okinawa, wrote a scathing online essay, noting that last November, all across Japan infections had drastically diminished. He was particularly angered by the failure of the US to institute PCR tests at a time when Covid was running rampant across the US.

He wrote: "On New Year's Day 2022, 235 US military personnel were infected in a single day. Despite the fact that hundreds of thousands of people were infected daily in the US, at that time, it was announced that the US did not conduct PCR testing or strict quarantine of soldiers moving from the US to Okinawa before and after their arrival.

"US bases in South Korea and Australia continued to conduct testing and quarantine, but it is clear that Japan and Okinawa were being neglected."

His conclusion was harsh. "Clearly, it was the US military bases that triggered the rapid spread of the disease," he wrote.
,,,
The situation is proving a political embarrassment for the Japan-US alliance.

The US military finally announced measures to prevent the spread of the disease – such as a curfew – on January 9.

The following week Kishida told a press conference: "We will discuss health and hygiene issues related to the stationing of US forces in Japan at the Japan-US Joint Commission under the Status of Forces Agreement."
...
Foreign Minister Yoshimasa Hayashi also held a teleconference with US Secretary of State Antony Blinken and requested that measures be strengthened, including restrictions on US military personnel from leaving their homes.

Hayashi's suggestion is the same measure that Tamaki – an outsider in Tokyo's corridors of power – had requested in December.

And Tamaki is not keeping quiet. He and other prefectural leaders are calling for revisions to the SOFA. Tamaki has argued repeatedly that a clause pertaining to quarantine should be added. Members of the main opposition party in the Diet have also requested such an amendment.

But revisions to SOFA are both highly sensitive and bureaucratically irksome. Despite what Kishida said about SOFA discussions during his press conference, Asia Times has learned that the Japanese bureaucracy is, in fact, not considering it.

"Revising the Status of Forces Agreement is a non-starter," a source in Tokyo's Ministry of Foreign Affairs told Asia Times. "Once we start making requests, the US is going to come back with twice as many – it's a vicious circle. We just hope that next time, the US will treat Japan with the same consideration they do South Korea, and test their soldiers before letting them come here."
________
Lock downs, mandates and masks are loosing effectiveness of refocusing our attention away from questions regarding safety and effectiveness of mRNA vaccines. The question of where Covid came from and who is hiding information is popping up in the press again.
ZeroHedge was first to report their belief in a Lab Leak Theory with names in early Feb 2020 and was quickly banned from Twitter. At the time 11 reported cases were confirmed in the United Stated. This week the lab Leak Theory was brought up again in relation to e-mail communication by Fauci.
New Emails Expose Fauci's Role In Shaping Highly Influential Paper That Established COVID "Natural Origin" Narrative ZeroHedge Jan 20, 2022
New evidence has emerged that suggests that Dr. Anthony Fauci not only initiated efforts to cover up evidence pointing to a lab origin of SARS-CoV-2 but actively shaped a highly influential academic paper that excluded the possibility of a lab leak.
List articles by Larry Romanoff on Covid His working theory since March 2020 is a lab created virus from the United States.
As readers will recall from the earlier article (above), Japanese and Taiwanese epidemiologists and pharmacologists have determined that the new coronavirus could have originated in the US since that country is the only one known to have all five types – from which all others must have descended. Wuhan in China has only one of those types, rendering it in analogy as a kind of "branch" which cannot exist by itself but must have grown from a "tree".
The Covid BioWeapon: Made in the USA, Aimed at China June 2021, The Unz Review
Question 1– What makes your theory about the origins of SARS-CoV-2 so controversial, is not that it suggests that the pathogen was created in a lab, but that it is, in fact, a bioweapon that was deliberately released by US agents prosecuting a secret war on presumed enemies of the United States. Here's the "money quote" from your article titled, "American Pravda: George Orwell's Virus Lab-Leak":

"…..we are left with the strong likelihood that Covid came from a laboratory along with a good possibility that it was designed as a bioweapon, yet we lack serious indications that any lab-leak occurred. So if the original Wuhan outbreak was due to the deployment of a powerful bioweapon but not one that had accidentally leaked from any lab, then surely China was the intended target, the victim rather than the perpetrator….
________
Unjabbed against Covid shouldn't be discriminated, Amnesty warns EU state
Amnesty International has issued a statement calling on Italy to change its strict anti-Covid-19 policies to prevent possible discrimination against unvaccinated people after a recent government decree.
...
Earlier this month, the Italian government declared the Covid-19 vaccination mandatory for everyone over the age of 50. The jab is also required for access to public transportation and a range of other services. Italy was one of the few European countries to take such measures, aiming to ease pressure on the health services and reduce possible fatalities.

Before that, Prime Minister Mario Draghi's government had made vaccination mandatory for teachers and health workers, and all employees were obliged to be vaccinated or provide negative Covid-19 test results in order to access their workplace. Refusal would lead to suspension from work without pay.