The Weekly Watch
Submitted by Lookout on Sun, 05/30/2021 - 6:47am
Continuing COVID Confusion

Discussion of the lab leak hypothesis on the origin of the pandemic is finally allowed. Is that because it adds fuel to fire a war with China (even though the US provided funding and support for gain of function research in Wuhan)? However, interestingly use of ivermectin as an effective treatment is still out of bounds and unacceptable. No, TPTB are suggesting an third dose of vaccine instead. Speaking of vaccines, I must admit it was nice to gather with old friends last week. We were camping outside, and I think everyone was vaccinated. About thirty folks gathered at the Florida Faux Festival, and our usual cadre of ten or so camped together. Made lots of music, and I feel like I'm getting my musical feet back. We also got in an eight mile canoe trip on the Suwannee, and went to four different and unique springs along the river. It was my first real dip back into normalcy since the pandemic began in earnest March of '20, and it was as refreshing as diving in the springs.
Chris Martenson is back with his COVID discussions at Peak Prosperity. He knocks it out of the park with this presentation about the poor scientific approach to understand and cope with COVID
Good Science Saves Lives, Bad Science Has Ruined Lives. (57 min)
(links below clip on youtube)
Our national and global health authorities have been playing fast and loose with my, no...with *our*, beloved science.

Science means having an open mind, operating in a collegial fashion, being curious, and daring to be wrong and then change your mind when new facts come in.

Religion demands obedience to a narrative. That's why I call our current times of medical nihilism as being shot through with scientific religiosity.

People are believing the weirdest things, but then saying there's something wrong with us for asking questions and making observations (if and when those questions and observations don't confirm their unscientific views.
Those who speak with authority as scientists and have no doubt are usually poor scientists. Science is to be questioned not accepted...that's how it works. Additionally as Saagar suggests below there was a huge fail by the media to accurately report on COVID. The following conversation with a critical care doctor and two medical journalists is quite revealing and recommended if you have time. (30 min or so)
Media Censorship of Medical Evidence and its Dangerous Ripple Effects in a Pandemic
They suggest Trump had ivermectin before he went to the hospital resulting in his "miraculous" recovery.
The very idea an effective COVID treatment exists is well known but not recommended is beyond the pale to me...As thousands die. Bret Weinstein and Heather Heying discuss taking ivermectin
https://www.youtube.com/watch?v=8jSV7Aro6ZY (5 min)
The entire COVID episode has been mismanaged. Media mangled the coverage, in part because big pharma is a primary revenue stream for the media giants. No wonder people were/are so confused. For the most part they've been misinformed. The nature of science is to doubt and question, yet that very nature was suppressed, criticized, and demeaned. You were supposed to accept Dr Falsie's ever changing narrative without question. I think in part TDS (Trump Derangement Syndrome) played into all the misinformation and propaganda. If Trump said it, it was wrong, was/is the standard media response (other than Faux News). But hey a broken clock is right twice a day.
To add insult to injury, it appears SARS-CoV-2 was engineered as a gain of function experiment. Finally TPTB are allowing the conversation.
Jimmy Dore and Matt Taibbi discuss why the Fact Checkers Take A Beating On Lab Leak Theory
https://www.youtube.com/watch?v=y6D8bQs-E8A (40 min)
Peter Breggin takes it farther and suggest COVID was planned in advance.
(6 min) The last minute or so is a book ad.
Saagar Enjeti dissects how and why the media discredited the coronavirus "lab leak theory."
Chris was discussing the lab leak hypothesis over a year ago. He reviews the evidence. Links are below the clip on youtube. https://www.youtube.com/watch?v=_A8Drix5taQ (33 min)
Getting vaccinated for COVID and which vaccine to pursue is a personal decision. Chris had a nice piece on what you might consider if and when you get vaccinated.
Informed Consent: The Vaccine Safety Data You Need (47 min)
https://www.youtube.com/watch?v=L1nf5Mb50eg
The bottom line is that the short-term safety data for the 3 major vaccines shows that while they may be far preferable to getting Covid, they are among the least safe vaccines ever produced. Informed people would almost certainly elect to receive the vaccines nonetheless, but they absolutely need the data.
We deliver it, you make your own decisions.
And one more from Chris...
The 4 Easy Steps To Avoid COVID (30 min)
What's the real truth about masks? What science, what data do we have to guide us about when to wear masks and when it's nearly risk-free to take them off and not wear them?

That's what we cover here today as well as the four keys to *not* catching Covid.
https://www.youtube.com/watch?v=aN5gyLwoB-8
John Campbell also looked at negative effects of the various vaccines after vaccination.
https://www.youtube.com/watch?v=2pr9yG7CMbY (18 min)
So no wonder people are so confused and opinionated about COVID. I come away from the previous clips with the following conclusions.
1. It is likely that the virus was manipulated in the Wuhan Virology Lab and escaped or was released
2. There is an effective treatment (ivermectin) which if recommended would result in the emergency use vaccines to be halted. Hence the suppression of its efficacy.
3. The are many more negative reactions to the vaccines than are reported. People deserve to understand the risks involved in order to make a rational choice.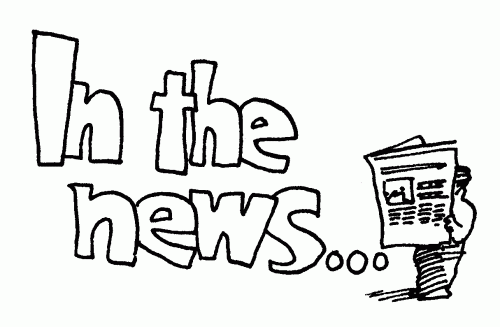 We've been misled about so much that Americans are pretty naive. Consider our support for the apartheid state of Israel. Here's Abby Martin describing her experience in the Gaza.
You have to sign in to see her film Gaza Fights For Freedom (2019)
https://www.youtube.com/watch?v=HnZSaKYmP2s&t=0s
She won her BDS suit in the state of Georgia. Will it be appealed?
And can you believe they are still beating the Russiagate drum? Aaron discussed the situation with Matt and Katie. (about 30 min)
Well my friends, all I can say is I'm grateful for the c99 community to help dispel the lies and illuminate the facts. There are many other examples of the ways we are misled. The few I mention are just the bare tip of the quivering pile of propaganda and outright lies we've been told.
Stephen Foster never visited the Suwannee River and even misspelled its name.
Foster had a tragic life, and died a pauper despite his many hit songs.
What a nice break last week. The cypress trees dripping Spanish moss. The dark tannin water draining from the Okie and flowing across Florida to the Gulf is so mirror like. The music and laughter that have been such a large part of my life restored. I'm feeling hopeful despite our common situation. The economy is precarious. So many are living on the edge in such a wealthy country. I wish us well as our collapsing empire will negatively effect so many. However, perhaps it will be better for the world at large. Have a great Sunday and I hope you all find yourself in a more positive place than we were in last year. All the best!