Hot Air
Submitted by magiamma on Thu, 01/21/2021 - 3:51am
Dunno
Well, we just rejoined the Paris Accord and the Keystone Pipeline is canceled. Power plant emissions will be cut.
No more racist baiting. No more tweets. I for one have some modicum of hope and am going to find a niche to slip into and do some real work for the environment. Do I think we can stop this monster of a climate crisis from happening? No. But I intend to do something because I really have no choice. So there's that.
Just for starters we have an administration that believes in science. That means we can do something about COVID-19 and The Climate Crisis. For me the latter is the overarching immediate threat. Once again it must become the most important issue.
I worked in the Silicon Valley in the 80s and 90s and things moved. Very. Fast. At lightening speed. Change happened. We were smart, efficient and competent. It could happen again here in California with regards to the Climate Crisis. And why not all over the world? There is a small window of opportunity at this moment. We must jump on it and address the Climate Crisis. Just doing it California will make a huge difference. It must happen everywhere now.
What will happen with the never ending wars, the pandemic, the economy, unemployment, ?
No idea, but I don't have a good feeling about it.
Richard Wolff on Biden's economic team and with Noam Chomsky
Given that there is little I can do about any of this I am going to do what I can and what I know. I have no idea what it will be, but I see a tiny opening to address our existential crisis.
Change is happening. Where will we land? I want a future for my grandson - for his generation. And not a dystopian one.
REPORT ALL INJURIES
~
Broken Earth
.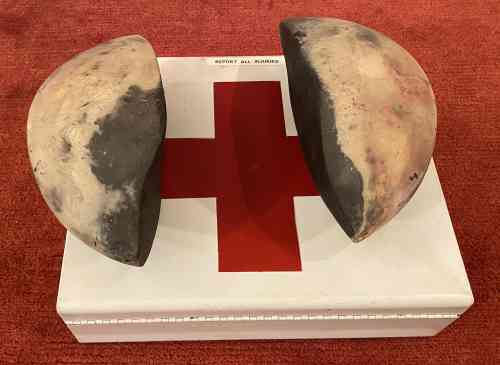 .
[video:
https://www.youtube.com/watch?v=2OicL-UZemg]
.
It's your open thread, now...