Outside the Asylum
Submitted by Cant Stop the M... on Sun, 04/05/2020 - 5:00am

Wow, guys.
I am having a really hard time writing this next essay. I think it's because the topic is so repugnant. It requires me to really look at the ways the PTB are re-arranging our culture, in particular our politics and morality. We are now in the late stages of the process that began in the late 60s and early 70s, and the end point is worse than I think my cynical teenage self could have imagined in the 80s. They have actually managed to draft left-wing opposition to bigoted authoritarian power into the support of bigoted, authoritarian power. They have done this through the cunning use of party politics and a billion-dollar propaganda machine.
To all those who say I never thought Dick Cheney would look good to me or I miss George W. Bush or I never knew how good I had it back then, well, guess what? Right back atcha. I never thought I could regret the election of Barack Obama.
Experiencing the Trojan horse firsthand is a nasty thing.
That was the beginning of the PTB absorbing left-wing causes and rhetoric and weaponizing them in service of the right. That's one way of putting it. A better way, for those who see things in terms other than right vs left, is that the powerful elites decided it would serve them better to use a left-wing mask now than a right-wing one--always assuming, of course, that it was a carefully edited leftism. It makes me wonder what they might have edited out of rightism before they picked it up. Reason, certainly, was one of the things that got edited out of rightism in the 80s. William F. Buckley, as unforgivably wrong as he was, would not recognize the party he used to celebrate, and would not, these days, be able to find a place in it without abandoning the display of rationality on which he based his public life.
It wouldn't be so bad if people didn't actually fall for it--fall for it hell, some of them actively embrace it. Just because Michelle Obama embraces George W. Bush doesn't mean we have to, does it?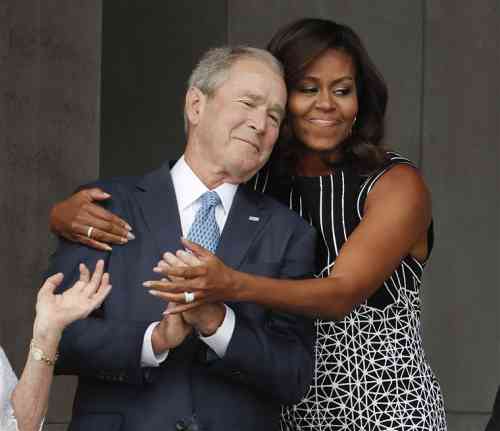 It's not even just liberal Democratic loyalists now. It's the indie left too. How can a person write for something called The Jacobin and excuse the lesser-of-two-evils support of a rich, corrupt man who not only supported the Iraq War and the Bankruptcy Abuse Protection Act--and the 1990s Crime Bill--but also has shoved a female employee up against the wall and shoved his fingers into her vagina?
Wasn't Jacobinism something more like this?
How can these ideas exist in the same perceptual universe as this?
(H/t to Cassiodorus, who, though I think we're in disagreement on some issues, did me an inestimable service in bringing that quotation to my attention in his essay "Standards Joe Biden Does Not Meet." https://caucus99percent.com/content/standards-joe-biden-does-not-meet#co...)
Apparently, there is no end to what the insufferable presence of Trump can excuse. He truly is the left's version of Osama bin Laden: the evil man whose bad behavior justifies abandoning every principle we once held dear. But at least during the Bush administration, the people who wanted us to give up our liberties spoke sadly, as a parent telling a child that they could no longer afford to give her a Christmas dolly. In this big, mean world, they said, there are some luxuries we just can't afford--like freedom of speech and association and the right to due process of law.
Yes, that was repugnant. But not as bad as the outright sheer exultation of Lisa Featherstone's hyperbole. "Even if Biden dismembered grandmothers! even if he forced children to be cannibals! He would still be preferable to the evil Trump!" Such a statement shows that any moral, political, or social sacrifice will be deemed an acceptable loss, as long as it is in the service of removing Trump.
One should be very careful of saying that one bad thing or person justifies all possible actions. Featherstone's "serial killer" comment comes pretty close to doing just that. But the interesting thing about that moral and political proposition is that embracing it generally results in wreckage.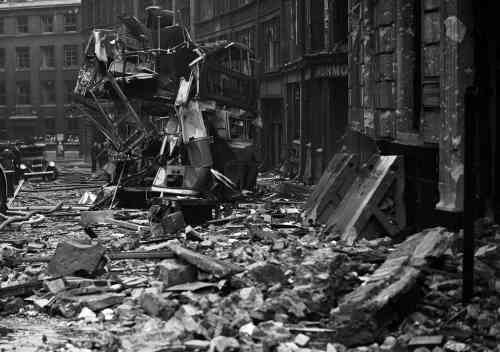 I haven't yet given up on writing the essay about Biden that I've been struggling with for two weeks now. I still have more to say in response to the ongoing cultural and moral assault, not so much on our society anymore (that's well along already) but on our interior culture: our ways of thinking, our assumptions and beliefs. But I think I'm gonna have to find a writing buddy to help me get past my aversion to more closely examining this toxic shit.
Hope you all are staying safe and well.