The Weekly Watch
Submitted by Lookout on Sun, 07/21/2019 - 7:14am
The Politics of Diet and Health
You are what you eat, digest, and absorb. Our bodies are an ecosystem...a condominium of critters on our skin and through our digestive tracts. We are like a doughnut covered with little denizens. What we eat determines what critters live within us. This is one of the reasons our health outcomes are so bad. We've been told to eat the wrong things. We grow those foods in the wrong way. Big ag, the medical industry and big Pharma all profit off our ill health. However, you can change that by improving your diet, modifying when you eat, and perhaps adding vitamin and mineral supplements. People are using diet to cure Type 2 diabetes, heart issues, and various inflammation diseases from arthritis to crones. You can use diet to radically reduce your likelihood of cancer, heart attacks, Alzheimer's, and strokes.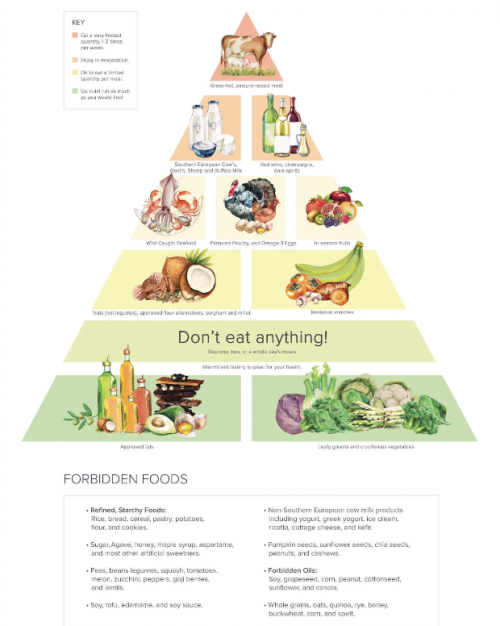 I want to start this discussion of health by saying I'm not a physician. I'm a soil scientist. That may be why this concept of the gut biome makes such good sense to me because the soil ecosystem has a similar effect on the health of plants. Your brain is controlled by your gut...
https://www.youtube.com/watch?v=Resc3sAq8B0 (41 min)
My diet journey began a couple of years ago with OPOL's essay where I learned about fasting and a low-carb or "keto" diet. Now 70 pounds lighter and feeling better than I have for years, I've learned more about the benefits of this eating regime. Sadly the medical community is slow to change and make new recommendations despite overwhelming evidence. For the most part the healthy grain myth is still promoted.
When medical scientists propagate a false hypothesis, two things happen, and both of them are bad. First, the wrong idea causes direct harm to those who adopt practices based on that incorrect hypothesis. Second, the wrong idea suppresses any attempts to discover the correct hypothesis. Such suppression occurs as a result of (enforced) scientific consensus.

Anyone who dares to question the false but agreed-upon hypothesis is labeled a "hypothesis skeptic" or "hypothesis denier." Very soon, that individual finds herself a scientific pariah, shunned and publicly humiliated by her colleagues, no longer able to secure research funding. In this way skeptics are conveniently and very effectively removed from the scientific mainstream. This technique is now recognized as academic mobbing (2) and ritual degradation. The consequences for the victim of academic mobbing and ritual degradation are usually calamitous.
https://www.crossfit.com/essentials/its-the-insulin-resistance-stupid-pa...
Want to hear a story about how dietary scientists can be attacked? Tim Noakes' experience is quite a tale, and speaks loudly about how science operates in today's culture (and perhaps through time). He tells how he evolved and how the system fought his revelations.
https://www.youtube.com/watch?v=JgFgmqH7QAc (37 min)
From the blurb under the video:
An impressive body of scientific evidence over the last 15 years documents long term benefits of carbohydrate-restricted, especially ketogenic, diets. We now understand molecular mechanisms and why they work. Popular books and articles now challenge the advice 'carbohydrates are good and fats are bad.' Circa mid-19th century urinary ketones were identified in diabetics sealing their toxic label for the next 150 years. Despite work four decades ago showing ketones were highly functional metabolites, they are still misidentified as toxic byproducts of fat metabolism. The vilification of fat by regulatory and popular dogma perpetuates this myth. But the nutrition-metabolic landscape is improving dramatically.

A growing number of researchers have contributed to what is now a critical mass of science that provides compelling clinical evidence that ketogenic diets uniquely benefit weight loss, pre-diabetes, and type-2 diabetes. In the last five years, basic scientists have discovered that b-hydroxybutyrate (BHB), the primary circulating ketone, is a potent signaling molecule that decreases inflammation and oxidative stress. BHB has been suggested to be a longevity metabolite, with strong support from recently published mouse studies showing decreased midlife mortality and extended longevity and healthspan. Although type-2 diabetes is often described as a chronic progressive disease, emerging evidence indicates that sustained nutritional ketosis can reverses the disease. There is growing interest in studying potential therapeutic effects of ketosis on cardiovascular diseases, cancer, and neurodegenerative diseases including Alzheimer's and Parkinson's. There are even reasons certain athletes may benefit from nutritional ketosis and ketone supplements ─ debunking the long-standing dogma that high carbohydrate intake is required to perform optimally.
More from this excellent article which is worth a full read...
The ultimate tragedy is that the one theory that best explains why the adoption of the LFHC (low fat high carb) diet has has been ignored. It is not taught in even a minority of medical schools around the world. This theory holds that a single biological state, This theory is the work of a single researcher, Dr. Gerald Reaven, recently deceased, and his small team of researchers at Stanford University in Palo Alto, California.

It really is all about insulin. Dr. Jason Fung suggest using different terminology rather than Insulin Resistance...

So, if you say, I have insulin resistance, people will say what caused it, and then there's all this debate, oh maybe it's a high fat cause in insulin resistance, I don't think so, but if you say now, that the problem is , then you say okay well I have too much insulin, bring it down. It's like well it seems pretty obvious how you can bring it down. , so it's much more powerful.
Jason's two compartment explanation of insulin and the role it plays in fat deposition and fat burning. https://www.youtube.com/watch?v=tIuj-oMN-Fk (36 min)
I featured his presentation to other doctors on the cause of the Obesity Epidemic a few weeks ago. He traces the history of the research and the development of various food products like Crisco (crystallized cotton seed oil)
https://www.youtube.com/watch?v=q8BGYhreaco (53 min)
Another great interview with Jason by Dr. Mercola (1 hour)
https://www.youtube.com/watch?v=AXivdDORKRQ
This is an excellent 1 hour interview with Jason looking at how diet effects heart health, cancer, and longevity
Transcript here https://www.dietdoctor.com/diet-doctor-podcast-23-dr-jason-fung
But you know the question is who's looking at it, like these low carbohydrate diets haven't been used for a long time because we worry about the dietary fats. And intermittent fasting hasn't been used. When I started talking about it like six years ago, like I was really just a lonely voice in the wilderness. Nobody, but nobody was studying this. So, are the studies going to come? I hope so. I don't know that there's a lot of people interested in it, but here's the thing and this is sort of the art of medicine as opposed to the science of medicine. Everything in medicine comes down to risk versus reward, so if you give a drug like a beta block or you do a stent or something, what's the risk of doing a stent? Because there's risk, because everything has risk, and what's the reward?

If the risk is more than the reward, then you don't do it. If the reward is more than the risk, you go ahead and plop in a stent, or you give aspirin or you give beta blockers or whatever it is. So, what's the risk if you don't eat, you know for 16 hours of the day. What's the cost like… zero? What's the risk? If you are overweight, there's practically no risk, so then you say well okay there's no risk so any reward you can get is a plus and here's the thing, you don't have to prove it if it works for you.
Confused about cholesterol and heart condition? It is almost unimportant compared to hyperinsulinema. Take a look at the root causes of heart disease (34 min)
So in the 1990's a simple scan was developed to look at how badly your heart is clogged. Here again there was resistance to change and accepting the new technology. Great profits were/are being accumulated using stints and prescribing statins, and about 4 million folks died before the heart association gave it's seal of approval to the relatively inexpensive CAC scan. Here's the story...
Note that the best fixes for cardiovascular disease primarily involve lowering hyperinsulinemia (mainly via a well-formulated LCHF diet), adequate Magnesium, optimum Omega3:Omega6 ratio, adequate sun exposure/vitamin D and many others. The movie here mainly mentioned meds, a very small part of the risk-reversal story...
Patrick Theut's heart was one third clogged. He cured himself with diet. You can reverse heart disease with intermittent fasting, a low carb healthy fat (LCHF) diet, and various suppliments
https://www.youtube.com/watch?v=X4RipKub_Y8 (1.2 hours)
transcript https://thefatemperor.com/wp-content/uploads/2019/05/Want-to-Reverse-You...
The importance of Vitamin K complex https://www.k-vitamins.com/
Research suggests that vitamin K deficiency is associated with osteoporosis, heart disease, and cancer (see the published research pages). Research also indicates that the need for vitamin K increases with age and that older individuals require higher amounts of vitamin K to keep adequate levels of carboxylated vitamin K available in their bodies (Tsugawa, et al. 2006). This appears to coincide with the increasing need for Vitamin D as we age, as one also loses the ability to produce vitamin K as they advance in age. For example, a 70 year old only produces 10% of the vitamin D that a 21 year old produces.

Vitamin K also may be a stronger antioxidant than vitamin E and may be key to anti-aging (Gheduzzi, et al., 2007).

Sufficient quantities of Vitamin K in the body are necessary for the activation of these proteins in the body to take place, which then allows the proteins to bind calcium, and to move it around, and to function as an essential regulator of calcium and magnesium metabolism within the body, and specifically in bones, the heart, the arteries, the kidneys, teeth, etc. Vitamin K helps ensure that calcium is bound to the surface of bones, that calcium is inhibited from depositing in the arteries, that kidney stones do not form, and that blood coagulates, among other things (Shearer, 1997; Booth, 1997; Suttie, 2006; DiNicolantonio et al, 2015). The vitamin K family appears to be really "busy".

Without Vitamin K, the proteins are unable to move the calcium around appropriately, and carboxylation of these proteins is incomplete. The results may be what is known as the "calcium paradox" whereby too little calcium results in weak bones and teeth, while excess calcium accumulates in the arteries making them stiff and inelastic. This is not good!
Patrick Theut's supplement regime would be too overwhelming for me, but you have to admire this biochemical engineers research and self-diagnosis. (1st 5 min of a 27 min clip)
https://www.youtube.com/watch?v=T2KbWgd_6y4
Theut illustrates the primary factors in heart disease other than (or related to) insulin. He suggests the items in yellow are the most important to test and adjust with suppliments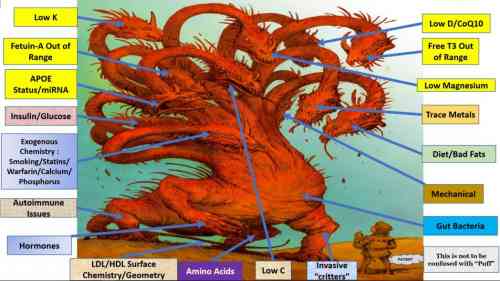 You can resolve the progressive disease of atherosclerosis by focusing on key vectors.
https://www.youtube.com/watch?v=C8Xd9e4B3e8 (42 min)
Dr. Aseem Malhotra is a cardiologist who has treated or performed surgery on well over 10,000 patients in his career to date. In this episode Aseem discusses insights into Coronary Calcification, and we also discuss the potential to reverse heart disease and even the Coronary CAC score (with the right interventions of course).
https://www.youtube.com/watch?v=b-blm_AiAL0 (19 min)
Transcript here: https://thefatemperor.com/ep31-dr-aseem-malhotra-on-calcification-and-he...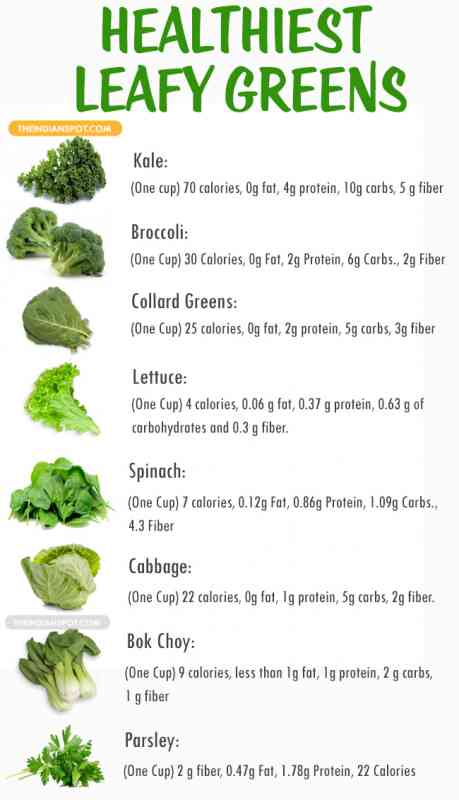 Another benefit of intermittent fasting and a low carb / keto diet is (much like cleaning the plaque in your circulatory system). Amy Berger, the author of the Alzheimer's Antidote, is passionate about the link between diet and brain health. Her research focuses on how a low-carb, high-fat diet can improve neurological brain conditions like Alzheimer's, and why the wrong diet can worsen and even cause it. There's a reason it is increasingly being called "Type 3 Diabetes".
https://www.youtube.com/watch?v=GMkzgkThSl8 (1.1 hour)
Transcript here - https://hvmn.com/podcast/alzheimers-antidote-ft-amy-berger-episode-98
Like you said, they regularly refer to Alzheimer's disease as type 3 diabetes. They also call it brain insulin resistance. You'll see all these things in the medical journals. Where that comes from is the primary problem in the brain of somebody with Alzheimer's is that the brain has lost the ability to effectively metabolize glucose, so I say that this is a metabolic problem, metabolic meaning energy. It has to do with the way the brain gets energy. This is a fuel shortage in the brain and because of this fuel shortage, the neurons basically starve and they atrophy. They wither. They shrivel up. You can even see this on MRIs. They can see the physical matter of the brain shrinking.
Why would be having this exploding epidemic now all of a sudden in human history versus a hundred years ago, 300 years ago? This is a new disease, right, or not brand new, but it's exploding in incidence in the same way type 2 diabetes is and cardiovascular disease and PCOS and hypertension, all of this other stuff that we know is .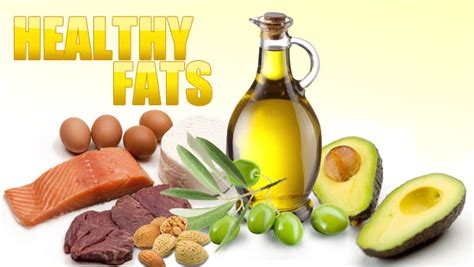 If indeed we should alter our diets to minimize carbs and maximize healthy fats, what are the high fat foods you should eat?
good vs bad fats (1 hour)
https://www.youtube.com/watch?v=drLqY11thFo
...and another hour with Dr. Mercola and DiNicolantonio on fats and more
https://www.youtube.com/watch?v=HhDVe8lKOyw
Mercola and Dr Aseem Malhotra take on many myths about fats
https://www.youtube.com/watch?v=7q8AroJ2SgI (52 min)
https://doctoraseem.com/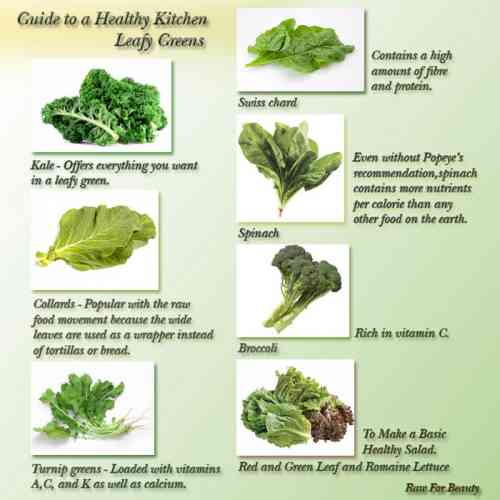 As if cutting carbs isn't enough, there's another potential issue. Gluten is only one of many lectins. Plants make these compounds to discourage animals from eating them.
Dr Gundry was trained as an evolutionary scientist prior to becoming a renown heart surgeon. He suggests the dangerous nature of lectins and how they relate to autoimmune disease. Most importantly, he shares his vast experience and research on why lectins are so harmful to the body, and how to reverse the damages they cause.
https://www.youtube.com/watch?v=luna9RQsL1E (1.2 hours)
After hearing Gundry's lectin hypothesis I am using my pressure cooker more often especially on new world foods to cook out the lectins. First nations peoples were wise. They soaked corn in lye, charred skins and removed seeds from peppers, peeled and deseeded tomatoes and thereby reduced the lectins they contained.
DiNicolantonio is best known for his book "The Salt Fix" which . Salt is important for many reasons. Dr Mercola and he focus on the need for salt.
https://www.youtube.com/watch?v=OoeAJq0Qv1Y (47 min)
This study, done on 147 people with normal weight and blood pressure found that " With
dietary salt restriction, serum total, LDL-cholesterol, as well as serum insulin and uric
acid concentrations increased significantly . "The effect on insulin seems to be so
significant that , a study published in the Metabolism Journal , found that In fact, doctors have known that diuretics, which deplete salt, can also promote insulin resistance and diabetes. As the study says: " Low-salt (LS) diet activates the renin-angiotensin-aldosterone and sympathetic nervous systems, both of which can increase insulin resistance (IR)."
https://www.youtube.com/watch?v=-ygExIZm7Wo (15 min)
PDF transcript here - https://www.patreon.com/posts/14931861
Dr. Berg talks about the importance of sodium. Sodium is an essential mineral and without it, we get hyponatremia (a condition of low sodium in the blood). If you're drinking too much water and have too low salt intake, it can be dangerous to your heart. Sodium is needed to control fluid volume and even pressure and if the balance is not correct with potassium, you can either become too hydrated or dehydrated. And your adrenals control sodium through the hormones (mineralocordicoids).
https://www.youtube.com/watch?v=plEulSI2RsY (6 min)
I never did suffer a "keto flu", however about 3 or 4 months in ketosis, I started getting leg and foot cramps during the night. I added more salt and the problem was solved. Just like the healthy grains myth, a low salt recommendation maybe misleading as well. I've been using Himalaya Salt, but have now moved to Redmond Salt from an ancient seabed in Utah. Sea salt today contains microplastics.
So here's Dr. Gundry and his recommended food pyramid as a ...
Here's Gundry again on the myths most nutritionists tell you
https://www.youtube.com/watch?v=sRa-ba5USwY (6 min)
So I put this piece together as a reference for various health issues...obesity, coronary conditions, diabetes, cancer, strokes and Alzheimer's. Ironically they are all related to insulin... hyperinsulinemia. Many scientists estimate 70% of Americans suffer from this condition, most without knowing about it (watch the widowmaker above to see several examples). We can alter our health with diet. However in a for-profit health system, simple, effective (and mainly free) solutions are rarely recommended or even taught in Med School. If you have diabetes and your doctor recommends a grain based diet and insulin, find a new doctor. If you have risks of heart disease demand a non-invasive CAC (Calcium scan) so you can "see" the condition of your heart. The politics of diet are driven by profit and following the money leads you to big Ag, big pharma, and the medical industry.
However you have the power to control these factors yourself. Take control of your health and lead a happy and vibrant life. My personal lifestyle involves eating one or two healthy keto meals a day...mainly vegetables with olive, avocado, and coconut oils. We enjoy our pastured eggs. We also eat fish (wild caught salmon, sardines, and anchovies) as well as a little bit of pastured grass fed beef and pork from a local farm. Initially I used multiple day water fasts to break my hyperinsulinemia. Once my body learned to burn fats (which is the state of ketosis), I am able to cycle in and out of carbohydrate and fat metabolism. I sometimes break out of keto eating other things on holiday or dinner at friend's and so on. I can always fast a day or two and be right back into ketosis again. You can tell you're in ketosis when you are not hungry...insulin drives hunger. The low carb high fat (LCHF) diet combined with fasting will improve your health. It does take some adjustment, but I feel I eat much better now than before. Previously we ate lots of bread, rice, and pasta as the base of our diet, and yes initially it was difficult to alter. We weened ourselves off bread by making almond flour biscuits and coconut bread. There's cauliflower crust pizza and miracle noodle and rice too. After two years on the diet, I feel so much better that I'm writing about this so you might consider it. Wishing you all good health and happy lives....
PS
I went to Trade Day yesterday morning and one of the traders who had already lost a foot to diabetes was in a wheelchair with the other foot removed. He was eating a ham biscuit. I couldn't help but feel like he is a victim of this dietary myth. I thought of my old friend who ran our local hardware. In his 70's they started whittling on him, eventually taking off both legs. It was a miserable slow death. There is no need for this. Fung claims he has never seen a case of type 2 diabetes he can't cure (not control but cure) with a LCHF diet coupled with fasting. Check out his program at https://idmprogram.com/