Thursday Open Thread 4-12-2018
Submitted by studentofearth on Thu, 04/12/2018 - 4:44am


Morning, the burst of activity that accompanies spring is full swing. Days are long, time is short and dreams of future harvests keeps one motivated. Anything I grow, make or repair does not benefit a corporation or create taxable income for our nation's war machine.
Similar vegetable gardening method from opposite sides of the earth that do not require plastic or industrial fertilizers.
What is meant by "double-dug"? It basically means that you dig down into the soil at two different levels, loosening it and incorporating compost. The first dig is when you loosen and actually remove (or move over) the top spade-depth's worth of soil (about 10 or 12 inches deep). The second dig is when you loosen the soil beneath that level with a digging fork, going down another 10 or 12 inches, and again incorporating compost. (See video demonstration.)

By loosening the soil very deeply (20-24") and incorporating a lot of compost, the soil gets fluffed up and raised above its surroundings by a foot or more. This fluffy, loose, deep and friable soil now allows plant roots to grow straight down, rather than going down a few inches, hitting a hardpan, and turning sideways where they compete with each other for water and nutrients.
With the exception of areas containing such "water crops" as rice and lotus (which require sunken beds), this intensive gardening technique is used on almost every spare inch of land. Entire fields of raised beds stretch to the horizon. There are tiny strips of cultivated earth beside factory walls, city dwellings, and highway right-of-ways. Some small gardens are even tucked in among the rock monoliths of Kunming's "Stone Forest" national monument. Such "postcard-size" plots play a large part in putting good fresh vegetables on family tables, and often produce enough surplus to earn the gardeners extra income at "free markets."
Comparing dug (French Style or rototiller methods) and undug beds (No Dig or Square Foot gardening) in England. He uses fine compost to avoid problems with slugs in the damp temperate climate.
Starting seed without an electric heat source.
Charles Dowding has added several videos on specific crops this past year.
Farm Report
Independent of world affairs the cycle of the year marches forward.
Sunday morning the serviceberries had leaves. These are the bushes from my childhood home, planted by the homesteader years before my folks bought the place in 1964. Moved my parents and the plants at the same time. No small birds flew by the house until bushes arrived.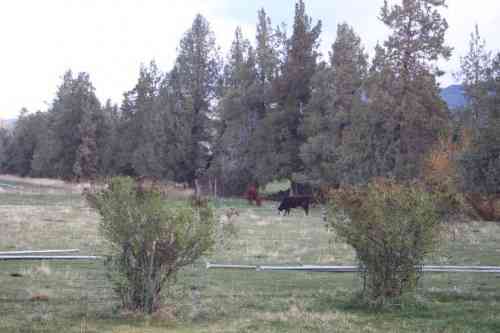 Farm animals provide glimpses into various behaviors we typically think as human characteristics. Greed and theft - instead of doing the work of finding your own resources steal it from another. Added some meat chunks that were a little old to the chicken food. This hen was racing around the house to keep and eat her prize.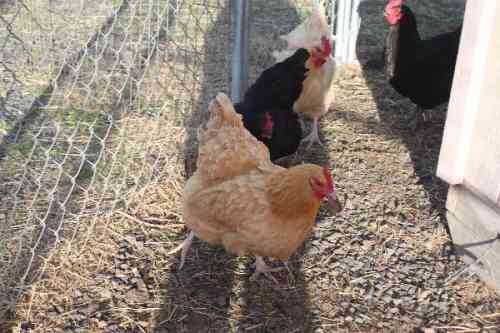 Three feeders full of food with the meat scrapes and they are all looking at each other for a piece to steal.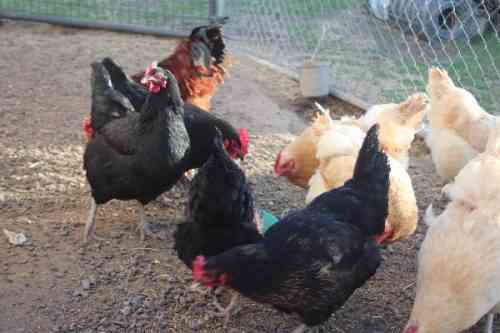 Monday afternoon, the first calf of the year.
Where do I find the food? Who is this stranger my size? Camera again, I am out of here.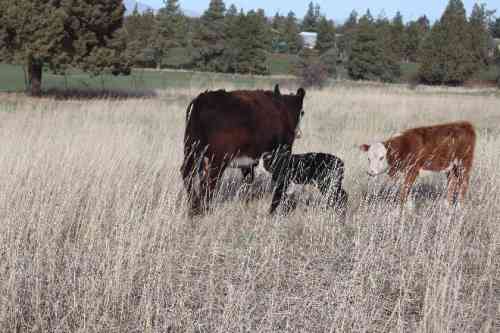 The miracle of life - a thinking, independent creature that did not exist 2 hours earlier.