The last word on 2016 polls
Submitted by gjohnsit on Tue, 12/20/2016 - 4:09pm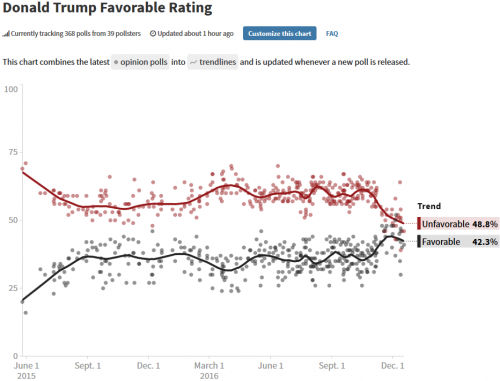 Donald having higher ratings than Hillary is notable.
But it's nothing compared to what has happened to the Dems ratings post-election, after their decision to maintain the status quo.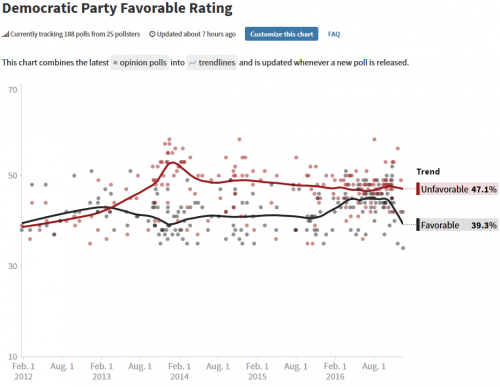 Digging into the polls:
While both the Democratic and Republican parties get negative favorability ratings, for the first time in two years, the Republican Party does better, with a negative 38 - 50 percent favorability, compared to the Democrats' 35 - 56 percent score.

This is the Republicans' best favorability score since a negative 38 - 49 percent rating in a November 26, 2014, Quinnipiac University poll, the last time the GOP outscored the Democrats. Today's favorability rating is the Democrats' worst since a 34 - 53 percent score September 28, 2015.
NBC/WSJ

Pelosi: No new direction