Submitted by Lookout on Sun, 06/21/2020 - 7:52am
Spring into Summer
Here in the northern hemisphere it is short nights and long days for the near term. It's funny to me how our sense of time changes. When the COVID-19 isolation was begun, it seemed like time was dragging, but now in the height of garden season and homestead maintenance, time flies. I can't keep up. The corona virus continues with more conundrums, cases, and deaths. The political kabuki theater continues to entertain and perplex. Racism continues to be endemic in our culture. The war drums continue to beat. And the Fed continues creating currency and transferring it to the wealthiest among us. At the same time the planet continues to rotate, revolve around our star, and travel with our solar system around our galaxy, as the galaxy itself speeds through space.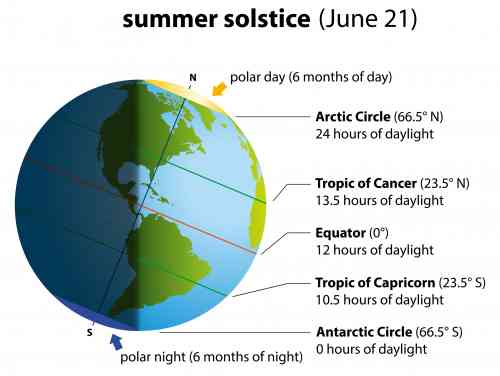 The solstice typically falls on the 20th or 21st of June
and marks the sun's most northerly point in Earth's sky.