The Weekly Watch
Submitted by

Lookout

on Sun, 02/11/2018 - 7:23am
Thwarting Peace and Democracy at Home and Abroad
The horrors of our foreign policy have been haunting me this week....along with the media promotion of the war machine. Lots of hand wringing about the budget, DACA, and the market, but not much discussion of our illegal presence promoting an immoral war in Syria, nor Yemen...nor Palestine. No, it's seventy six new nukes in the big parade, and a hundred and ten drones flying right behind. And let's get this straight, we shall not tolerate peace on the Korean peninsula, nor allow the Iranian nuclear agreement to stand. But wait, there's more...we have to shift our attention to China...and of course, big, bad Russia. Why? In order to protect "our" interests. Yeah, right. Well, we are promoting our brand of democracy in the Americas...recognizing fraudulent elections in Honduras and ignoring fair elections in Venezuela. This is nothing new...it just seems to be on steroids.
It is laughable..a big military parade in DC
https://www.washingtonpost.com/politics/trumps-marching-orders-to-the-pe...
Given that the U.S. is currently bombing seven countries and that civilian casualties have soared since Trump took office, anti-war groups were quick to denounce Trump's "marching orders" as "totally disgusting."
https://www.commondreams.org/news/2018/02/07/endless-wars-rage-aspiring-...
It isn't just the peaceniks, The Military Times readers are not interested in a parade either.
https://www.militarytimes.com/news/your-military/2018/02/08/89-of-reader...
Military parades are nothing new in the US
https://theintercept.com/2018/02/07/trumps-military-parade-is-ridiculous...
What a mistake...following Obomber's lead we're accelerating and modernizing our nuclear weapons. Col. Lawrence Wilkerson thinks it is a bad idea. Me too. (9 min or text)
http://therealnews.com/t2/story:21064:Has-Trump-Launched-a-New-Nuclear-A...
More from Wilkerson with good footage of the current lies from Ambassador Halley aiming for a war with Iran. (video or text)
https://www.democracynow.org/2018/2/9/lawrence_wilkerson_i_helped_sell_the
T-rump has loosened the policy to start a nuclear war
https://theintercept.com/2018/02/08/donald-trump-nuclear-war/
A one minute cartoon message from Buster the little nuke...
https://www.truthdig.com/cartoons/buster-little-nuke-video/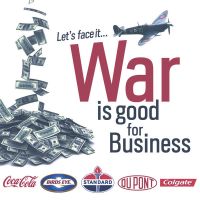 Syria:
Claims of Iranian drones hitting Israel and Israel jets being shot down...this doesn't sound good
(beware the corporate spin!)
https://www.truthdig.com/articles/israel-downs-iranian-drone-strikes-syr...
As top US officials speak openly of targeting Iran and Assad now that ISIS is defeated, reporter Ben Norton and Syrian analyst Ehsani discuss the escalating Syrian war on multiple fronts.
(21 min or text) http://therealnews.com/t2/story:21116:Syrian-War-Spirals-in-Trump%27s-Da...
"The US wants to keep Syria weak divided and poor"
https://www.youtube.com/watch?v=fzSESgW9gXY (1.5 min)
Caitlin Johnstone takes us down the rabbit hole that led us into Syria. The same establishment that lied to you about Iraq is now lying to you about Iraq's next-door neighbor
https://steemit.com/syria/@caitlinjohnstone/five-reasons-to-be-absolutel...
Caitlin also has a new podcast, Going Rogue. https://soundcloud.com/going_rogue
The most recent episode suggests the US plans to use the white helmet model to spread disorder and chaos around the world. (18 min with article)
https://caitlinjohnstone.com/2018/02/08/the-empires-horrifying-plot-to-f...
Jimmy Dore takes apart the "Assad gassed his own people" (9 min)
https://www.youtube.com/watch?v=j01F-_Rac9Q
Iran
Fifteen years after he helped write the Colin Powell speech that made the false case for war on Iraq, Col. Lawrence Wilkerson says Trump is following a similar path on Iran -- with the main difference being that the outcome now could "be significantly worse" (17 min or text)
http://therealnews.com/t2/story:21061:Wilkerson%3A-On-Iran%2C-Trump-Foll...
Afghanistan and Pakistan
You know the Afghan war has fallen out of view...easily forgotten in the slew of other wars we're promoting. I found this conversation with Pulitzer Prize-winning journalist Steve Coll about his new book, "Directorate S: The C.I.A. and America's Secret Wars in Afghanistan and Pakistan." quite interesting. (video or text)
https://www.democracynow.org/2018/2/8/directorate_s_steve_coll_on_the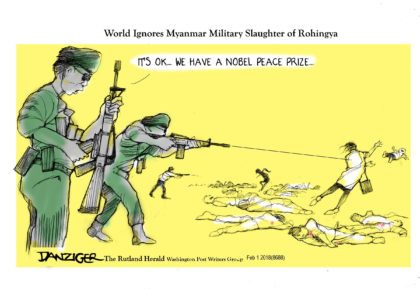 Now, we must advance further to Asia...China and Russia. Whaaat?
Jimmy uses a WSJ article to explain the complicity and absurdity of the Asian pivot . Wait I think I still remember that war in Vietnam – did we ever leave Asia? (21 min)
https://www.youtube.com/watch?v=KiRuLDTNM1w
Korea
The Trump administration is doing its best to thwart hopes for peace on the peninsula, says Christine Ahn of Women Cross DMZ (13 min or text)
http://therealnews.com/t2/story:21112:Trump%2C-Pence-Rain-on-Koreas%27-O...
Pence's poorly handled visit to South Korea may inadvertently help progress for peace in the Korea. https://popularresistance.org/us-misses-opportunity-for-peace-progress-a...
...and here in the Americas
The Vendetta against Venezuela continues. US Secretary of State recently completed a tour of Latin American countries where he unsuccessfully tried to rally support for regional sanctions against Venezuela. However, as Venezuela's Charge D'Affairs in DC explains, US unilateral financial sanctions against Venezuela is causing significant problems for the country
(20 min or text) http://therealnews.com/t2/story:21060:Tillerson-Tries-and-Fails-to-Rally...
The Honduran inauguration was a sham just like the election (2 parts with video or text)
http://therealnews.com/t2/index.php?option=com_content&task=view&id=31&I...
http://therealnews.com/t2/index.php?option=com_content&task=view&id=31&I...
Where's the media?
Corporate news networks hire former top U.S. government officials as analysts, who call for a more belligerent foreign policy, Ben Norton reports.
http://therealnews.com/t2/story:21093:Corporate-Media-Hires-CIA%2C-Penta...
Jimmy Dore weighs in too - explaining the deep state deep media connections (25 min)
https://www.youtube.com/watch?v=3KA9RbIIURY
One more from Jimmy reviewing the FBI manipulation of social media. (20 min)
https://www.youtube.com/watch?v=MYAvvAQopmQ
You sure can't trust the intelligence community. They've been conducting a top-secret operation to recover stolen classified U.S. government documents from Russian operatives, according to sources familiar with the matter. The operation has also inadvertently yielded a cache of documents purporting to relate to Donald Trump and Russian meddling in the 2016 presidential election. James Risen
https://theintercept.com/2018/02/09/donald-trump-russia-election-nsa/
Where do we go from here?
Here's ten tips to get us out of war
https://www.truthdig.com/articles/ten-commonsense-suggestions-making-pea...
Medea Benjamin suggests divesting from the war machine the way other entities are divesting from fossil fuels
https://www.truthdig.com/articles/reel-u-s-war-machine/
Divestment offers an alternate means of addressing the blight of war profiteering in an era in which traditional political routes have been closed by our craven representatives.
https://www.alternet.org/activism/congress-keeps-funding-war-machine-pub...
http://www.divestfromwarmachine.org/
At least the court upheld the right to boycott and divest. A federal judge has ruled that Esther Koontz's constitutional rights were violated when she was denied a Kansas teaching job over her refusal to renounce the Boycott, Divestment, and Sanctions movement (BDS) against Israel (video and text)
http://therealnews.com/t2/story:21062:Kansas-Teacher-Scores-Big-Win-for-...
If the courts defend the rights of the people, the obvious thing is to take over the courts. Impeaching judges is the new tactic to preserve political power and appears to be an emerging strategy Republican-gerrymandered states.
https://www.alternet.org/election-03918/republicans-trying-preserve-thei...
It is time to reinvent our country, the current system is dysfunctional.
http://inthesetimes.com/rural-america/entry/20887/thomas-linzey-communit...
One approach involves worker owned coops – bringing democracy to the workplace.
https://wagingnonviolence.org/feature/worker-owner-cooperatives-alternat...
The worker owned coops lead to a better mental health. Part of this larger discussion on the role of society and the workplace in depression. Johann Hari argues that depression is more than a chemical imbalance (28 min or text)
http://therealnews.com/t2/story:21094:Depression%3A-Not-Just-Personal%2C...
Germany illustrates a positive path forward for workers with Jimmy Dore (9 min)
https://www.youtube.com/watch?v=thJiya67ogY
Education
The horror of Betsy DeVos –
https://soundcloud.com/haveyouheardpodcast/one-year-in (25 min podcast with edited text)
https://www.alternet.org/what-do-we-know-about-betsy-devos-extreme-agend...
Teachers' groups, parents, and students were barred from entering the Department of Education on Thursday, the anniversary of Betsy DeVos's confirmation as Education Secretary, to present her with a "Failing" report card alongside tens of thousands of comments from teachers who disapprove of her performance leading the nation's public education system.
https://www.commondreams.org/news/2018/02/09/trying-deliver-failing-grad...
With nearly a third of Puerto Rico's 1,100 schools still without power and hundreds more plagued with crumbling walls, leaky roofs, and spotty Internet, Governor Ricardo Rosselló recently announced he will propose to create charter schools and voucher programs as a recovery strategy for the island's education system.
http://educationopportunitynetwork.org/puerto-rico-braces-for-wave-of-sc...
What is so bad about charters? They are about money for the administration not about education.
http://www.azfamily.com/story/37400255/charter-school-transferred-nearly...
There would be huge benefits if the federal government were to forgive all existing student debt.
https://mic.com/articles/187807/want-to-grow-the-us-economycancel-studen...
The Environment
Electric vehicles - Within six years, the cost of owning an EV will be cheaper than purchasing and running a gasoline or diesel model
https://www.ecowatch.com/ev-charging-stations-2530808186.html
A device which cleans pollution out of the air and generates hydrogen fuel as a by product?
https://nieuws.kuleuven.be/en/content/2017/new-technology-generates-powe...
https://www.alternet.org/environment/device-can-stop-pollution-where-it-...
There's plenty to clean up...and industry doesn't want to be responsible. Chevron Accused of $2 Million Witness Bribery Plot in Ecuador Pollution Case
http://therealnews.com/t2/component/content/article/671-reynard-loki/348...

Economy
Richard Wolff was on Amy's show this week. He explains the tax bill but never has the opportunity of painting his vision of workplace democracy. Amy's kept after him to be critical of T-rump like she's been doing all her guests. Still a worthwhile read or listen (text or video)
https://www.democracynow.org/2018/2/5/as_paul_ryan_touts_a_secretarys
So how did the tax bill pass? Lobby money...surprise!
https://www.truthdig.com/articles/lobbying-surged-congress-shaped-tax-bill/
It is a rigged game and the market confirms it.
https://theintercept.com/2018/02/08/stock-market-crash-jobs-report-wages/
A couple of interesting interviews with economist Robert Pollin of PERI with video or text.
This is Ronald Reagan mark two. Ronald Reagan's strategy for economic policy was tax cuts for the rich, increase defense spending, to hell with the deficit. The deficit is going to increase. Then, once the deficit increases, of course, then the Republicans could say, "We can't afford all this social spending." As we've talked about before, there's only three big pots in the whole federal government. One is defense, one is healthcare. The other one is pension and social security.
http://therealnews.com/t2/story:21099:Trump-Budget%3A-Reaganomics-%2B-Mi...
The current average price-to-earnings ratio of stocks is still far above the historic average, so we should not be surprised that there is a stock bubble and that it burst, explains Robert Pollin
http://therealnews.com/t2/story:21097:Unregulated-Financial-Markets-Crea...
I guess everything is for sale at the right price...including commercializing parts of a MLK anti-materialism speech. A couple of takes on the ad -
Dr. Gerald Horne discusses a controversial Super Bowl ad which used King's famous "Drum Major" speech to sell Dodge Ram pickup trucks, which seemed exceedingly tone-deaf given King's fierce opposition to capitalism and consumerism (video or text)
http://therealnews.com/t2/story:21069:Ram-Truck%27s-Super-Bowl-Ad-Drives...
More on the ad from Harry Edwards (video and text)
https://www.democracynow.org/2018/2/6/when_us_needs_mlks_voice_more
One more piece from Eric Ortiz
https://www.truthdig.com/articles/country-without-heart/
Well the new poor peoples campaign has kicked off 40 days of action
https://www.commondreams.org/news/2018/02/05/decrying-dog-eat-dog-system...
This really is laughable and worth a few minutes of your time
What really happened at the T-rump inauguration? Never heard footage... (4 min)
https://www.youtube.com/watch?v=gneBUA39mnI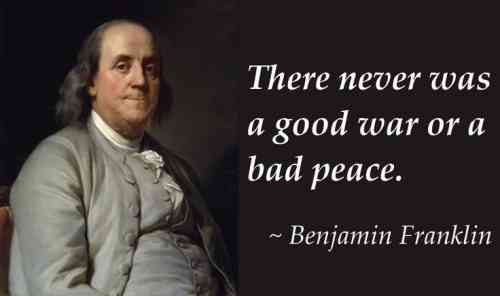 Well round we go. When another new war starts we'll hardly know. How do we stop this stupidity? Or will a nuclear winter or a climate melt down make the question moot? If only we could seek peace instead of war...
Wishing you all the best. Have a good Sunday. I look forward to your comments, ideas, and additional stories.