The Weekly Watch
Submitted by Lookout on Sun, 09/26/2021 - 6:30am
Fit for Survival?

As individuals and as a species we don't seem fit. Perhaps we've arrived at our evolutionary dead end, but who knows, our species is very adaptable. Now as individuals, we all know we'll reach an end point. To my mind, the question is with what quality of life. My partner often asks, "Why are we so lucky?". There has been some luck and tricks of fate, but some of our quality of life is due to planning...doing without so that now we have enough to be comfortable. We also had the foresight to buy property when it was fairly inexpensive. Taking care of our health has paid dividends... we have no big medical issues. Others in the US are not so fortunate. The health of so many is poor and is one reason US COVID outcomes have been the world's worse. Now, we can go forward making better choices as individuals. I wish we could do the same for the society, but so many road blocks impede real progress. So are we fit to survive? Will we evolve?
Most death and illness is being driven by poor diets. We've been told to eat the wrong things. Conversely, we can cure many chronic disease simply by changing our diets. Corporate capture is real, and here is yet another example of how big food and big pharma conspire to maximize profits at peoples expense. Here's some of my favorite doctors, journalists, and dietary scientists to explain. Fat Fiction reveals how the United States government relied on questionable evidence to support one of the most damaging public health recommendations in the history of our country: the "low fat diet." This is over an hour and a half, but you can watch over a couple of sessions.
Well Worth your time. Nothing new to regular WW readers, but it is very well done.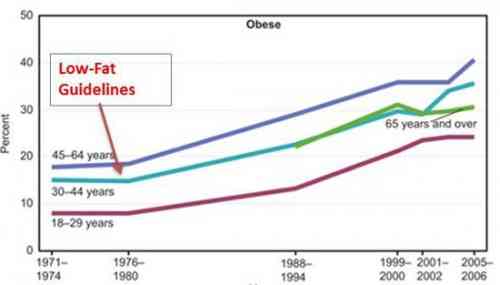 The US is leading the way, but we're not alone.

For a few years my hypothesis has been that obesity was driven by increasing carb consumption, but Chris Knobbe has me thinking the problem is seed (vegetable) oils. His evidence is quite convincing. This is 46 minutes and worth every second, IMO.
Big food is using tobacco's play book...addiction. Processed and fast food is designed to make you want more...then just blame people for not eating less and exercising more. The calorie in vs out model isn't correct, and doesn't work for long term weight loss. Different foods evoke different hormone responses. For example, 100 calories of oreo cookies spike blood sugar and insulin, but a 100 calories of salmon does not. Our physiology utilizes foods differently, so a calorie isn't a calorie except on a lab bench. It is what we eat that is the issue. There are many approaches to a healthy diet, sadly the recommended food pyramid isn't one of them.
So what do we eat since the guidelines are so flawed? This is an excellent answer...
(3 min - but the entire 15 min is good)
0:00 The strength of the US dietary guideline's evidence
2:20 The problem with this observational study
6:17 Healthy user bias as a statistical artifact
11:11 The evidence shouldn't be used to make recommendations
12:17 How do we know what to eat?
Here's a couple of other reasonable approaches to diet.
Sten covers hormonal response to various foods as well as suggesting several tricks including ideas like Apple Cider Vinegar, MCT oil, walking, meditation, and more.
Here are 10 things that will melt your belly fat off quickly. What is great is they are all natural and healthy ways to lose weight and reduce your waist line.
https://www.youtube.com/watch?v=Ax-WEtLBUd4 (21 min)
Ken Berry suggests eating what he calls a proper human diet. The most long lived people have eaten many types of diets from primarily meat and milk, to diets based on a type of sweet potato, to fish, blubber, and seal meat. Here's his take...
https://www.youtube.com/watch?v=jwagCofBDj8 (23 min)
So why don't people understand and use healthy diets? These doctors describe their experiences in an interesting Q&A session. It is way too long at 2+ hours, but just the first couple of questions explains the difficulties doctors and scientists have to both conduct and relay dietary studies. https://www.youtube.com/watch?v=Rpy2Y01o6hs
It is about much more than body image, Obesity is highly correlated to a variety of diseases, including COVID.
There are many bad health outcomes as the US obesity epidemic has progressed. Diabetes primary among them.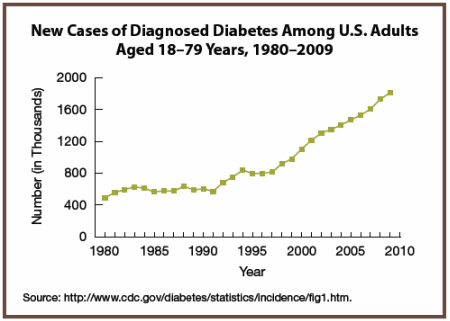 Diabetes:
Type 2 diabetes can be reversed naturally, but only if you understand the basics of how type 2 diabetes became an epidemic and what were the causal factors. Dr. Jason Fung explains why the diet is the most important factor in type 2 diabetes and how we can use dietary methods to reverse type 2 diabetes.
https://www.youtube.com/watch?v=uFJ_TwGAxlQ (11 min)
Jason uses diet combined with fasting to obtain his results. His patients tell many more stories of reversal on his channel. See https://thefastingmethod.com​​ for more.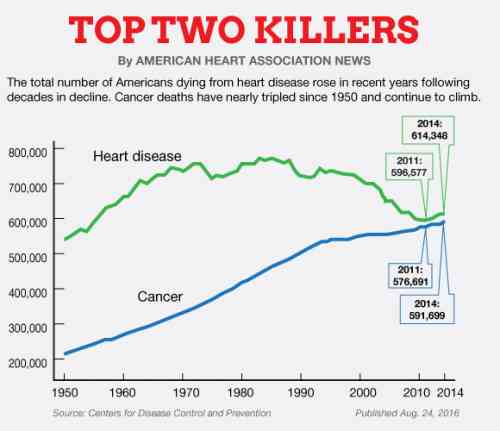 The reduction in tobacco as well as new heart surgical procedures has helped to lower heart disease as seen in the graph. I smoked tobacco for years, but about 2000, I lost two good friends (and fellow smokers) to lung cancer. One of them told me, "I tried to quit for years, but when the doctor told me I had stage four lung cancer it was easy to get off cigarettes". That inspired me to quit tobacco, which required some effort, but now 20 something years later the monkey is entirely off my back and tobacco never crosses my mind. So if you're a smoker, I get it.
Dietary changes have helped with and even reversed many chronic diseases like diabetes, heart disease, cancer, and dementia. I'll list some sources for each one in case you have interest in a particular disease.
Heart disease:
Primary Causes of Heart Disease - Ivor Cummins & Dr Jeffry Gerber
Research shows that adhering to four simple behaviors can prevent 80% of heart disease. They are: not smoking, exercising 3.5 hours a week, eating a healthy diet, and maintaining a healthy weight. Unfortunately, fewer than 3% of Americans meet this criteria. And while traditional medicine relies mainly on medication to treat and prevent heart disease, we know that the way you eat, how much you exercise, how you manage stress, and minimizing your exposure to environmental toxins can all be much more effective levers for treating and reducing the risk of heart disease.
Dr. Hyman sits down with Dr. Cindy Geyer to discuss the Functional Medicine approach to treating heart disease. (44 min)

Cancer:
The SURPRISING SCIENCE Behind PREVENTING CANCER! | (1.3 hours)
William Li & Jason Fung
The right diet is so imperative in preventing cancer or during the healing process. This is in large part because of the role insulin plays in cancer; insulin acts as a growth factor in the body, which is one of the reasons too much insulin leads to obesity. It's also why insulin will support the growth of cancer cells. Recent research is now revealing the connection between insulin resistance and cancer, what you can eat to prevent cancer, and much more.
Prof. Robert Lustig - 'Sugar, metabolic syndrome, and cancer' (57 min)
Dr. Lustig has fostered a global discussion of metabolic health and nutrition, exposing some of the leading myths that underlie the current pandemic of diet-related disease. He believes the food business, by pushing processed food loaded with sugar, has hacked our bodies and minds to pursue pleasure instead of happiness; fostering today's epidemics of addiction and depression. Yet by focusing on real food, we can beat the odds against sugar, processed food, obesity, and disease.
Dementia
EAT THESE FOODS To Prevent ALZHEIMER'S & DEMENTIA | (47 min)
David Perlmutter & Mark Hyman
A poor diet affects our brains in more ways than one. What we eat influences everything from our mood, ability to focus, and memory to our tiniest gut friends—microbes—and how well they function and fight off invaders. Dr. Perlmutter and I discuss the power of eating the right kinds of carbs for supporting the gut-brain connection and how certain dietary interventions, like including healthy fats such as MCT oil, can boost cognition.
An internationally recognized expert in the mechanisms of neurodegenerative diseases, Dr. Dale Bredesen's career has been guided by a simple idea: that Alzheimer's as we know it is not just preventable, but reversible. Dr. Bredesen's dedicated pursuit of the science that makes this a reality has placed him at the vanguard of neurological research.
Here's his 10 min TED talk https://www.youtube.com/watch?v=TzJSCttlQmc
All of these dietary approaches have two primary things in common.
and .
No one speaks to the dangers of sugar better than Dr Robert Lustig. His 1.5 hour somewhat technical presentation Sugar: The Bitter Truth has had over 14 million views.
Here's a 32 minute discussion about how sugar has hacked the American mind through addiction.
UCSF endocrinologist Dr. Robert Lustig explores how industry has contributed to a culture of addiction, depression and chronic disease. Always provocative, Lustig reveals the science that drives these states of mind and offers solutions we can use.
Death by sugar?
Everybody Who Eats Needs To Hear This Warning | David Perlmutter on Health Theory (54 min)
part 2 (53 min)
More on Processed oils...
Visit the factory to see the problem...
The $100 Billion Dollar Ingredient making your Food Toxic - (28 min)
And more on the history of how these oils came into our diet.
Nina Teicholz - 'Vegetable Oils: The Unknown Story' (36 min)
Here's another of my health heroes calling out big pharma.

Did you see the recent hype on the latest cholesterol-lowering confection from Pharma? No data whatsoever to suggest it will improve heart disease outcomes, but UK NICE body has pronounced that billions will be spent on it regardless?
Dr Aseem Malhotra FRCP, Consultant Cardiologist, Professor of Evidence Based Medicine and
Chairman of the Public Health Collaboration said,
https://thefatemperor.com/wp-content/uploads/2021/09/Press-release-Chole...
"What we witnessed take place in the news a few weeks ago was in my view nothing short of a brilliant PR stunt carried out by the pharmaceutical industry supported by scientists with personal or institutional financial ties to manufacturers of the drug with no counter view on the science or media exposure of their flagrant conflicts of interest. Media headlines suggested that 30,000 lives could be saved over 10 years from this drug when current evidence reveals not a single life would be saved nor a single heart attack or stroke prevented. If NICE approve this drug it will be a victory of marketing over science, and not what's in the best interest of patients, the public or the NHS. The totality of evidence reveals that lowering LDL-cholesterol has no clear relationship with preventing heart attacks, strokes or death and the lower is certainly not better with an association with very low levels of LDL-C with increased mortality. This unscientific obsession with lowering LDL-C as a primary focus in preventing and managing heart disease needs to stop. This decades long mass experiment has failed. It's time to stop falling for the great cholesterol con"
The #1 Killer - and they're treating it ALL wrong. Excellent explanation of Cholesterol.
According to the CDC around 655,000 Americans die of heart disease EVERY YEAR – and it's been that way for the last 80 years.
Time stamps of topics...
Why standard cholesterol tests can have almost ZERO indication on your health – and the much more accurate test you should ask your doctor about (this could save a life!) (2:00)
The cholesterol LIE most people have believed for years – and what you NEED to know about cholesterol and your health (4:30)
The surprising truth about statin drugs – and the heart health plan I try first with most patients (ask your doctor if it might work for you) (9:00)
The #1 driver of heart disease (and almost ALL other serious illness) – and how avoiding it may help you live a longer, healthier life (17:00)
Why the term "pre-diabetes" is total nonsense – and what this diagnosis really reveals about your health (22:00)
What insulin resistance really means, how it happens in the body, and the first step to supporting HEALTHY insulin levels(28:00)
Why finding health goes beyond a better diet and more exercise – and how THIS could matter just as much (30:00)
Why I LOVE this lesser-known cooking oil, how I use it, and the best place to find it(43:00)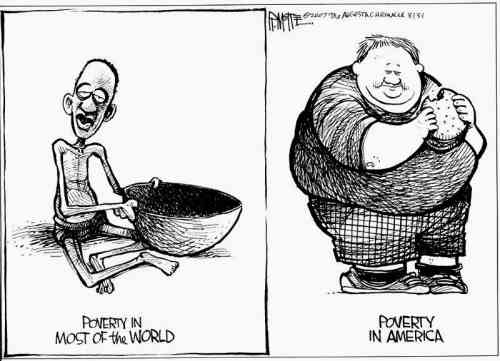 COVID has created a lens to see the dysfunction of the US health system. I'm particularly concerned about the societal impact especially with children. Kids in particular are being negatively effected by COVID. Since the pandemic, US Children have become even more obese. Bless their little hearts, give them another piece of candy, or more ice cream, or how about a honey bun?
https://www.youtube.com/watch?v=SrMFyVeRReU (8 min)
Megyn discusses her kids school experience, and wonders about the social implications. I think the deleterious effect of our approach dealing with COVID has been worse for the children, and as a result will play out over decades.
Why wasn't this guidance promoted from the start? 2-3 minutes provides the message.
Rarely have I agreed with DR FAUCI more than THIS…
I like gardening to stay in tune with nature, my food, and my sanity. Jim talks about his mistakes and how gardening helps to shape attitude and well being. (10 min)
Gardening isn't for everybody, but there are market gardeners in almost every community. If you don't garden you might want to build a relationship with small scale local producers. Why?
The UN is holding it's food summit this week, but it is corporate interests sitting at the table.
How big corporations and Bill Gates took over the UN food Summit
Large corporations and the Bill & Melinda Gates Foundation took over the United Nations Food Systems Summit, abandoning small farmers on behalf of Big Ag companies, endangering food sovereignty.
(9 min)
TPTB understand if they control food, they control people. Add in FedCoin or some digital currency so they can track your food (and all other) purchases, and we have an even more dystopian world. They have already used advertising, capture of government regulators, and processed food addiction to control our diets.
Highly processed foods form bulk of U.S. youths' diets
Most "fast food" is highly processed and has become increasingly common.
During 2013–2016, 36.6% of adults consumed fast food on a given day.
Be proactive friends ... eat well, sleep well, get out and take walks, and chill instead of stress. If you have friends struggling with a health issue you might want to send them the film up at the very top...or even this entire discussion.
Well no matter how healthy we are, life has a natural progression from cradle to grave. I hope you are able to enjoy your journey! Happy Sunday.