The Weekly Watch
Submitted by Lookout on Sun, 06/16/2019 - 7:58am
Workin' on a Buildin'
I've almost finished replacing our well house. It was the only structure I didn't build myself on our place. It was thirty something years ago, and we had just (almost) finished the house when the school year started and we were off to start teaching in a new system. A friend helped by building our well house. It lasted these 30 years (or so) as did the air tank, pump and so on, but it was a just in time replacement. I think this new well house system will see us out, supplying good quality water for at least another 30 years. The project brought to mind the type of structures we could construct for a sustainable future, and aroused pleasant memories of building projects past, present, and future.
(4.5 min)
The bones of our house were put up in a weekend when we invited all our friends to camp and help us with a "house raising". Framed and with a subfloor by the end of the weekend, we had a dance in the open space. It may be that structures hold the spirits of those that created them, because our home seems filled with the good spirits of that initial raising. I hope to digitize the images from that event and share them in a more meaningful way sometime soon. The present calls with continuing projects. After completing the well house this week, there's still the new garden fence to construct this summer. Homesteading is a constant series of chores...you need to enjoy building and tending to tasks...really I think it is the accomplishment which drives you to do more. At this point I feel it is an accomplished to still be building and working with my hands.
So this week I wanted the share with you some of the structures and buildings which speak to me, and hope you will chime in with structures, buildings, and systems that you find hopeful and that you see as the path forward. As I designed our house I was influenced by F. L. Wright's usonian homes as well as David Wright's "Passive Primer". So let's dive into sustainable buildings...
First on my list is Earthships. This link will lead you to many examples...
https://www.youtube.com/results?search_query=earthship+homes

...here's a nice 9 min story of an earthship...
In this video, we meet Connie and Craig from Wind Chasers. They're a retired couple who built themselves a 100% off-grid, passive solar earthship using plans they bought from Mike Reynolds (the man featured in the Garbage Warrior documentary (2 min trailer) - check it out if you haven't already!). The couple built the earth ship because they wanted to live an environmentally sustainable lifestyle, but they also wanted to live a financially sustainable lifestyle that would allow them to retire comfortably. Building this home using recycled tires and portland cement cost them a fraction of what a conventional house would have cost, and they got the 1200 recycled tires they needed for free! In addition to the low construction cost, they don't pay any bills to maintain the home. They use solar power instead of being hooked up to hydro. They collect their rain water instead of being hooked up to municipal water. They store energy from the sun in the thermal mass of their home instead of having a furnace. They use a composting toilet instead of paying to install and maintain a septic system. And they treat their own greywater (from the kitchen & shower) on site. There is a fireplace in the home, but the couple says they only use it a few times per year for atmosphere, and they don't depend on it as a heat source. The couple even grow a lot of their own food in their indoor planter, like tomatoes, sweet potatoes, bananas, carrots - you name it! The planter also stores energy from the sun to help maintain a stable temperature in the home. The first earth ships were built in New Mexico by Mike Reynolds, and while many people think they're amazing, they don't believe that earthships can be built in harsher environments (like in Canada for example). This earth ship is built near Lake Erie, in Ontario, Canada. It did take a few years for the home to absorb all of the thermal energy it needed to maintain a stable year-round temperature, but now that it's had time to cure and mature, it's working great. Mat and I were completely blown away when we walked into the house and realized how incredibly well the house was performing without any of the traditional inputs we're used to seeing in a conventional home. We enjoyed the feeling of being outdoors that the house provides with the natural light, curved walls, and luscious greenery. The recycled bottle walls are spectacular, too. If you're interested in learning more about Connie and Craig's earthship, you can visit their Wind Chasers website here: http://www.windchasers.ca
Building underground has many advantages...protection from weather, radiation, thermal mass storage, and much more. There are more primitive approaches. I can't help but like this old timer....still building and innovating.
(23 min)
Mike Oehler lived for over 30 years in an underground home that he built for $50 (and expanded for $500) on his land in Northern Idaho near the Canadian border. Now in his seventies his arthritis keeps him from hiking up to his home, but he continues to "write and proselytize" In 1968 like thousands of other San Franciscans hoping to go "back to the land", Oehler bought property and began to build a homestead. After spending a winter freezing in a small cabin, he designed a home that would use the earth as insulation. With his first attempt he fell into the easy errors of what he calls a "first thought house": a hole cut into a hillside with south-facing windows. Gradually he began to innovate with subterranean design, creating better ways for letting light in: among them "the Hollywood Wing", "the Royer foyer", gables and most-importantly the "uphill patio" (which also provides space for an earth-sheltered greenhouse). He also created an inexpensive, low-tech approach to basic design with what he calls PSP or Post/shoring/polyethlene. Mike Oehler's "$50 & Up Underground House Book": http://www.undergroundhousing.com/
Here's another approach...

Rebecca Weitzel and Jeff Waschkowski live in a buried home in Omaha, Nebraska and while winters temperatures can hit negative 30 degrees (record lows), inside the home is affected by the temperature of the earth, not the air, and rarely drops below 55°F (13°C). Built as a labor of love by Lloyd Texley, the former head of science for the Omaha Public School District, the underground home took him 10 years to build. He buried 3 rebar-enforced concrete domes under up to 15 feet of dirt. The home's only opening is a glass wall facing south. Waschkowski explains that because the indoor temperature reflects the heat of the surrounding earth, it mostly fluctuates between 64 and 74°F. The couple explain the home is also very quiet and soundproofed from the noise of their busy street. With all the cement, the home was fairly expensive and Waschkowski argues that berm houses (earth-sheltered homes) are about half the cost with most of the same benefits.
Another way to use the Earth's thermal properties is with Earthtubes. Typical homes can be refitted in this way...
https://www.thenaturalhome.com/earthtube/
https://www.youtube.com/watch?v=Prd3Pf1h4hQ (4 short clips)
A few weeks ago I featured this retired Nebraskan. He heats his greenhouse with Earthtubes to grow oranges...
https://www.youtube.com/watch?v=ZD_3_gsgsnk (18 min)
I am a soil scientist by training so digging in earth seems natural to me, but there are other approaches. What about living on water like this couple in BC? Catherine and Wayne have build a floating off grid paradisaical homestead where they live full time in Canada, growing their own food, creating art on their man made island.
http://www.browningpass.com/freedom-cove-tour-tofino/
(12 min)
...Or what about living on a boat? You would be ready for sea level rise anyway...Tony and Margo are retired and have lived aboard their Catalina 36 sailboat for over 20 years. (11 min)

There are a variety of boat building techniques. This epoxied foam core is an interesting DIY method...
https://www.youtube.com/watch?v=OwABZT2pIn8 (8 min)
It is similar to a technique used for building campers...want a life on the road?
Here's a tear drop camper build...lots of work in this project!
https://www.youtube.com/watch?v=VTsp62-BeIE (7 min)

I have a home I built and continue to enjoy, but there are other projects that I hope to construct at some point. I still want to build a photovoltaic (PV) system. It really isn't that difficult. Here's a simple system install.
https://www.youtube.com/watch?v=uobUwjCLfok (12 min)
I plan to build another pole barn to store my tractor equipment and utility trailer and use the roof (or southern side) for collectors and to house batteries. I mainly want to use the system to recharge an electric car and to provide power during outages.
I keep hoping that salt water batteries become available again in the near term.
https://www.youtube.com/watch?v=1EhnmWo2CZ8 (8.5 min)
There's lots of work building a dream, but there are rewards. We all start out in different places and grow at different rates. We are called to different skills and talents. But I would argue we all build...relationships, friendships, homes, and much more. Some sew and "build" clothes (a talent I admire). Some build recipes and dishes. Others build music to crescendos....and on and on. I realized a few years back that every new structure I build requires maintenance. The larger your footprint, the more there is to do. The object is not to build more, but to build wisely, sustainably, with an eye to the future. We need to dream of all people building a sustainable meaningful life...and walk that path as well as we are able.
I wish we were trying to build a better world. In fact if the US would simply stop being the world bully the planet would be more peaceful. This week alone, we demand Julian's extradition in order to prosecute a publisher for revealing our war crimes. We (or our evil allies) probably droned a couple of tankers as a false flag to create a war with Iran, after blowing up three Syrian tankers a week or so ago (with little to no press). We announced this week we would send more troops to Poland and sell them more weapons (and freedom gas), a move to piss off Russia.
Among all the bad news was a leaked tape (32 min) of the SoS Pompous the Koch Creature revealing the horrid nature and goals our our government... He revealed:
The damn Venezuelans won't support our coup
https://www.youtube.com/watch?v=9mJVWYhUbNc (5 min)
https://www.zerohedge.com/news/2019-06-06/leaked-pompeo-recording-reveal...
The ME peace plan is a farce
https://tribune.com.pk/story/1985915/3-leaked-tape-pompeo-questions-kush...
The US will interfere in UK politics to ensure Corbyn will not become PM
https://www.youtube.com/watch?v=dcOG16exGTY (6 min)
https://www.theguardian.com/politics/2019/jun/09/mike-pompeo-leaked-reco...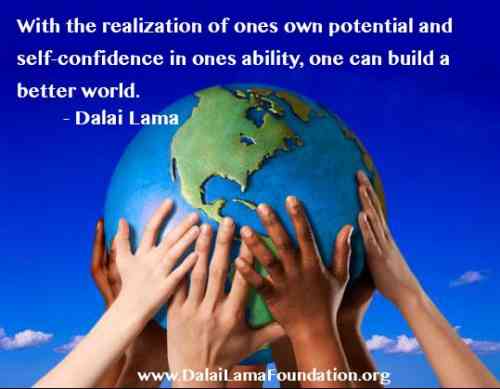 Yes friends, if the US would just stop sowing seeds of discord and violence we would be on our way to building a better world. I continue to see efforts to improve our world...
https://rebellion.earth/2019/06/12/newsletter-23-radiohead-joins-the-reb...
(11 min)
So do you have buildings that speak to you? Or are you involved in a building project? Have you created your dream structure? Perhaps you have a news story to share? If so, I hope you will comment below. Have a great Sunday and a good week folks!