The Weekly Watch
Submitted by Lookout on Sun, 04/07/2019 - 7:49am
Bloomin' Idiots
It's an orgy! Flowers are spreading their pollen far and wide. Perhaps plants go insane like breeding animals...thoughtlessly spending their energies in hopes that their pollen will land on a fertile stigma....caught in a sexual frenzy. To paraphrase Jimi, it's a yellow haze gonna kiss the sky. Flowers are attractive (for the most part), at least to some pollinators. Many pollinators are insects and they are disappearing, you know. In the cycle of life there is a time to create seed by blooming. Later in life, at maturity, is the time to sow seed. In recent years I've come to the conclusion that as a species, we never matured beyond the selfish infant stage (which might explain why we are such bloomin' idiots)...but evolution happens and there are pockets of growth and progress. Are the choices we have illusory, or can we direct our own development? What choice does the flower have?
I know I shouldn't be shocked that our collective hypocrisies and idiocy go unmentioned and unnoticed. I thought Bernie did a good job in his town hall asking about Saudi Arabia's last election after being grilled about Venezuela's election results (which he incorrectly described as flawed). MbS is a tyrant despot that the Trumpeteers support but elected president Maduro is a dictator who must go? And we know why we support the tyrant/absolute monarchy...
cause they buy lots of weapons.
...new data showing US arms deals with Saudi Arabia and the UAE are "dramatically understated" and billions more than previously reported. The data collected by arms trade watchdog Security Assistance Monitor (SAM) shows the US has struck at least $68.2 billion worth of deals with the two countries since they started their war in Yemen. "In fact, the weapons expenditure could have funded the United Nations's 2019 humanitarian appeal for Yemen – which totaled $4 billion – 17 times over."
...and Yemen is the humanitarian disaster, not Venezuela
https://thegrayzone.com/2019/03/26/4-years-yemen-independence-us-saudi-w...
https://thegrayzone.com/2019/03/26/us-foists-humanitarian-aid-on-venezue...
And of course another reason for our support of the family of Saud is the petrodollar. But now the Kingdom of if Washington passes the "NOPEC" bill, aimed at applying economic pressure to oil-exporting countries. https://www.youtube.com/watch?v=Rdu-f5zJ-0Y (4.5 min)
https://www.rt.com/business/455607-saudi-petrodollar-oil-trade-nopec/ (text)
Other allies are looking elsewhere...
Italy endorsed China's ambitious "Belt and Road" infrastructure plan on Saturday, becoming the first major Western power to back the initiative to help revive the struggling Italian economy. https://www.reuters.com/article/us-italy-china-president-idUSKCN1R40DV
When you look at our friends...they don't seem friendly. Not just Saudi Arabia, but Israel and Eygpt too..
Hypocrisy can be contra-strategic in addition to ethically unseemly. Throwing arms, cash, support, and the American name behind a military dictatorship, a theocratic absolute monarchy, and a corrupt, apartheid-like government, shames our nation and subverts safety. It is as indefensible as it is counterproductive. That Washington is able to do so demonstrates that either the public is utterly apathetic or completely powerless in the face of the corporate arm's industry.
https://original.antiwar.com/Danny_Sjursen/2019/04/02/with-friends-like-...
Israel continues the Palestinian Apartheid...shooting protesters every Friday for the last year without a whimper out of the MSM.
https://electronicintifada.net/content/braving-israels-bullets-one-year/...
But ask Ilham, just mention AIPAC's influence and they go off the tracks...Here's why
https://www.opensecrets.org/industries/summary.php?ind=Q05&recipdetail=H...
The US is a weapons and war economy, but where is the conversation? A quiet whisper from Tulsi...a silent murmur from Gravel. As long as the corporations control the narrative we will not have the conversation. It always comes back to the profit motive... the straight jacket encasing the insanity.
We saw it this week when NATO Secretary General Jens Stoltenberg addressed a joint session of the U.S. Congress fanning the fire of a 'Russian threat.' Peter Kuznick says it is an ; Pietro Shakarian discusses the self-serving NATO expansion and the hyperbolic Russia threat narrative (video or text)
https://therealnews.com/stories/obscene-bipartisan-applause-for-nato-in-...
Don't you love the myth of spreading de-mock-crazy...(video or text)
https://therealnews.com/columns/on-natos-70th-anniversary-important-to-r...
So as people debate and align and promote various politicians, no one even mentions the real elephant in the room...that US elections are RIGGED! (and it ain't the Russians). Sure would be nice if we had a legitimate system... (15 min)
Here's more specifics from Greg Palast and Lee Camp this week
https://www.youtube.com/watch?v=Dl9y9wA4HlY (16 min)
So sanctions, wars and coups...mainly for oil.
With two of the largest oil producers, Iran and Russia, under U.S. sanctions, all profiteering eyes of the west turn to oil rich Libya, says Vijay Prashad, the author of the book, Arab Spring Libyan Winter (video or text - 2 parts)
https://therealnews.com/series/bloodshed-in-libya
As the rate at which sea ice is melting in the Arctic accelerates, analysts have predicted unprecedented access to vast deposits of undiscovered oil, natural gas, and other natural resources. In 2008, the US Geological Survey estimated that the Arctic may contain 13% of the world's undiscovered oil and up to 30% of the world's undiscovered gas resources
https://www.thearcticinstitute.org/russias-arctic-strategy-energy-extrac...
Companies such as Google, Amazon, and Microsoft have triumphantly announced themselves as petroleum production partners, Gizmodo reporter Brian Merchant has documented in a recent report. (video or text) https://therealnews.com/stories/how-big-tech-has-helped-big-oil-automate...
...And why don't we act?
Fossil Fuel Trade Associations Spent $1.4 Billion on Ads alone in Past Decade
https://therealnews.com/stories/fossil-fuel-trade-associations-spent-1-4...
There are answers...nature is a self healing system. We just need to quit spewing poison into the atmosphere https://www.commondreams.org/news/2019/04/03/bold-new-campaign-highlight...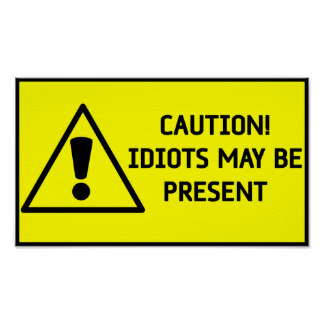 So we run ever faster toward our own extinction?
Today it takes children to speak truth of our greatest peril. Adults are too absorbed in the practicality of profit margins and productivity to act for their own survival.
"We live in a strange world, where children must sacrifice their own education in order to protest against the destruction of their future." (5 min)
Historian and energy researcher Simon Pirani likens this collective failure to act on climate change to the "collective madness" of World War I, in which old world imperial loyalties set loose the juggernaut of a mindless, pointless bloodbath
https://www.truthdig.com/articles/the-madness-driving-climate-catastrophe/
Another example of the insanity is the persecution of Julian, the truthteller, the week after the most obvious press failure since WMD's and 911...Russiagate.
Wikileaks claims to have obtained a 'press strategy' agreed on by Ecuador and the UK - in the event its founder Julian Assange is extradited to US. Rumours are circulating that he's about to be kicked out... and potentially handed by UK to US. According to Wikileaks, Ecuador will claim Assange broke the terms of his asylum - with the UK giving assurances it won't let US sentence him to death. https://www.youtube.com/watch?v=9z7dyyCGI6c (4 min)
Jimmy discusses the current situation https://www.youtube.com/watch?v=poEJI9wMlVw (22 min)
There is a small protest outside the embassy
https://www.youtube.com/watch?v=m6IsxBo_rjA (3 min)
This discussion of our idiocy could go on for a long time. We never discussed our failure to provide our citizens health care...https://truthout.org/articles/two-thirds-of-personal-bankruptcies-are-ca...
Nor our racist for profit prison system
https://www.texasobserver.org/author-shane-bauer-on-how-the-racist-roots...
I also neglected to cover the crazy situation with Brexit
https://www.youtube.com/watch?v=PS85zPQ1vuk (6 min)
There is no escape. Like the pollen, the idiocy, the insanity, surrounds us...the product of effective propaganda. Perhaps Greta, XR, Sunrise will be the blooms seeding a new era of cooperation with one another and our natural systems. We may still have a chance. Let's help them in every way we can. Because in some sense we are all idiots...
The Greek adjective idios means "one's own" or "private." The derivative noun idiōtēs means "private person." A Greek idiōtēs was a person who was not in the public eye, who held no public office. From this came the sense "common man," and later "ignorant person"—a natural extension, for the common people of ancient Greece were not, in general, particularly learned. The English idiot originally meant "ignorant person," but the more usual reference now is to a person who lacks basic intelligence or common sense rather than education.