The Weekly Watch
Submitted by

Lookout

on Sun, 03/31/2019 - 7:34am
Growth
The world around me is greening. Trees are budding, blooming, and leafing. Last year's sugars stored in the roots return to the growing tips and are converted into green leaves - solar powered carbon fixers. Creating sugar from air and water is the nature of plant growth. The sugars are used to build more plant tissue as they reach for the sun. I guess we have to strive toward a goal ourselves to experience growth - the human equivalent of reaching for the sun. We could use more of the sensibility and sustainability of cyclic plant growth, relying on the sun and water for our power and energy. Perhaps we could grow to be a sane and functional society focused on the needs of people and the natural system rather than the cancerous growth of profit hungry war mongers in the US and around the world.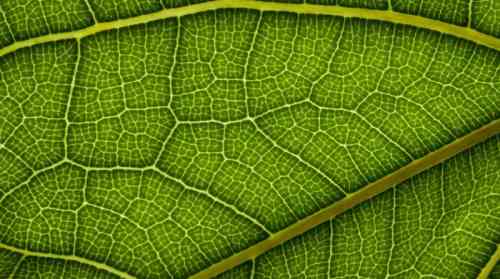 The business of growing food is political. Most food production is by corporate agribusiness focused on maximizing profit not promoting healthy food, the environment, nor happy animals. This week Chris Hedges interviews environmental activist and author, Vandana Shiva. They talk about Monsanto/Bayer AG and other big AG players interests in India and her fight to protect life forms, seed varieties and farmers. (27 min)
Growth and agriculture also provide a metaphor for a broader discussion of our times...
It isn't just the greening of the forests, but also the news of the week which made me think about growth. With the release of the Barr memo describing the Mueller report's conclusion of no collusion, it seems that the russiagaters can't/won't let go of their narrative. The senate voted on the GND this week and . Chelsea Manning is being tortured again this week because she won't testify against Julian (who remains in his own prison as fellow journalists remain silent). Israel continues to bomb Gaza, and Trump recognizes their illegal annexation of the Golan Heights. The starvation, disease, bombing, and death in Yemen continues in a media void. The US continues it's illegal coup in Venezuela. Brexit comes to a head in the near term as a million people marched in London last week. Yellow vests are still protesting in France. These are a few of the many items which made me ask if we as a species are capable of growth or have we reached our evolutionary dead end?
So as I thought about these stories I began think of how we might grow from crisis to stability. All the politics, wars, economic and environmental issues compound the existential threat of climate disaster. As Greta has been saying...it must be our focus...it is the emergency we continue to ignore and deny. Progress seems glacial to nonexistent. In fact the US is getting worse...polluting and releasing more not less. The politicians of both parties are owned by the global fossil fuel conglomerates. There is not time to change our political system to address this impending ecosystem collapse. Empires have come and gone. Species also come and go. We know the path to survival, but the quest for dollars creates the barrier.
We need to reduce global energy consumption, that is, reduce productive and/or transport activities.

Does this mean de-growth? Some production or services should not degrow but be suppressed, ASAP: coal facilities and mines, oil extraction, weapons production, the advertising industry, glyphosate, pesticides, etc. But others should grow – such as renewable energies, organic agriculture, and essential services (education, health and culture).

Obvious measures: Here are just a few of the options (you can add many more):

Rapidly phase out oil, gas, and coal extraction and stop subsidizing fossil fuels
Develop a massive program of public investment in solar, wind, thermal energy
Initiate a massive green housing program focused on energy-efficient social housing for low-income residents, and retrofit existing buildings with electric heat pumps, efficient appliances, and added insulation
Fund public transportation, including urban, rural, and intercity options; construct a pan-Canadian network of electrified passenger and freight trains
Employ people to clean up abandoned wells, tailings lakes, and mining waste to prepare land for return to Indigenous peoples
Break with agribusiness, promote ecological agriculture and work with farmers to reduce agricultural emissions
End production of useless and dangerous things (start with weapons!)
Localize production to the maximum, fight planned obsolescence
Redistribute wealth, refinance the public education and care sectors
Develop new ecologically sound industries to employ workers displaced by suppression of non-renewable resource exploitation – while maintaining incomes and social benefits.
https://socialistproject.ca/2019/03/rethinking-approaches-to-climate-cha...
A new report out Tuesday reveals that investing $500 billion in making U.S. residential and commercial buildings more energy efficient would benefit the planet, save money, and create millions of jobs.
https://www.commondreams.org/news/2019/03/26/real-win-win-win-new-report...
A United States federal judge ruled on Tuesday that hundreds of drilling projects across 300,000 acres of public land in Wyoming have to be halted until the government performs a comprehensive review of how the fracking sites will impact climate change.
https://www.globalcitizen.org/en/content/first-ever-ruling-public-lands-...
Fundamental change is a hard sell till the water is rising, and now the water is rising as polar and glacial ice melts, as floods rage planet wide. It is a snowball gaining speed, and even if we throw in 100% behind a green transition it may be too late. Our extinction may be baked into the system
Will we even try?
They didn't this week when the Senate voted on the GND. I'm no political scientist, but not one person was willing to support the generalized proposal?
https://www.zerohedge.com/news/2019-03-26/not-single-senate-democrat-vot...
https://www.commondreams.org/news/2019/03/26/0-57-republican-fossil-fuel...
The reality is that as long as powerful people control the dominant public narratives, no ground will be gained in steering our species away from the status quo trajectory that's killing us, because you won't be able to awaken mainstream consciousness to what's going on. The only thing that has any hope of prying the oligarchic hands off the steering wheel is the mainstream public seeing what they're doing and using the power of their numbers to force drastic change in a wildly different direction. If we can't make that happen, we're all just banging on locked doors while the curtain closes on humanity.
...What we've tried up until now hasn't worked, so if there's anything that might work it's going to come from a wildly unanticipated direction, from way outside the failed mental processes which have accompanied us to this point. We need to open ourselves to that kind of idea.
https://caitlinjohnstone.com/2019/03/28/your-plans-for-revolution-dont-w...


Here's an idea...let's get rid of (or at least limit) cars (15 min).
The car fundamentally changed society. The internet and AI are fundamentally changing it today.
But currently our global growth is twisted and unhealthy....In need of pruning.
... the oil executives were almost giddy at the prospect of high-level executive branch access of the sort they hadn't enjoyed since Dick Cheney, a fellow oilman, was vice president.
https://www.truthdig.com/articles/recording-reveals-oil-industry-execs-l...
Pushing petroleum in Puerto Rico...
...behind the scenes, some policymakers and fossil fuel industry leaders are using the crisis to transform Puerto Rico into a hub for liquefied natural gas–gas obtained from hydraulic fracturing, or fracking, in the mainland United States. (video or text)
https://therealnews.com/stories/puerto-rico-faces-a-flood-of-fracked-gas...
https://therealnews.com/columns/push-to-reverse-obscure-shipping-law-cou...
Wars and coups for oil or How to Grow an Empire
It will make a big difference to the United States economically if we could have American oil companies invest in and produce the oil capabilities in Venezuela.
https://www.rt.com/usa/449982-john-bolton-oil-venezuela/
What a tangled web. Like the complexity and connectivity of a forest system, Consider the global issues surrounding the Venezuelan coup.
VIJAY PRASHAD: The most important thing is the investments. I mean, Russian oil company not only has surpluses in hand, but it's also got experience. And Venezuela's oil industry has suffered from a lack of investment for quite some time. And I think this is where the Russian money is going to be very important. They are investing in fields, particularly fields that are around the major Western fields in Venezuela, around the Lake Maracaibo. There was a lot of money put into the Orinoco fields development along the Orinoco River. That's not exactly where the Russians are investing. They're investing in the older fields. But they're also investing in the Venezuelan oil company, which has required I adding funds to maintain maintain its ability to import naphtha.

I mean, Venezuela is in a curious position. It has largely got heavy oil, heavy oil whose price, you know, heavy oil which is actually what the Chinese are buying from it. But to get the heavy oil out of the ground, the Venezuelans require naphtha or naphthalene to pump into the wells to bring the oil up. And so the Russian investment is helping with all this. It's helping, in a sense, maintain, if not revive, the Venezuelan oil industry. And then that oil is going to be sold increasingly into the Chinese market
https://therealnews.com/stories/russia-defies-us-threats-over-venezuela
...the E.U. Is basically set up to deprive all of these states of their independence and make them vassals of the United States. And what they did was they were coerced into a scenario, or allowed themselves to be brought into a scenario where Venezuela was not only facing the threat of a war that all of these E.U. states say they oppose, they oppose a Libya-style intervention, but also faces now a deepening economic war, which as even Michelle Bachelet, who is the U.N. High Commissioner for Human Rights, has said in very weak language, is deepening the crisis that all Venezuelans face on a socioeconomic level. And so, really, this is just a colossal failure of the E.U., and it really reveals what the E.U. is and what kind of a mechanism it was set up to be, and it's to help recolonize the Middle East and Latin America on behalf of the U.S.
https://therealnews.com/stories/venezuela-is-in-economic-crisis-not-huma...
Despite committed work by relatively isolated intellectuals and activists, there was/is no similar US left with respect to Venezuela, which helps explain why social democrats, who are willing to attack Trump on almost anything, have either remained relatively quiet or (worse) largely accepted the premises of his imperialist foreign policy.  Without a left, they are rudderless, clueless, or simply complicit with Trump's foreign policy agenda.
https://www.commondreams.org/views/2019/03/26/venezuela-us-solidarity-an...

Is extinction our only option to get out of this mess? Not necessarily.


The path to healthy growth would be good schools and a quality education for every child.
...research shows that as of the 2015–2016 school year, one in eleven (8.8 percent) of K–12 teachers in the country are not fully certified, over one-fifth (22.4 percent) of teachers are inexperienced (with five or fewer years of experience (22.4 percent), 17.1 percent followed an alternative route into teaching, and about one in three (31.5 percent) of teachers do not have an educational background in their subject of main assignment.
https://www.epi.org/blog/looking-for-the-missing-highly-qualified-teache...
School districts around the country, faced with a historic shortage of teachers, should be scrambling to offer those educators higher pay and better working conditions. That's what the economics of supply and demand would dictate. Instead, we are seeing a spread of teachers' strikes and protests, with Denver and Oakland among the latest in a series of protest waves spreading from West Virginia to Los Angeles. The spate of recent strikes suggests conditions have reached a breaking point as teachers are forced to take on second and third jobs to make ends meet, and to spend money out of their own pockets to supply classrooms.
https://www.epi.org/blog/teacher-strikes-blanket-the-nation-as-a-labor-o...
New report reveals how charter schools have scammed the US government for up to a billion dollars. There is only one way to deal with this blatant grift program for the charter school industry – shut it down. The billionaire-led large-scale privatization of America's public schools has become central to the education landscape in many cities across the nation. The charter industry, dominated by chains and franchises with national ambitions, but also filled with players whose income and careers benefit as charters grow, shows few signs of slowing down. This fall, Georgia and Massachusetts voters will consider ballot measures to accelerate the takeover of traditional public schools.
https://www.nationofchange.org/2019/03/27/new-report-reveals-how-charter...
Teacher strikes are providing some push back, and are evolving into a broader and hopefully more effective protest.
https://www.salon.com/2019/03/17/teachers-stage-a-bold-protest-that-scor...
People around the globe face significant challenges. The UK has painted itself in a box
Brexit humor
Here's a more serious and thorough description of the weeks Brexit antics.
https://www.youtube.com/watch?v=PD8EVcWAaLo (11 min)
Nothing illustrates our ability to be manipulated more than the Russiagate saga. Even now I wonder if the stake has been driven through the heart of this never dying vampire ...
still sucking the reasoning ability of average Americans.
The Mueller report's categorical statement that Donald Trump and his campaign did not collude with Russia ends one of the most shameful periods in modern American journalism, one that rivals the mindless cheerleading for the Iraq War by most of the press. It further erodes and may prove fatal to the credibility of a press that has steadfastly rendered most of the country invisible and functions as little more than an array of gossiping courtiers to the elites
https://www.truthdig.com/articles/mueller-report-ends-a-shameful-period-...
Glenn Greenwald recommends Matt Taibbi's piece It's official: Russiagate is this generation's WMD, and says,
I will instead post the video debate I had with Pulitzer-Prize-winning journalist and Trump/Russia believer David Cay Johnston on Democracy Now this morning. Though this debate was often contentious, I think it was quite substantive and illuminates all of the points I believe need to be made right now about the implications of this utter political and media failure of historic proportions:
https://theintercept.com/2019/03/25/watch-a-contentious-constructive-deb...
How about Russiagate in 3 minutes?
Clips from over the last few years prove Jimmy was right...
Jimmy Dore Wins Russiagate – Compilation
https://www.youtube.com/watch?v=jpssL-_e0gw (15 min)
How Russiagate hacked the brains of America's elite w/ Aaron Maté, Ben Noton, and Max Blumenthal https://www.youtube.com/watch?v=aLPFycyPnyQ (1.3 hours)
Interesting conversation among three russiagate reporters and skeptics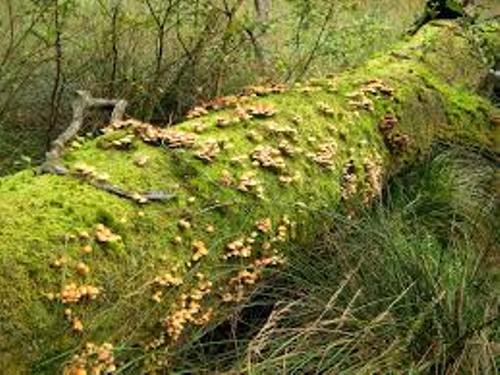 Growth is relative. You might see a fallen and rotting tree as death, but the decomposers see it as a means of life. In the process there is more fertile ground for seeds and new life. We ride upon many natural cycles. It seems natural to ride the news cycle too, but it is easy to get caught in the frenetic nature of modern day media. The propaganda machine is powerful. We choose our own path, and are able to grow independently. However, like the espalier trees we discussed last week, we are trained, modified, and manipulated to grow they way TPTB want. So my friends, grow wild like the weeds and the trees in the forest. Think for yourself and sow seeds in fertile ground.