Tuesday Open Thread ~ I'll Take Potpourri for $100
Submitted by Anja Geitz on Tue, 02/25/2020 - 4:15am
~
"Surely not everyone was kung-fu fighting." ~ Anonymous
~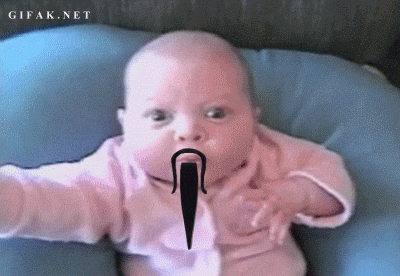 ~
Good Morning,
I'd like to take a moment to thank QMS for pinch-hitting for me last week. I had to say goodbye to my cat Pierre and needed time with family and friends. I've been working on a memorial about her life but it's been slow going. In the meantime, it's helpful to get back to my routine, so thanks to all for being here this morning and welcome.
~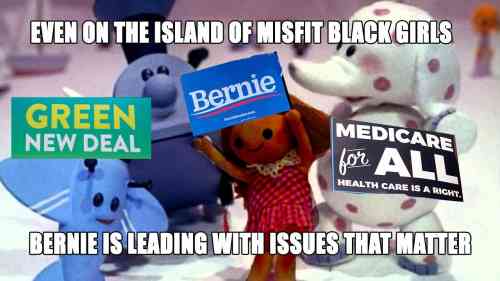 ~
Tweets of the Week
If political labels were accurate:

Democrats
• Bernie Sanders

Moderate Republicans
• Tom Steyer
• Elizabeth Warren

Conservative Republicans
• Joe Biden
• Pete Buttigieg
• Amy Klobuchar

Right-wing authoritarians
• Mike Bloomberg
• Donald Trump

— Rob (@philosophrob) February 23, 2020
All the anti-Sanders op-eds, the endorsements against him, the warnings from party leaders, the dirty ads from DC groups, the CIA leaks.

None of it matters. They no longer have power. And they know it. That's why they're freaking out.

Their last hope: beg Bloomberg to stop this

— Glenn Greenwald (@ggreenwald) February 22, 2020
Does anyone out there have any plans to create a news network for the non-insane?

— Matt Taibbi (@mtaibbi) February 23, 2020
And hey @PeteButtigieg, try to not be so smug when you just got your ass kicked. You know how we form a winning coalition to beat Trump? With a true multi-racial coalition of working Americans: something @BernieSanders has proven he can do + you haven't. Dude, show some humility

— Bill de Blasio (@BilldeBlasio) February 23, 2020
The most emotional part of this experience is being told for years that we were idealists, naive, that we could never win, that we were wasting our time.

But we won.

And we're going to keep winning.

And we're gonna change everything.

— Jack Califano (@jackcalifano) February 23, 2020
~
Mangiare Amore
Learning another language has its challenges, but it also has its rewards. As an Italian language student living abroad, one of the most satisfying experiences for me was the first time I could tell a joke in Italian. Culturally, what people find funny can sometimes tell you more about the country you are visiting then all the history books you could possible read. So, for no particular reason other than I thought it would be amusing, I'm going to translate a joke my Italian boyfriend told me and which I loved re-telling to my Italian friends and neighbors.
There once was a young couple in love who asked their parents if they could get married.

"You are too young and you have no money", their parents told them.

"We don't care", the young couple said. "We are in love".

So the young couple got married without their parents blessing and moved into their own apartment where they spent the first week making love. When their cupboards were bare and they were hungry, the young man announced that he would go out and get a job and bring home something to eat. After a long day job hunting, the poor young man came home empty-handed. With no job or food, his young bride surprised him by kissing her husband and telling him not to worry. They didn't need food, she told him. They had love instead. And so they made love all night. The next morning the young man tried again. And again he returned home without a job.

"Oh my love!" he cried. "What are we going to do without any food?"

And again his young bride told her husband they didn't need food, they had love instead, and she took her husband by the hand and led him to the bedroom where they made love all night. Another week passed like this where they made love instead of eating. Then one evening, as the young man returned home, he saw his bride waiting for him on the landing at the top of the stairs to their apartment. As soon as she saw him, she threw her leg over the railing and slid down the banister. When she reached the bottom of the stairs, she ran back up, threw her leg over the railing again and once more slid down the banister. She did this a few more times while her husband watched with horror thinking she had lost her mind from lack of food.

"Oh my love!" he cried. "What are you doing?"

"I'm warming up dinner!" she said.
~
~
The Kitten Lady
I first met Hannah Shaw years ago at an instructional workshop while volunteering at an animal shelter in New York. Her passion about rescuing and saving kittens made such an impression on me, I became an advocate myself, encouraging everyone I knew to foster young kittens if they could. When orphaned kittens are very young they need round the clock care. Because most animal shelters simply don't have the staff needed for that kind of attention, kittens are, tragically, euthanized in higher numbers than all other animals. So, if you know of anyone in a position to foster a young kitten, please introduce them to The Kitten Lady for tutorials and support.
~
~
Well, that about wraps things up for this week's edition.
~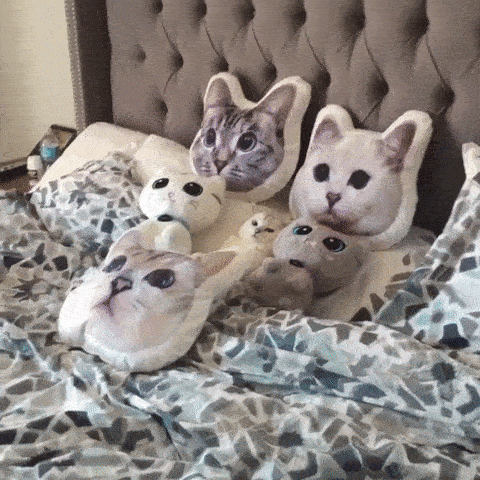 ~
What's on your mind today?