Sunday Open Thread: April 15 is Universal Day of Culture, also World Art Day
Submitted by

enhydra lutris

on Sun, 04/15/2018 - 5:00am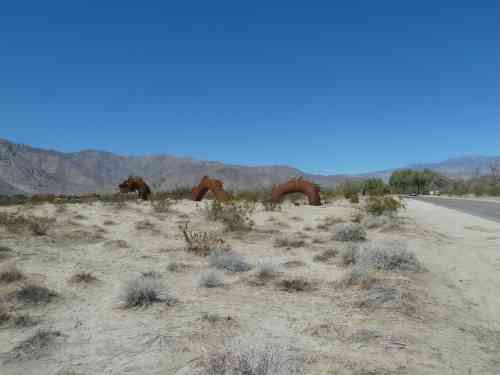 Today's date is also Setting Orange, Discord 32, 3184 YOLD
(for you Discordians out there)
World History this day
1736 -- Foundation of the Kingdom of Corsica
1755 -- Samuel Johnson's Dictionary was published
1912 -- The Titanic sank, only 1/3 survived
1970 -- Massacres of the Viet minority by Lon Nol's troops led to 800 bodies flowing down the Mekong
1989 -- The Tiananmen Square protests of 1989 began in China.
US History this day
1817 -- Gallaudet and Clerc founded the American School for the Deaf,
1861 -- Lincoln called for 75,000 Volunteers to quell the insurrection
1865 -- Lincoln died from a gunshot wound
1892 -- The General Electric Company is formed.
1920 -- Two murders that would be pinned on Sacco and Vanzetti happened
1922 -- Wyoming's Senator clled for an investigation of a secret land deal - the Teapot Dome scandal
1924 -- Rand McNally published its first road atlas.
1947 -- Jackie Robinson started for the Dodgers,thereby "integrating" MLB
1960 -- The SNCC was founded
Science & Technology this day
1923 -- Insulin became generally available for use by people with diabetes.
The Arts this day
1738 -- Handel's opera,Serse, pemiered (try Xerxes)
Misc. this day
0769 -- The Lateran Council condemned the Council of Hieria and anathematized its iconoclastic rulings, so there!!
Birthdays of Note this day
1452 -- Leonardo da Vinci, polymath
1707 -- Leonhard Euler, mathematician and physicist
1800 -- James Clark Ross, naval officer and explorer
1841 -- Joseph E. Seagram, founded the Seagram Company Ltd
1843 -- Henry James, author
1858 -- Emile Durkheim, seminal sociologist, philosopher
1894 -- Nikita Khrushchev, shoe salesman
1894 -- Bessie Smith, singer
1895 -- Abigail Mejia, feminist activist and Dominican nationalist
1912 -- Kim Il-sung, "Eternal President of the Republic". Oops.
1923 -- Robert DePugh, archetypal US RW patriot-felon
1924 -- Neville Marriner, violinist and conductor
Deaths of Note this day
1980 -- Jean-Paul Sartre, author and philosopher
1986 -- Jean Genet, novelist and playwright
2000 -- Edward Gorey, poet and illustrator
2001 -- Joey Ramone, singer and songwriter
-
-
So now some music
The Titanic
Sacco and Vanzetti
Bessie Smith
Sir Neville Marriner
-
Photo: author's own
It's an open thread, so do your thing
It is seriously unlikely that I will be here to interact when this posts. Should I fail to respond to comments, please just assume that I am out somewhere under an open sky with no signal and no regrets as to that state of affairs. Either that, or I am in some tasting room studiously focusing upon my researches. In any event, everybody have a great day.