Midnight Express - Sean Hannity Destroys the Fake News Mainstream Media!
Submitted by Big Al on Sat, 06/08/2019 - 10:51pm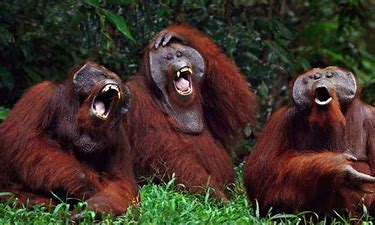 I saw this evidently serious article on a conservative web site. I couldn't help but stop to think about those that believe Sean Hannity (and Fox news) and how ignorant they must be. Just stupid as all get out. I'm sorry, but it has to be said. Hey, I try to admit when I'm stupid. We all should because we all are. Even "our" president, have you read some of his tweets?
That's like Ted Bundy lecturing other serial killers for being serial killers. "I'm not a serial killer but you guys are!" Same bullshit Trump pulls when talking about CNN and the "fake news", while he's watching Fox. Good gawd.
But to be a "progressive" equal opportunity critic, I should say it's the same type of thing I've seen on progressive web sites. Like, "Rachel Maddow Destroys the Fake News Mainstream Media!". Same thing only different.
In fact, everything is the same thing only different. I watched the first half of an excellent new documentary by Metanoia Films, Plutocracy V: Subterranean Fire, written and directed by Scott Noble.
"The film provides the historical context that allows the viewer to understand why inequality reigns while social justice and peace lag today. The, at first blink, curious title stems from a quotation by the American labor leader August Spies, who was one of four anarchists hanged in 1887 after being found guilty in the bomb explosion that wounded and killed several policemen and civilians in what became known as the Haymarket affair."
http://www.informationclearinghouse.info/51722.htm
Highly recommend it. I was particularly interested in the historical context of the fight for labor rights and against wealth inequality and the capitalist system. Young people, even some older people, tend to think what is happening now, what they're experiencing now, like the incredible wealth inequality, the evil fucking imperialism, the government intrusion on our rights, privacy, freedom, and liberty, are somehow new or different. Many, particularly progressives that lean toward or are partisans of the democratic party, tend to think that now is somehow different than the past relative to the class struggle against the oligarchy, that the young people now "get it" and the new young progressives, the "democratic socialists" are going to solve our problems through the democratic party and the oligarchy's duopoly political system. "Hey man, AOC is going to get us Medicare for All!" "Improved!"
Hell, that's an insult to those before us who fought against the capitalist system and it's rulers. People put their lives on the line against this capitalist system and now we've got progressives lapping up to a 29 year old casting call democratic party politician masquerading as a socialist while wearing designer shoes.
I noticed this article titled "France Promises a presence in the Pacific amid an anticipated 'global confrontation'"
My first thoughts were to the yellow vest movement, particularly those advocating major changes in the undemocratic representative government system there (like here). Imperial France continues decades after losing it's prominence and many people, as protested weekly by the people wearing yellow vests, understand the struggle has to continue and expand.
Unfortunately the oligarchy/plutocracy controlling the United States now mandates an almost continuous election process that seriously distracts and inhibits those prone to activism by steering them into the never-ending democratic vs republican party undemocratic farce, because we can get fooled again, and again, and again. The people now seem no match to those that came before them.
https://www.defensenews.com/global/asia-pacific/2019/06/05/france-promis...
The only solution, is revolution.