Hot Air
Submitted by magiamma on Thu, 10/15/2020 - 4:03am
REPORT ALL INJURIES
~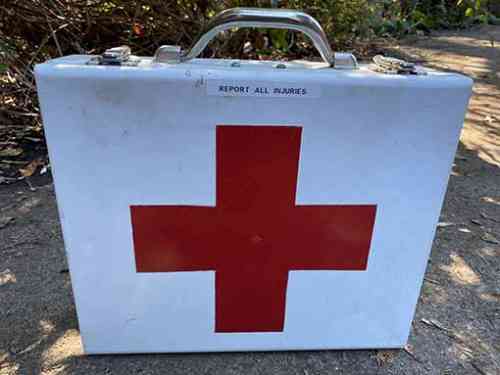 .
I found this first aid kit in a free pile on my walk recently. I thought it would make a great art piece. Then I saw the writing.
REPORT ALL INJURIES
What? Corona virus deaths? Jews in WWII? The critters burned to a crisp in the fires? Flint? Say Her Name? Ideas raced.
~
.
And yet no idea. Report all injuries. To whom. Gaia? Should I apologize. Yes, I do it daily, actually. Say I am so sorry we are killing you. WTF? Way to many neurons firing. Make art.
Bones? The dead are calling.
Time? Time is running out? Dunno. All of the above.
This morning I read that the COVID-19 numbers are up in North and South Dakota. My first thought was, I hope they die. It has come to this and it says a lot. No I don't hope they die, but the fact that that was my first thought says how crazy things are. Not how cra cra I am. (Please refrain from comments regarding this.) No, it says a lot about the time we are living in. It says a lot about blatancy.
We live in the time of blatancy.
And it's really fucked up that it has come to this. Time is flying by. 2030 or die. So be it. I have no confidence in the ability of people to get it together and yet I believe that it is possible. Because it is.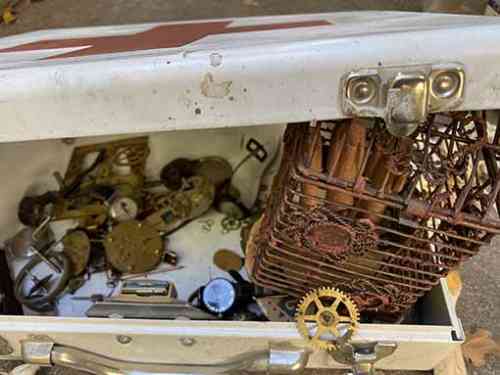 It's your open thread, now...