CBS Polls: Bernie Starts 2020 in Strong Position in Iowa and New Hampshire
Submitted by JekyllnHyde on Sun, 01/05/2020 - 2:20pm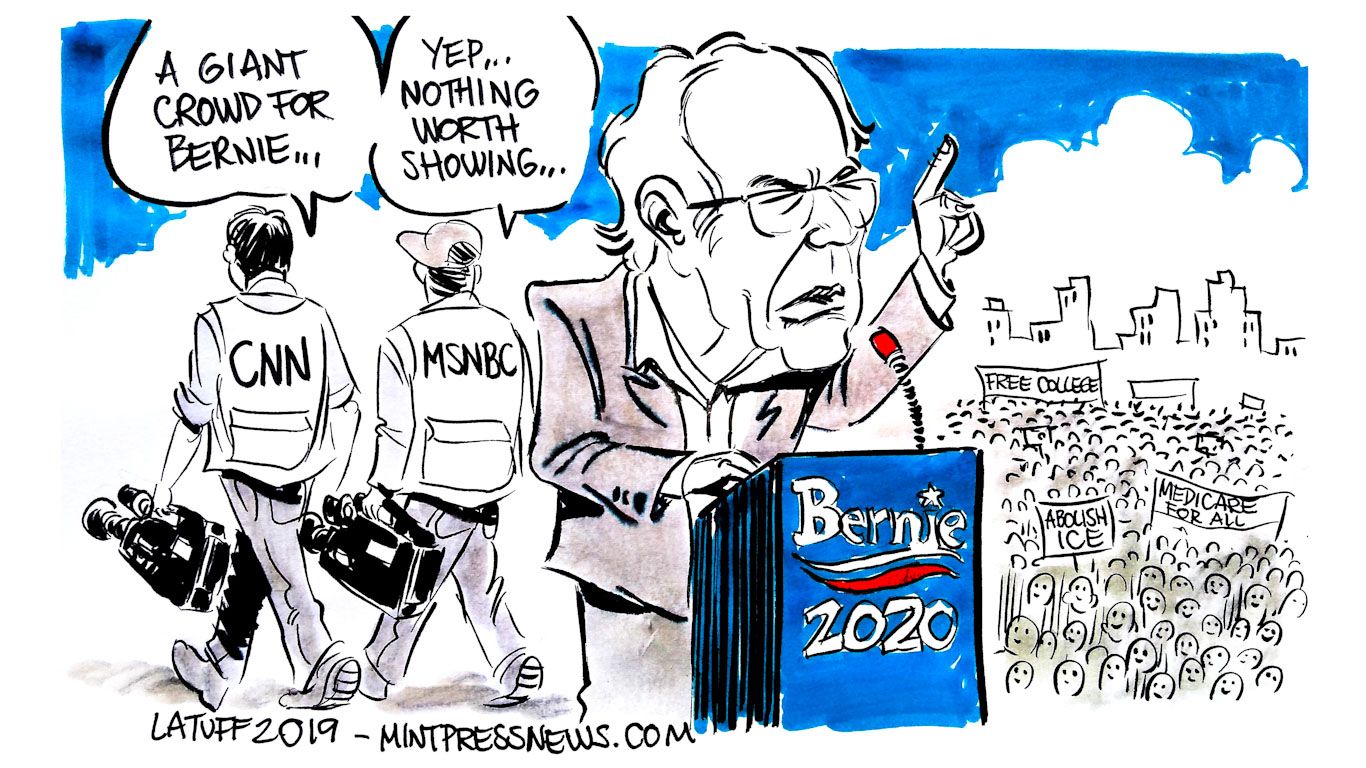 Bernie's off to a good start in the first two states. Two things:
It could be that only 5 candidates qualify for the next debate held on Tuesday, January 14th in Iowa. With fewer candidates on the stage, Bernie can get more speaking time and contrast his policy positions better against the other remaining candidates.
2nd choices are crucial in Iowa. Morning Consult has been keeping track of all candidates who are the second choice for voters and Bernie's leading in that category. If a candidate has less than 15% support at a precinct in Iowa, then his/her supporters must choose another option. I think you can safely add 4%-6% to Bernie's total and it wouldn't be incorrect to say that he's the leader today in Iowa. Add in a huge number of volunteers and the most money. That's the recipe for Bernie's success!
In Iowa, Bernie's tied for first.
Three-Way Tie In Iowa
January 5, 2020

A new CBS News poll in Iowa finds Joe Biden, Bernie Sanders and Pete Buttigieg tied in the Democratic presidential race with 23% each.

They are followed by Elizabeth Warren at 16% and Amy Klobuchar at 7%.

: Sanders leads the field on two key measures: 43% have definitely made up their minds, and 67% feel enthusiastic in a state where enthusiasm can be an important motivator for voters to go out and caucus.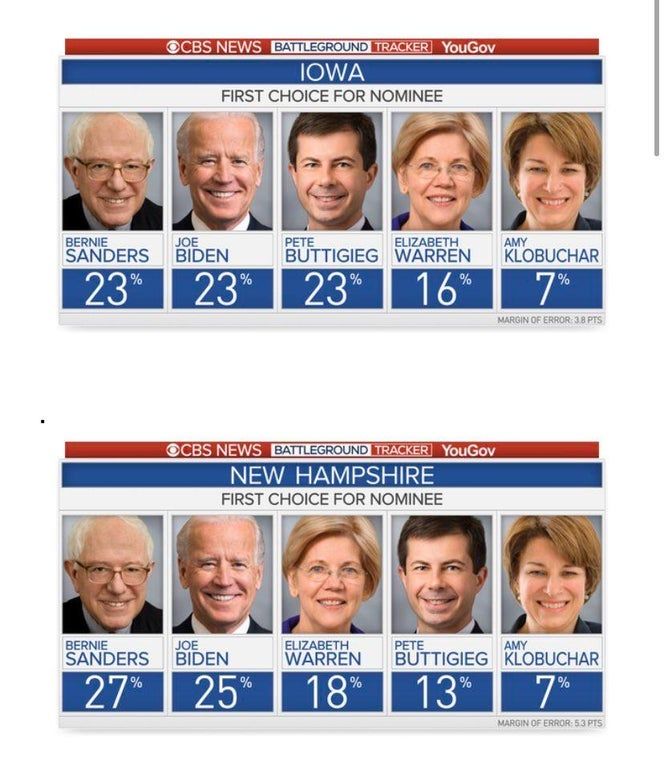 In New Hampshire, Bernie's alone in first place.
Sanders Leads In New Hampshire
January 5, 2020

A new CBS News poll in New Hampshire finds Bernie Sanders in front with 27%, followed by Joe Biden at 25%, Elizabeth Warren at 18%, Pete Buttigieg at 13% and Amy Klobuchar at 7%.
If Bernie wins both Iowa and New Hampshire - certainly a distinct possibility - watch out! He might be unstoppable and easily end up as the 2020 Democratic nominee.