America's "moral outrage" is hypocritical self-parody
Submitted by gjohnsit on Sun, 04/17/2022 - 11:07pm
Denial can be a useful coping mechanism, but when taken to an extreme it just gets sad.
People living in the middle east are dumbfounded at the ability of Americans to convince themselves that we actually have a moral high ground when talking about Russia's war in Ukraine.
It's as if people have forgotten that only 2 years ago 44% of respondents in the 53 countries surveyed were concerned that the US threatens democracy in their country.

fear of Chinese influence is by contrast 38%, and fear of Russian influence is lowest at 28%. The findings may in part reflect views on US comparative power, but they show neither the US, nor the G7, can simply assume the mantle of defenders of democracy.

Since last year, the perception of US influence as a threat to democracy around the world has increased significantly, from a net opinion of +6 to a net opinion of +14. This increase is particularly high in Germany (+20) and China (+16).
Just a few years earlier Gallup found that besides being the globe's biggest threat to democracy, the US is also the biggest threat to world peace.
When it comes to waging war and destroying nations, Russia has nothing on the U.S.

As we recently reported, the U.S. and its allies have dropped more than 337,000 bombs and missiles, or 46 per day, on nine countries since 2001 alone. Senior U.S. Defense Intelligence Agency officers told Newsweek that the first 24 days of Russia's bombing of Ukraine was less destructive than the first day of U.S. bombing in Iraq in 2003.
Russia, despite accusations that say otherwise, has not bombed indiscriminately.
What about Mariupol? Isn't that so much worse than what we did? No.

U.S. military officers told Amnesty International that the U.S. assault on Raqqa in Syria was also the heaviest artillery bombardment since the Vietnam War.

Mosul in Iraq was the largest city that the United States and its allies reduced to rubble in that campaign, with a pre-assault population of 1.5 million. About 138,000 houses were damaged or destroyed by bombing and artillery, and an Iraqi Kurdish intelligence report counted at least 40,000 civilians killed.

Raqqa, which had a population of 300,000, was gutted even more. A UN assessment mission reported that 70% to 80% of buildings were destroyed or damaged. Syrian and Kurdish forces in Raqqa reported counting 4,118 civilian bodies. Many more deaths remain uncounted in the rubble of Mosul and Raqqa.
So the U.S. bombs and invades and kills a Hell of a lot more than Russia. Despite that, we are still the good guys, right? Unlike Russia we aren't malicious. Our goals are noble.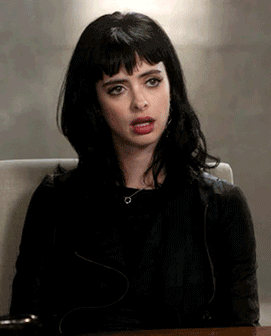 Or so we like to believe.
What our actual goals are can be seen in this video from 2003 of U.S. troops breaking into an Iraqi bank.
— adil (@AdilAdil3panan) April 9, 2022
More recently there is the $7 Billion we stole from Afghanistan.

Even if the withdrawal had issues, 12 deaths pale to the 240,000 afghans who died over the 20-year conflict. Of those 240,000, an estimated 71,000 were innocent civilians who were unfortunate enough to have been born an Afghan or Pakistani. Destruction in Afghanistan wasn't just limited to human casualties either. In 2020, 47% of the country remained in poverty, and the United Nations Development Programme warns that 97% of Afghans could plunge into poverty sometime this year without aid...
Instead of helping to solve the problem, the United States chose to steal $7 billion from Afghanistan. These funds make little difference for a country like the U.S., which has a total GDP of over $20 trillion. In comparison, $7 billion is roughly 35% of Afghanistan's total GDP.
Let's not forget our illegal occupation of Syria. The one where President Trump accidentally spoke the truth of why we were there.
When former President Donald Trump said U.S. troops would remain in Syria to "keep the oil" at the end of 2019, the Pentagon scrambled to deny it. American forces only stayed in Syria to comprehensively defeat ISIS, a spokesman explained; any military presence around the oil fields was purely part of the mission to overcome the so-called Islamic State.
...
On April 8, 2020, Delta Crescent was granted a one-year sanctions waiver in order to "advise and assist" a local oil company in northeast Syria, an area known locally as Rojava and controlled by the Kurdish-led and American-backed Syrian Democratic Forces (SDF)...
For every barrel the company helped export outside Syria, it would receive $1, according to the production-sharing agreement and the company's application to the Treasury Department's Office of Foreign Assets Control (OFAC).
To avoid embarrassment, not to mention being guilty of 'plunder' (which is a war crime), Biden ended the contract for this shady relationship. Nevertheless, Syria's stolen oil still winds up being used by U.S. forces.
So exactly where do we get the right to sit in judgement of anyone else?