Open Thread WE 29 MAR 23 ~ In Access
Submitted by QMS on Wed, 03/29/2023 - 7:20am
~
Exercise Your Mind
~
Strength of mind is exercise, not rest.
- Alexander Pope
~
Thinking it is time to ignore the impulse to relax and find comfort in distractions.
Thinking it is time now. Where leads the anger? Compassion does not kill.
Got little so far today. Chime in with what have you.
~
Perhaps in a telling example of cognitive dissonance, today is Vietnam Veterans Day,
Smoke & Mirrors Day and Texas Love the Children Day (caged).
And on this date in 1955 East Germany granted full sovereignty by occupying power,
USSR.
~
~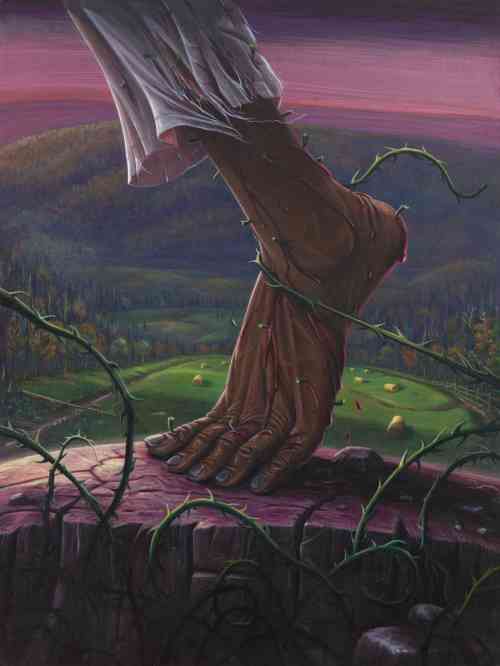 ~
Credits ~
Land of Infinite Wonders acrylic on panel by Alexander Harrison
https://www.instagram.com/alexanderrharrison/?hl=en
~
Please share the mental gymnastics you have in helping to understanding
past/present/future issues. Or whatever.
~