Ukraine's big counter-offensive is really rolling now
Submitted by gjohnsit on Wed, 08/03/2022 - 9:26pm
A week ago I called to your attention how the media was reporting glowing reports about Ukraine's big counter-offensive to take back the city of Kherson.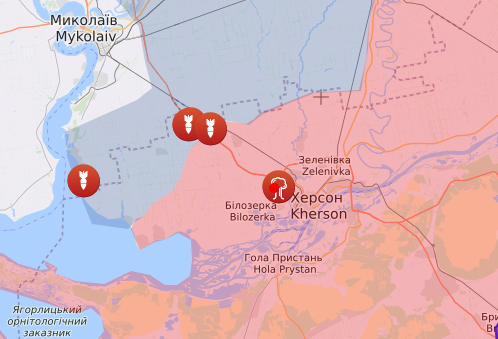 Well, OK. So not much was happening on that front, but now it's a week later, and the American news media just can't get enough about how Ukraine is striking back!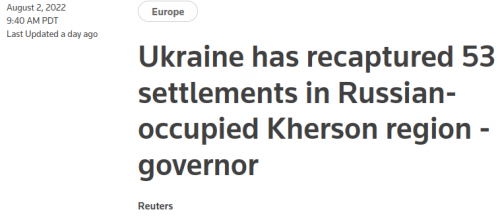 There you go. Ukraine is on the move and Russia is in real trouble.
Why I bet if we were to check out Ukraine Livemap again that would look entirely different.
They wouldn't have been lying to us, would they?
You don't suppose that the media has had another "WMD moment"?