The Weekly Watch
Submitted by Lookout on Sun, 06/19/2022 - 6:18am
A Long Hot Summer?
in a drought of thought and problem solving

It has been a scorcher here in NE Alabama this week. Pretty dry too. But what we're experiencing is nothing compared to the western US. The drought in the West is staggering. Water futures there are scary. So much of their water is being used for crops like alfalfa and corn which are better suited to grow in other regions. It's not like this issue is new.
On January 17, 1890, John Wesley Powell strode into a Senate committee room in Washington, D.C., to testify...Powell had come to testify not as a hero or explorer, but as one of America's foremost scientists, the head of the U.S. Geological Survey (USGS), and an architect of federal science. He had something deeply important to communicate about America's future.
Their dreams of a verdant West needed to be tempered and shaped to reality. Powell might as well have told them the Earth was flat. The senators were outraged.
This marked the first time that a map had been used to visualize a complex intersection of geographical factors—integrating water and land into a nuanced understanding of the Earth's surface. It was the country's first ecological map, building on, but pushing far beyond, earlier efforts that century...
The orderly drawing of Jeffersonian grids and political lines—Powell implicitly argued through this map—did not apply in the West; other, more complicated, natural phenomena were at play and must be taken very seriously.
The article continues...
Powell would use this map to unfold an argument that America should move cautiously as it plumbed its natural resources and developed the land—and to introduce the idea of sustainability and stewardship of the Earth. In that Senate room, the immensely powerful William Stewart from Nevada listened to Powell, and the more he heard, the more it grated against everything he stood for.

In that gilded age, Manifest Destiny meant riches were there for the taking, enshrined as a divine promise to America. Powell would proffer a wholly new outlook by claiming that Americans needed to listen not only to their hearts, pocketbooks and deep aspirations, but to what the land itself and the climate would tell them. Stewart and Powell would lock into a titanic struggle over the very soul of America—the future of the American West and the shape of the nation's democracy.
His warnings seem particularly prescient: "Gentlemen, you are piling up a heritage of conflict and litigation over water rights, for there is not sufficient water to supply the land."...
"Gentlemen you are going to reap up a legacy of discord, lawsuits, and misery if we continue to go down this course."
John Wesley Powell to the 1893 Los Angeles International Irrigation Conference
At the link above, Duke Reiter talks to historian and author John F. Ross about Powell's prophetic work and perilous adventures as an explorer and ardent scientist—what he knew to be true about America's drought prone region, why nobody listened, and what can still be learned today.
Powell suggests, "The body of the agricultural world will gather in the cities and towns, leaving the vast hinterland to livestock and forests." Perhaps his vision will play out someday.
The more things change, the more they stay the same! Remember the Ancient Ones, the Anasazi?
We don't do well learning from our actions. Maybe it is our 'give me more right now' mentality which spells our doom. To my mind we must change to survive.
Chris discusses the Western drought. (30 min)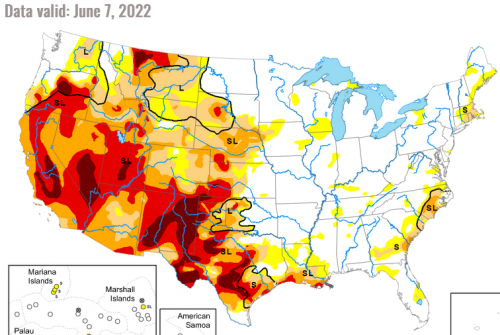 No More Water: What If The American Southwest Runs Dry? (9 min)
The megadrought continues to be in full swing for the western half of the United States and no where is this more acutely felt than the naturally dry American Southwest. Home to over 60 million people (including California) there are very real concerns over the longevity of the region's water resources. So what happens if there simply is no more water to pull from the rivers and ground?
Check out these changes in the last month.
Believe your lying eyes.
Scorched Earth: The repercussions of Lake Mead's water shortage (23 min)
The Bureau of Reclamation declared the first-ever Level 1 water shortage condition for Lake Mead. It sets off a series of water cuts that take effect in 2022.
Climate migration and gentrification will accelerate as the United States faces an accelerating sea level rise, more intense heatwaves, wildfires, and even mega hurricanes, all worsened by a warming planet. Climate Migration May Lead to the Next Great Housing Crisis (9 min)
Obviously this isn't limited to the US. Spain is also dealing with drought and wildfires.
https://www.reuters.com/world/europe/spain-battles-wildfires-it-swelters...
Spain was heading towards its hottest early summer temperatures in decades, with forecasts of between 40-42 degrees Celsius (104-108 Fahrenheit) in Zaragoza in the northeast and areas of Navarre and La Rioja in northern Spain
All of western Europe is in a heat wave.
Northern Italian regions risk losing up to half their agricultural output due to a drought, a farm lobby said, as lakes and rivers start to run dangerously low, jeopardising irrigation.
The federation of Italian utility companies, Utilitalia, warned this week that the country's longest river, the Po, was experiencing its worst drought for 70 years, leaving many sections of the vast, northern waterway completely dried up.
Droughts and Floods are a symptom of climate chaos. Warmer air can hold more water, so the future bodes more of both.
A house that was pulled into Rock Creek in Red Lodge, Mont., by raging floodwaters is seen Tuesday
https://phys.org/news/2022-06-yellowstone-landscape.html
In just days, heavy rain and rapid snowmelt caused a dramatic flood that may forever alter the human footprint on the park's terrain and the communities that have grown around it.

The historic floodwaters that raged through Yellowstone this week, tearing out bridges and pouring into nearby homes, pushed a popular fishing river off course—possibly permanently—and may force roadways nearly torn away by torrents of water to be rebuilt in new places.

"The landscape literally and figuratively has changed dramatically in the last 36 hours," said Bill Berg, a commissioner in nearby Park County. "A little bit ironic that this spectacular landscape was create by violent geologic and hydrologic events, and it's just not very handy when it happens while we're all here settled on it."

The unprecedented flooding drove more than 10,000 visitors out of the nation's oldest national park and damaged hundreds of homes in nearby communities, though remarkably no was reported hurt or killed. The only visitors left in the massive park straddling three states were a dozen campers still making their way out of the backcountry.
We will ride the pendulum of climate extremes the rest of our lives.
On to the drought of ideas and failure of the system.
Abby Martin: 'Coups and Regime Change Wars Define U.S.'s Naked Imperialism'
Abby Martin's Speech on US Sanctions & Economic Gangsterism
Abby Martin speaks at the 2022 People's Summit for Democracy on the United States' history of imperialism in Latin America, exploring how the Empire continues to impose its economic interests through unilateral sanctions, coercive debts, privatization, and economic warfare, all of which have resulted in mass suffering and death in the region.
...and if you tell about it TPTB will do you like they are doing to Julian...
The US has no right to criticize other countries for persecuting journalists. Off the top of my head lets review the absurdity of this case.
The CIA hired a Spanish firm to spy on Julian and his lawyers
The CIA had a plot to execute Julian
Julian is Australian not American how can he be traitorous to the US?
Major media reported his leaks, but he's not a journalist?
...and there's so much more...please add to the list in the comments below. If you can't see Julian's persecution you ain't lookin'.
UK approves Julian's extradition.
The imprisoned WikiLeaks publisher WikiLeaks called it a "dark day for press freedom" and said "the decision will be appealed."
...
Since Baraitser's Jan. 4, 2021 decision, other facts have emerged that could form part of the cross appeal. The C.I.A. plot against Assange was further corroborated by U.S. officials in a Yahoo! News report. A key U.S. witness on computer charges against Assange recanted his testimony. And Assange's health has further deteriorated when he suffered a mini-stroke last October.
"We are going to use every appeal avenue," Stella Assange told a London press conference on Friday after the home secretary signed the extradition order.
Caity (as usual) does a good job explaining the situation.
Assange's fight against US extradition benefits us not just because the empire's war against truth harms our entire species and not just because he cannot receive a fair trial under the Espionage Act, but because his refusal to bow down and submit forces the empire to overextend itself into the light and show us all what it's really made of.

Washington, London and Canberra are colluding to imprison a journalist for telling the truth: the first with its active extradition attempts, the second with its loyal facilitation of those attempts, and the third with its silent complicity in allowing an Australian journalist to be locked up and persecuted for engaging in the practice of journalism. By refusing to lie down and forcing them to come after him, Assange has exposed some harsh realities of which the public has largely been kept unaware.

The fact that London and Canberra are complying so obsequiously with Washington's agendas, even while their own mainstream media outlets decry the extradition and even while all major human rights and press freedom watchdog groups in the western world say Assange must go free, shows that these are not separate sovereign nations but member states of a single globe-spanning empire centralized around the US government. Because Assange stood his ground and fought them, more attention is being brought to this reality.
Isn't it interesting that other journalists are not even covering this sham persecution? Maybe because real journalists are extremely rare.
MSM today is actually harmful because it misinforms and propagandizes rather than reports
Joe Lauria on what the declining media coverage of the Ukraine war indicates
Here's an excellent conversation hosted by Garland Nixon...
UKRAINE UPDATE (June 18, 2022) - with Scott Ritter and Ray McGovern
These guys got cred and they are telling it like it is. They cover Ukraine, China, the middle east the incompetent Biden warhawk advisors and more.
Several of you have posted this excellent lecture.
The causes and consequences of the Ukraine war A lecture by John J. Mearsheimer
In this lecture, Prof. Mearsheimer will aim to focus on both the origins of the war in Ukraine and some of its most important consequences. He will argue that the crisis is largely the result of the West's efforts to turn Ukraine into a Western bulwark on Russia's border. Russian leaders viewed that outcome as an existential threat that had to be thwarted. While Vladimir Putin is certainly responsible for invading Ukraine and for Russia's conduct in the war, Prof. Mearsheimer states that he does not believe he is an expansionist bent on creating a greater Russia. Regarding the war's consequences, the greatest danger is that the war will go on for months if not years, and that either NATO will get directly involved in the fighting or nuclear weapons will be used — or both. Furthermore, enormous damage has already been inflicted on Ukraine. A prolonged war is likely to wreak even more devastation on Ukraine.
Prof. John J. Mearsheimer is the R. Wendell Harrison Distinguished Service Professor in the Political Science Department at the University of Chicago.
Alex strolls through an Athens market and discusses Lavrov challenges Boris & Truss. Trudeau & Scholz stumped by Gazprom. ZIPAIR cancels Z.
https://www.youtube.com/watch?v=bpZjzHfJLxI (33 min)
I'm a fan of his analysis and commentary
iearlgrey is trying a similar technique walking around St Petersburg
https://www.youtube.com/watch?v=jj4V96bOtUQ (26 min)
It is more than a hot proxy war in Ukraine, it is a global economic conflict...
Willem Middelkoop, Founder and CIO of the Commodity Discovery Fund, discusses his book "The Big Reset," and how the world monetary system will soon favour gold and hard assets.
0:00 - The Fed and rate hikes
3:05 - Fiat currency survival
5:02 - War on gold
11:53 - Why invest in gold?
14:43 - Global Reset
18:17 - World War 3
22:53 - Investment implications
24:25 - When is the Reset happening?
25:51 - Bitcoin and gold
28:06 - Portfolio allocation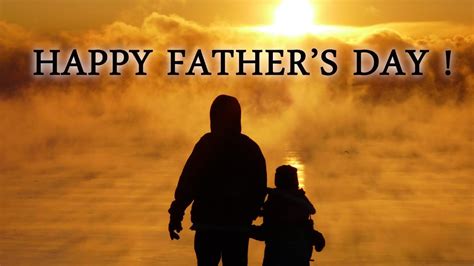 So here we are enveloped by climate chaos, war, economic collapse, incompetent/demented administrators, and societal breakdown. All you Dad's out there, how do you prepare your kids for all these changes? All I can imagine is to teach them to think for themselves and hope they adapt and make good decisions. I think when the big changes come they will be rapid. I'm sure perplexed how I should prepare, and I've spent most of my adult life prepping a homestead. I'm holding my course...gardening, walking in the woods, swimming in the river, visiting friends at Trade Day, and trying to ...even those hot as hell like last week and next. So I'll close with a wish for a happy fathers day for all the Dads out there and a wish for a better future for all your kids!