The Weekly Watch
Submitted by Lookout on Sun, 05/29/2022 - 5:56am
Food for Thought

I'm at the Florida Folk Festival, so I won't be around till Tuesday to respond, but I hope you'll chime in with your thoughts. With looming food shortages I thought it would be fun to revisit ideas around diet and food production. If you don't think food is political checkout the links below the fold. You vote with your fork. You can put medicine or junk at the end of it. I've learned over the years people are as set in their diets as they are their religion. However, with impending grain shortages it might be nice to remind people we don't need grains nor are they particularly good for you.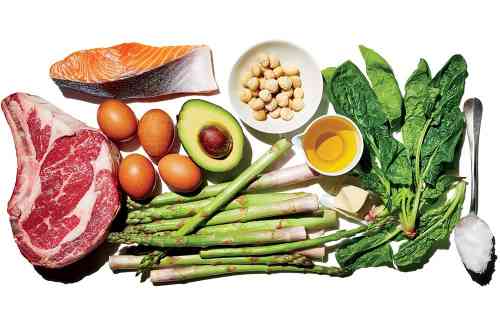 Getting off bread was the biggest challenge for me in going grain free. I learned to make almond flour biscuits and coconut breads, but these days rarely do so. We're past the need for bread substitutes. We use lettuce to roll up cheeses, meats and so on, and occasionally buy low carb flax tortillas. For years we ate oatmeal most mornings. Now it's bacon and eggs (when we eat breakfast). Two years going grain free and intermittent fasting lead to a 70 pound weight loss for me. My partner lost most of her arthritic pain as well as losing weight. We're now 6 years into our transition off grains and seed oils.
We can easily grow all our leafy greens. We don't raise animals, but that may change. We buy our meat primarily from a local farm. So we feel pretty good about what we eat. But don't kid yourself, we've been purposefully ill informed and manipulated about what foods we eat. Most industrial food products are designed to get you addicted....literally. So, I've been thinking what if we used the impending food shortage as an opportunity to shift to a healthy diet. We've been recommended a grain based diet for decades, but it hasn't worked out well. Obesity and chronic diseases have skyrocketed since the current grain based food pyramid appeared.
It was relatively late in our evolution that we began growing and eating grains. As a consequence human health deteriorated.
Dr. Michael Eades - 'Paleopathology and the Origins of the Low-carb Diet'
We do need to consider our evolutionary dietary pattern.
If you liked that presentation, Dr Eades had a good lecture on obesity too (with time stamps at the link)
Junk food is addictive. It has been designed to be.
In Europe, food manufacturers have signed up to 'responsibility pledges', promising no added sugar, preservatives, artificial colours or flavours and not to target children. So why are they using tactics banned in the West in the developing world? There, they have created ultra-low-cost products with higher levels of salt, sugar and saturated fats. Filmed in Brazil, India and France, we investigate the new tactics of brands like Coca-Cola, McDonald's and Domino's Pizza.
Why do we consume so much processed food and why are we so hooked on it? How does it mold our tastes, influence our cravings and feed our addictions?.
Tricked Into Eating More: How The Food Industry Lies To You
So much of the problem with industrial food is the seed oils...
0:00 - The Switcheroo
1:52 - History of Vegetable Oils
3:50 - Enter the American Heart Association
5:27 - The Massive Increase in Vegetable Oil Consumption
6:06 - Is Vegetable Oil Bad or Benign?
6:55 - Why do some animals live longer than others?
7:51 - Vegetable Oil is stays in your body for years
9:11 - Hidden Data
12:08 - Vegetable Oils are in EVERYTHING
13:07 - Why Vegetable Oils are bad for Health
15:04 - The Toxic Oxidation Products
16:28 - How Vegetable Oils are made
18:33 - Are Vegetable Oils linked to Alzheimer's?
20:06 - Mitochondria, The Powerhouse of the Cell
24:35 - Most Studies on Vegetable Oils aren't long enough
26:04 - Why aren't more people talking about this?
Robert Lustig goes so far as to call the scam, Foodgate.
You can't fix healthcare until you fix health. You can't fix health until you fix the diet. You can't fix the diet until you know what's wrong. Endocrinologist Robert Lustig, Dentist Cristen Kearns and Health Policy Expert Laura Schmidt explore how the US food system is going wrong.
Quality local food is to my mind the real future of food. I think it has to be.
When we walk into a supermarket, we assume that we have the widest possible choice of healthy foods. But in fact, over the course of the 20th century, our food system was co-opted by corporate forces whose interests do not lie in providing the public with fresh, healthy, sustainably-produced food.

Fortunately for America, an alternative emerged from the counter-culture of California in the late 1960s and early 1970s, where a group of political anti-corporate protesters–led by Alice Waters–voiced their dissent by creating a food chain outside of the conventional system. The unintended result was the birth of a vital local-sustainable-organic food movement which has brought back taste and variety to our tables.

FOOD FIGHT is a fascinating look at how American agricultural policy and food culture developed in the 20th century, and how the California food movement has created a counter-revolution against big agribusiness.
Nothing new, but a nice review of the food movement.
I've featured this clip a few times and the whole clip is worthwhile, but I've cued this to Jim's description of his vision of local neighborhood food production.
I wish every neighborhood had a few gardens like Jim's providing fresh local high quality food.
There's opportunity to produce neighborhood meats and eggs as well.
This is where Rabbits and Chickens work together to create compost, eggs and delicious meat.
Imagine fresh eggs and meats in every community. Some grain is required in this operation, but not in Greg Judy's system below.
I think Greg Judy's low input regenerative grazing system is the future of meat production.
We eat (and produce) too much processed grains and seed oils. Shifting that grain acreage to Greg Judy style minimum input grazing systems would heal our depleted soils, sequester carbon, and produce healthy grass fed livestock.
Greg discusses steps from dead farm to thriving pastures! Starting with a dead non-productive piece of land can be very challenging. Follow the steps outlined in this video and you can have dramatic positive results. For more grazing tips, check out my books on our website: greenpasturesfarm.net.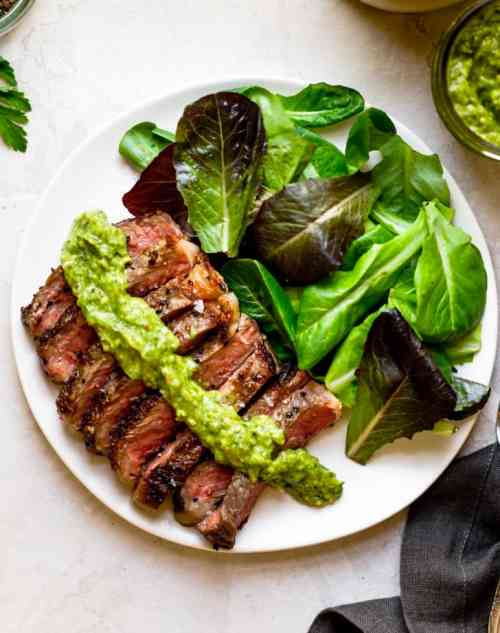 So in conclusion, don't let the grain shortage scare you. Use it as an opportunity to shift your diet away from them and on to local vegetables, meats, eggs, and healthy oils like butter, lard, tallow, coconut oil, olive oil, and my favorite, bacon grease. The thread is open to any and all comments and conversation. I'll catch up with you next week. See you then!