The Dose - 1-15-2022
Submitted by studentofearth on Sat, 01/15/2022 - 5:00am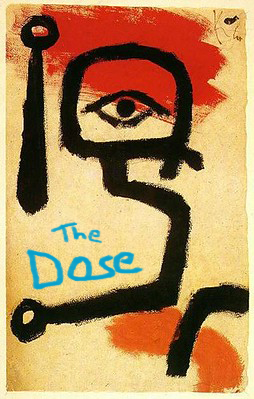 A few articles of interest.
Health care system is requiring non-traditional support to maintain services.
National Guard spokesperson told Lead Stories via email on January 10, 2022, that troops are activated to help support COVID-19 missions in 46 states and territories. As of that date, Alabama, the District of Columbia, Florida, Idaho, Nebraska and South Dakota do not have National Guard troops assisting with COVID relief.
________
Back to the narrative - China is the problem
Dr. Robert Malone Warns Of 'Ebola-Like Hemorrhagic Fever' Super Virus In China Caused By Mutations Due To Mass Vaccination
Dr. Robert Malone, went on Steve Bannon's War Room where he warned of a new disease spreading across Communist China that appears to be an "Ebola-like hemorrhagic fever" super virus.

Dr. Malone explained that "vaccinating into a pandemic will drive the development of escape mutants that are resistant to vaccination," adding that the Chinese Communist Party's (CCP) mass vaccination campaign "has mirrored that of the western world, and has resulted in a perfect storm of environment for developing a super virus."
...
Dr. Malone stressed that sending athletes to China for the 2022 Olympics would be "madness," adding that "there's no question in my mind that they did not drop the curtain on international travel when they knew that SARS-Cov-2 was ripping through Wuhan."
hemorrhagic fever with renal syndrome (HFRS) per CDC (Center Disease Control)
HFRS is found throughout the world. Haantan virus is widely distributed in eastern Asia, particularly in China, Russia, and Korea. Puumala virus is found in Scandinavia, western Europe, and western Russia. Dobrava virus is found primarily in the Balkans, and Seoul virus is found worldwide. Saaremaa is found in central Europe and Scandinavia. In the Americas, hantaviruses cause a different disease known as hantavirus pulmonary syndrome.
China's vaccine program has been different than those found in the Western countries. First Covid was not actively infecting a large percentage of the population when the vaccination program began. Second, China used inactivated whole virus and non-replicating viral vector vaccines not the mRNA vaccines.
(repeat from The Dose 12-4-2021 4.10 min)
[video:https://www.youtube.com/watch?v=lFjIVIIcCvc]
inactivated whole virus: Sinovac and Sinopharm
protein subunit vaccine: Medigan
non-replicating viral vector vaccine: CanSino, Oxford-AstraZeneca and Johnson & Johnson
RNA or mRNA vaccine: Pfizer-BioNTech, Moderna
Vaccine availability and stats by country
________

China's 'closed-loop' aims to avoid an Omicron Olympics
Beijing implemented the closed-loop system for the athletes, journalists, show performers and other staff of the games on January 4. More than 1,700 media workers, who will not have contact with outsiders, have since entered the loop. About 3,000 show performers, 27,000 volunteers and foreign participants will be contained in the system.

An estimated 2,900 athletes from over 90 countries will participate in the Beijing Winter Olympics between February 4 and 20 and the follow-up Paralympic Winter Games between March 4 and 13.

Huang Chun, deputy director-general of the Pandemic Prevention and Control Office of the Beijing 2022 Organizing Committee, said on Tuesday it was not necessary to lock down Beijing during the event, even as the Omicron variant spreads in Tianjin and Henan.

Huang said China's closed-loop management of the games' areas has been running smoothly so far and that there would be no need to reschedule the games unless large-scale viral outbreaks happened within the loop.
________
Finally started reading
The Patient Equation: The Precision Medicine Revolution in the Age of COVID-19 and Beyond by Glen De Vries (The Dose - 11-13-2021) It is forcing me to re-look at trial designs and implementation for the the mRNA vaccines. Such as virtual data collection performed by participants answering questions in an phone or computer App. Not using trained clinicians observational skills to identify unusual or unexpected issues. Possibly using synthetic control arms, such as a placebo group, instead of actual enrolled participants to be designated as the control.
The Nature article The Tangled History of mRNA Vaccines from The Dose 1-12-2022 explains how the Covid mRNA vaccines are the first products to be distributed to the public after decades of attempts. The original dosing proposal of initial vaccination schedule with annual boosters has been one of the major miscalculations.
Financial Times Partner Content - Clinical trials of the future
The Covid-19 crisis has brought virtualized clinical trials into the spotlight as a powerful enabler in the quest to bring tomorrow's game-changing therapies to the world today

Back-to-back Covid-19 mRNA vaccines suggesting 95 percent efficacy are a shot in the arm for biotech's role in helping to solve some of humanity's health challenges. Behind the headlines, another frontier technology – virtual clinical trials – came of age supporting the research triumph.

Virtual trials rely upon digital platforms to address chronic issues in drug discovery, such as assembling sufficient trial cohorts, enabling remote research collaboration in real time, and unifying relevant data sets. They support the quality, standardization, reproducibility, and efficiency of clinical research while maintaining regulatory compliance. Pandemic lockdowns can further exacerbate clinical trial challenges by cutting access to clinical trial participants.

Even as the COVID pandemic shut down drug trials elsewhere, a leading US biotech firm was able to continue testing its breakthrough coronavirus vaccine on a virtual trial platform designed by Medidata. It was proof-of-concept for the role virtual trials may play in enabling solutions to humanity's most significant health challenges, from cancer to heart disease.

"Medidata's unified platform is helping us put patients at the center of our efforts to develop a safe and effective vaccine against Covid-19," said an executive at the drug discovery firm.
...
Resolving a host of mounting drug discovery challenges

Even before Covid-19 hit, pressures on clinical trials were already mounting. Participant scarcity, soaring costs, scattered data sets, paper document filing, and manual spreadsheet analyses had bogged down treatments and cures to critical health challenges for years.

The pandemic focused attention on these issues, as well as clinical trial virtualization as a potential solution. "Among the wake-up calls this novel coronavirus has sounded the need to transform the way we conduct clinical trials and utilize the resulting data," says Glen de Vries, co-founder and co-CEO of Medidata, a Dassault Systèmes company.

"The pandemic has exposed limitations in the clinical trial process that have had repercussions not only in the development of drugs but also in how we might have been better prepared to face this pandemic head-on," de Vries added.
...
One of those groundbreaking advantages is reducing the need for large patient enrollment. Artificial intelligence (AI) tools and significant data assets (collected in one digital library) can combine current patient data with historical data from earlier trials to enable robust testing with a limited cohort.

Even as they decrease the need for large patient numbers, virtual clinical trials open the door to far greater enrollment by allowing remote testing. This is particularly critical in the case of rare diseases.
[INTERVIEW] Korean drugmakers 'virtualizing' COVID-19 studies Sept 14, 2020
Korean pharmaceutical companies began to test their COVID-19 treatment and vaccine candidates in a "virtualized" format, through their partnerships with Medidata, a Dassault Systemes subsidiary which offers a cloud platform for the entire clinical trial process.

Glen De Vries, co-founder and co-CEO of Medidata, told The Korea Times in a recent interview that his company has had many conversations with Korean drugmakers and most of them have developed into partnerships.
...
His company's platform is already being used in the United States for the development of mRNA-1273, Moderna's COVID-19 vaccine candidate. The U.S. drugmaker's clinical trial using the Medidata platform was one of the largest clinical trials ever to be conducted in a virtualized format.

"The response to the impact of COVID-19 on clinical studies has been the increased use of and reliance on solutions like trial virtualization," De Vries said.
Synthetic control arms can save time and money in clinical trials Feb 5, 2019
Among the many vexing issues faced by companies that conduct clinical trials, at least two of them — the large number of participants needed for trials and participants' fears they will be end up getting a placebo — can be eased by using an innovative approach to collecting comparison data called synthetic control arms.

With the skyrocketing cost of clinical trials, the proliferation of digital data, and a new FDA commitment to considering real-world data in regulatory decision making, it's the right time to begin using synthetic control arms. Medical product development is at the brink of a new age of evidence generation, an environment that's ripe for disruption. The next step requires risk taking, not something this industry is known for.

Synthetic control arms represent a way to take a safe (as well as time- and money-saving) leap forward into real-world evidence. They work like this: Instead of collecting data from patients recruited for a trial who have been assigned to the control or standard-of-care arm, synthetic control arms model those comparators using real-world data that has previously been collected from sources such as health data generated during routine care, including electronic health records; administrative claims data; patient-generated data from fitness trackers or home medical equipment; disease registries; and historical clinical trial data.
...
Imagine a trial that needs to include have 500 participants in the treatment arm in order to demonstrate the effectiveness of a new therapy. Instead of having to recruit 1,000 patients — 500 for the active arm, 500 for the control arm — only 500 participants need to be recruited when a synthetic control arm is employed.
Synthetic and External Controls in Clinical Trials – A Primer for Researchers
From the conventional evidence-based medicine, the use of external data to create synthetic controls for clinical evaluations represents a radical paradigm shift. A healthy degree of scepticism on the use of synthetic controls is thus expected from the scientific community. Nevertheless, it is likely that there will be an increasing number of clinical trials that use external data as a synthetic control, so it is important for researchers to comprehend the validity and reliability of synthetic control studies. Here in this paper, we provide guidance on what questions researchers must ask when interpreting and critically evaluating the evidence from synthetic control-based clinical trials. For a critical evaluation of synthetic control clinical trials, it will be important for researchers to evaluate the external data that is used itself and the statistical methods used to create a synthetic control group. We have outlined eleven key questions in Table 1 that researchers can ask regarding the validity and quality of trials utilizing external data and synthetic control trials.