The Dose - 10-16-2021
Submitted by studentofearth on Sat, 10/16/2021 - 5:00am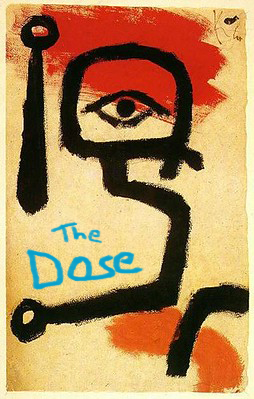 The stages of intervention for the COVID cycle.
Prevent initial infection in community or individual.
After infection minimize ability to spread to rest of community or body.
As infection spreads minimize symptoms of community or body.

Minimize complications due to community or body responses to treatments and preventive measures.
Focus today: community - Health Tourism
body - catastrophic immune response

Treat or adjust to longterm complications of Covid infection or treatments to community or body.
Repeat cycle.
A few articles of interest.
Singapore's vaunted health tourism under pressure
Many in need of critical care have been locked out of the city-state as it tries to deal with a Covid surge
Jack is one of hundreds of thousands of Indonesian citizens and foreign residents who spend hundreds of millions of dollars a year to get specialized – and expensive – medical treatment in Singapore that is often unavailable at home.

But come a health crisis and the door has closed, with officials claiming that the island's much-touted health system is stretched to the limit by a surprisingly sharp surge in coronavirus cases.

The latest message from the Singapore Health Ministry is that waivers for overseas patients with serious health issues have been suspended until further notice – just when Singapore is allowing the first foreign tourists to enter.
...
Singapore medical tourism has taken a huge hit since the onset of the pandemic. According to one estimate, Indonesians spend about $600 million a year on treatment in Singapore, Thailand and Australia.

Much of that is in Singapore, which normally receives about 500,000 overseas patients a year, half of them coming from Indonesia alone, according to the Medical Tourism Association.

Cardiac surgeries at Singapore hospitals, including heart bypasses and valve replacements, range up to S$130,000 (US$95,800); cancer treatments such as chemotherapy, radiology and immunotherapy, can cost S$234,000 (US$172,600).
Western modern medicine has not focused historically on supporting the immune system. Instead the commercial drugs and treatments generally suppressed immune function globally and specific functions, while the body was to heal itself. One example is histamine's role in mild and severe allergic reactions. For over 100 years it was thought to be the only biochemical made and stored in mast cells.
Allergic reaction was the release of histamines from a mast cell, which prompted other mast cells to release their stored histamines and in a really sensitive person it would proceed to an anaphylactic reaction. Treatment was antihistamines to prevent the cycle of releasing additional histamines, corticosteroids (dexamethasone, prednisone etc) to suppress all immune response and mast cell stabilizer to minimize the release of additional histamines. In emergency epinephrine is used to opening airways, and reduce swelling.
About 10 years ago the evidence could no longer be ignored as in the past 100 plus years. Mast cell produced, stored and released more than simply histamine. Those unusual physical reactions and emotions generally attributed to unreliable patients exaggerating their reactions to allergens and sensitivities might have a basis in biochemistry. part of the story is cytokines.
Drug to calm cytokine storm: Life-saving Russian discovery could be key to stopping body's 'suicide attack' in severe Covid cases
A group of Russian scientists have created a drug that may potentially revolutionize the treatment of Covid-19 by defusing the most catastrophic reaction the disease causes in patients, while not destroying their immune response.

The drug, called Leitragin, was developed by the Biomedical Technology Research Center of the Russian Federal Medical and Biology Agency (FMBA), and is currently undergoing clinical trials in Russia. Although its base substance was previously known and used in ulcer treatment medicine by Soviet and Russian doctors, it was the FMBA team that discovered how to apply it for the treatment of severe cases of Covid-19 and, potentially, other deadly diseases that cause life-threatening lung inflammation.
...
Up until now, a cytokine storm was believed to be caused by an uncontrollable release of dozens of different cytokine types, making it difficult to contain. However, scientists at the FMBA Biomedical Technology Research Center say they might just have got to the very bottom of the issue and pinpointed a single key culprit.

The group, led by the head of the center, Vladislav Karkischenko, published the results of their drug's pre-clinical trials on mice in the Journal of Immunology Research in late September.
...
The cytokine in question is called high mobility group box 1 protein, or HMGB1, Karkischenko told RT. Released en masse by the immune cells during severe Covid-19 cases, it triggers the release of numerous other cytokines, turning it into an "uncontrollable process."

Previous research hasn't considered HMGB1 as the "main cytokine," but it's so ubiquitous, its numbers could be a thousand times higher during the infection, Karkischenko said, which points to it being responsible for the "final cascade of reactions."
...
Despite what Karkischenko says are promising results, the scientists behind Leitragin still have to prove its effectiveness in clinical studies. The center is now working on a large-scale publication that would involve clinical trial results and more information about the drug itself. Russia's hospitals, meanwhile, are allowed to treat patients with Leitragin as part of a limited use authorization.

If proven effective and safe, though, the drug may be found to have uses far beyond Covid-19 treatment, since it's designed to deal with the immune system's reaction and not one specific virus.
The following articles are in sequence of complexity regarding the subject of mast cells and cytokines.
Very basic overview. Very readable, HOWEVER site does sell services and products - my inclusion of the text IS NOT a recommendation of products. This diary is too short to cover all the considerations before beginning any treatment and author is unaware of any unique specifics which could trigger unanticipated consequences in the reader.
Here's a brief overview about your mast cells:

Mast cells can be triggered by all kinds of things. That's where we get mast cell activation.

Mast Cells can be triggered by viruses or bacteria. They can also be triggered by allergens like pollen. Or even food proteins.

Or they can be triggered by normal things that happen in the body. Things like hormones or neurotransmitters. Or even injuries.

These are just a few things that can trigger a response from mast cells.

And what happens when mast cells get triggered?

They release mediators.

There are all kinds of different types of chemical mediators in mast cells. You might already be familiar with one type: histamine.

But there are actually HUNDREDS of mast cell mediators!
General information regarding mast cells and immune response.
The Role of Mast Cells in Our Health
Mast cells are cells found in connective tissue throughout our bodies as part of our immune system. Mast cells are particularly prominent in tissues of our bodies that interact with our external world, such as those found on our skin and in our respiratory and digestive tracts. Mast cells can also be found in the organs and tissue of our circulatory and nervous systems. Mast cells play an important role in protecting our health by providing a line of defense against pathogens.1
The severe acute respiratory syndrome coronavirus 2 (SARS-CoV-2) pandemic has reminded us of the critical role of an effective host immune response and the devastating effect of immune dysregulation. This year marks 10 years since the first description of a cytokine storm that developed after chimeric antigen receptor (CAR) T-cell therapy1 and 27 years since the term was first used in the literature to describe the engraftment syndrome of acute graft-versus-host disease after allogeneic hematopoietic stem-cell transplantation.2 The term "cytokine release syndrome" was coined to describe a similar syndrome after infusion of muromonab-CD3 (OKT3).3 Cytokine storm and cytokine release syndrome are life-threatening systemic inflammatory syndromes involving elevated levels of circulating cytokines and immune-cell hyperactivation that can be triggered by various therapies, pathogens, cancers, autoimmune conditions, and monogenic disorders.

From a historical perspective, cytokine storm was previously referred to as an influenza-like syndrome that occurred after systemic infections such as sepsis and after immunotherapies such as Coley's toxins.4 Yersinia pestis infection (i.e., the plague) has led to major pandemics (e.g., the Black Death) and triggers alveolar macrophages to produce excessive amounts of cytokines, resulting in cytokine storm.5 An exaggerated immune response was suspected to contribute to the lethality of the 1918–1919 influenza pandemic.