The Weekly Watch
Submitted by Lookout on Sun, 07/25/2021 - 7:12am
Eternal Infernal US Imperialism

The consequences of US imperialism are far reaching and global. Most people don't draw the connection to climate chaos and the US war machine but it is catastrophic. In fact Abby Martin's new film describes it as Earth's greatest enemy (2 min trailer)
Earth's Greatest Enemy is the second feature film project by Abby Martin. In collaboration with the Empire Files team and award-winning journalist Dahr Jamail, Earth's Greatest Enemy seeks to be a groundbreaking anti-imperialist environmental documentary.

It will center the US Empire—with its expansive war machine, Military Industrial Complex and junior partners—as not only a primary contributor to climate change, but the central entity that imperils life on Earth. Through on-the-ground investigations, high-profile interviews and new cutting-edge research, Earth's Greatest Enemy will make the case that the movement to save the planet has no choice but to confront the beast that is American Imperialism.
Abby is asking for donations in order to complete the film. The site above has paypal and credit card links or (for Luddites like me):
Send a check made out to:
"Empire Files Inc."
PO Box 42085
Los Angeles CA 90042
Given the silencing of whistle blowers I fear for Abby with the release of her film.
We all know Julian is being tortured for revealing US war crimes, but he isn't alone.
US intelligence analyst Daniel Hale blew the whistle on drone strikes, revealing that 90% of those killed by these strikes are innocents. But Daniel Hale did not receive a metal for his bravery. Instead, he's going to receive a prison sentence, and he faces ten years.

RT Correspondent Trinity Chavez brings us the story and Pulitzer Prize winning journalist Chris Hedges, the host of RT's On Contact, explains why "traitors" like Hale should be celebrated.
https://www.youtube.com/watch?v=twGn_fdm8Wg (10 min)
A former Air Force intelligence analyst said his guilt over participating in lethal drone strikes in Afghanistan led him to leak government secrets about the drone program to a reporter.
Daniel Hale of Nashville, Tennessee, is scheduled to be sentenced Tuesday in U.S. District Court in Alexandria after pleading guilty to violating the Espionage Act by leaking top secret documents.
https://apnews.com/article/tennessee-nashville-sentencing-espionage-715a...
And now the UK to pass draconian new law...journalists = whistle blowers = spies.
https://www.youtube.com/watch?v=L1CzmU9s9eE (4.5 min)
TPTB are doing everything they can think of to control the narrative...
As Chris says, America is a shadow of itself... (10 min)
As the US is increasing its military assets in Asia to counter China, another player is following America's footsteps. The United Kingdom says it will permanently deploy two warships in Asian waters, starting in September. Alex Mihailovich and former UK MP George Galloway weigh in. George nails it with insightful wit.
https://www.youtube.com/watch?v=9jJlFuZXFKo&t=5m (9 min)
So why is the US targeting China? As George points out in a previous clip above, it isn't China that is the aggressor. It is the US and its bitches, the UK, AU, and so on. Max talks with Gerald Celente of TrendsResearch.com about the China-US relationship and how that might impact both the dollar and the global economy. I found this conversation insightful. The whole show is good, but I set it up as a 12 min clip.
We can't compete so we want to start a war. Let's see how has that worked out in Afghanistan, Iraq, Libya, Syria, and so on? Here in our own hemisphere things have not been much better, and we've been at it a long time.
He continues...
"I helped make Mexico and especially Tampico safe for American oil interests in 1914. I helped make Haiti and Cuba a decent place for the National City Bank boys to collect revenues in. I helped in the raping of half a dozen Central American republics for the benefit of Wall Street. I helped purify Nicaragua for the International Banking House of Brown Brothers in 1902-1912. I brought light to the Dominican Republic for the American sugar interests in 1916. I helped make Honduras right for the American fruit companies in 1903. In China in 1927 I helped see to it that Standard Oil went on its way unmolested. Looking back on it, I might have given Al Capone a few hints. The best he could do was to operate his racket in three districts. I operated on three continents."
― Smedley D. Butler, War is a Racket: The Antiwar Classic by America's Most Decorated Soldier
The Last 100 years of the Monroe Doctrine in action...
Let's go back 100 years and remember (or learn since our education is rather lacking about US aggression) what was going on with the US in Central America.
https://www.youtube.com/watch?v=Ux_HBUsy1_4&t=45s
US involvement in Central America dated back to the first attempt to build the Panama Canal. And in accordance to the Monroe Doctrine was expanded in the 20th century too. US Marines took part in expeditions in Guatemala, Nicaragua and US naval power was a factor in many disputes like the Coto War between Costa Rica and Panama. With the rise of the United Fruit Company, the US domestic market also influenced decisions in the region.
...and move forward in time to our post WWII interventions. (16 min)
Seems the more things change the more they stay the same.
Today we are persecuting Cuba because it offers an alternative to corporate capitalism. We blockade them for decades and then holler they are a failed state (because of our blockades). None the less they handled COVID much better than the US and sent doctors around the world to help other countries. Whoops better nip that in the bud!
The US government is waging wars around the world, circling the planet with military bases, ramping up nuclear standoffs and working to destroy any nation which disobeys it, so naturally the news media are urgently warning us about the horrible tyrannical government of Cuba.

Yes the US has been deliberately strangling Cuba with the goal of fomenting unrest. Yes it has been attempting regime change ops in Cuba up to and including invasions and hundreds of assassination attempts. No you may not blame the US for unrest in Cuba, you goddamn tankie freak.

If you try to connect unrest in Cuba with the USA's extensive history of interventionism there, people yell at you for denying the Cuban people's "agency". Agency, agency, agency, agency. They'll factor in all sorts of agency except the Central Intelligence kind.

It's wild how the US has an intelligence agency whose actual job is causing instability and unrest in nations who disobey the its dictates, and it has a very extensive and well-documented history of doing so, but you get called a crazy idiot if you say "CIA" during periods of unrest and instability in those nations.

Only a deranged lunatic would suggest that the CIA might be doing the thing it literally always does.
https://caitlinjohnstone.com/2021/07/12/cuba-space-billionaires-and-othe...
Ben Norton is an outstanding Central American historian who makes his home in Nicaragua.
Ben Norton: The Imperial Playbook Comes to Cuba (38 min)
https://www.youtube.com/watch?v=ro5UTEyDheM
Speaking of Nicaragua, here's Ben's recent article...
President Ortega condemns the dictatorial US "empire that wants to dominate all countries," and Vice President Murillo declares poverty an imperialist "crime against humanity."
https://thegrayzone.com/2021/07/24/nicaragua-sandinista-revolution-42-an...
CIA Considered Bombing Miami To Blame Cuba!
https://www.youtube.com/watch?v=djj84ooaJCs (34 min)
Max Blumenthal and Jimmy Dore discuss US interventions in Cuba.
AOC can't decide if she supports the CIA intervention in Cuba or not. Max and Jimmy are back to look at her tweets...
https://www.youtube.com/watch?v=kkPmXnvD_ZQ (3.5 min)
Lots of talk about Cuba's protests. Not so much Brazil's protest against the US fascist puppet Bolsonaro.
https://www.wsws.org/en/articles/2021/07/15/braz-j15.html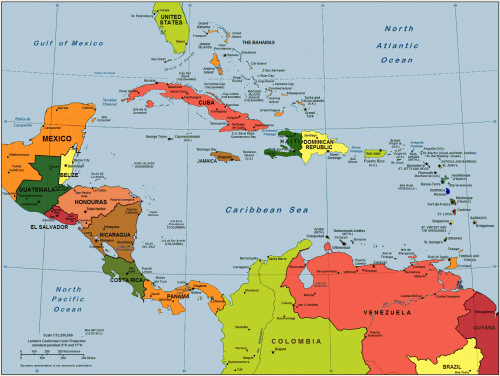 Haiti
You think the US might be involved in the presidential assassination? I think it is likely. Why? Because he was pushing for more self rule and less US influence.
Haitian President Jovenel Moïse said Monday that proposed constitutional amendments would allow members of the country's diaspora to run for the presidency and other high-ranking offices.
The announcement came during an online public address during which Moïse reiterated that he would not step down until February 2022 and urged Haitians to support the creation of a new constitution, which is due to be voted upon in April. "It's time to change it," he said. "We can't continue like this. The country is paralyzed."
https://apnews.com/article/haiti-constitutional-amendments-constitutions...
US ties to suspected Haiti assassins follow a long history of intervention
https://www.youtube.com/watch?v=j3iT3y7MktI (47 min)
A growing number of suspects in the assassination of Haitian President Jovenel Moïse have US ties. At least one is a former DEA informant and several have received U.S. military training. Scholar Jemima Pierre of The Black Alliance for Peace discusses the unfolding mystery surrounding Moïse's killing and the context of longtime US, foreign intervention and neocolonialism in Haiti.
https://blackallianceforpeace.com/
What's behind the assassination of Haiti's President Jovenel Moïse?
https://www.youtube.com/watch?v=gCxBP4bGdqk (47 min)
Anya Parampil speaks with activist and musician Chango Bastia about the recent assassination of Haitian President Jovenel Moïse. Bastia shares how average Haitians have responded to the news, what questions they still have about what took place, and how they feel about US attempts to intervene in their nation. Bastia also explains that Haiti's government is controlled by the United States and relies heavily on the deployment of armed gangs throughout the country's capital, Port-au-Prince, in order to quell political unrest and opposition to neoliberalism. He also shares his vision for what needs to take place in order for Haiti to be truly independent.
Caity nails it yet again summarizing this topic of US imperialism much better than me.
https://caityjohnstone.medium.com/?p=f6e7935baca8 Here's a taste...
Boy this US-led world order sure is working out great. This was definitely worth killing millions of people in imperialist wars for.

❖

The "harm reduction" president just bombed Afghanistan and Somalia and added further sanctions to Cuba.

❖

As total mass media blackouts on important news stories become more common, the challenge increasingly is not just obtaining newsworthy information about the powerful via whistleblowing, investigative journalism etc, but also finding ways to get that information seen by people. Which is awful, but it also means people like you now play a much more important role in the media, because you don't need to be an investigative journalist or whistleblower to find fun and creative ways to get important critical information in front of people's eyes.

Those who can get people to actually see critical information are just as important as those who obtain that information, because since the media won't report on it, getting it circulating online is highly important. If you can do this, you're making a huge difference. Find ways to distribute information by packaging it in fun and interesting ways to get it to go viral online or offline; use memes, distribute flyers, give talks, anything you can think of to open people's eyes to what's going on, and you'll be doing humanity a tremendous service.

All the journalists and whistleblowers do important work, but their work won't make a damn bit of difference if nobody sees it. We can't all do what they do, but we can all help spread awareness in our own unique and creative ways.

The most important thing is getting unauthorized information over the walls of the echo chamber of people who already know about it. We all kind of talk to ourselves in our little circles, so we want to get ideas and information out to people who don't normally hear such things.

❖

The cool thing about having a US president with obvious dementia symptoms is it makes it clear that the administration is running independent of his authority, which is like training wheels for the reality that all administrations are run independent of any president's authority.

"Hmm, it turns out a presidential administration can run fine even if the president has a degenerative neurological disease. Perhaps the presidency isn't as important as advertised. ."
A War on the Ecosystem driven by Fossil Fuels...
I can't wrap up the week without touching on the extent of global climate collapse... From the fires out west and in the Russian Arctic to the flooding in Europe, China, and US...
The floods in Europe and the bankruptcy of capitalism
https://www.wsws.org/en/articles/2021/07/19/floo-j19.html
Wildfires fueled by heat wave and drought surge across California and western US
https://www.wsws.org/en/articles/2021/07/16/fire-j16.html
Paul Beckwith explained this week that heat waves and floods are a function of two primary causes. First, for every degree of warming, the atmosphere can hold 7% more water. And secondly, the jet stream which drives weather systems is slowing down due to Arctic warming and the decreased temperature differential that drives the upper atmosphere flows. Additionally that slowing is causing big northern and southern loops that either trap heat or dump rain.

It is inescapable, this is going to get worse.
Meanwhile those trying to stop the expansion of Fossil Fuels and its destructive force are being arrested by corporate thugs dressed and acting as police.
https://www.democracynow.org/2021/7/23/protests_line_3_pipeline_minnesota
WINONA LADUKE: I was arrested because I wanted to stop Enbridge's Line 3 from crossing the Shell River. I've been appointed guardian ad litem for Shell River by the 1855 Treaty Commission and by my tribe. And Enbridge is trying to finish this line. And along with — it's now 600 people have been arrested. But we stood there in front of the police for quite a while with our people and, you know, our horses and our children. And they arrested seven of us.
...
She continues -
They've [Enbridge] been bankrolling the northern police departments. Some of the police departments, like Aitkin County, were saddened by COVID, because they had to let people out of prison or out of jail there and losing money on their budgets in that dysfunctional system. And so, you know, at this point, Enbridge has been financing all these northern police departments. And so you're seeing 40 different squads show up from counties throughout the state to repress water protectors, who are just trying to protect the water in northern Minnesota, and arrest hundreds of us.

And, you know, it begins — it's a civil crisis when a Canadian multinational controls your police force. You know, I thought the police were supposed to work for the people and not for the Canadian multinational, but that's not what's happening up here. A Canadian multinational has taken our civil rights, clearly, you know, myself, among many, being put in jail. I mean, that's the Enbridge way: control the police of the state of Minnesota and shove your pipeline through. You know, it's so wrong from every aspect.
So we have US global intervention as we also have a domestic war against those who seek a halt capitalist destruction. I agree with Chris in the clip below, we can also expect more conflict, but sadly TPTB will pit us against one another and obscure the MIC as the real enemy against which we should unite.



(25 min)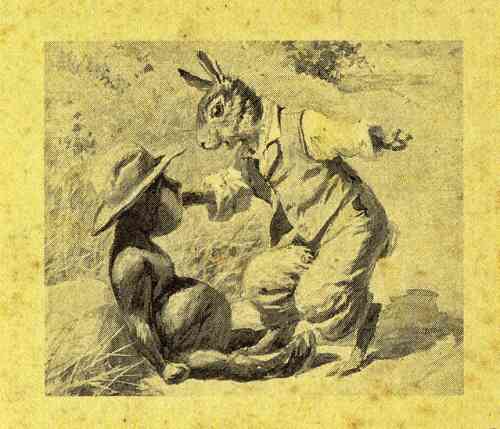 So here's our nation caught in the capitalist tar baby of fossil fuels, war, and the corporate interests that propagate it all...as we are pitted against one another rather than this sick system. The US targets any nation which serves its own people rather than our corporate interest and declares them failed, evil, bad...yet we can't look in the mirror to see the primary terrorist nation, the USA. I understand how people are caught in the struggle to get by day to day as they are fed misleading MSM propaganda designed to promote war and ecocide. And so it goes as we rush toward our own extinction. I wish I could be more hopeful, but sadly I see a rather dismal future. I'll wrap up with my usual advice... treasure every day, love those around you, and appreciate and experience your natural environment. Be well friends. I look forward to reading your thoughts below in the comments.