Art, music, wisdom, humor and commentary
Submitted by QMS on Thu, 03/04/2021 - 3:14am
~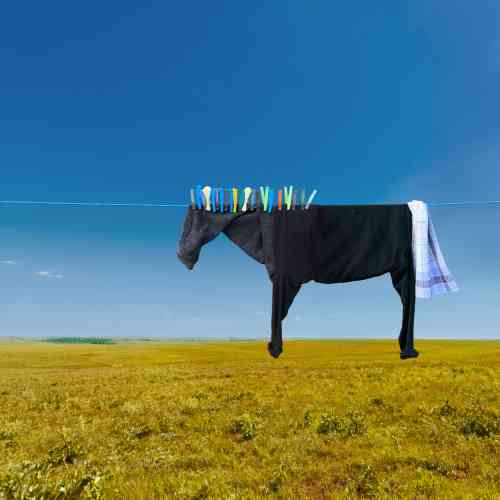 ~
"In riding a horse, we borrow freedom"
― Helen Thompson
~
Boy Howdy! Welcome cow pokes to another Thursday wild open thread.
Setting up the tent now to allow our magnificent jugglers and clowns
to amaze you with their talents. Come one, come all. Believe your senses.
Follow your noses. Sponsored by the crew at C99. Or not.
~
Instead of tossing an old pair of pants or T-shirt, Helga Stentzel puts her tired garments out to pasture. So far, the London-based artist has added Pegasus and Smoothie, a pair of clothesline equine and bovine, to her herd of playful interventions hung in bucolic landscapes. Stenzel's practice, which she terms "household surrealism," is derived from her childhood in Siberia, where she spent hours surveying her grandmother's carpet, birch logs, and random objects for recognizable forms, including "a stack of buckets resembling the tower of Pisa," she tells Colossal.
~
~
Still looking for folks from the community to step up and host
an occasional Thursday thread. Easy to do. Thanks to randtntx, snoopydawg, EL and others
for helping to fill in. We can make it work.
~
Helga Stenzel clothes line horse
https://www.thisiscolossal.com/2021/02/helga-stentzel-clothing-animals/
~