The Weekly Watch
Submitted by Lookout on Sun, 01/12/2020 - 7:54am
The Insanity of Instigating War
What a week, sitting on the brink of WWIII. It is insane to attempt to be THE World Superpower. Stability comes from balance of power, but instead we want to be the sole world power. Adding to the insanity is this quest to dominate oil production (and consumption)...the very substance driving the extinction of lifeforms and the devastation of the climate. The situation in Australia should make this obvious to everyone. Winter is here though our temperatures are mild this year (not that I'm complaining mind you). Then we have the kabuki theater of the presidential election. The polls are not believable, and I'm not sure our votes are either. None the less the primary election is upon us. What sort of damage would Trump (Israel, Saudi Arabia, Et al.) cause in another four years? Not a pleasant thought. All is not doom and gloom. There are good people and beautiful places all around the world.
Lee Fang at the intercept had perhaps the most telling story of the week...(2 min)
"The American people are ruled by murderers, whose killings are sanctioned by their friends." https://www.wsws.org/en/articles/2020/01/07/pers-j07.html
Yes, our infrastructure stinks, our schools are failing, this country's a nightmare of inequality, and there's a self-promoting madman in the White House, so isn't it time to take pride in the rare institutional victories America has had in this century? Arguably, none has been more striking than
https://www.truthdig.com/articles/the-end-of-american-empire-wont-be-pre...
The US and Israel remain active bombing and droning Iranian targets...
https://www.wsws.org/en/articles/2020/01/11/iran-j11.html
...and not a single European leader has condemned the US assassination and escalation toward all out war. https://www.wsws.org/en/articles/2020/01/11/euro-j11.html
Iraq's Prime Minister Adel Abdul-Mahdi is following Iraq's Parliament decision to remove all foreign forces from Iraq. But his request for talks with the U.S. about the U.S. withdrawal process was answered with a big "F*** You":
https://www.moonofalabama.org/2020/01/in-iraq-the-us-is-again-an-occupat...
Iran now admits they accidentally shot down the Ukrainian plane...
https://www.moonofalabama.org/2020/01/iranian-armed-forces-say-they-inad...
Aaron Mate' interviews Larry Wilkerson about the US aggression in Iran and Iraq.
https://www.youtube.com/watch?v=GVWmmVhS0uc (25 min)
Iran hit 'obvious' targets to avoid spiral of war – Chris Hedges
https://www.youtube.com/watch?v=nK2LUaHs8DI&t=7m45s (5 min or so)
War is bipartisan... Aaron Maté and Max Blumenthal how neoliberal Democrats allied with Republicans to kill a measure to block Trump from waging war on Iran. Rania Khalek and Ben Norton also discuss Elizabeth Warren, Joe Biden, and Pete Buttigieg and their awful warmongering stances. https://www.youtube.com/watch?v=CQ7MiughG5o (22 min)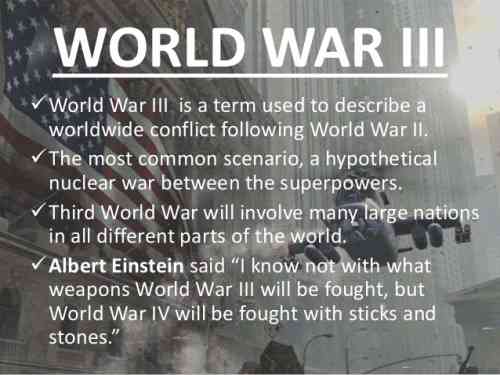 Aaron Mate' had an interesting interview on Rising this week
https://www.youtube.com/watch?v=bJ6mWMyjJv8 (9.4 min)
He asks a good question, what if the dims had fought to keep us in the Iranian nuclear agreement with the same energy which they pursued Russiagatee and Ukrainegate?
They also interviewed Tulsi. She discusses the Iranian "briefing".
https://www.youtube.com/watch?v=l46RRv_YfpM (11.5 min)
Lee Camp had a couple of good rants this week...
We are not at war with Iran but Trump tried his hardest to make that happen this week by assassinating General Qassem Soleimani. Since then the mainstream media have been losing their minds with indecision over whether the orange man is bad or the illegal assassination of an enemy of US empire is good. Lee dives into why the US wants war with Iran, how the media has helped, and what you can do to stop it.
https://www.youtube.com/watch?v=GK6aaiQWb9Y (1st 10 min or so)
One more from Lee...
The US recently assassinated the Iranian General Qasem Soleimani. He was known as the man who defeated ISIS. Here are 6 of the main reasons why this assassination wasn't just a war crime but also a horrible blunder. https://www.youtube.com/watch?v=ZEAp_UouT2Q (14.5 min)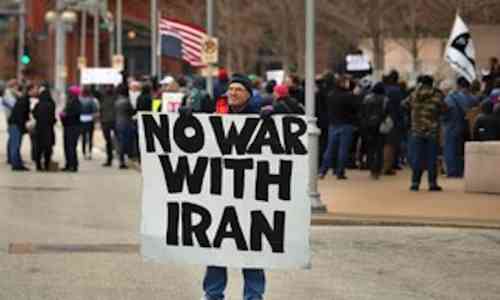 The threat of an immediate US-Iran military conflict has been averted, but President Donald Trump has vowed to continue his "maximum pressure" campaign with new sanctions on Tehran. Meanwhile, the Iraqi Prime Minister's claim that Qassem Soleimani was on a diplomatic mission in Iraq when the U.S. assassinated him is raising new questions about Trump's motives. Aaron talks with Sina Toossi, Senior Research Analyst at the National Iranian American Council. https://www.youtube.com/watch?v=w_PN_iEUWAg (16.5 min)
We've always been lied into war. Danny Sjursen and Matthew Hoh explain (video or text)
https://therealnews.com/stories/liars-war-iraq-iran-history
It is eerily similar to the way they started the Iraq war in 2003 (1.2 min)
In a two-part interview, Chomsky and Scheer meet to discuss topics ranging from the type of dystopian future we face to the unfortunate, brutal success of the U.S. empire.
https://www.truthdig.com/articles/noam-chomsky-america-has-built-a-globa...
(audio or text)
There was some good news from Venezuela this week. Our coup isn't going well. The President we appointed is being rejected by his own party...
Anya Parampil breaks down recent events in Venezuela, after US-backed coup leader Juan Guaidó was replaced as President of the country's National Assembly by fellow members of the opposition. Anya cuts through the mainstream narrative, which claims the Venezuelan government blocked Guaidó from entering the National Assembly and demonstrates he appears to have staged the event in order to gain international support. Anya also speaks with Diego Sequera, an investigative journalist from the Venezuelan website Misión Verdad, to get the view from the ground in Caracas.
https://www.youtube.com/watch?v=1OuK6kDZJjc (20 min)
Anya Parampil and Diego Sequera, an investigative journalist with the Venezuelan website Misión Verdad, reflect on Juan Guaidó's greatest failures throughout his first year as wannabe president of Venezuela.
https://www.youtube.com/watch?v=JSv8AYE1TTI (41 min)
What is so ironic about these wars and coups we promote and create is their purpose to control fossil fuel production.
The blowback from Trump's assassination of Major General Qassem Soleimani and PMU leader Abu Mahdi al-Muhandis is increasing. A scandal is developing as one consequence of Trump's evil deed after Iraq's Prime Minister Adel Abdul Mahdi revealed the gangster methods U.S. President Trump used in his attempts to steal Iraq's oil.
https://www.moonofalabama.org/2020/01/blowback-from-the-soleimani-assass...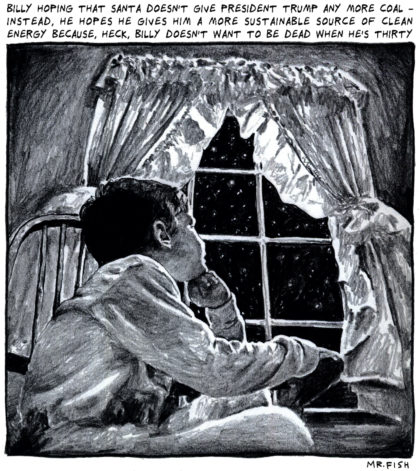 Meanwhile Australia burns...
Climate scientist Michael Mann is in Australia, where the bushfire crisis is unfolding in real time. He says voters there need to look for 'climate hawks' who can counteract the climate-denying policies of politicians like current prime minister Scott Morrison.
(video or text) https://therealnews.com/stories/australia-fire-denying-climate-change-wo...
Young activists say they're seeing more of this "youth-washing" as the global youth climate movement gains momentum, including at the U.N. annual climate conference, known as COP 25, ... With "youth" becoming synonymous with climate action, corporations and politicians are increasingly using young people to portray themselves as climate serious.
https://theintercept.com/2019/12/13/youth-climate-movement-fossil-fuel-i...
https://therealnews.com/stories/fossil-fuel-industry-shifts-from-climate...
Even as the world seems to unravel there are reminders of our humanity and the natural beauty of our planet...
Chris Hedges explains the power of kindness...(7.5 min)
And I'll leave you with a 2.5 min clip of the natural beauty which we tend to miss...
As OPOL would say, "PEACE OUT!"