Hot Air
Submitted by magiamma on Thu, 05/23/2019 - 5:28am
Something to keep in mind…

We invite you to stand
...
with the Amah Mutsun Tribal Band
...
in saying NO to sand and gravel mining
...
at Juristac.
...
No quarry on Mutsun Sacred Grounds
..

.

---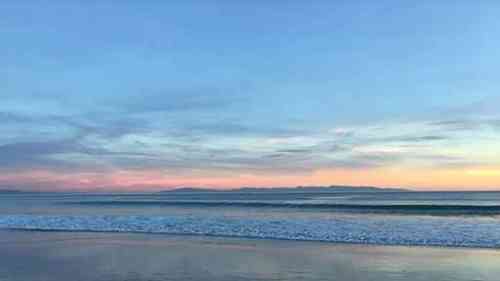 ~
WE NEED TO FACE THE FACTS AND WORK TOGETHER
The more I know about Global Heating, the more I worry for the survival of the planet. It is beyond the pale not to acknowledge, let alone prepare for the inevitable climate chaos.
Increasingly, more and more people are understanding the truth of climate breakdown and more importantly the reality that it implies. Initially people are shocked, stunned, horrified, and simply too overwhelmed to do anything. They become frozen with fear. Even when impacted by fires and floods many do not make the connection.
We need to move past our fear and work together towards deep adaptation.
Deep adaptation means, at a minimum, ensuring an equitable supply of the basics including food, water, energy, payment systems, and health care. It means reconfiguring life for sea-level rise.
Net Zero by 2025 is also mandatory and should include all known mitigation approaches for carbon removal.
Without our planet, we have nothing. As climate emissaries, we must walk the walk and more importantly talk the talk.
Too many people think things are normal. They certainly have no real idea of what is to come. Without our planet, we have nothing.
Wake people up. CO2 has just been measured at 415 ppm. We need to turn on a dime at mach nine.
This article speaks to local efforts. We must also work at a national level to achieve sustainability as a civilization…

A road map to zero net emissions by 2025
University of the Sunshine Coast
At the Conference of the Parties, Paris, 2015 (COP21) nations committed to limit global temperature increases to no more than two degrees Celsius above pre-industrial times, and urged greater efforts to limit the increase to less than 1.5 degrees Celsius.

Some of the key initiatives include:

• Sustainable transport including a bike hub, fuel-efficient vehicles, purpose-built 100% solar-powered buggies, and a shuttle bus service to Gympie, Sippy Downs, North Lakes and Caboolture which helps avoid the use of personal transport reducing both emissions and road congestion.

• In 2013, USC adopted an innovative total waste streaming system that includes onsite processing of green/organic waste. Food scraps, compostable plates, cups and cutlery sold at campus food outlets, paper hand towels, and cardboard is converted into nutrient-rich compost for the campus gardens.

• USC was the first University in Queensland and the second in Australia to stop the sale of single-use plastic water bottles on campus and provide a variety of water refill options instead.

• Improving energy efficiency for heating, ventilation and air conditioning and phasing in the transition to LED lighting across the University have provided operational efficiencies to minimise energy use.
.
---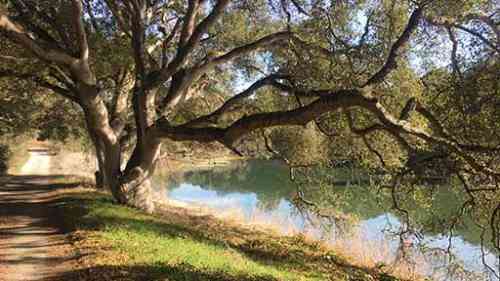 HOT AIR NEWS ROUNDUP
Over 1,351 Climate Strikes in 110 Countries Planned for Friday as Global Revolt Escalates
Common Dreams
5-21-19
Two months after what was reportedly the largest international climate demonstration ever, young people around the world are expected to make history again on Friday with a second global climate strike.
Students will go on #climatestrike again in 100+ countries across the world this Friday. It's time for us all to use our power, our voices, our actions, our votes and stand with them. @gretathunberg @strikeclimate @fridayforFuture @UKSCN1 @NamugerwaLeah #FridaysforFuture pic.twitter.com/rhQGePJN0H

— 350 dot org (@350) May 20, 2019
.
Very interesting article. Go check it out…

Counter-intuitive climate change solution
Science Daily 5-20-16
A seemingly counterintuitive approach -- converting one greenhouse gas into another -- holds promise for returning the atmosphere to pre-industrial concentrations of methane, a powerful driver of global warming. … The basic idea is that some sources of methane emissions -- from rice cultivation or cattle, for example -- may be very difficult or expensive to eliminate. "An alternative is to offset these emissions via methane removal, so there is no net effect on warming the atmosphere,"
Cloning Ancient Trees To Reforest The Planet
Global Truths 2-5-14
These 'daughter' trees will grow 10 feet per year, and when mature, will each contain 400 tons of carbon (Planting Event 2013), soaking up the large quantities of unwanted carbon in our atmosphere; showing not only potential for species continuation, but for tackling climate change in a sustainable way.
Excellent article…

The Scale of the Problem
Jocobin 5-12-19
Transforming our economy away from fossil-fuel dependency and toward one powered by renewable energy sources is a seismic economic transformation, just as abolishing US slavery was in the nineteenth century. … Although abolition didn't mark the end of capitalism, it was a massive expropriation of property — no wonder it couldn't be done peacefully and by mere moral suasion. It took the violent deaths of more than six hundred thousand — 2 percent of the population — to end slavery.
Why the Guardian is changing the language it uses about the environment
The Guardian 5-17-19
From now, house style guide recommends terms such as 'climate crisis' and 'global heating'. Instead of "climate change" the preferred terms are "climate emergency, crisis or breakdown" and "global heating" is favoured over "global warming", although the original terms are not banned.
This study has made top level news on many major sites…

'Extraordinary thinning' of ice sheets revealed deep inside Antarctica
The Guardian 5-15-16
The warming of the Southern Ocean is resulting in glaciers sliding into the sea increasingly rapidly, with ice now being lost five times faster than in the 1990s. The West Antarctic ice sheet was stable in 1992 but up to a quarter of its expanse is now thinning. More than 100 metres of ice thickness has been lost in the worst-hit places.
.
plastic industry's GHG pollution—"If the plastic industry is allowed to expand production unimpeded… by 2050, emissions could exceed the equivalent of 615 coal plants."—producing single-use plastics could comprise up to 13% of world's carbon budget https://t.co/fyHoe6XEvm @grist

— Sara Laughter (@GreenAwakening) May 16, 2019
.
Lots of information in this article - Global Climate Coalition: Big Business Funds Climate Change Denial and Regulatory Delay...

Global Climate Coalition: Climate Denial Legacy Follows Corporations
CIC 4-25-19
GCC's (Global Climate Coalition) Priority: Co-opting Science Within the International Climate Negotiation Process: Monitoring and analyzing the Intergovernmental Panel on Climate Change (IPCC) negotiations was the GCC's primary goal, with documents showing GCC's "IPCC Tracker Budget" receiving an average of two-and-a-half times more annual funding than any other line-item in the budget, topping $78,000 in 1996. These funds were used for corporate scientists to attend IPCC meetings, GCC's participation in the IPCC process, and to draft reports synthesizing IPCC findings.
Germany to miss 2030 climate goal without coal phase out
Climate Home News 5-16-19
The projections take into account all climate measures decided by summer 2018. Therefore, it does not include a commission proposal to gradually phase out coal by 2038 at the very latest. The grand coalition's goal to expand renewables to cover 65% of electricity consumption in 2030, and additional renewables auctions are also not included, as a relevant law had not yet been passed at that time.
Growing disaster threats put human survival in doubt, warns U.N.
Reuters 5-15-19
There is also growing potential for one type of disaster to produce or exacerbate another, as when heavy rains trigger mudslides after wildfires, warned the report launched at the Global Platform for Disaster Risk Reduction in Geneva. … "If we continue living in this way, engaging with each other and the planet in the way we do, then our very survival is in doubt," said Mami Mizutori, special representative of the U.N. secretary-general for disaster risk reduction. … Extreme weather events have doubled over the last 20 years, causing economic losses that are making it "an uphill battle" to maintain development gains in low and middle-income countries, she added in a statement.
German far right targets Greta Thunberg in anti-climate push
Unearthed 5-14-19
The emergence of teenage climate activist Greta Thunberg has seen the Alternative für Deutschland (AfD) party ramp up its focus on climate change, according to an Unearthed investigation with counter-extremism organisation the Institute of Strategic Dialogue (ISD).
The Rising Tide
Antonio Reid h/t WoodsDweller
NOAA, the National Oceanic and Atmospheric Administration is projecting a sea level rise of 6-10 feet by the end of the century given the current emissions trajectory.
.
LEGISLATION, ELECTIONS & POLICY
.
Climate emergency trend gains traction in German-speaking countries
DW 5-17-19
Dozens of cities across the world have declared a climate emergency. Now, students behind the school climate strikes are bringing the movement to Switzerland and Germany. … Swiss politician Aenas Wanner from the Green Liberal Party did just that — and managed to get a two-thirds majority in favor of Basel officially declaring a climate emergency, the first local government in the German-speaking world to do so. … The students' idea has inspired other Swiss cities, like Zurich, to follow Basel's lead. And it's even sweeping over the border to Germany, where students and citizens are starting to pressure their cities to do the same. [But] "Nothing is being done at a federal level. The German parliament hasn't understood how urgent this topic is,"
John Ivison: Climate change showdown in the House of Commons leaves all three major parties bloodied
National Post 5-17-19
As a result, he introduced the climate change motion to embarrass Trudeau over his environmental record. The motion called on Canada to "increase the ambition of its 2030 greenhouse gas targets" and to kill the plan to expand the Trans Mountain pipeline. … As Singh never tires of saying, climate leaders don't build pipelines. The problem is that, until this week, the NDP leader has supported a liquified natural gas development that includes a pipeline to northern B.C.
Louisiana Law Turning Pipeline Protests Into Felonies Violates Constitution, New Lawsuit Alleges
Desmog 5-22-19
A lawsuit filed today in federal court in Louisiana challenges the state's "critical infrastructure" law, used to press felony charges against fossil fuel pipeline construction opponents, as unconstitutional. … Louisiana's critical infrastructure law is unconstitutionally vague and broad, the suit alleges, because it lets "any authorized person" exclude people from public places like sidewalks and roads if the state's 125,000 miles of mostly unmarked pipelines cross there. The law could even be used to bring felony charges against a landowner for being on their own land, the lawsuit alleges.
.
FOSSIL FUELS
.
The oil spills of Ogoniland
Ecologist 5-17-19
The first thing that hits you is the stench of crude oil that pervades the air. The van slowly negotiates the potholes in the path, allowing us to take in the reality of the oil-drenched puddles we splash through. … We are on the ground with Environmental Rights Action/Friends of the Earth Nigeria, inspecting the state of the clean up at a few of the sites affected by oil spills in the Niger Delta.
Saudi shuts major oil pipeline after Huthi drone attacks
Yahoo 5-14-19
Saudi Arabia, the world's largest crude exporter and OPEC kingpin, said two pumping stations had been targeted early Tuesday. They lie on the East West Pipeline, able to pump five million barrels of oil a day from oil-rich Eastern Province to a Red Sea port. The announcement came hours after Yemen's Huthi rebels said they had targeted vital installations in Saudi Arabia, which leads a military coalition against them.
977,000 Shoes and 373,000 Toothbrushes Found Among 262 Tons of Plastic Debris on Remote Cocos Islands
Eco Watch 5-17-19
There are only around 600 people living on the Cocos (Keeling) Islands in the Indian Ocean. But their beaches are littered with 414 million pieces of plastic. That's the calculation of a paper published in Scientific Reports Thursday. Its findings suggest the world has "drastically underestimated" the plastic pollution problem,
Plastics Threaten Global Climate at a Massive Scale During Each Point of Lifecycle, Report Finds
Eco Watch 5-17-19
a review of greenhouse gas emissions (GHG) at each stage of the plastic lifestyle finds that increasing plastic and petrochemical industries expected to accelerate in the next ten years are threatening the ability to keep global temperature rise below 1.5°C degrees if the world does not immediately act. This year alone, the production and incineration of plastic will add more than 850 million metric tons of greenhouse gas to the atmosphere, equating to the pollution from 189 new 500-megawatt coal-fired power plants.
Car giant plumps for carbon neutrality
Climate News Network 5-15-19
Bosch, the German engineering conglomerate which is the world's largest supplier to the car industry, says it is aiming for full carbon neutrality by next year, in order to meet the challenge posed by climate change. … Volkmar Denner, Bosch's chief executive, says it's vital that companies act now in order to stop the planet from overheating and endangering global stability.
Puerto Rico Got Rid of Its Coal Ash Pits. Now the Company Responsible Is Moving Them to Florida.
Mother Jones 5-21-19
Osceola County in central Florida is home to the second fastest-growing Puerto Rican community in the country. Many of the transplants living there today were still finding their footing after the devastation of Hurricane Maria when the county broke the news earlier this year that it would be taking on thousands of tons of coal ash relocated from the U.S territory. The coal ash is a byproduct of a power plant operating in Guayama, Puerto Rico, which provides 17 percent of the island's electricity.
Virtual Pipelines: A Dangerous New Way to Transport Fracked Gas by Truck
Desmog 5-21-19
The practice involves loading cylinders filled with compressed natural gas (CNG) onto specially designed trucks and hauling the gas between existing pipelines or to areas not connected to a natural gas distribution system, … "The concept," wrote Pennsylvania energy expert John Siggins in a 2016 report, "was born out of the lack of pipeline infrastructure in the New England area," and a natural gas boom in nearby Pennsylvania's Marcellus shale play that lowered gas prices. "As the shale energy revolution took off," wrote Siggins, "a system for off-pipeline natural gas deliveries became of interest."
.
WEATHER
.
Excessive rainfall as damaging to corn yield as extreme heat, drought
Science Daily 3-30-19
Recent flooding in the Midwest has brought attention to the complex agricultural problems associated with too much rain. Data from the past three decades suggest that excessive rainfall can affect crop yield as much as excessive heat and drought. In a new study, an interdisciplinary team linked crop insurance, climate, soil and corn yield data from 1981 through 2016.
5G networks could throw weather forecasting into chaos
Grist 5-18-19
On Capitol Hill Thursday, NOAA's acting chief, Neil Jacobs, said that interference from 5G wireless phones could reduce the accuracy of forecasts by 30 percent. That's equivalent, he said, to the quality of weather predictions four decades ago. … That reduction would give coastal residents two or three fewer days to prepare for a hurricane.
Lake sediment records reveal recent floods in NW England (UK) unprecedented
Science Daily 5-21-19
A new study of UK lake sediment records stretching back over several centuries has found that the floods that hit Northern England in 2009 and 2015 ('Storm Desmond'),were the largest in 600 years, pointing to the impact of climate changes on the frequency and magnitude of these extreme events.
Seasonal Monsoon Rains Block Key Ocean Current
NASA 5-17-19
Our oceans and the complex "conveyer belt" system of currents that connects them play an important role in regulating global climate. … Scientists have observed that a major ocean current called the Indonesia Throughflow, which provides the only tropical connection between the Pacific and Indian oceans, slows dramatically near the surface during the Northwest Asia monsoon season . … "We have found that this current, which is a very important element of the global ocean current system, is significantly affected by local precipitation," Lee said. "It is fairly common knowledge that winds drive ocean currents. In this case, however, the precipitation is actually a dominant factor during the monsoon season."
.
---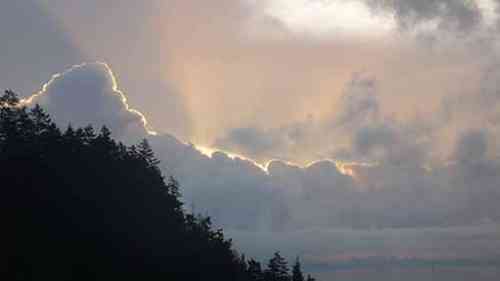 ADAPTION AND RESILIENCE
Breakthrough in new material to harness solar power
Science Daily
5-14-19
Physicists are pushing the performance of solar cells to levels never before reached. They have made a significant breakthrough in the chemical formula and process to make a new material. The ultra-high efficiency material called a tandem perovskite solar cell is being developed to help solve the world energy crisis.
.
Portrait of Wendell Berry w Bill Moyers, 2013, excerpts
Bill Moyers 10-14-13
Wendell Berry, a quiet and humble man, has become an outspoken advocate for revolution. He urges immediate action as he mourns how America has turned its back on the land and rejected Jeffersonian principles of respect for the environment and sustainable agriculture. Berry warns, "People who own the world outright for profit will have to be stopped; by influence, by power, by us." In a rare television interview, this visionary, author, and farmer discusses a sensible, but no-compromise plan to save the Earth.
Chicago groups turn concrete schoolyards into green spaces
Yale Climate Connections 5-13-19
That's Meg Kelly with the Space to Grow project. It's a partnership between the Healthy Schools Campaign and Openlands, a conservation organization. She says they plan to renovate at least 34 schoolyards. The areas provide more than a place to run and play. They include rain gardens and permeable surfaces so stormwater can seep into the ground, rather than running off into the streets.
Kit Turns ANY Car Into a Plug in Hybrid Vehicle!
HuffPo 4-1-13 h/t mhagle
A team of students at Middle Tennessee State University have developed a kit that can turn any car into a fuel-efficient hybrid. Dr. Charles Perry has lead the research since 2008, and his team used a 1994 Honda station wagon as their platform. The retrofit is installed in the wheel well and only costs $3,000.
.
Brazil spurns do-it-yourself solar power
Climate News Network 5-16-19
Since 2009, when the government of President Lula launched a national programme called Luz para Todos (Light for All), Brazil has extended electricity to almost all corners of this vast country. The extra costs of extending the grid to more distant regions has been spread among all users. … But 47 localities, with a total population of 3 million people, still remain unconnected to the national grid, most of them in small, remote communities in the Amazon. … They include the 300,000 or so residents of Boa Vista, capital of the northernmost state of Roraima, which gets most of its energy from a hydro-electric dam across the border in Venezuela.
.
---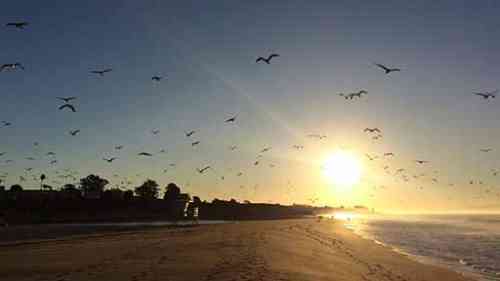 WILDLIFE & THE ENVIRONMENT
.
The Ancient Bald Cypress Consortium
ABCC h/t smiley
Ancient bald cypress forests with trees from 500 to over 2,600 years old still survive across the southeastern United States and Mexico, despite heavy logging and land clearing. … For further information, follow the links to the Black River Project and the Oxbow Project. Follow the links in the Articles tab for a more in-depth description of what dendrochronology is and how it is used to study climate variability and change.
.
Living shorelines: How salt marshes help protect coastlines
Yale Climate Connections 5-17-19
Carolyn Currin of the National Oceanic and Atmospheric Administration says these wetland habitats provide homes for fish and other wildlife. And they help protect shorelines from the erosion caused by waves crashing, day in and day out. "The plants themselves are very good at holding the shoreline, holding the sediment in place. They can attenuate wave energy, so the waves that would otherwise perhaps cause erosion on the uplands are knocked down by these plants as the wave goes through the marsh."
Eastern forests shaped more by Native Americans' burning than climate change
Science Daily 5-21-19
Native Americans' use of fire to manage vegetation in what is now the Eastern United States was more profound than previously believed, according to a researcher who determined that forest composition change in the region was caused more by land use than climate change.
Wilder world can slow climate change
Climate News Network 5-21-19
Rewilding simply means re-introducing wild creatures which used to live in countries like the United Kingdom and elsewhere in Europe and North America. One example is the Eurasian beaver, hunted in the UK to near-extinction several centuries ago but now making a tentative return to Britain. … They began their UK recovery modestly: two families were imported from Norway in 2001, with more animals following later to increase genetic diversity.
.
---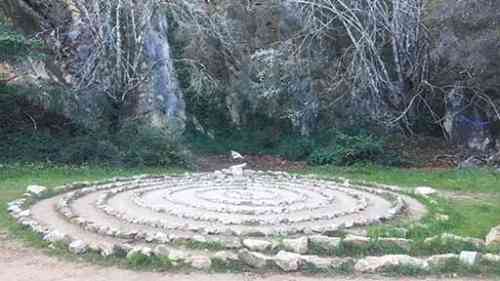 PROTESTS • EXTINCTION REBELLION • RESISTANCE
Texas State Bill Would Make Protesting Pipelines a Felony on Par With Attempted Murder
Common Dreams
5-17-19
A bill making its way through the Texas legislature would make protesting pipelines a third-degree felony, the same as attempted murder. "It's an anti-protest bill, favoring the fossil fuel industry, favoring corporations over people." — Frankie Orona, executive director of the Society of Native Nations. H.B. 3557, which is under consideration in the state Senate after passing the state House earlier this month, ups penalties for interfering in energy infrastructure construction by making the protests a felony. Sentences would range from two to 10 years.
Javid bids to crack down on climate protesters with greater police powers as he prepares bid for Tory leadership
Daily Mail 5-18-19
Sajid Javid is seeking greater powers for police to clamp down on protesters such as those taking part in last month's climate change demonstrations. The Home Secretary has asked aides to draw up changes to public order laws in the wake of the Extinction Rebellion protests, which paralysed parts of London. Mr Javid has made the move as he prepares to make a major speech tomorrow – seen as the start of his bid for the party leadership.
.
Fridays for Future
.
France 24 5-16-19
Environmental fears have galvanised young people into action, with NGOs seeing a surge in volunteers. To the surprise of many adults, German children have done in a matter of months what politicians have failed to do for decades: make climate policy a top priority. Our correspondents report.
.
Thousands of school children strike for climate change
Irish News 5-16-19
Thousands have turned out for the #schoolstrike4climate protest outside Leinster House this afternoon, with school children making up the majority of the crowd. … Gathering at noon at St Stephen's Green, the protest of roughly 8,000 made its way to Molesworth Street where a stage had been set up for speeches from a number of teenage activists.
.
Greta Thunberg
.
The Story Behind TIME's Greta Thunberg Cover
Time 5-16-19
I always think about the subject and my opinion of them. Thinking about Greta, I wanted this photo to be different, because her story is bigger than life," van Meene says.
Greta Thunberg replaces Lisa Simpson on Bristol's most famous street art wall
Bristol Live 5-17-19
One pint-sized feminist icon is in the process of being replaced by another as Bristol's most famous street art canvas is getting painted over again. The mural of Lisa Simpson on the side of the Tobacco Factory in Ashton Gate has been in place since last year's Upfest event. But this year, even though there's no Upfest, some of the more prominent murals around BS3 are being changed - including the one facing the Aldi store on North Street.
.
Extinction Rebellion
.
JOIN XR USA: on their website
.
XR NEWSLETTERS & EVENTS: on their website
.
XR USA: on YOUTUBE
.
XR 'dropped by legal support advisors'
Ecologist 5-17-19
A legal support organisation ends work with Extinction Rebellion (XR) following 'serious concerns' about the safety of protesters.
Extinction Rebellion shut down Mill Road
Cambridgeshire 5-17-19
Hundreds of protesters from the civil-disobedience group have been seen swarming Mill Road close to the junction with Tenison Road. The march is currently blocking all traffic down the road. Many of the activists on the road appear to be cyclists. The protest started at the Reality Checkpoint in the middle of Parker's Piece at around 6pm. This is just another of a number of marches and protests the group has organised in Cambridge in the last few weeks, including blockading the BP garage on Elizabeth Way.
Extinction Rebellion protesters have say on Roman Baths stunt as more pictures emerge
Somerstet Live 5-17-19
Members of Extinction Rebellion floated in the water, held up banners and sung songs at the historical site in Bath yesterday (May 17) in a bid to raise awareness about climate change. Starting at 2pm, the protest reportedly continued for around 45 minutes, with onlookers seen to be taking pictures. … "Read our signs '99% of coral reefs will be lost with 2 degrees of warming' hear our song 'water is life for everyone', we are encouraging people to face the truth with us as part of Extinction Rebellion Bath, we are stronger together."
Farhana Yamin: 'It took 20 minutes to unglue me from Shell's office. It was a bit painful'
The Guardian 5-17-19
Farhana Yamin is an environmental lawyer who, over the past three decades, has worked on a number of international treaties, including the Paris climate agreement. She has represented small island nations threatened by the effects of global heating and recently took part in the Extinction Rebellion protests.
.
---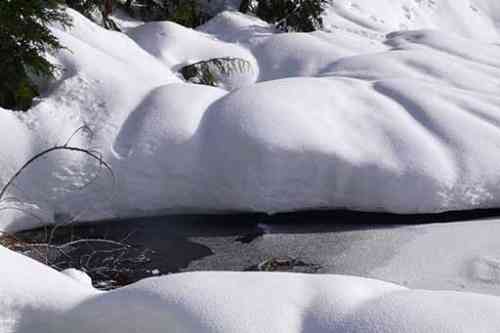 CLIMATE STUDIES
.
Nearly a quarter of West Antarctic ice is now unstable
Science Daily
5-17-19
In only 25 years, ocean melting has caused ice thinning to spread across West Antarctica so rapidly that a quarter of its glacier ice is now affected, according to a new study.
Antarctica's Ice Is Melting 5 Times Faster Than in the 90s
Desmog 5-16-19
The study, published in Geophysical Research Letters, comes four months after another study of the entire Antarctic continent found that it was losing ice at six times the rate it was 40 years ago. The latest study found that ice loss from both East and West Antarctica had raised global sea levels by 4.6 millimeters since 1992 … "Using this unique dataset, we've been able to identify the parts of Antarctica that are undergoing rapid, sustained thinning ― regions that are changing faster than we would expect due to normal weather patterns," … "We can now clearly see how these regions have expanded through time, spreading inland across some of the most vulnerable parts of West Antarctica, which is critical for understanding the ice sheet's contribution to global sea level rise."
Abrupt Changes in El Niño Measured From 400 Year Coral Record: Part 1 of 2
Paul Beckwith 5-10-19 h/t lookout
.
New measurement device: Carbon dioxide as geothermometer
Science Daily 5-21-19
For the first time it is possible to measure, simultaneously and with extreme precision, four rare molecular variants of carbon dioxide using a novel laser instrument. As a new type of geothermometer, the laser-spectroscopy-based measurement device is significant for scientific disciplines investigating, for example, climatic conditions in Earth's history.
Global temperature change attributable to external factors, confirms new study
PHYS ORG 5-22-19
Researchers at the University of Oxford have confirmed that human activity and other external factors are responsible for the rise in global temperature. While this has been the consensus of the scientific community for a long time, uncertainty remained around how natural ocean-cycles might be influencing global warming over the course of multiple decades. The answer we can now give is: very little to none.
---
Global Warnings
QMS: Time to disconnect greed from the welfare of earth, if survival means anything. I like trees.
Paul Beckwith: "I declare a global climate change emergency to claw back up the rock face to attempt to regain system stability, or face an untenable calamity of biblical proportions."
Kevin Hester: "There is no past analogue for the rapidity of what we are baring witness to. There has been a flood of articles ... 2C is no longer attainable and that we are heading for dangerous climate change"
Magi Amma: We need to turn on a dime at mach nine!
...
Equivalencies:
• 1 gigatonne = 1 billion tons
• 1 gigatonne Carbon = 3.67 gigatonnes CO2
• 1 part per million (ppm) of atmospheric CO2 = 7.81 gigatonnes CO2
• 1 part per million of atmospheric carbon = 2.13 gigatonnes of carbon
Enjoy!