The Weekly Watch
Submitted by Lookout on Sun, 04/14/2019 - 8:05am
Riding the Cycle
Wheels within wheels...inside and out. Balance is key, but we seem to have lost our sense and are wobbling out of control...a spinning top losing momentum. At the same time the natural cycle swings into play showing the colors of spring and the quick flush of green. It is as though the world is bipolar...oh yeah, it is. So this week I've been thinking about the difficulty of balancing the joy and beauty of the natural cycle with the horror of human activity. The Assange arrest hit me harder than I thought. I really expected something like this, but none the less feel stunned. Another disappointment was "Pompous" declaring Iran's army to be a terrorist organization as Bibi (the real terrorist along with the family Saud) wins another term. The speed of our climate collapse is accelerating faster than models predict. So weeks like these I try to spend time outside with the trees, despite the pollen blast. The chestnuts we planted have leafed out. We've been harvesting lettuce and eating fresh salad most days. The blueberries have a strong bloom. All is not doom and disaster...we each have to find our balance on the cycle of life.
Many have lost touch with the natural world...captured in a digital and concrete matrix. However, we are really caught in a matrix of cycles. From the air we breathe and the water we drink to the long term dance of rock and soil and the even broader scale of star and galaxy formation and death. Caught in a lifetime of days, moonths, seasons, and years.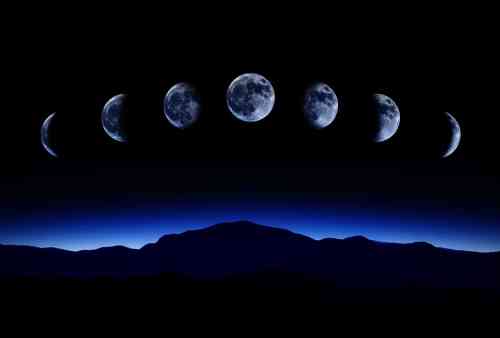 We humans have been aware of life's cycles perhaps since our beginnings...night and day, the weaving if moon and sun, life and death, drought and flood, migrations and harvests.
Losing contact with the natural world, and embedded in a capitalist culture bent on acquisition and disposal, we've lost our way as a nation and culture. As a result, in modern times we have developed a compulsive consumption cycle.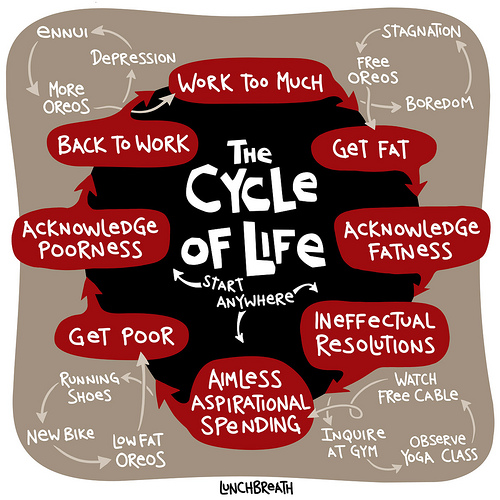 In part to deal with artificial cycles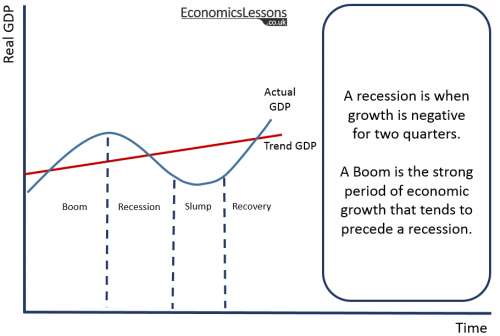 https://www.youtube.com/watch?v=SQPLGHdixbw (1 min with Richard Wolff and David Harvey)
https://www.youtube.com/watch?v=tMauo9YUApk (2 min with Richard and Chris Hedges)
In this episode of the Keiser Report, Max and Stacy discuss Ray Dalio's claims that capitalism has failed. https://www.youtube.com/watch?v=hz1mgZbt2_I (1st 15 min)
Robert Reich explains how the wealthy and corporations receive billions in corporate welfare. https://www.youtube.com/watch?v=pmdivrgllf4 (4.5 min)
Media and Julian's Fate
The corporate media managed to manipulate people to accept their fate and acquiesce to the system...hell even more, to defend and support the false narrative. Assange's fate illustrates the point. Here's just a few of the excellent interviews and reports about Julian.
"This is the first indictment of a journalist and editor or publisher...And if it's successful it will not be the last."
Daniel Ellsberg
Jimmy weighs in on the story..
https://www.youtube.com/watch?v=6HJq0WxoK0c (22 min)
Here's Chris Hedges article that Jimmy reads from...
https://www.truthdig.com/articles/the-martyrdom-of-julian-assange/
and a 3 min comment from Chris https://www.youtube.com/watch?v=UT7n0WY_6Ww
Unity4j has been leading the movement to free Assange, and features many different voices.
All their videos are here: https://www.youtube.com/channel/UCteWVe7EelMkiU_9XjppUFQ
Noam is, as usual, so on point and well spoken..
https://www.democracynow.org/2019/4/12/chomsky_arrest_of_assange_is_scan...
(video or text with link to the rest of a great interview from this week.)
John Pilger discusses the arrest of Julian Assange after his asylum status was revoked by Lenin Moreno of Ecuador and subsequent removal from the Ecuadorian Embassy. He discusses the importance of Wikileaks' work, why it is a threat to the United States, the danger the arrest poses to journalists everywhere and the possibility of extradition to the US.
https://www.youtube.com/watch?v=siHgvx3t9V8 (20 min)
Here's another insightful discussion with Joe Lauria, Ray McGovern, and Sara Flounders.
https://www.youtube.com/watch?v=X5NdP7zktJg (25 min)
Paul Jay shares his analysis. Julian was carrying his book with Gore Vidal: History of the National Security State, when he was arrested.
https://therealnews.com/stories/assange-arrested-for-exposing-u-s-war-cr...
Glenn Greenwald, "The DOJ issued a press release with a headline that claimed that Assange was accused of "hacking" crimes, media outlets mindlessly repeated this claim even though the indictment contains no such allegation. It merely accuses Assange of trying to help Manning avoid detection. That's not "hacking." That's called a core obligation of journalism."
https://theintercept.com/2019/04/11/the-u-s-governments-indictment-of-ju...
A panel discussion between FAIR's Jeff Cohen and Jacqueline Luqman, with host Marc Steiner examines whether this is the beginning of an attempt to stop investigative journalists from working with whistleblowers and exposing corruption (sorry no transcript yet - 11 min)
https://therealnews.com/stories/assange-indictment-a-threat-to-the-found...
$4.2 billion IMF loan, submission to the US, and vengeance appear to have been President Moreno's true motives for revoking Assange's asylum in Ecuador's London embassy, says Ecuador's former foreign minister Guillaume Long
https://therealnews.com/stories/ecuadorian-presidents-motives-for-surren...
Jimmy points out the only MSM to even begin to report this story rationally is FAUX News?
https://www.youtube.com/watch?v=SnwC_1Pf9VQ (19 min)
As Noam described, the recent soft coups in Brazil and Honduras, as well as the move to the right in Ecuador and Columbia, speak to the effectiveness of the global cabal. Just look at all the countries aligned to accept our puppet Guido as the president of Venezuela. Nothing less than a global effort will be needed to dislodge the oligarchs, yet we find ourselves focusing on US elections a year away...still dealing with the absurdity of russiagate. (11 min Aaron Maté takes on the grand inquistor of the Russiagate conspiracy, Rep. Adam Schiff, methodically dismantling his deceptive claims, one by one.)
And now we rush to war in Iran???
Ron Paul understands the risks...For the first time ever, the United States has declared a foreign country's military force a "terrorist organization." Iran's Revolutionary Guard has most recently been fighting al-Qaeda and ISIS in Syria, but Trump has accused Iran of harboring al-Qaeda. Iran has returned the "favor," designating the US Central Command (CENTCOM) a "terrorist organization." http://ronpaulinstitute.org/archives/featured-articles/2019/april/09/tru...
Secretary of State Mike Pompeo declared the Iranian Revolutionary Guard a terrorist organization on Monday, upping the economic war against Iran, the rift with Europe and China, and preparing conditions for a "military option" - Col. Larry Wilkerson
https://therealnews.com/stories/whos-the-real-terrorists-trump-intensifi... (video or text)
When it all gets to be too much, it is time to cycle out of human horror and back to the natural cycles with which we evolved. Though the ecosystem is imperiled, there is still great beauty in nature and wonder in it complexity and its simplicity.
We do fit into the natural cycle
Our role and view changing as we ride the cycle of time through life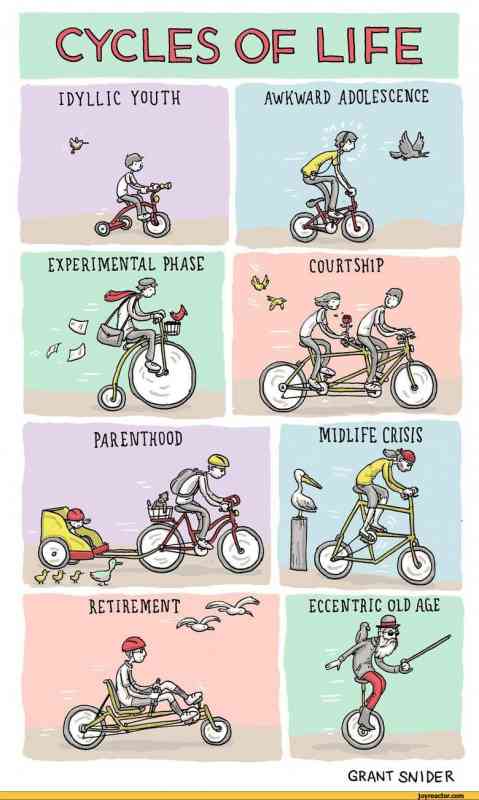 Making use of the resources we have...
But we have lost touch with so many
cycles within the natural world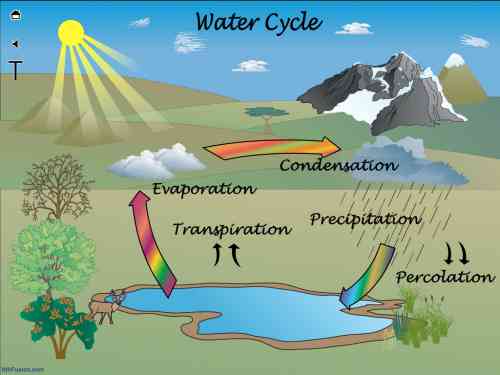 One of many species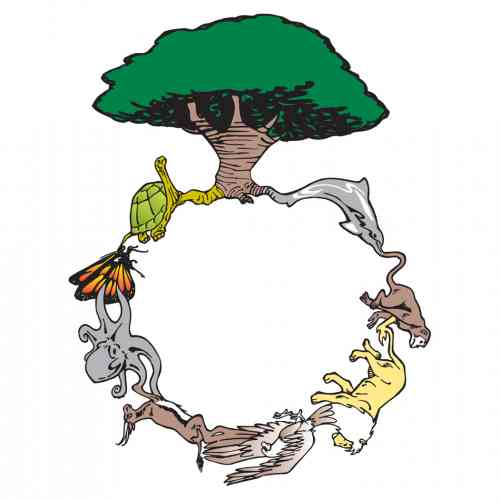 and life forms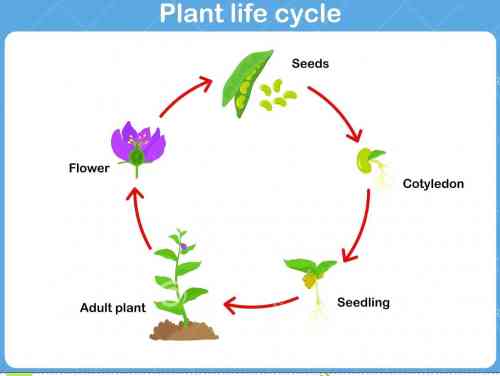 all caught in the Seasonal cycles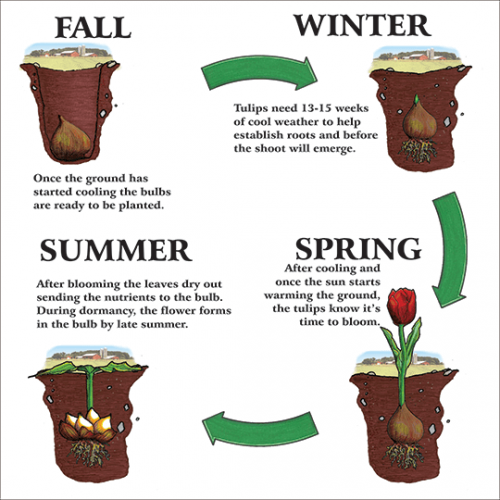 A web of interdependent species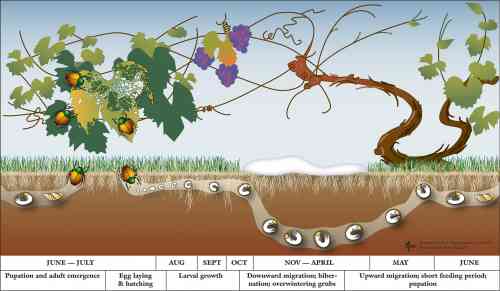 That we can balance to support us and improve the environment...
Here's another 5 minutes from Geoff on establishing a food forest
https://www.youtube.com/watch?v=VUoZUI9z2kI
By defending, restoring and re-establishing forests, peatlands, mangroves, salt marshes, natural seabeds and other crucial ecosystems, very large amounts of carbon can be removed from the air and stored. At the same time, the protection and restoration of these ecosystems can help to minimise a sixth great extinction, while enhancing local people's resilience against climate disaster. Defending the living world and defending the climate are, in many cases, one and the same.  https://www.youtube.com/watch?v=J9mjbzqqA_M (2 min)
https://www.naturalclimate.solutions/
Forests Are a Low-Tech but High-Impact Way to Fight Climate Change
Keeping forests intact can go a long way toward saving the planet
https://www.scientificamerican.com/article/forests-are-a-low-tech-but-hi...
Here's a free online course to help people get off of fossil fuel. It is past time to make the effort.
https://www.open.edu/openlearn/science-maths-technology/living-without-o...
We are the dust of exploded stars...star create (fuse) atoms into new elements. Our sun fuses hydrogen into helium providing the energy to power our planet...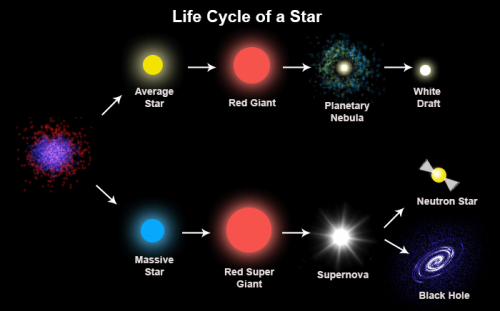 This week, a black hole was pictured in space with a network of eight radio telescopes around the world. https://www.theguardian.com/science/2019/apr/10/black-hole-picture-captu...
From dust to dust...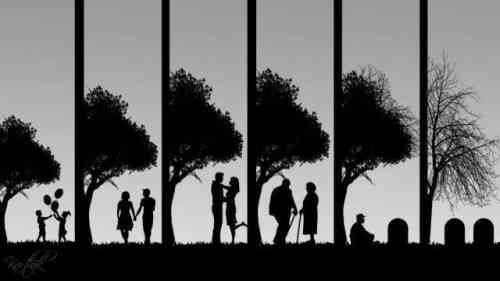 If we're lucky we can live a full life propelled by the many cycles and buoyed by the interconnected webs. It is in my nature to try to understand the insanity (and sometimes inspiration) of human activity. When the horrors and absurdity get to me I try to balance my awareness with the natural system...the beauty of the changing seasons, the almost magical growth of the forest, the deer browsing and turkeys foraging, ...and become suspended in the web of the ecosystem like an embryo in the womb...running home to be comforted by mother Earth...Gaia.
I look forward to your ideas, comments, and stories.