The Weekly Watch
Submitted by

Lookout

on Sun, 10/21/2018 - 8:09am
Another Day Older and Deeper in Debt
We may be a day older, but apparently no wiser. It is the same con again and again. The debt is too big, we have to cut public services. And people buy it? They should listen to the two part interview with Jimmy Dore and Stephanie Kelton in last week's column. They ask the question, "How can a country that prints its own currency lack capital?". We print money nilly willy for wars and tax cuts...but not for the citizenry. It is a scam plain and simple. Some of the elite even admit it. Disney heir..."So anyway, 1%-ers are doing better than they ever have been doing, and guess what? You are paying for all of it." (article and 4.5 min video) We seem to live in a nation of scams perpetrated by the oligarchs.
Let's start with Saudi Arabia...our good buddy and ally...which in reality is one of the most conservative and repressive nations on Earth. The 24/7 cycle has been full of Khashoggi served with a healthy heaping of hypocrisy.
First Glenn Greenwald explains the complicity of the WaPo in the support of the Saudis
https://theintercept.com/2018/10/15/the-washington-post-as-it-shames-oth...
Next, Professor As`ad AbuKhalil says western media's uncritical praise of Khashoggi is unworthy. He was a loyal member of the Saudi propaganda apparatus and chose the wrong side of the House of Saud (video or text)
https://therealnews.com/stories/duplicitous-khashoggi-picked-the-wrong-p...
Saudi is in a long line of countries that assassinate people they don't like. They just are not as civilized as the US which uses drones and kills from a distance.
https://www.commondreams.org/views/2018/10/19/americans-saudis-and-israe...
Medea Benjamin and many others call bullshit on Saudis explanation.
https://www.commondreams.org/news/2018/10/19/we-call-bs-saudi-arabia-cla...
Why our unending loyalty to despots? It is more than just the petrodollar. The Saudis are buying our (T bond) debt. Russia has dumped, and China and Japan are steadily selling US debt... and Brazil. Dontcha think that is part of our Saudi friendship? https://www.youtube.com/watch?v=wyojQV0qspQ (13 min)
You gotta follow the money, and Khashoggi's likely murder may have repercussions on Saudi investments (article or podcast)
https://therealnews.com/khashoggi-crisis-highlights-why-investment-in-as...
One of the biggest scams is war is good for business and the economy. War is good for absolutely nothing!
We are willing to do Saudi Arabia's bidding. Here's an interesting article by David William Pear on our disastrous Yemen policy, and the hypocrisy of the US and UN.
https://therealnews.com/the-us-led-genocide-and-destruction-of-yemen
The United Arab Emirates hired U.S. mercenaries to carry out assassinations of political and clerical leaders in Yemen. The former elite U.S. special operations fighters were paid to take part in missions to kill those deemed to be "terrorists" by the UAE.
https://www.democracynow.org/2018/10/17/investigation_as_us_backed_war_in (video or text)
More from Aram Roston, who broke the story. His piece is titled "A Middle East Monarchy Hired American Ex-Soldiers to Kill Its Political Enemies. This Could Be the Future of War."
https://www.democracynow.org/2018/10/18/the_uae_hired_us_former_soldiers (video or text)
https://www.buzzfeednews.com/article/aramroston/mercenaries-assassinatio...
Dr. Martha Mundy of the London School of Economics, is author of a new report that accuses Saudi of a deliberate campaign "to destroy food production and distribution" in Yemen.
https://therealnews.com/stories/as-saudi-confirms-khashoggis-murder-will...
During his live show, Jimmy Dore covers Medea Benjamin of Code Pink when she hijacks the Hudson Institute's Pro Iran War presentation and spits an amazing amount of truth out while being manhandled. https://www.youtube.com/watch?v=2RlO-N2tyF0 (9.3 min)
Media is also a scam...misleading and diverting attention away from real issues.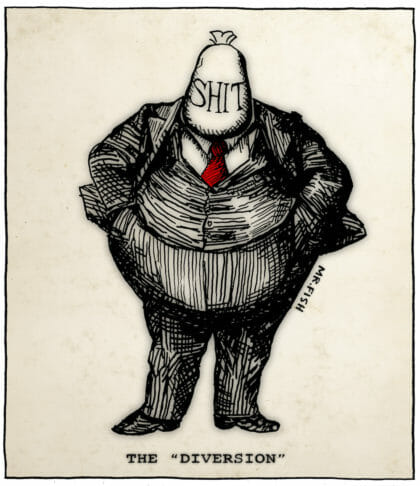 Max Blumenthal discusses the Facebook purge in two parts (video and text)
https://therealnews.com/series/social-media-purge
Lee Camp interviews editor of Anti-Media Carey Wedler about leftist news sources being purged from social media platforms. (1st 15 min)
https://www.youtube.com/watch?v=p8QUp8-dRtc
Facebook even deleted a video about Columbus...what an over-reach!
https://www.commondreams.org/news/2018/10/17/updated-latest-fit-censorsh...
So even Wikipedia is rigged? Chris Hedges interviews investigative journalist Helen Buyniski who exposes Jimmy Wales' egalitarian Wikipedia as yet another tool of the ruling elite. https://www.youtube.com/watch?v=nDPrpKDjQ5U (25 min)
In Brazil, they are also going after journalists.
https://www.commondreams.org/views/2018/10/20/bolsonaros-new-brazil-far-...
Speaking of going after journalists, Wikileaks founder Julian Assange is suing Ecuador, accusing it of violating his "fundamental rights and freedoms." It comes after the nation issued a new set of rules for Assange, who has lived in its London embassy for years.
https://www.youtube.com/watch?v=2vLLLb9sxs0 (3 min)
Vijay Prashad, editor of the new book "Strongmen," talks about what is behind the rise of right-wing authoritarianism around the world and how Brazil could stop this trend in their upcoming presidential election (video or text)
https://therealnews.com/stories/right-wing-authoritarianism-on-the-rise-...
Thousands of self-organized Hondurans fleeing violence and poverty are marching to US/Mexico border. Trump threatens to stop money for Honduras and send troops to border
https://therealnews.com/stories/honduran-migrant-caravan-4000-strong-mar... (14 min video and text)
Don't worry pompous Pompeo is on his way to visit Mexico and Panama to discuss democracy in Venezuela and Nicaragua. https://www.youtube.com/watch?v=-ZTXeZ6pkRY (4 min)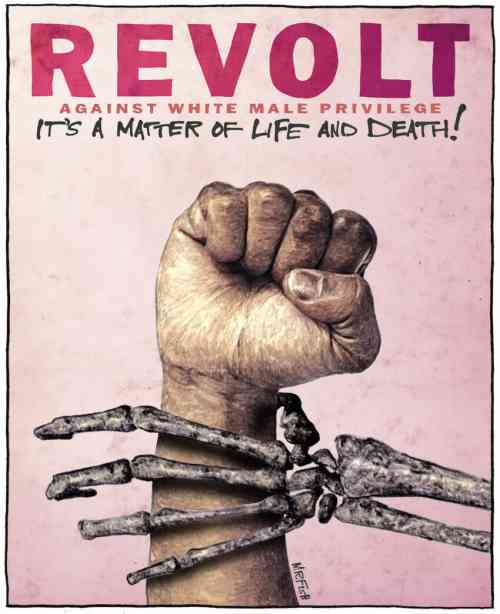 Get to know your Oligarchs
Frank McKenna, a powerful player in the oil and banking industries is a big influence on Canadian Prime Minister Justin Trudeau's policies. (17 min no text)
https://therealnews.com/stories/frank-mckenna-justin-trudeaus-man-behind...
It's our job to recognize that climate change is about political power, not just science. Some people are quite rich due to fossil fuel wealth and that comes with great influence. The conversation on climate change should be focused on how to break that influence, not just on how broken our climate is.
https://www.commondreams.org/views/2018/10/18/we-need-inspire-courage-st...
But at least they can catch a legal buzz now. Canada, the US's largest trading partner legalized marijuana. (video or text)
https://therealnews.com/stories/as-canada-legalizes-marijuana-the-us-tig...
Lee Camp does a great parody of Mark Cyborgberg and his run for president in his intro. He has several good pieces in his weekly half hour show.
https://www.youtube.com/watch?v=nyaHbYLXwMc
It is not just individuals but also powerful groups of them like the Council for National Policy, a secretive group of influential right-wing figures. Max Blumenthal reports on Nikki Haley's speech to them.
https://therealnews.com/stories/inside-nikki-haleys-shocking-speech-to-s...
Corporations are wealthier than governments. No wonder we're a global corporate oligarchy..."The vast wealth and power of corporations is at the heart of so many of the world's problems—like inequality and climate change."
https://www.commondreams.org/news/2018/10/17/heart-global-woes-157-world...
Politics
Chirs Hedges reviews Ralph Nader's book
The corporate state will be overthrown by a citizens' revolt or we will continue to barrel toward a political and ecological nightmare. Nader dares to dream. We should too.
https://www.truthdig.com/articles/the-rats-revolt/
No one works more against corporate power and for working people than Ralph Nader. This week he put together a full day symposium called "Destroying the myth of market fundamentalism forum" to explain and present evidence of how the system is rigged for the elite and against working people. the full 8 hour conference is here:
https://www.youtube.com/watch?v=WjWETN1E6YA
The speakers schedule can be found here
Jimmy and Chris discuss his book, America the farewell tour, and more...
https://www.youtube.com/watch?v=965DwRyfcmo (22 min)
https://www.youtube.com/watch?v=HcH3_ssyX0o (16 min)
https://www.youtube.com/watch?v=_Anaiu6muz8 (35 min)
Prof. Lawrence Wilkerson, a retired U.S. retired Army Colonel (31 years) and the former Chief of Staff to Secretary of State Colin Powell (2002-2005), discusses the state of the U.S. Empire, its foreign policy and the ideology and forces that influence it as well as the various conflicts & crises that include Iran, Syria and climate change (30 min video)
https://therealnews.com/stories/actvism-col-wilkerson-on-the-state-of-th...
Voter suppression Southern style... No buses filled with POC allowed to vote!
https://www.commondreams.org/news/2018/10/17/unreal-claiming-concerns-ov...
https://therealnews.com/stories/is-georgias-gop-governor-candidate-tryin...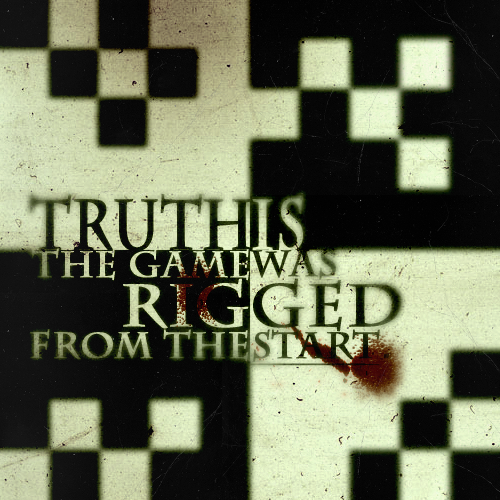 The rigging and series of scams are obvious for those who look. Part of the trick is to keep people from focusing on the real issues. It is enough to make your head spin to try to keep up with the fast pace of the news cycle. There is much more to say about this week's news. There was the report on the death of insects (you know those creatures near the base of the food chain). I didn't discuss our history in Honduras leading to the current exodus. It is part of the strategy to keep us off balance...look squirrel! Here's hoping you are focused on those things of importance to you and yours. I appreciate all your insights here at c99 helping me to focus on the important issues and latest scams. I look forward to your ideas and comments below.