January 20th could get a little crazy
Submitted by gjohnsit on Thu, 01/12/2017 - 5:01pm
Just do a Google search for January 20 protest.
People are getting ready.

The stage is set for President-elect Donald Trump's inauguration – not just the traditional swearing-in platform on Capitol Hill, but a massive security presence amid protest plans to "shut down" the nation's capital....
He suggested the city could have as many as 750,000 demonstrators alone.
More than three-dozen law enforcement agencies are working together on security and safety plans in anticipation, including the Capitol Police, FBI, Secret Service and National Guard.
Roughly 7,500 Guardsmen from across the country will come to Washington, along with about 3,000 police officers from various states, with the Secret Service taking the lead on security....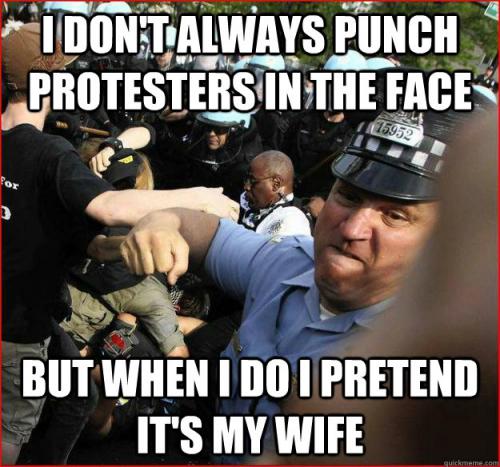 The protest groups aren't mincing words - they intend to make this ugly.

If you go to refusefascism.org, you will discover that the protests that they are organizing in Washington D.C. will begin on January 14th.  They say that they want to "stop the Trump-Pence regime before it starts", and they hope to have protests going "every day and every night" without interruption through at least January 20th.

Another group that plans to kick things off on January 14th is DisruptJ20.  Of course that is short for "Disrupt January 20th".  If you go to their official website, you will find a long slate of events that have already been scheduled.

According to Legba Carrefour, a spokesperson for DisruptJ20, one of the goals of the group is to block major transportation routes into and throughout our nation's capital.  And he is not shy about the fact that they literally want to "shut down the Inauguration"…

"We are planning to shut down the inauguration, that's the short of it," he says. "We're pretty literal about that, we are trying to create citywide paralysis on a level that I don't think has been seen in D.C. before. We're trying to shut down pretty much every ingress into the city as well as every checkpoint around the actual inauguration parade route."

If Carrefour and his fellow conspirators are able to actually accomplish that, it truly would be unprecedented.

And while DisruptJ20 is not publicly advocating violence, they are not exactly discouraging it either…

Carrefour says DisruptJ20 has no publicly announced plans to jump barricades along the inauguration parade route or throw projectiles at the new president, but that autonomous direct actions are encouraged.

"I can't comment on specific stuff we're doing like that, mostly because that would be illegal. But, yeah, it will get pretty crazy, I expect," he says. "'Have fun!' I say."
If these groups follow through with these statements, it would be unprecedented.
And that's just D.C.
The protests will be nationwide.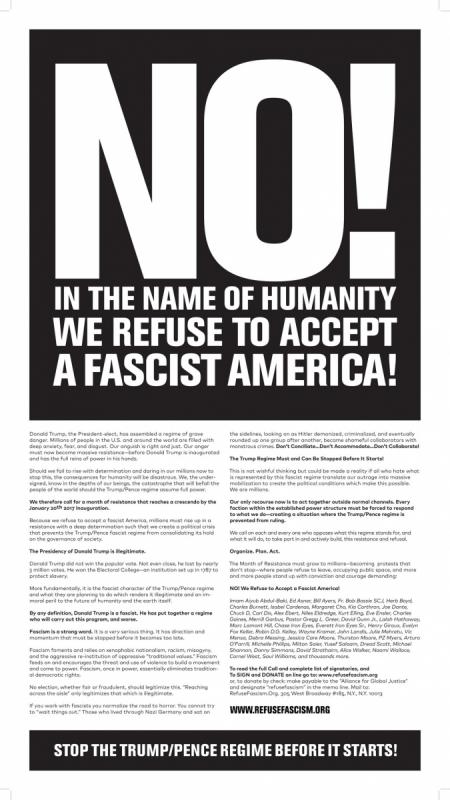 People online have gone truly bonkers.
Let's recall that anti-Trump riots have already happened.
Our video of Trump supporter who says he was beaten up coming out of @realDonaldTrump rally. pic.twitter.com/PQSxjXfonl

— Tom Llamas (@TomLlamasABC) June 3, 2016
What I find most interesting is the near deafening silence from the Republican establishment.
For instance, the DoJ is opening an unprecedented investigation of the FBI, while the CIA leaks anti-Trump slander, and Republican leader say....almost nothing?
Maybe that's why the betting odds of a Trump impeachment are 50-50.

Donald Trump is going to be the President of the United States. But if oddsmakers are right, there's a 50-50 chance that he won't hold the office for that long. At 4 p.m. Eastern, the British gambling company Ladbrokes said odds are even that Trump will be impeached or resign before his first term ends. By 5 p.m. the odds had risen even more, to 11-10.