Welcome to Saturday's Potluck
Submitted by studentofearth on Sat, 04/03/2021 - 5:51am

It has been one of those weeks where every day seems to start early and end late, yet nothing seems to have been been accomplished to a completed end point. Stops and starts. Not even time to participate in the numerous interesting diaries and comment threads this past week.
Started prepping a new bed for potatoes this week. The chickens are being coerced into assisting in removing quack grass.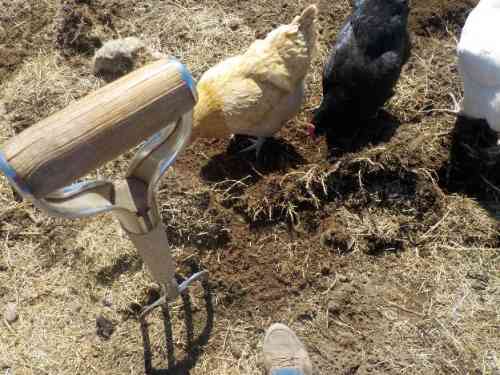 ________
What is on your mind today?