Welcome to Saturday ...
Submitted by smiley7 on Sat, 09/14/2019 - 6:48am




Imagine humans as fireflies synchronously lighting up to save the world.
The c99 bistro, Bar-c99, Jazzhall-c99, c99 b&b, any business may do; following another opportunity to establish a c99 retreat in Southern Italy.
An underpopulated region in southern Italy is offering newcomers €700 per month for three years to live in one of its villages.

There are a few catches, however: the village must have fewer than 2,000 residents, and the newcomer must pledge to open a business.

"If we had offered funding, it would have been yet another charity gesture," Donato Toma, the president of Molise, told the Guardian. "We wanted to do more; we wanted people to invest here. They can open any sort of activity: a bread shop, a stationery shop, a restaurant, anything. It's a way to breathe life into our towns while also increasing the population." https://www.theguardian.com/world/2019/sep/11/underpopulated-italian-reg...
An extra €700 per month works for me, have cane will travel.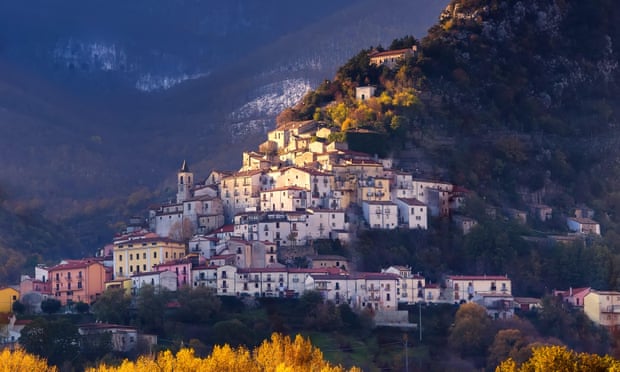 Neanderthal footprints found in France offer snapshot of their lives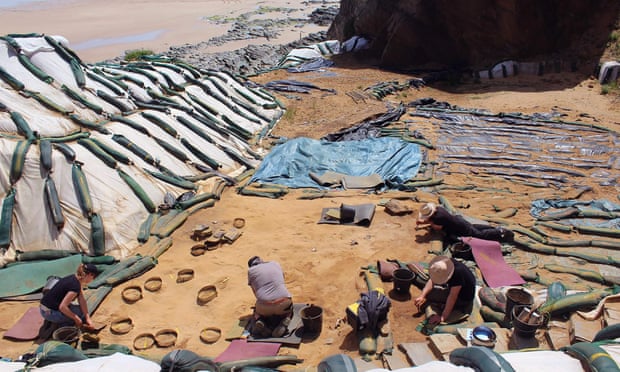 Scientists have found hundreds of perfectly preserved footprints, providing evidence that Neanderthals walked the Normandy coast in France.
"The prints suggest a group of 10-13 individuals, mostly children and adolescents, were on the shoreline 80,000 years ago.
[...]
"It was incredible to observe these tracks, which represent moments in the lives of individuals, sometimes very young, who lived 80,000 years ago," said Duveau, of the French National Museum of Natural History. https://www.theguardian.com/science/2019/sep/10/neanderthal-footprints-f...

Raúl Juliá: The World's a Stage
THIRTEEN's American Masters and Latino Public Broadcasting's VOCES Present the First Documentary on Legendary and Influential Puerto Rican Actor Raúl Juliá
From award-winning director Ben DeJesus (Great Performances: John Leguizamo's Road to Broadway, John Leguizamo: Tales from a Ghetto Klown), Raúl Juliá: The World's a Stage is a warm and revealing portrait of the charismatic, groundbreaking actor's journey from his native Puerto Rico to the creative hotbed of 1960s New York City, to prominence on Broadway and in Hollywood. Filled with passion, determination and joy, Juliá's brilliant and daring career was tragically cut short by his untimely death 25 years ago, at age 54.
Told in his own voice through archival interviews and in the words of those who knew him best, the film traces Juliá's personal and professional life while showcasing performances from his collaboration with Joseph Papp's The Public Theater to his successful cinematic career. His best-known roles include the history-making productions of Titus Andronicus, Two Gentlemen of Verona with Clifton Davis, The Taming of the Shrew with Meryl Streep and The Threepenny Opera, the Broadway musical Nine, and films such as Kiss of the Spider Woman, Moon Over Parador, Romero, Presumed Innocent and The Addams Family.
Interviews with some of the most respected actors who worked alongside Juliá, including Anjelica Huston, Edward James Olmos, Rita Moreno, James Earl Jones, Sonia Braga, Rubén Blades and Esai Morales, illuminate his impact as an artist. In addition, actors John Leguizamo, Jimmy Smits, Andy Garcia and others share how they were profoundly influenced by Juliá and carry the torch of his legacy. Juliá's personal side comes to life through never-before-seen family photos and home videos, along with reminiscences from his wife, Merel, his sons, relatives and friends, who share candid insights about his life away from the spotlight. https://www.pbs.org/wnet/americanmasters/raul-julia-the-worlds-a-stage-a...
Premiere date: September 13, 2019 | 1:23:32 | Video expires October 11, 2019

This week's new music to my ears to yours
Today's feature photo by Jim Magruder comes from Grandfather Mountain: "The discovery of a special type of firefly on Grandfather Mountain has experts aglow with excitement.
The nonprofit nature park in Linville, N.C., is officially home to Photinus carolinus, the only species of firefly in North America whose individuals can synchronize their lighting display, meaning they can flash in unison.
Photinus carolinus famously resides in the Great Smoky Mountains National Park, where it is a major draw for visitors from late May through early June. During that time, hopeful spectators enter a lottery to win tickets to witness the phenomenon. And with only a limited number of tickets offered, the spectacle has grown ever more exclusive.
And now it's grown a mile high."