The Weekly Watch
Submitted by

Lookout

on Sun, 07/22/2018 - 6:58am
Talking Heads Explode
...leaving a putrid puff of smoke
This week's news cycle almost makes my head explode too. Insanity reigns supreme. A week ago Friday, the deep state reached deep to sabotage Trump's meeting with Putin by indicting twelve Russian agents. Does the media question the DoJs motives? Not that I heard. Trump insults the EU for not investing in more US arms, and blasts Teresa May for her poor Brexit performance. Then Holy Helsinki, Trump meets with Putin. The media comes unhinged with calls of Putin Puppet and traitor. Meanwhile Wikileaks releases a tape of Netanyahu claiming he made Trump give up the Iran Deal. Where are the calls that Trump is a Neytanyahu nitwit? All the while Israel is killing Palestinians and planning more aggression. Killing children...but the outrage is about the separation of parents and children at our border (Now mind you I'm against that too, but the out right killing of kids protesting their open air concentration camp goes uncalled...not to mention our part in starving children in Yemen?) Oh my, there's lots to unpack this week.
Glenn Greenwald at his best...in a debate about Russia, T-rump and the deep state with Joe Cirincione, president of Ploughshares Fund, a global security foundation.
(about 30 min each with text)
https://www.democracynow.org/2018/7/16/debate_is_trump_putin_summit_a_da...
https://www.democracynow.org/2018/7/16/part_2_debate_on_russian_meddling
Aaron Mate and Paul Jay have a good conversation about the summit and resulting frenzy.
https://therealnews.com/stories/trump-a-symptom-of-a-system-in-decay (1 hour sorry no text)
Watch the first few minutes to see the MSM heads explode...
Editor of Consortiumnews, Joe Lauria describes the media insanity...
https://www.youtube.com/watch?v=UG__9jBqWlM (4 min)
https://consortiumnews.com/2018/07/16/us-media-is-losing-its-mind-over-t...
Tucker Carlson gets it right? Well sort of.... Jimmy, Ron, and Stef explain...
https://www.youtube.com/watch?v=WtPhXsIExwI (22.5 min)

It is Netanyahu's nitwit...not Putin's puppet!
https://theantimedia.com/leaked-netanyahu-tape-iran-nuclear-deal/
Jimmy, Ron, and Stef explain their view. (6.5)
https://www.youtube.com/watch?v=hJx9nTCFxrs
So while The US corporate media hyper ventilates about Russia, it is Israel which commits the atrocities. The Israeli military has started a broad air attack on Hamas position in the Gaza Strip. The attacks came after one IDF soldier was killed in serious border clashes on the Gaza border. The confrontation became increasingly violent and the number of casualties piled on the Palestinian side. https://www.youtube.com/watch?v=Cye2rhuibN0 (5.5 min)
And what a web we weave. Did anyone notice Netanyahu meeting with Putin last week?
https://www.jta.org/2018/07/15/news-opinion/netanyahu-trump-discuss-secu...
Or Bin Salman the week before? https://www.youtube.com/watch?v=9t9FFBMS1kk (2 min)
Is it all about aligning Russia to allow a war with Iran...and China? Gerald Horne examines the Trump-Bannon objectives of forming an alliance with Russia to isolate China and Iran, while Democrats spin out of control in their attacks against Trump.
https://therealnews.com/stories/is-trump-implementing-the-bannon-strateg... (video or text)
The Real News has several pieces about the US and Russia...including discussions with Russians...https://therealnews.com/tag/russia-featured
Israel creates Jewish state....Palestinians not allowed. (video or text)
https://therealnews.com/stories/israel-legislates-apartheid-into-law
More evidence of the exploding heads. The last American vagabond discusses Israel Apartheid Law, Netanyahu Trump Influence Exposed, Russiagate Illusion & Wells Fargo Scandal
https://www.youtube.com/watch?v=TldapiYYdWc (33 min)
Indictments...
Jimmy Dore Stef and Ron weigh in on the (ham sandwich) indictments (which will never see the light of day). https://www.youtube.com/watch?v=5RRlwIrmazc (18 min)
The FBI never examined the DNC server
https://www.youtube.com/watch?v=iEUM8PdoeaE (9.5 min)
The assertions set forth in the indictment, while cloaked in the trappings of American justice, have nothing to do with actual justice or the rule of law; they cannot, and will never, be proved in a court of law
https://www.truthdig.com/articles/indictment-of-12-russians-under-the-sh...
How about more BS? Peter Strzok and the Clinton emails ...
https://consortiumnews.com/2018/07/13/ray-mcgovern-strzok-hoisted-on-his...
https://www.intellihub.com/a-sheep-dipped-peter-strzok-works-for-both-th...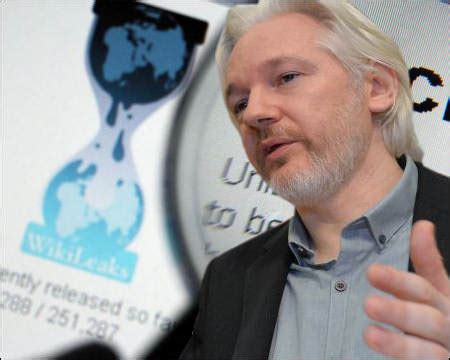 Looks like it will be Julian who pays the price...
Moreno is close to finalizing an agreement to hand over Assange to the UK within the next several weeks. The withdrawal of asylum and physical ejection of Assange could come as early as this week. https://theintercept.com/2018/07/21/ecuador-will-imminently-withdraw-asy...
Chris Hedges shares his views...
https://www.truthdig.com/articles/the-war-on-assange-is-a-war-on-press-f...
Italian journalist Stefania Maurizi has worked with WikiLeaks for nine years on the Podesta emails and other revelations. Here's an insider's view of the publisher, which has incensed rulers around the world, desperate to hide their corruption.
https://consortiumnews.com/2018/07/19/inside-wikileaks-working-with-the-...
Truth tellers not allowed!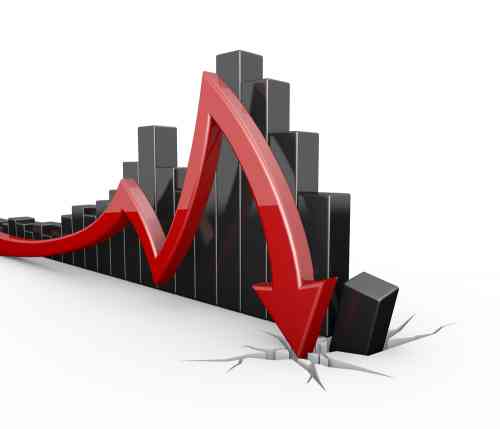 Speaking of telling the truth, the US economy is on the brink of another collapse...
Thomas Hanna, research director of the Democracy Collaborative's Next System Project, says it is almost guaranteed (two part video with text)
https://therealnews.com/series/the-next-global-financial-crisis-is-inevi...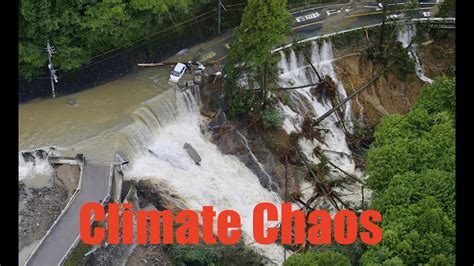 Sadly while everyone's head explodes, the ecosystem continues to become less accepting of our species. May be it is for the best.
In a great interview, Adam Frank, astrophysicist, describes the shifting state of planet Earth with Chris Hedges. As an Earth scientist I found this conversation so well grounded in our current reality. https://www.youtube.com/watch?v=HnhyO1xIS00 (25 min)
Don't give up hope. Just listen to the young folks. This weekend they came from across the country, marched on Washington, and lobbied elected officials to break ties with the fossil fuel industry and preserve their future (No text, 4 min video)
https://therealnews.com/stories/kids-take-to-the-streets-in-dc-to-demand...
It isn't just in the states. In Canada, over 16 present and former members of Justin Trudeau's Youth Council wants him to drop the Kinder Morgan bailout. (video or text)
https://therealnews.com/stories/trudeaus-youth-council-outraged-by-kinde...
Noam discusses the climate dilemma (11 min)
https://www.youtube.com/watch?v=R4PisLH8J2g
There is so much more that could be said of this week's news...exploding heads and all. Trump criticized NATO (for not buying more US arms) but not about Columbia joining. NATO in South America - Why? Well, we use NATO to justify war. Clinton did so in Bosnia. If we can't get UN approval, we use NATO to justify our dirty little wars. The conflict in Nicaragua is a good example of our efforts to sow discord. Lee Camp talks with Kevin Zeese about US involvement. Not to mention the effort to interfere in Venezuela and Brazil. Now that we have a better toehold in Columbia, look for more trouble.
Of course if you can wrap your head around the Adam Frank and Chris Hedges conversation above, we are just the current experiment being conducted by the biosphere. I'm drawn to the big picture analysis of planetary scientists. We might do better to worship Gaia...or at least respect her.
Well I hope you are all happy in your place on our planet. I'm not suggesting we can be happy about US politics, but I hope you all find yourself in a place where you can enjoy the natural world...feel yourself a part of the biosphere. Otherwise you might end up like the exploding talking heads.
I look forward to your stories, comments, and ideas below.