The Weekly Watch
Submitted by Lookout on Sun, 06/24/2018 - 6:10am
Conspiracy Theories and Untold Stories
What brings this topic to mind is the Awan story. Here at c99 we've have been lucky to have Alligator Ed and gulf gal (among others) inform us. It is a spy thriller... Pakistani Spy Ring in the halls of congress tending to the reps computers. Gun and drug trade is involved. And nary a word from corporate media? We have many stories which we don't speak about. Consider 911 with questions about building 7 and the hole in the pentagon not being large enough for an airplane. And for that matter all the assassinations in the sixties. The common thread that seems to run through these so called conspiracy theories is CIA involvement.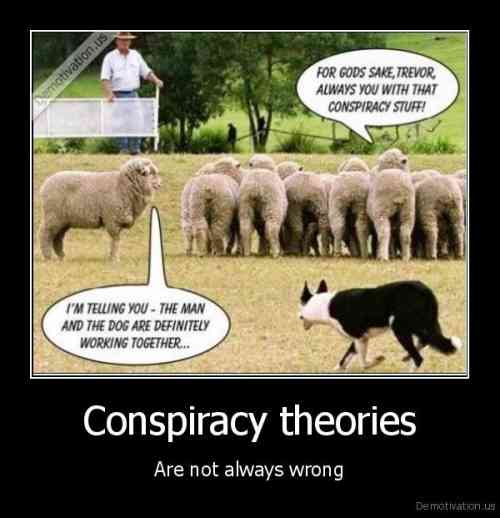 Let's start with the Awan family.
If you're new to the story here's a nice overview...
I'm no purist, so be aware this is a RW anti-hillary site (as opposed to our LW one) -
In this edition of "JW Inside Report," host Jerry Dunleavy joins Luke Rosiak, an investigative reporter for The Daily Caller's to discuss the cybersecurity scandal involving multiple members of Congress, including Debbie Wasserman Shultz. A Democratic IT staffer named Imran Awan was arrested last July on charges of bank fraud. He was employed by Shultz and other congressional members. He is also a suspect in a cybersecurity investigation, having been banned from congressional networks in February. In addition, his relatives, also government IT employees, are currently being investigated for alleged involvement in defrauding the federal government as well as compromising sensitive information from congressional servers. (40 min)
https://www.youtube.com/watch?v=pzZW0udRKsw
George Webb takes it a step farther and links CIA, guns and drugs to the case. (9 min)
https://www.youtube.com/watch?v=EL5eigBIHcA
He provides links below his video
So what is going on with the case?
FBI Insider:
After 11 months of unexplained court delays, the husband and wife team of Imran and Hina Alvi-Awan will be pleading guilty to federal charges, according to new court documents. At this point, no one knows exactly what the federal charges are. The duo, indicted for bank fraud, are expected in federal court on July 3, 2018 for a plea hearing. I won't believe it until it happens.
https://www.youtube.com/watch?v=lWoQUIBbTwY (5.5 min)
George is back explaining how 80% of the witnesses are being turned away by the FBI.
https://www.youtube.com/watch?v=iLQJWgOSPX0 (5 min)
Looks like a plea deal and permanent silence in the case.
It's a cover up all right...
Maybe the biggest cover up was 911. There are many questions...was it a false flag attack to create an endless war on terror?
Architects and engineers don't see how the collapse of the buildings fits with the story.
https://www.ae911truth.org/evidence/videos
Scientist examining data also have doubts
http://www.scientistsfor911truth.org/introduction.html
Pilots have difficulty accepting the story...especially about the pentagon.
http://pilotsfor911truth.org/pentagon.html
There are several documentaries calling out the contradictions...
https://www.youtube.com/watch?v=hWiusdy1miI (1.75 hours)
https://www.youtube.com/watch?v=RAAztWC5sT8 (45 min)
https://www.youtube.com/watch?v=IYUYya6bPGw (1 hour)
More from CIA whistleblower Susan Lindauer (90 min)
https://www.youtube.com/watch?v=yP5QGJvhQg0
But have you ever heard a corporate news show question the 911 narrative?
It is like the Kennedy assassination. DK posted this link that seems a credible analysis... https://www.youtube.com/watch?v=sqxq03izxrQ (2 hours)
JFK explains his opposition to the CIA.
https://www.youtube.com/watch?v=DxnpujfanUM (5 min)
We have some honorable folks coming out of the secret organizations trying to inform us of what we've become.
Kevin Shipp has been forthcoming of late..
https://www.youtube.com/watch?v=XHbrOg092GA (1 hour)
...and more recently this 2 part talk.
https://www.youtube.com/watch?v=rQouKi7xDpM (1 hour)
https://www.youtube.com/watch?v=xO-mcduYCEA (1 hour)
In 2007, John Kiriakou became the first Central Intelligence Agency (CIA) official to publicly confirm that agency interrogators waterboarded. Ironically he is the only one to serve time for the torture program. The torturer ends up as head of CIA.
https://www.youtube.com/watch?v=GaiyVMRGE0M (17 min)
Thomas Drake was also arrested for his leaks. He speaks to the National Press Club.
https://www.youtube.com/watch?v=23W1Ro9IPi0 (1.25 hours)
Bill Binny was smart enough to entrap the agents trying to arrest him. Here's his documentary A Good American followed by Q&A (90 min)
https://www.youtube.com/watch?v=666wsDcoNrU
And we can't forget Ed Snowden who tried a different approach after seeing Kiriakou's and Thomas Drake's arrest. Here he is in an interview about a year ago.
https://www.youtube.com/watch?v=kTyvLpNpa9E (55 min)
Operation Mockingbird seems alive and well.
https://www.youtube.com/watch?v=cDCfTIapds0 (3 min)
https://thefreethoughtproject.com/feds-exposed-planting-talking-points-q...

Israel is a secret in plain view. The world sees. The UN voted to condemn Israel's use of "excessive force" against protesters in Gaza.
https://www.youtube.com/watch?v=A57BcoU3qJA (2 min)
...so we withdraw from the Human Rights Council
https://www.youtube.com/watch?v=1vDdsi11kWE (2.5 min)
Chris Hedges and Norm Finkelstein discuss Gaza. (26 min)
https://www.truthdig.com/videos/chris-hedges-and-norman-finkelstein-on-t...
This week Israel bombed Gaza...some more.
https://www.aljazeera.com/news/2018/06/rockets-fired-gaza-israel-strikes...
Additionally this week, Israel bombed troops fighting ISIS in Syria killing 52 people. Max Blumenthal says this is part of a larger campaign to destabilize and fragment Syria and weaken its ally Iran (video or text)
https://therealnews.com/stories/israel-kills-52-syrian-iraqi-anti-isis-f...
There are many understood but untold stories about Israel
https://www.newyorker.com/news/news-desk/how-trump-and-three-other-us-pr...
As Lee Camp writes...the US drops a bomb every 12 minutes, but no one is talking about it.
https://www.truthdig.com/articles/trumps-military-drops-a-bomb-every-12-...
It isn't just the US and Israel raining terror in Syria, Turkey is doing it's share as well. President Erdogan is escalating military intervention in northern Syria and Iraq as the snap election approaches. Scholar Baris Karaagac says this is part of a political strategy to unite right-wing nationalist forces. It is also a continuation of a decades-long war on Kurds (video or text)
https://therealnews.com/stories/erdogan-accelerates-attacks-on-syria-and...
How bizarre is this relationship between Israel and Saudi Arabia?
https://therealnews.com/israel-adopts-abandoned-saudi-sectarian-logic
The silence about the horrors we perpetrate in Yemen is oppressive. The UN warns millions of Yemenis could starve as US-backed Saudi and Emirati forces attack Yemen's port city of Hodeida. Ben Norton speaks with Medea Benjamin. (video or text)
https://therealnews.com/stories/catastrophic-us-saudi-uae-attack-on-yeme...
The Yemen horrors get even worse..
https://apnews.com/7994b4508e9c4a5eaf8a1cca9f20322f/Yemeni-prisoners-say...
Sy Hersh adds...
"And it's not just we're aiding. We're supplying intelligence. We're refueling planes. We're working very closely with the United Arab Emirates and, of course, the Saudis, who are doing most of the horrific stuff that's going on."
https://www.democracynow.org/2018/6/20/seymour_hersh_media_today_must_cover
(video or text with side link to more from Sy)
Most Americans are unaware of the droning in Libya...over 500 since 2011
https://theintercept.com/2018/06/20/libya-us-drone-strikes/
When the press can't quit covering a story...they usually aren't telling us the full story. Jimmy Dore and Abby Martin talk immigration, detention, and deportation policies over the last few decades...
https://www.youtube.com/watch?v=dAeiyW60rzo (11 min)
https://www.youtube.com/watch?v=xe9-dnJjP0U (22 min)
https://www.youtube.com/watch?v=yFC3rXN0J1s (25 min)
https://www.youtube.com/watch?v=YozjHQw9j4o (11 min)
https://www.youtube.com/watch?v=t_d-OpHuEkw (8 min)
Then Abby and Jimmy discuss the situation in Venezuela
https://www.youtube.com/watch?v=lMeli0BA3UA (25 min)
Here a comparison of Obama vs Trump's policy on migrants.
https://shadowproof.com/2018/06/15/separation-immigrant-families-part-de...
The demonrats are being very quiet about their past actions...
https://www.zerohedge.com/news/2018-06-17/democrat-admits-child-migrant-...
More from the Real News in video or text
https://therealnews.com/series/a-once-silent-crisis-is-now-a-deafening-cry
So why is there so much migration? Perhaps because we train people in the School of the Americas and send them back to Central and South America to foment trouble for governments who stand up to the global corporations. Consider Nicaragua....
Following two months of protests and an estimated 170 dead, the violence briefly subsided, as opposition-government negotiations tried to resolve the situation. The opposition now says the government is reneging on commitments and will abandon negotiations. What led to this crisis and where will it go from here? We discuss the situation with Trevor Evans and Camilo Mejia (2 parts in video or text)
https://therealnews.com/series/nicaraguan-opposition-suspends-negotiatio...
There is some good news coming out of Mexico...
Mexico's July 1 presidential election is likely to lead to a historic result as the center-left candidate Andrés Manuel Lopez Obrador leads the race by 25 percentage points over his closest rival. We talk to Laura Carlsen about the race, the murders of local candidates, and the impact of Trump's immigration policy on the race (video or text)
https://therealnews.com/stories/left-candidate-lopez-obrador-leads-mexic...
Will the loss of net neutrality slow our ability to communicate? Jimmy tells the story of net neutrality and the CA demonrats...
https://www.youtube.com/watch?v=AnOX5Hr1gXw (12 min)
As a final piece, Paul Jay explains that the billionaires are not fit to rule
https://therealnews.com/stories/the-billionaire-class-is-not-fit-to-rule...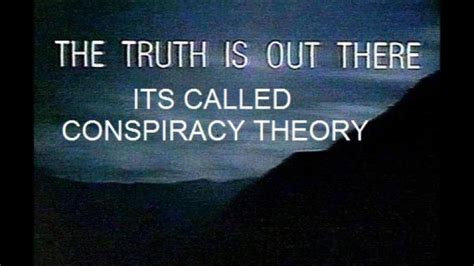 The search for truth requires evidence. I think it has become evident on many levels we no longer live in a democratic republic.
https://www.cambridge.org/core/journals/perspectives-on-politics/article...
There is a blatant stab at reorganizing the entire government structure to benefit the elites even more. Will they ever have enough? Sometimes the story is in plain view if we look. https://www.apnews.com/c895b9ac7e4a4370953e51862285c2ce/Looking-for-sign...
We are misled, ill informed, and deceived by politicians, the media, and the secret shadow government. If you believe the CIA and NSA whistleblowers, we are totally in the dark about the way in which this empire operates. How can there be a political solution when the problem is deeper than politics but reflects the very nature of the country's secret power structure?
I look forward to reading your thoughts, comments and favorite conspiracy theories below.